Photo:  Hellessy/ Pre-Summer 2017/ New York
Shirts are big news this season. We wouldn't want you to miss out on any key items for SS17/18 so read our round up of the top shirt trends, cuts, styles and material updates now. Whether you've planned a first date or have a new job interview looming, the shirt is back and more versatile than ever. Here are 8 types to consider before choosing your newest wardrobe addition:
Shirts with a twist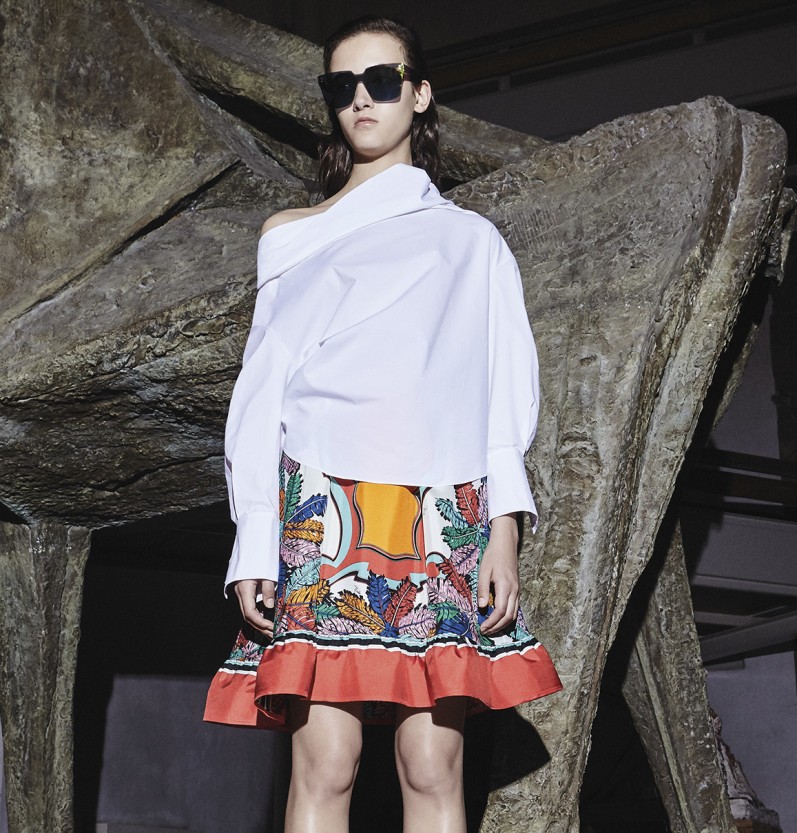 Photo:  Emilio Pucci / SS17
Goodbye traditional, hello new. Thanks to the likes of Emilio Pucci (not to mention most big name designers at the Big Four fashion weeks), the shirt is in the spotlight. It's time to revisit the smart wardrobe staple but think statement item over classic piece. Crisp cotton silhouettes have been altered thanks to frills, cutouts and smocking. It's brave.
Sleeve emphasis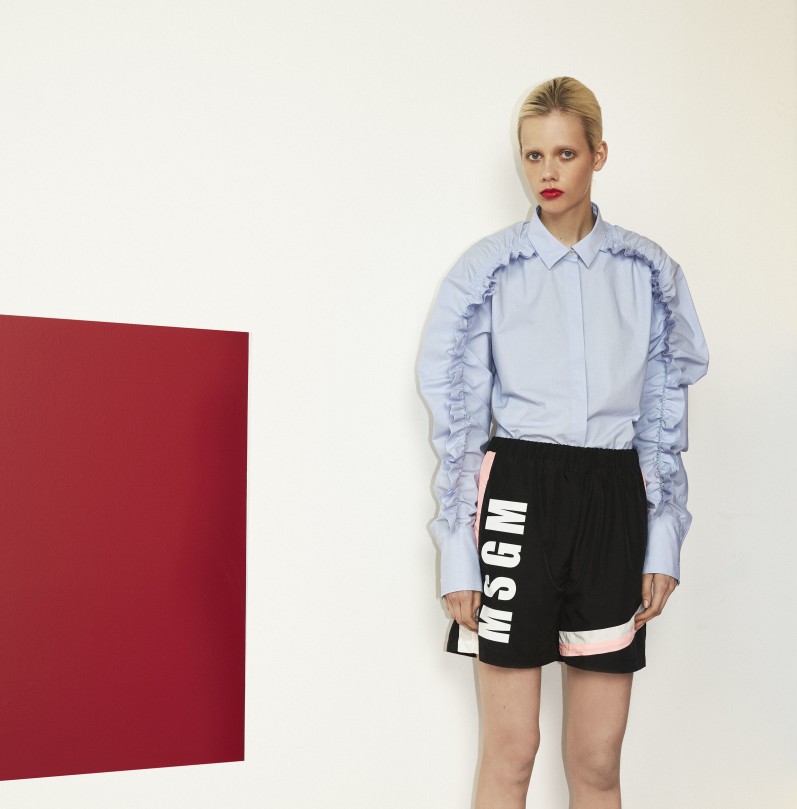 Photo:  MSGM / Pre-Summer 2017
At MGSM amongst others, designers focus on proportion play. The decision is no longer short sleeve or long sleeve, but how large a sleeve. Emphasis is placed on shoulders and sleeves, exploring puffed bell sleeves, contemporary frills, pleats and drawstrings for interest. Trumpet sleeves are employed to define lines on modern strong shapes.
Oversized shirts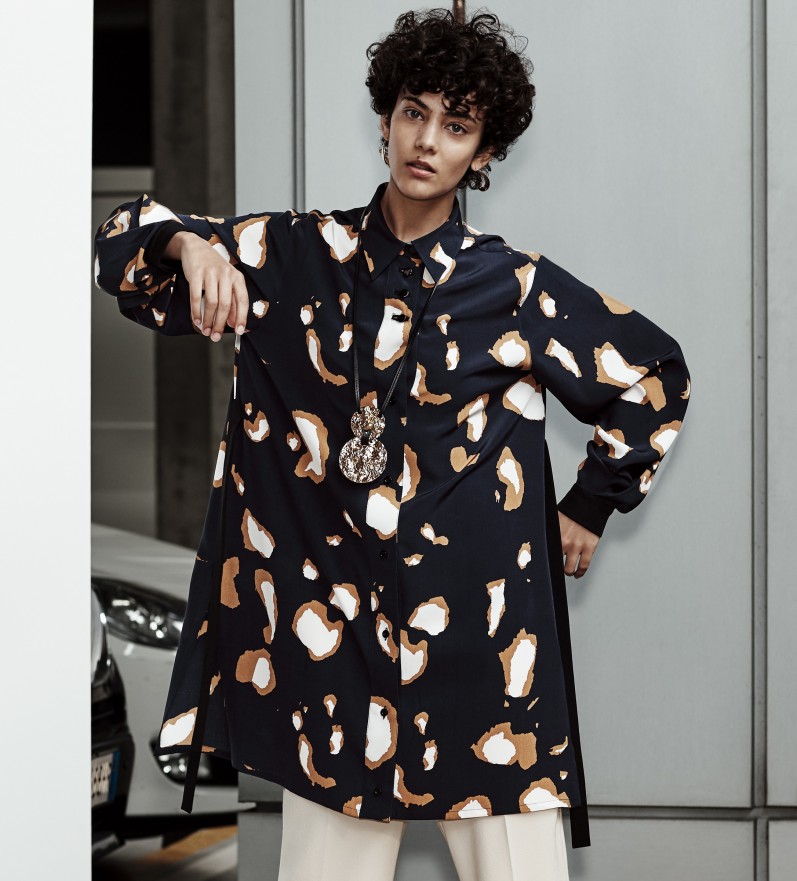 Photo:  Sportmax / Pre-Summer 2017
The trusty shirt is adapted and rejuvenated with XXL cuts. Look to the long list of designers showcasing the oversized shirt including Calvin Klein Collection, Stella McCartney, Jil Sander, Sportmax, Balenciaga and Issey Miyake for inspiration. Elongated to new lengths, shirts appear cut in lightweight sheers or printed silky surfaces to lend a feminine touch to loose proportions. Elsewhere, crisp cottons reign on. The piece has been gaining momentum over the past few seasons and now lands as the top menswear inspired look to be seen in. Keep the effect 'high fashion' with deconstructed cuffs or spliced sleeves.
Romantic blouse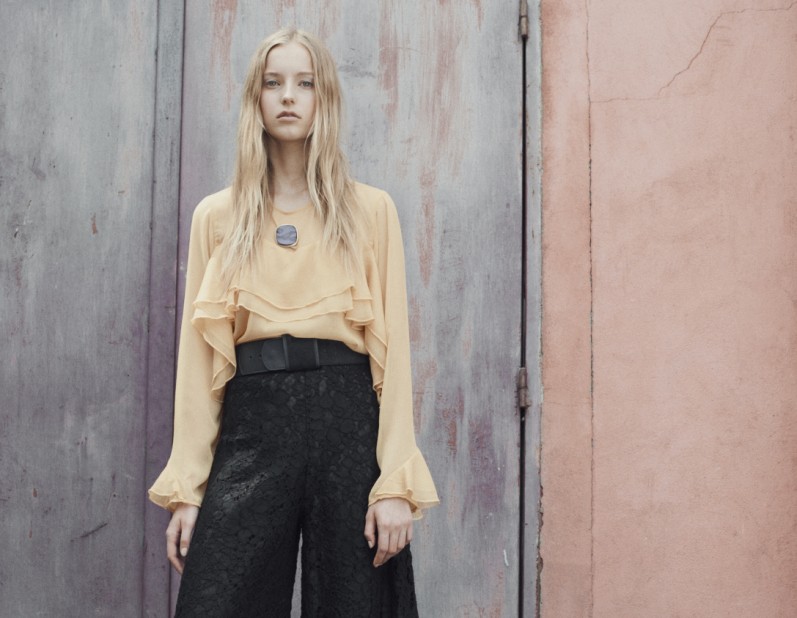 Photo:  See by Chloé / SS17
On the other side of the spectrum comes a gentle, delicate silhouette playing into the prevalence of the SS17/18 romantic mood. As seen at Victoria Beckham, Red by Valentino and See by Chloé, the shirt is reimagined in lightweight materials (sheer lace, silky satins or frothy layers of chiffon and georgette) with a whimsical look. Notice details such as softly sculpted sleeves, high-cut necklines and tiered ruffles. What's more, this shirt du jour is matched perfectly with the latest print trend – clustered and spaced out floral. Vintage-like yet brought back to life, the print now appears in brighter hues on a white background. Look to the addition of offbeat trims to keep your new floral shirt current.
Tie shirt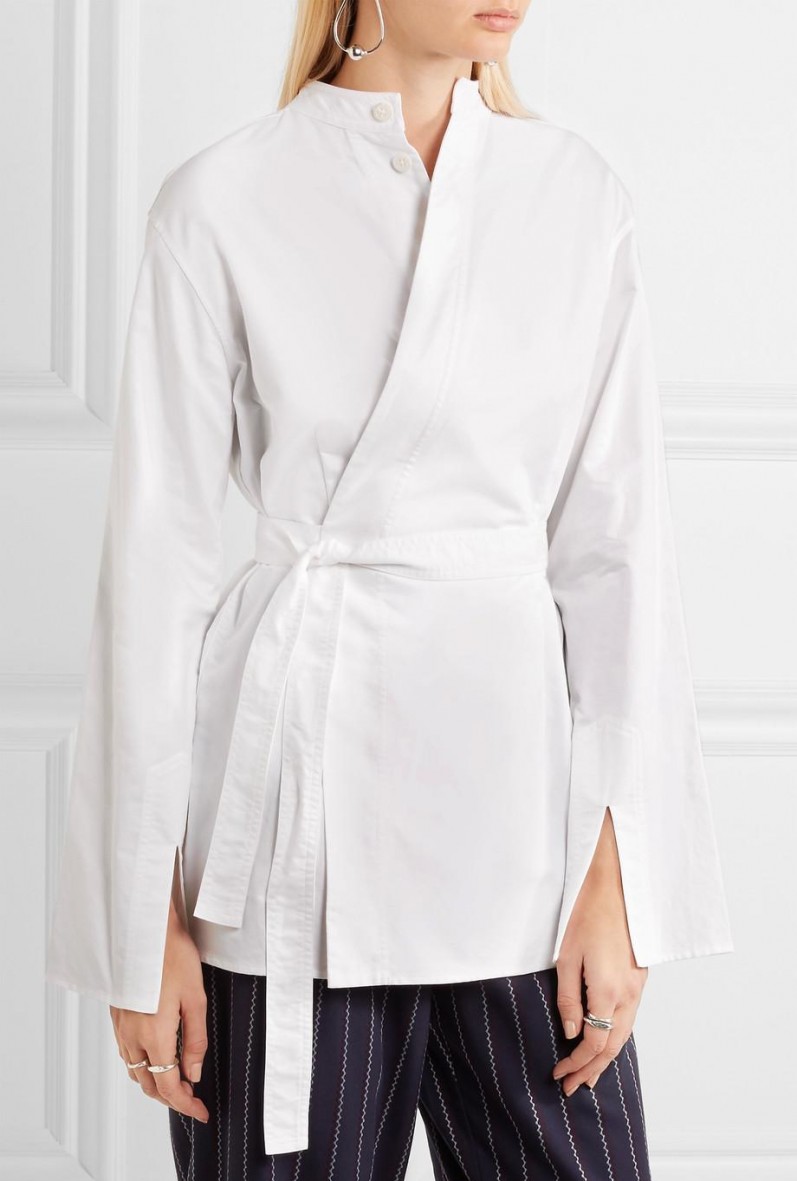 Photo:  Joseph/ net-a-porter.com
New commercial favourite, the tie shirt, is an elevated take on the latest trend for reworked styles. Features are kept clean and simple, layered loosely over wide trousers, with buttons left undone to push the relaxed shape further. At Topshop, Joseph and COS, we've spotted uncomplicated hem tie detailing or waist-defining cinched wrap belts and buckled fronts. Choose yours in pale blue or crisp white cotton poplins.
Petal shirt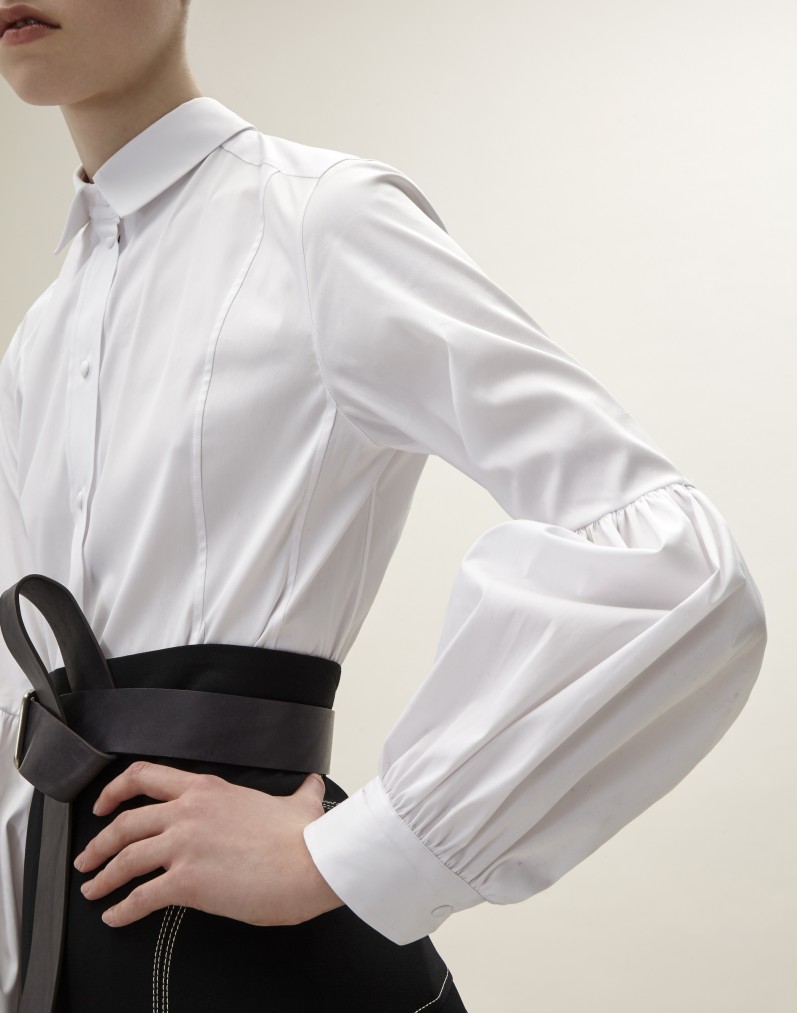 Photo:  Aquilano.Rimondi/ Pre-Fall 2017
Another take on SS17/18's penchant for romance, this item takes influence from flower petals. Cut from crisp shirting cloth, say hello to the scalloped collar. The feminine makeover also welcomes billowing sleeve details, ideal as summer arrives. Tick off two trends in one with slashed shoulders too.
Laidback checks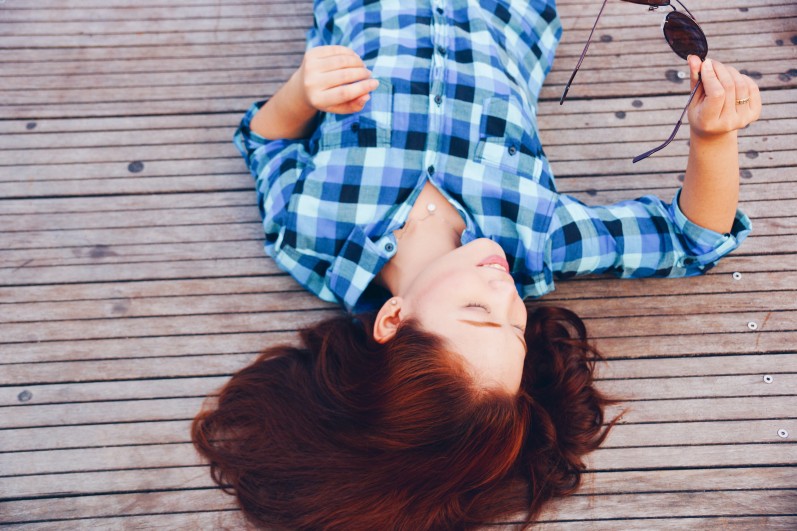 The season's fibre focus evokes laidback character. Casual summer shirting embraces the lightness and fresh touch of pure linen or linen-cotton blends. An unrivalled comfort is achieved due to flax fibre's soft and pleasant feel alongside its hypoallergenic characteristics. Ventilation and breathability results are considered with open constructions popular. Crafted in checks, they range from classic tartan schemes to spliced geometric prints in multicoloured brights or faded and broken-down smaller checks. You're spoilt for choice.
Deep blues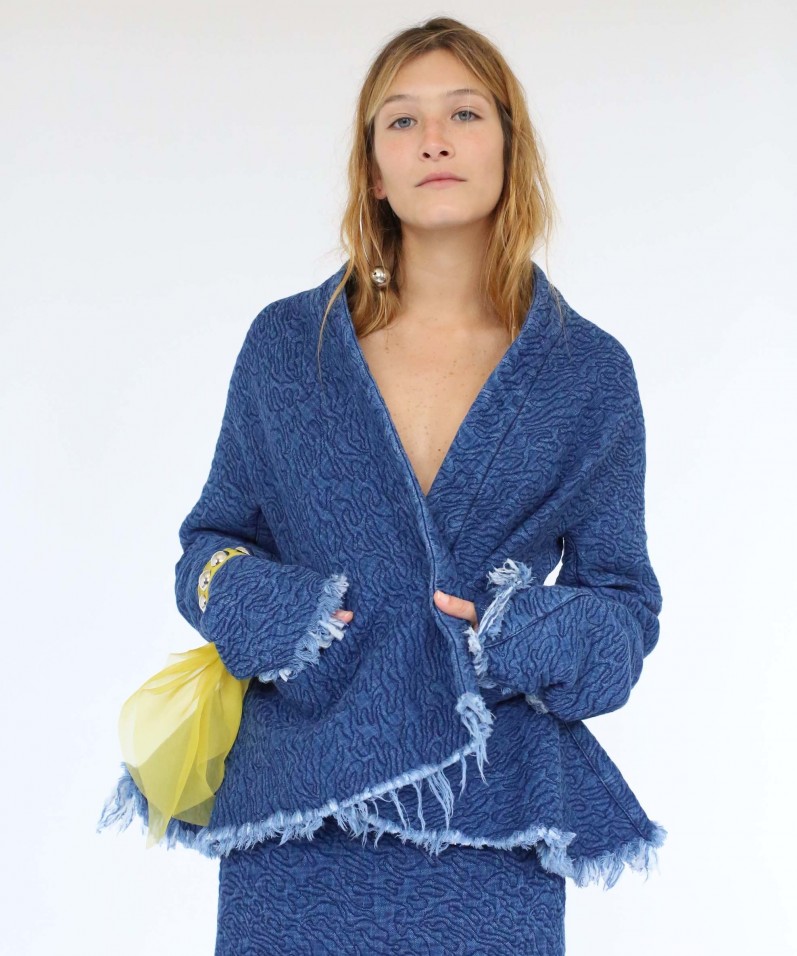 Photo:  Marques Almeida / vooberlin.com
Last up, one of the best shirts this season is a choice in deep blue. Admired at Acne, the trend for refined and cleaner indigo looks now focuses on dark, rich denim. As seen on the AW17/18 catwalks, deep indigo continues this year. Achieved via multiple dips to create moody hues, choose a workwear silhouette no matter what the occasion.
Take it as read, your wardrobe needs shirts.