Photo: NIKE X PEDRO LOURENÇO/ www.nike.com
Athleisure – a trend takeover that's here to stay.
Men's athleisure
Active collections are dropping each season with elevated everyday basics, throwback nostalgic styling and innovative performance materials. Let's take a look at the menswear trends. When it comes to styling, heritage is of huge importance fusing functional layering with comfort fits. Think transitional pieces that have a premium feel yet hidden performance elements. Artisan fabrics are given a natural look that belies functionality; treated leathers and tech fleece provide weather protection, whilst blended merinos and coated jerseys go as far as to repel dirt and combat odour. Lightweight wovens (we love the light grey and bright blue crew neck sweaters from Ted Baker via EyeFitU) are defined with a casual look alongside the stretch fabric that defines the active trend.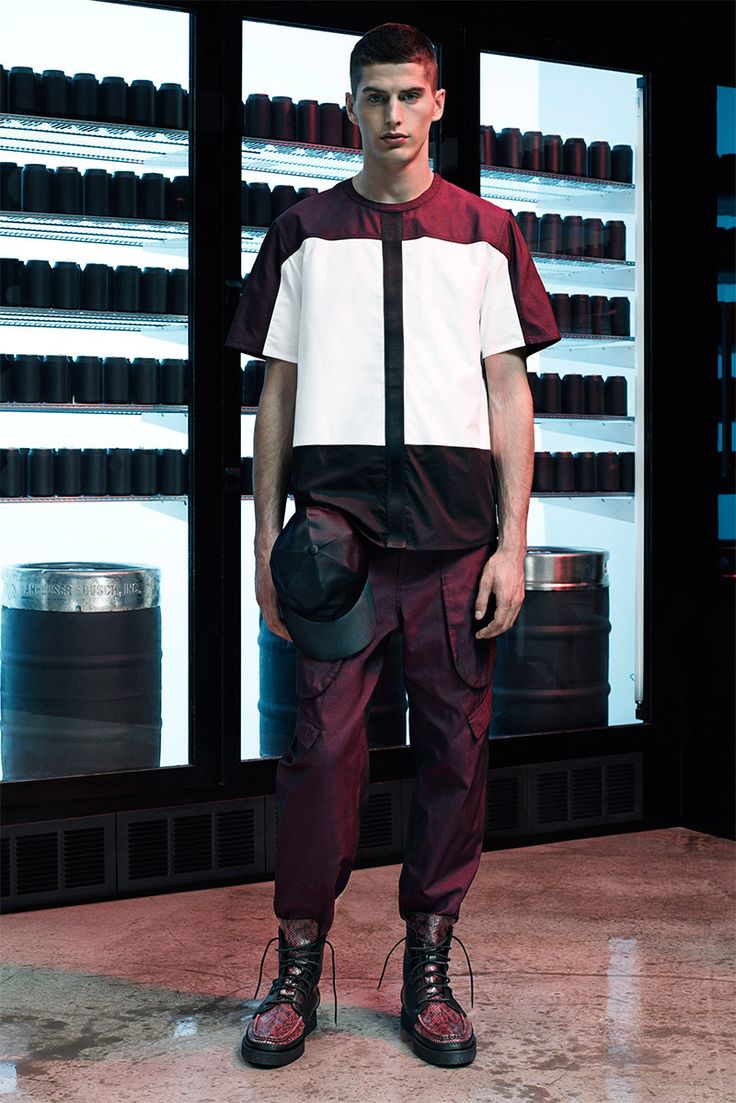 Photo: Alexander Wang /AUTUMN/WINTER 2016/LONDON
Tech and craft once again combine when it comes to detailing. Taking on a tailored, sartorial edge, functional details include herringbone fabrics, heritage collar styles and button fastenings. Running club-style Insignia or chevron stripes provide retro influence, sitting alongside modern touches – for example, concealed inner phone pockets or welded eyelets for ear buds.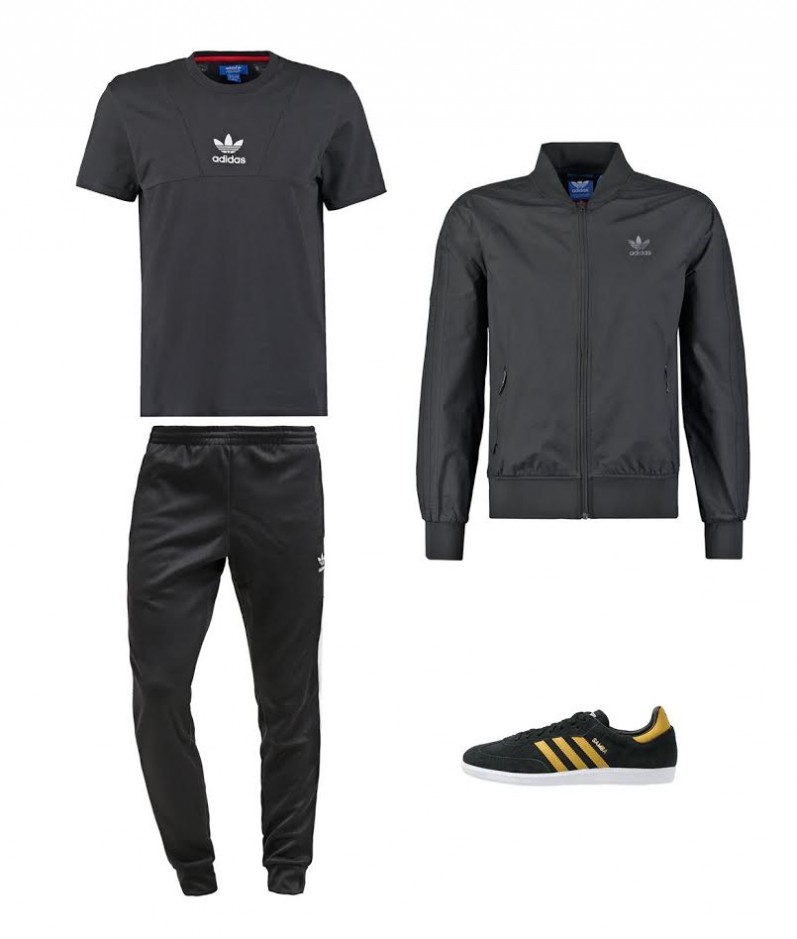 Key pieces are designed to be worn alone or layered. In fact, versatility is key. Light and breathable items such as retro running shorts and an Aertex vest are at the heart of the look (with superior fit and comfort). Perfect for post-training, welcome the poncho sweat with a wide cut and adjustable side zips. Take it from gym to street in transitional pieces that balance functionality and comfort. For AW16, the jogger has evolved with a tapered leg and tailored fit. Meanwhile, the tech bomber's highly breathable retro striped merino gaiter actually filters bacteria; pair with stretch laser-vented over-shorts to deliver functionality through fabric and fit.
Women's athleisure
For women, AW16 fashion-forward active collections range from fitness first to core basics. Again, it's about elevating the everyday sports essentials, instead creating beautiful design solutions for the urban athlete. Craft and tech plus sport and fashion combine for the ultimate in activewear. Check out the ribbed fitted tank dress by Alexander Wang on EyeFitU that screams sports luxe.
The artisan look fuses precision-crafted constructions with modern performance fabrics. The result? Clean lines, pure comfort, a premium aesthetic, functional pieces and athletic appeal. Detailing includes tailored pleats and darts that expand and move with the body plus cutouts or asymmetric lines used to subtly change core basic silhouettes. Fastenings are minimal with simple buttons and slip-on sneakers, such as Adidas' slipper in collegiate red and white on EyeFitU.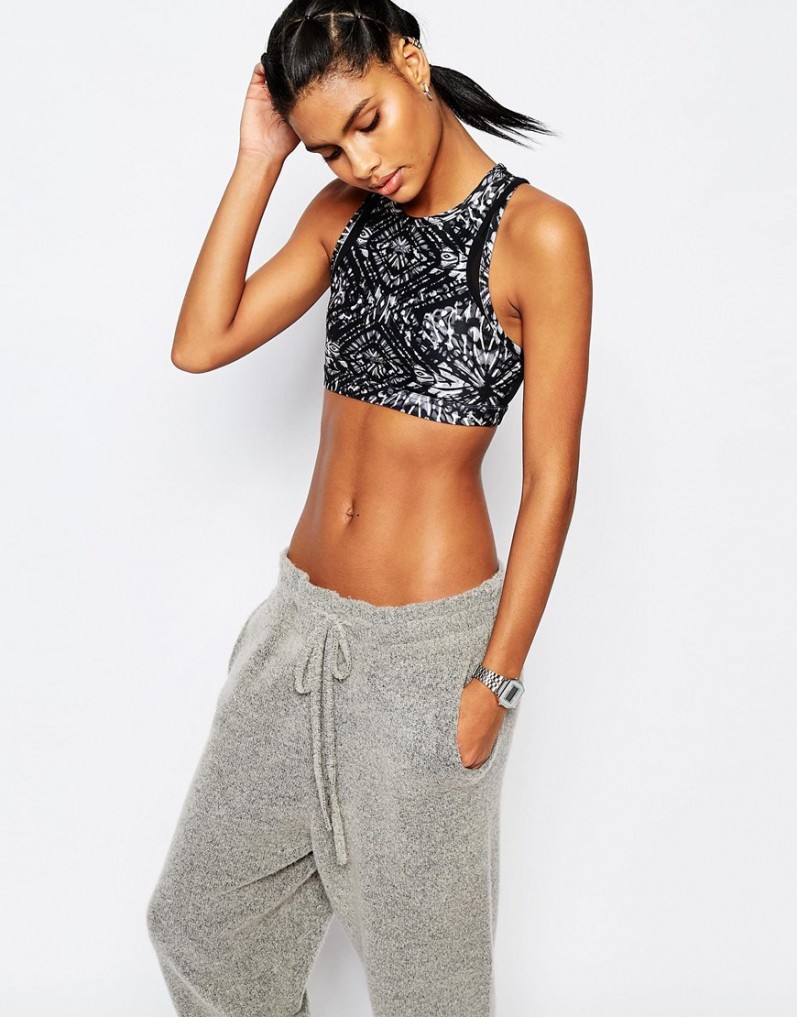 Photo: Nike/ WGSN
Casual looking tech fleece and ribbed jerseys provide both top protection and comfort. Intercut with these are blended silks and heritage-like stretch lace. A precision feel is achieved by laser-cut edges. Try out a stretch woven funnel-neck top featuring laser-cut finishing and elongated neck and sleeves, creating contrast when paired with the voluminous functionality of sport culottes and a lightweight windbreaker. Alternatively, amp up the trend's appeal by layering EyeFitU's Nike tech piqué-paneled hooded top over a sculpted bra top.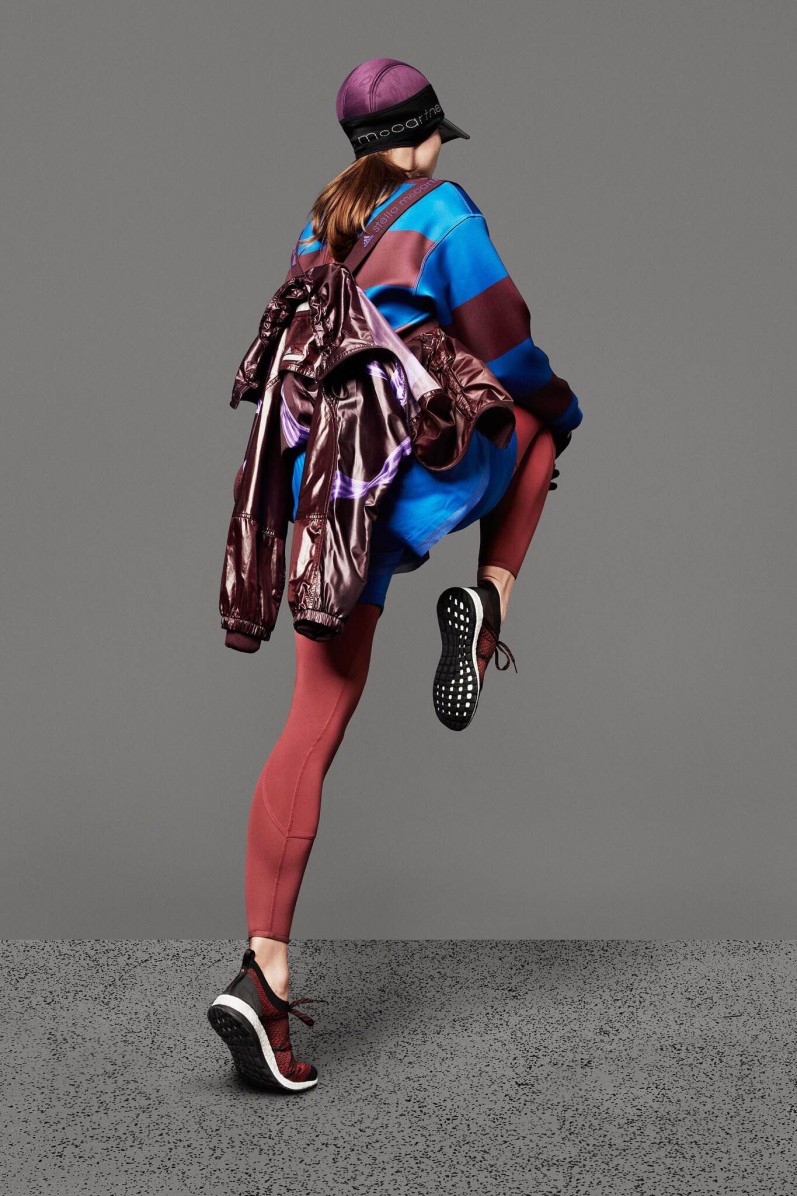 Photo: Adidas by Stella McCartney/ Courtesy of Adidas by Stella McCartney
Balletic and feminine fitness collections become a micro trend within the athleisure takeover (capturing the fluid movement of combat-infused dance workouts). Redefine femininity with reworked gym staples that present an opulent edge with tough attitude. The mood sees elongated cuffs, ergonomic 3D moulding and paneling that creates feminine, sculptured shapes. Add accessories where tech has become jewellery-like with an ornate utility.
Play with contrast: matte against shine, volume versus bodycon, ornate with the starkly graphic. Leather, metallic and mesh are key. You'll also see familiar core styles updated with contemporary, futuristic twists. The tracksuit plays with asymmetry with an angular cutout front whilst combat joggers taper from volumised to slim. Overall, themes are fierce yet feminine so experiment with daring mesh panels or asymmetric hems layered with more classic pieces.
Brand in the spotlight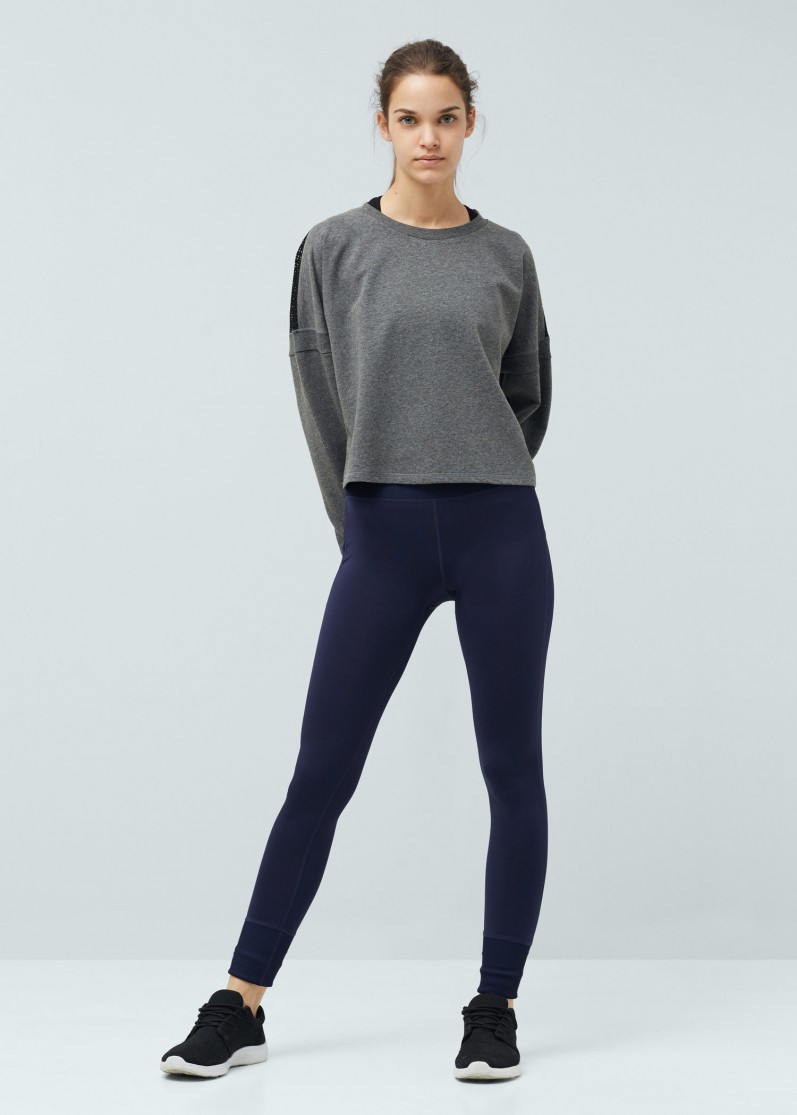 Photo: MANGO SPORT/ WGSN
If you wish to join the yogi movement, there's no better time to do so as EyeFitU favourite, Mango, have launched a brand new yoga collection: find your balance. The gorgeous Mango collection has been specially designed to achieve best practice yoga.
In a covetable, muted colour palette, choose activewear in classic black, grey marl in a range of shades, palest peach and navy. Well considered, brighter colour pops come in the form of cobalt blue, shades of fun pink or accents in orange or lime. Print is explored with khaki army designs and futuristic starscapes.
Key details to note are the larger cut armholes on loose fitting vest tops that ensure it's easy to move throughout your workout. Mesh panels, appearing down the back of leggings, improve visibility, whilst side slits on lightweight cover-ups guarantee you can move freely in any pose. Our top picks include slimming effect leggings, the pocket sport bag in Byzantium purple plus the drawstring waist sweatshirt (created from the softest wool mix blend).
Time to tackle that downward dog pose… and look on trend whilst you do so.