Barcelona: Sights and Style
24 August 2016
by Isabelle Ohnemus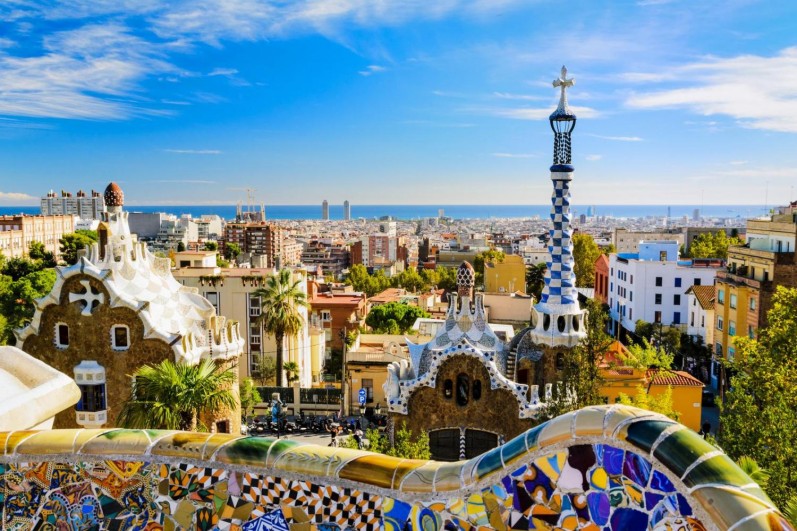 Photo: GRAY LINE/www.grayline.com
Hola Barcelona – your next fashion stop!
TRENDS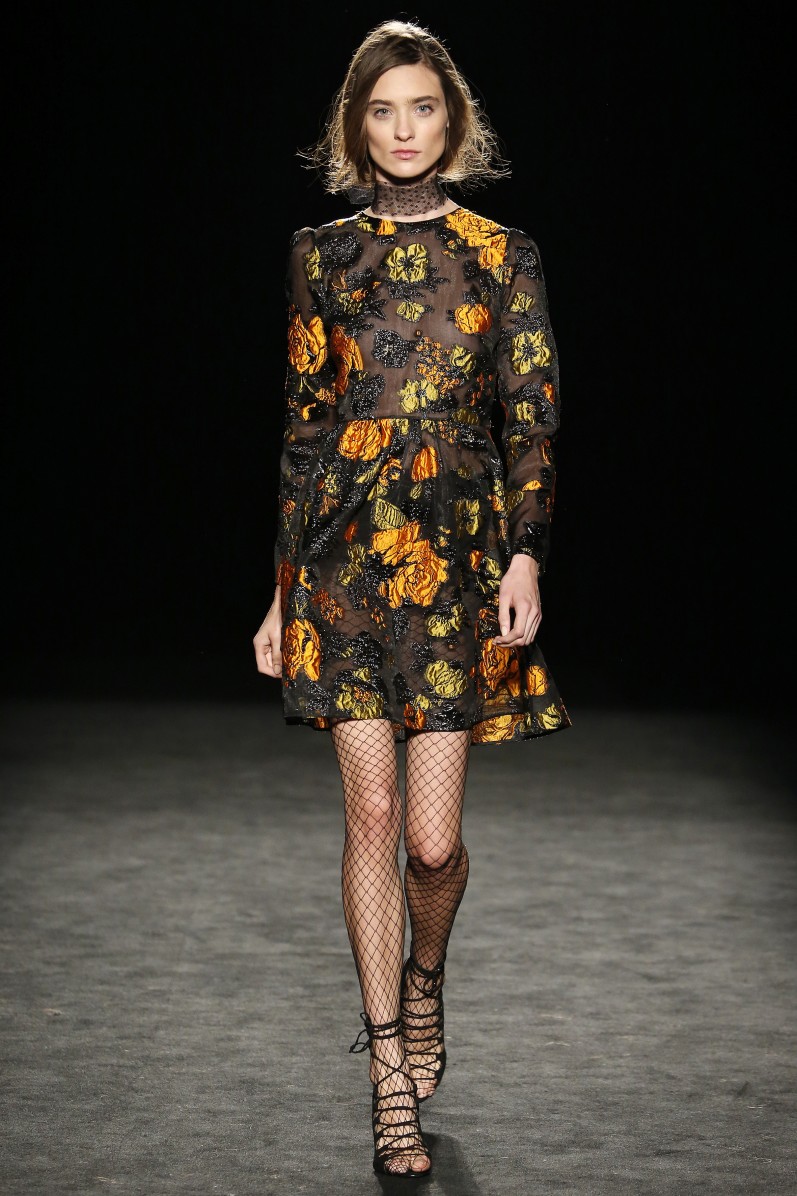 Photo: USTICIA RUANO/AUTUMN/WINTER 2016/BARCELONA
Barcelona style is as colourful and chic as the city it hails from. Globetrotting themes are strong with Middle Eastern and African references that embrace Klimt gold and primary hues. To add a splash of gold to your look, check out the exquisite earrings, clips and cuffs from Tibi on EyeFitU. Elsewhere, print and pattern offers a feast for the eyes, whilst maxi dresses enjoy a comeback (their floor-length silhouettes just dreamy for day to night holiday dressing).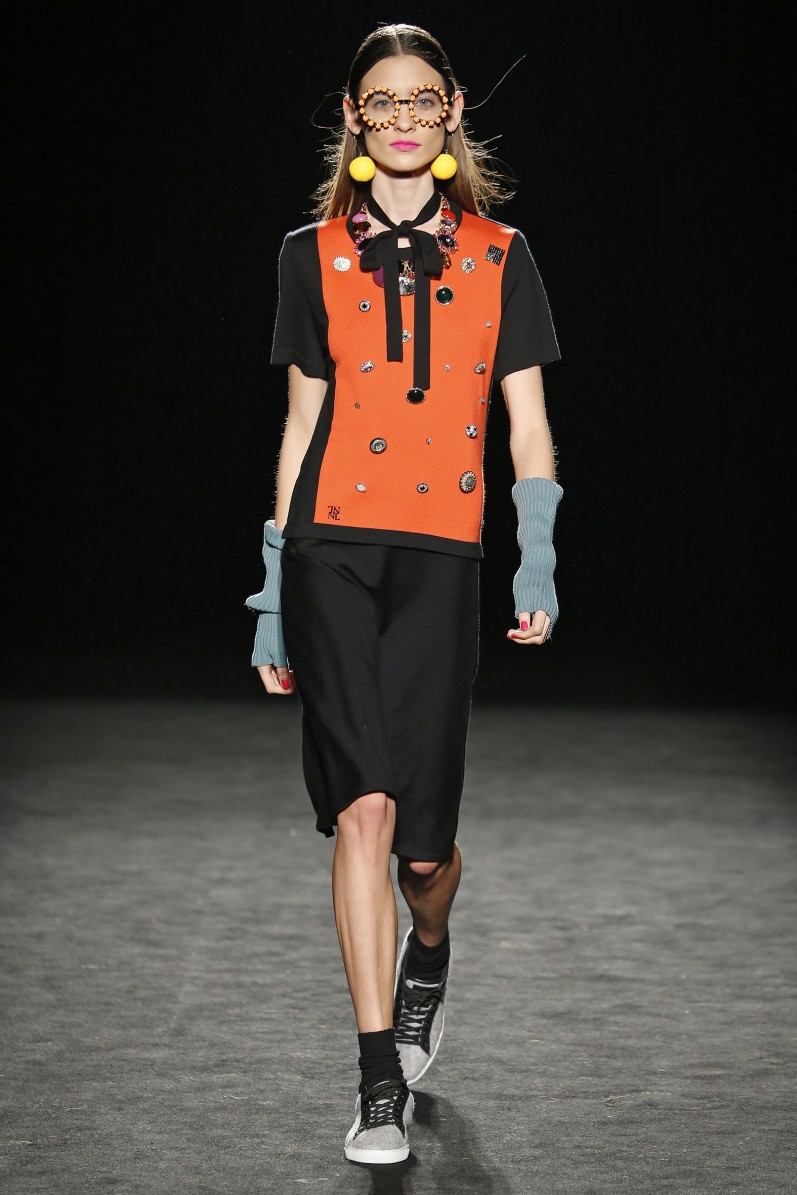 Photo: NAULOVER/AUTUMN/WINTER 2016/BARCELONA
Barcelona beachwear is a must but what for the daytime when you're strolling down La Rambla, a street in central Barcelona famed for its shopping opportunities and eclectic markets? There are two wildly different Barcelona trends catching our eye – souk style and nerd dressing. The first sees long, sleek and glamorous clothes; sumptuous looks with embellished and glittering fabrics plus sheer layers to add softness. Secondly, more present than ever, geek-squad styling inspired by Gucci welcomes a cool girl/ugly duckling vibe. Think the ever-important nerd spectacles (swap yours for retro sunglasses when the occasion calls), bows and high-school pinafores.
If you`re investing in the trends on your arrival, visit Passeig de Gracia, one of Barcelona's most important shopping areas. El Corte Inglés shopping centre should also be on your list for the best Spanish and International brands to check out this season.
COLOURS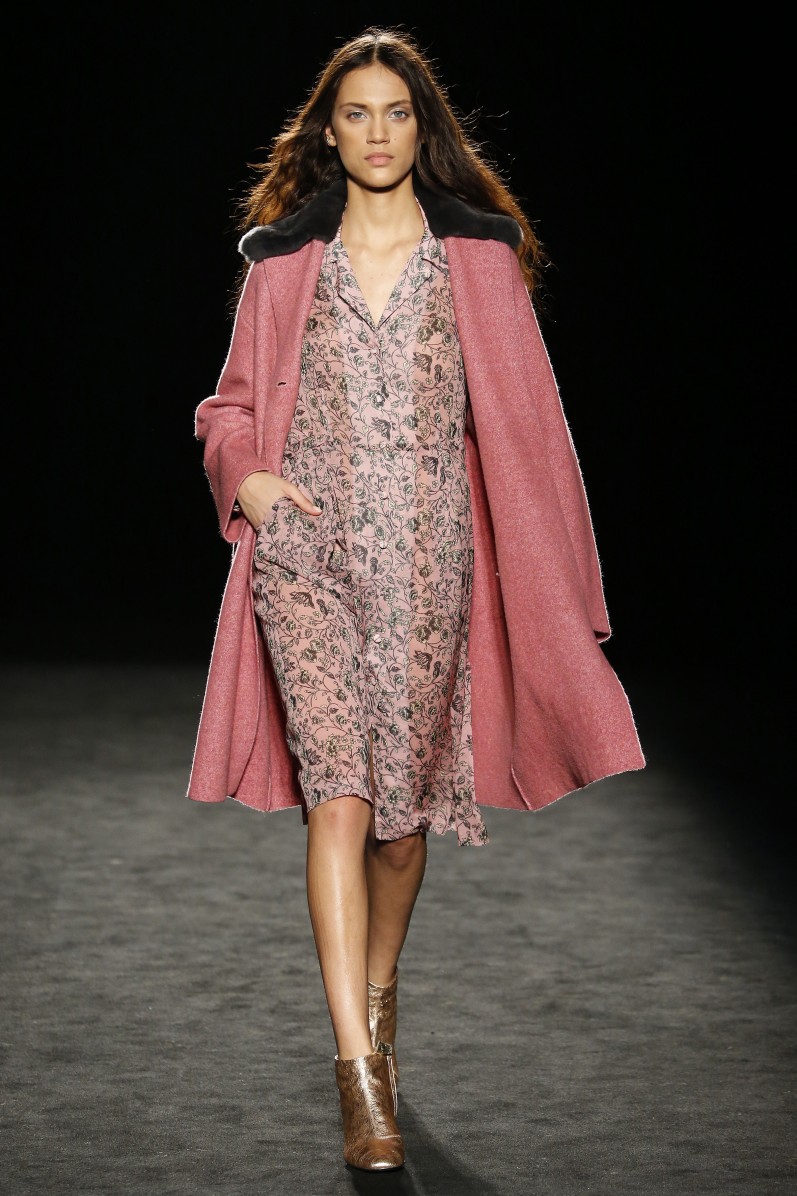 Photo: LEBOR GABALA/AUTUMN/WINTER 2016/BARCELONA
Many visit Barcelona to admire the fantastical creations of Antonio Gaudi, a Spanish Catalan architect. Whether it's the Sagrada Familia landmark church, Casa Mila masterpiece or striking Casa Batllo, the remarkable and beautifully coloured structures demand statement Barcelona fashion worn for the perfect photo. Rose is one trending colour to wear, with the soft, muted tone given life through varying blush shades and a combination of fabrics. Truly shine in Klimt gold where soft cottons and plush velvets are given a subtle sheen to mimic the golden layers of Gustav Klimt's illustrious paintings. Accent metallics on subtle, muted colour palettes and choose your favourite hue from orange or brown levels to bright yellow gold.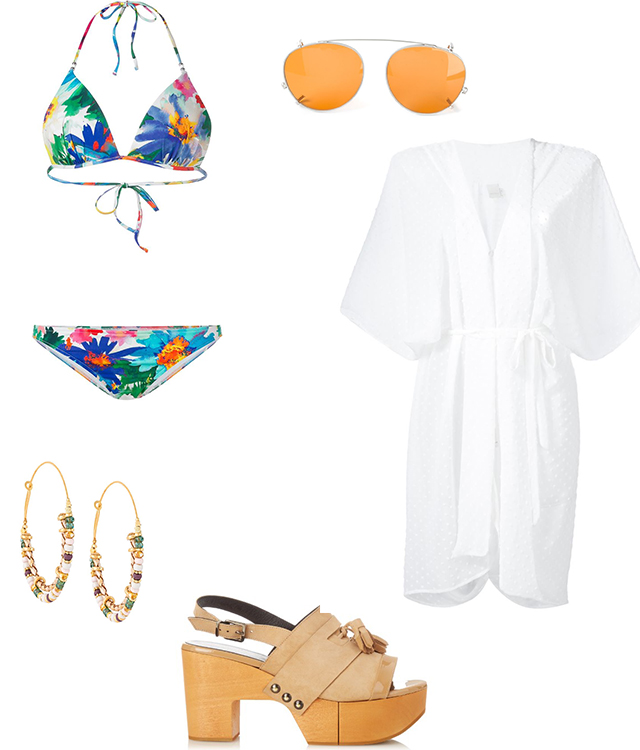 With a coastline stretching 4.5km, the beaches call for stunning Barcelona swimwear. Inspired by the ocean, colour of the moment blue gets bolder in shades of cobalt. There's a luxe 1970s feel to the shade that leads the pack, or choose a minimalist swimming costume cut to present a more sporty approach.
PATTERNS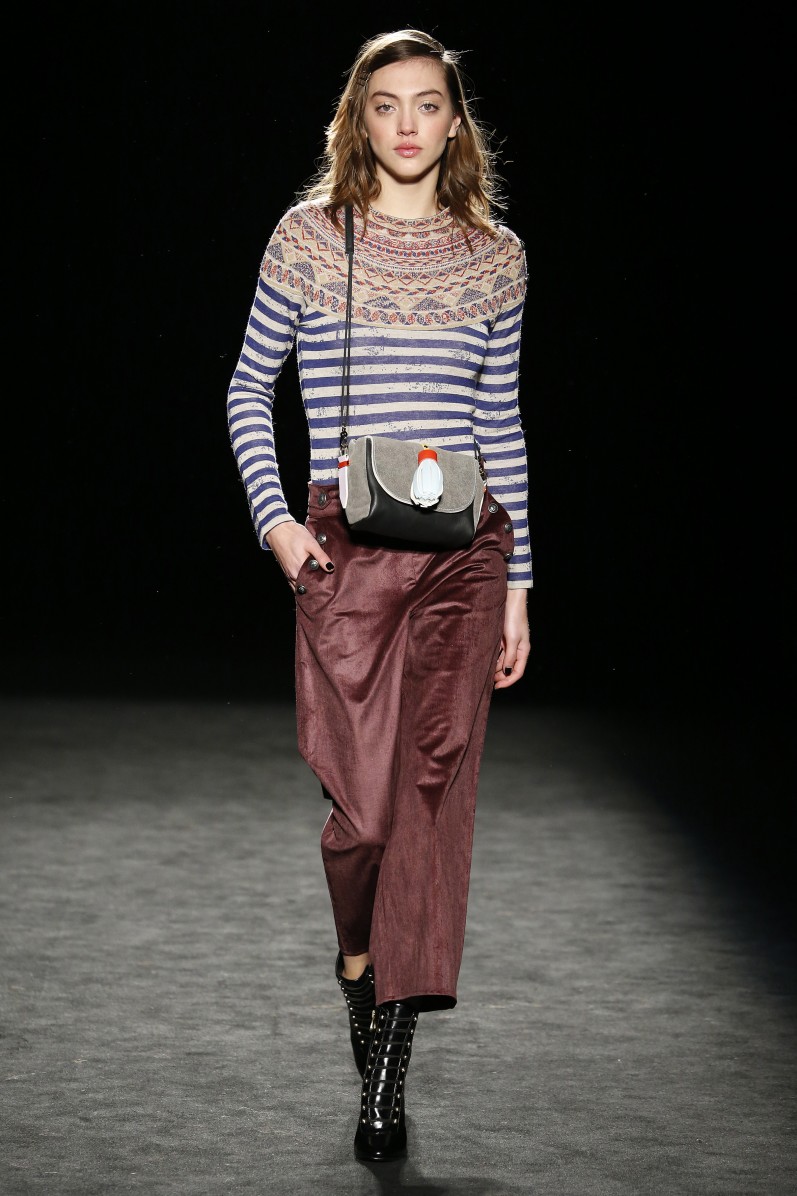 Photo: ALDOMARTINS/AUTUMN/WINTER 2016/BARCELONA
When packing your Barcelona outfits, throw in some sailor stripes too. The look has been given new life with easy silhouettes and cut-out styles that work well for a chic holiday look. Pay homage to the classic Breton stripe top – we love the recognisable striped T-shirt by Bassike on EyeFitU – or experiment with tailored shirting that takes a newer approach in alternating directions. Pair with leather sandals or normcore sliders and you're set for a stroll around Park Guell or a visit to the impressive Barcelona Cathedral.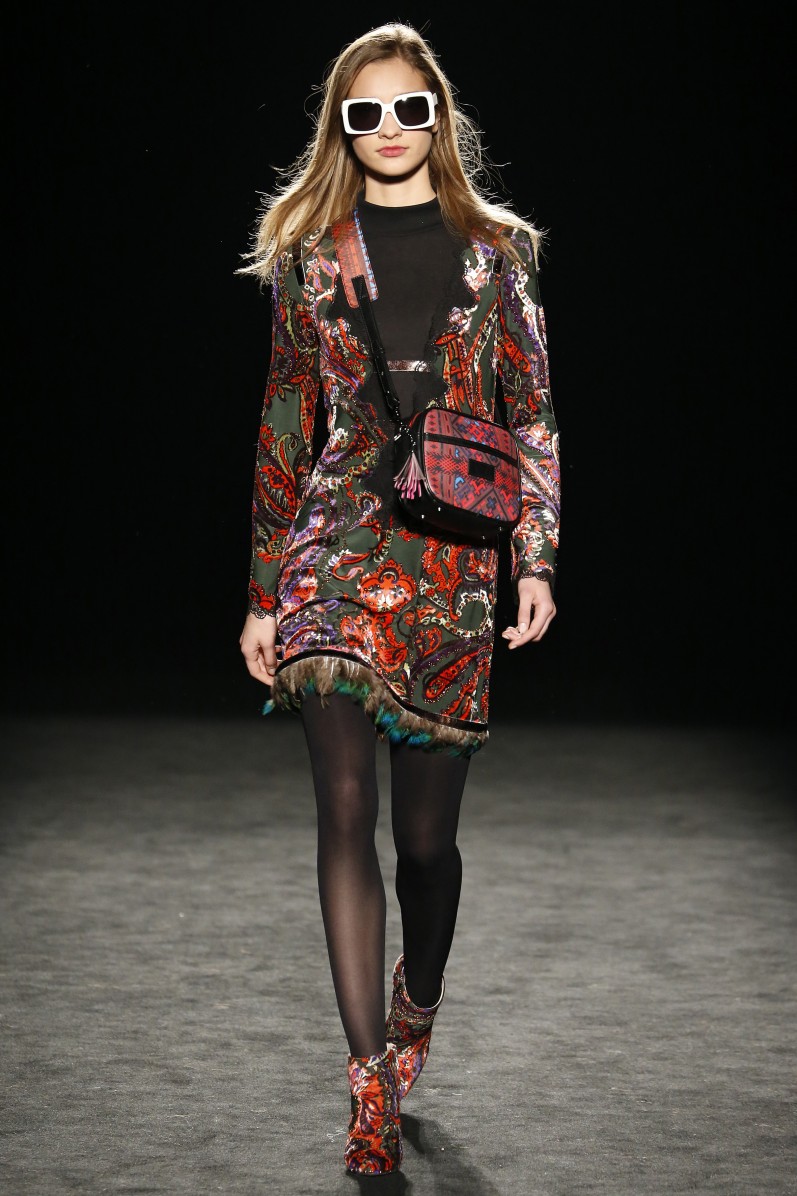 Photo: CUSTO BARCELONA/AUTUMN/WINTER 2016/BARCELONA
In line with Barcelona's Gothic Quarter (offering cathedrals, walking tours, markets and centuries of history), the dark florals trend offers rich colour to dramatic effect. Choose antique golds and opulent reds, balanced with deep midnight and strong forest greens. Turn heads in the Andrea cocktail dress by Banana Republic on EyeFitU, the teal and dusky purple complementing tanned limbs.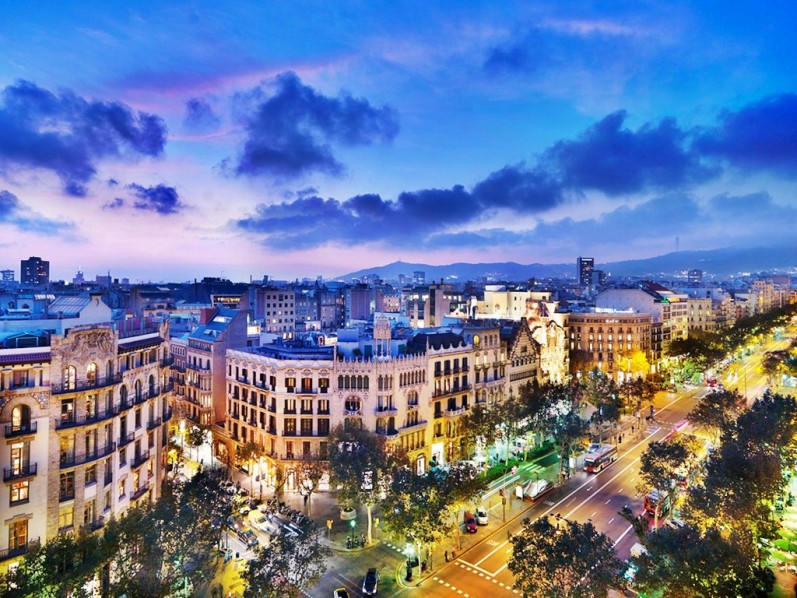 Photo: Conexiones Digital/www.conexiones.digital/
Join the fashionistas in W Barcelona (a 5 star upscale hotel overlooking the sea), CDLC Barcelona (the trending restaurant and beach club), or famous Opium and Pacha nightclubs. For a more intimate setting, explore the traditional tapas bars located everywhere around the city.
Don't let your summer feel like a distant memory – holiday season is not over yet and it's time to hit Barcelona!