Photo: Topshop/ Witching Hour Collection
Trick or treat?
From outrageous celebrity looks to beauty trends inspired by the Dark Arts, Haute Halloween is here. Take your style to spooky new places as EyeFitU delves into the AW trends set to inspire us.
Dark Arts Trend
One trend we're falling for is that of Urban Mystic, which divides into Street Punk and Dark Arts. Whilst the former offers a layered approach, toughening up streetwear with a punk attitude, the latter is moody and romantic. Not only relevant for the Autumn drop (as cooler weather becomes apparent), the Dark Arts trend provides perfect Halloween references.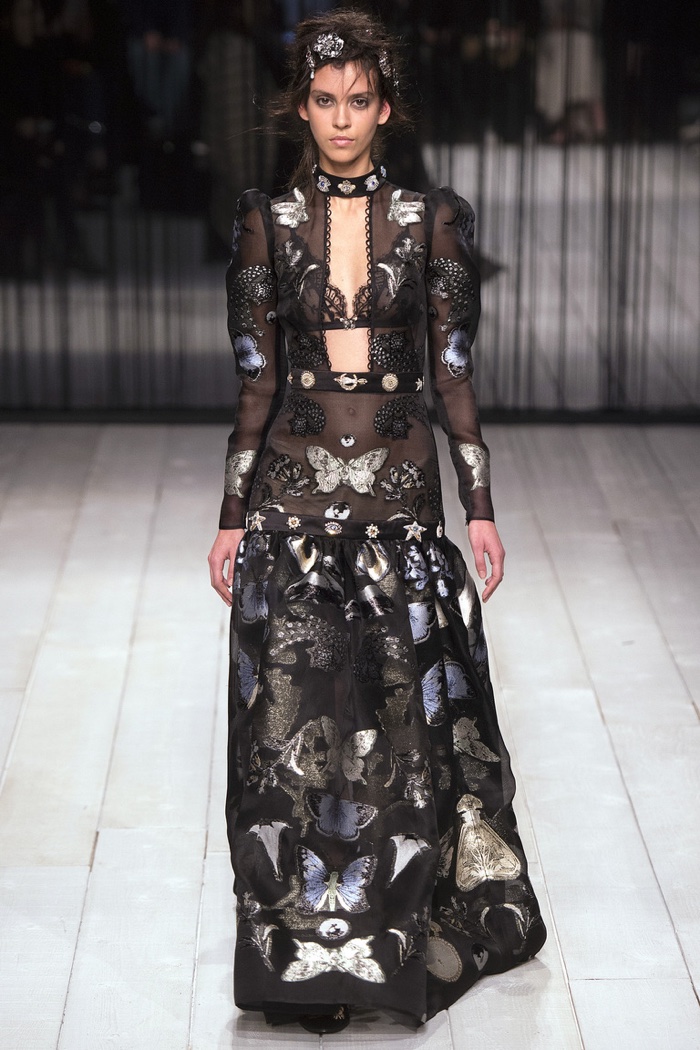 Photo: Alexander McQueen/ AW16 
Speaking to the mystic side of the overriding Urban Mystic theme, Dark Arts furthers the Coven Grunge story that was outlined in Pre-Fall. These edgy looks are balanced with glam romanticism via shimmering sequins, sultry silks and plush velvets. Make like the Wicked Witch, as dresses are key, appearing both slim fit or as flowing styles at maxi length.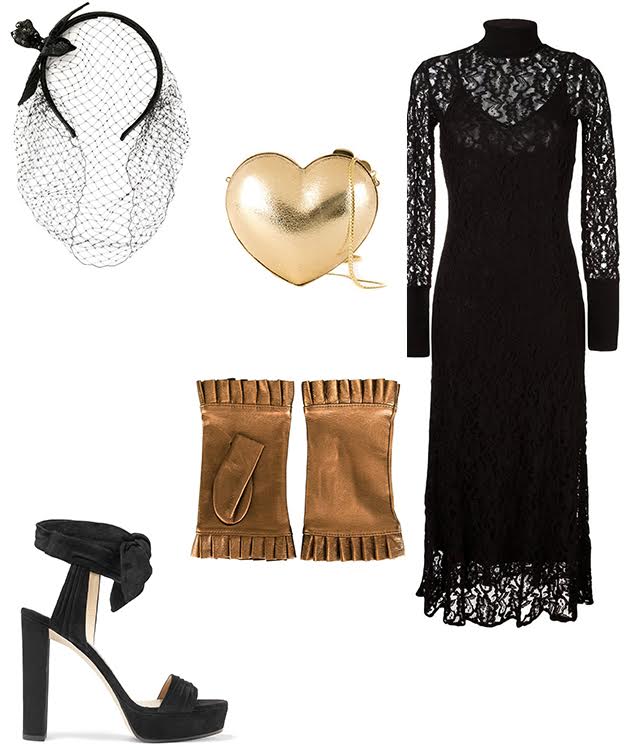 When it comes to print and pattern, romance is tainted with an edge. Go for darkened florals or blooms that appear to be wilted. Similar to smoke or ink, tie-dye effects swirl in mysterious ways with more literal references including dusty chandeliers or birds. For a retro effect, fitting for Halloween, mix delicate laces, silks and sheers as a contrast to heavy brocade. Leather (patent is perfect) is also a covetable texture to flaunt this season.
Dark Romance Trend
A more feminine take on the above, the Dark Romance theme is never far away when it comes to Halloween season. Seen at classic Chanel and elegant Elie Saab, and also at the edgier McQ shows, try out a fierce mix of black-on-black across contrasting lace and devoré velvet. Guipure lace, experimented with at No. 21 and Preen by Thornton Bregazzi, creates a sensual, dramatic mood across collections. To toughen or downplay your look, style with shearling and black denim to present a more casual attitude.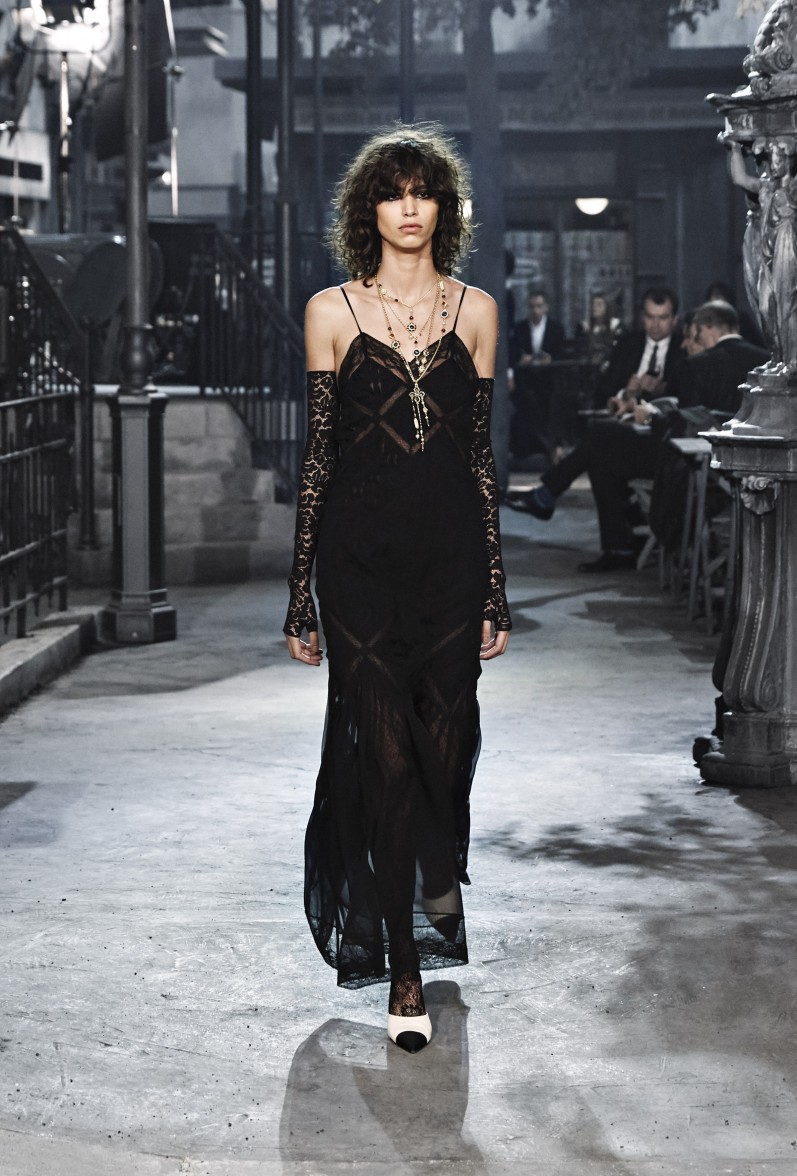 Photo: Chanel/ PF16
For Halloween ready footwear to pair with your lace pieces, choose between thigh high leather boots in black (of course) or urban creepers. Oversized ribbons or animal print detailing adds interest. Alternatively, party on in huge platforms – jet black with metal hardware accents are the order of the day, or night, for 31st October.
Heavy Metal Basics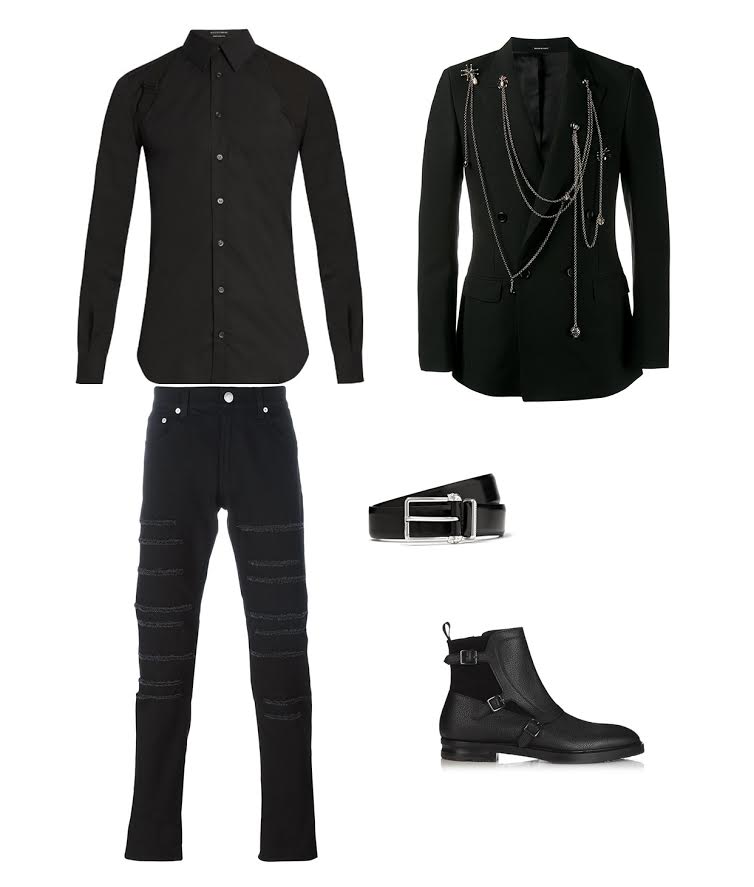 Look to Nylon magazine, the streets of New York City, or Vetements fashion shows for heavy metal looks that work for Halloween and beyond. Choose a colour palette of jet black, blood red and perhaps a pop of tartan print and get ready to scare. Youth-centric cut and sew basics prove heavy metal references are important right now. Huge for both genders, the trend has been spotted on catwalks, sidewalks and in the latest AW editorials. Alongside dark block colour, graphics are central to the trend and take direct inspiration from the tour garb of death metal music scenes.
Beauty Update
Whether it's full on skeleton face paint or exploring a darker side to make-up, up your game when it comes to your Halloween beauty look because it's set to face some stiff competition. Achieve Halloween Noir with cat or cobweb details on the nose or around the eyes, or shock with a fully monochrome look, layering on the black eye shadow and palest powder.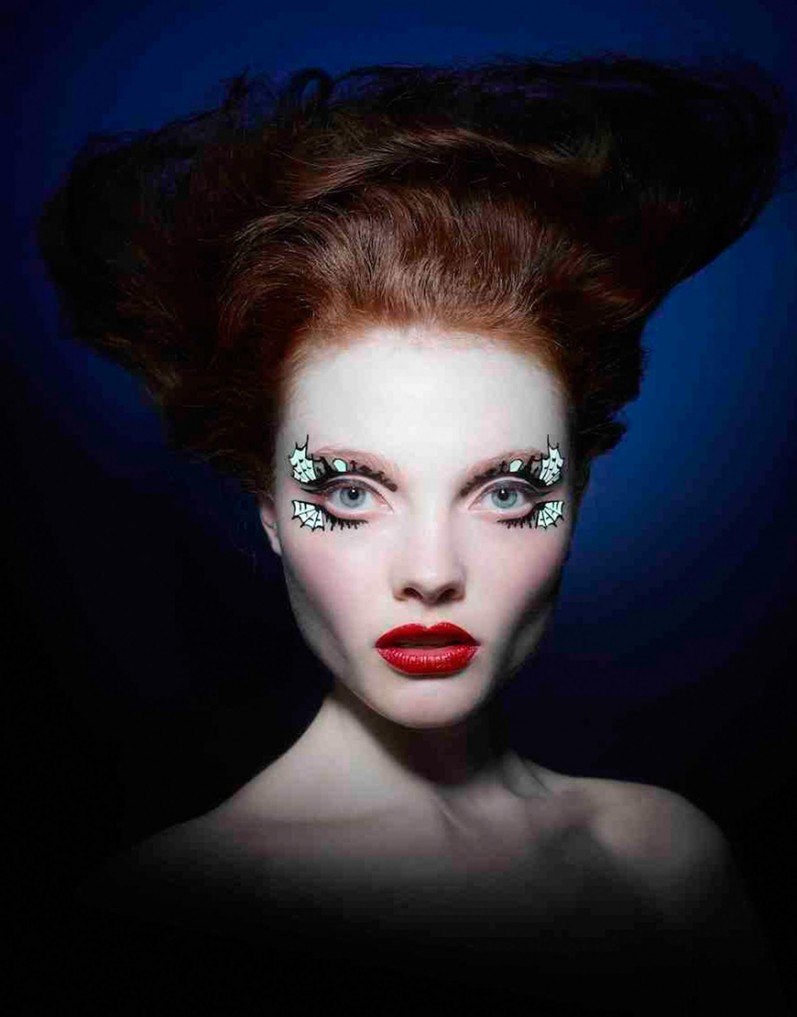 Photo: Face Lace/WGSN
Take inspiration from lucid dreams, beautiful moths and sparkling skies for a luxury boudoir style beauty look. Add heaps of glitter to cheekbones or carefully place crystal embellishments around the eyes. Come nightfall, the sparkles and sequins will catch the party lights for an enchanting aesthetic. Choose jewel tones from purple, ruby, wine, teal and amethyst for otherworldly appeal.
See you at midnight…