Photo: Valentino Pre Fall 2016 /www.nymag.com
Hello fashion, goodbye gender.
Androgyny is having a moment. Clothes have no gender. Never has there been a better time to be yourself as 'genderless' is rebranded to 'genderful' – a positive identity, unique to each person. Yes, it's time for self-expression.
Generation Z is creating a welcomed culture of openness and of fluid gender. Gender neutral retail and fashion campaigns underscore the trend, beginning to desexualise the industry. In fact, high sales of normcore and athleisure fashion pieces prove this new craze has commercial viability. Leading the wave of acceptance towards looser gender rules, young people are interpreting what gender means to them personally (as opposed to old fashioned norms). Gender does not define a person the way it once did.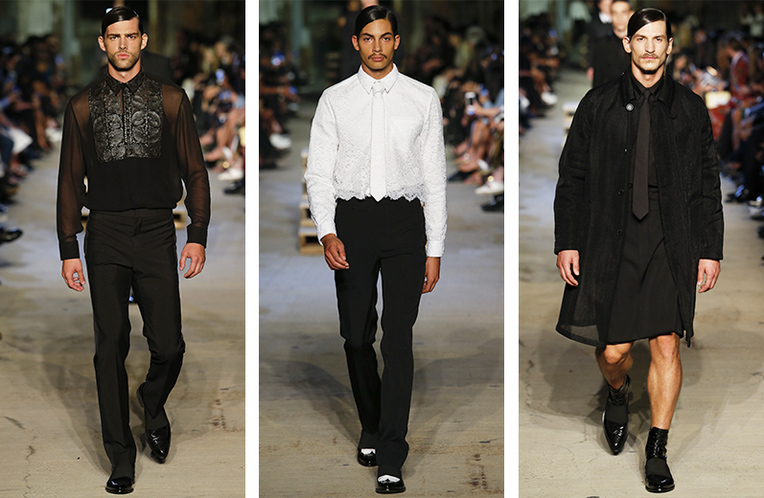 Photo: Givenchy SS16/ Monica Feudi/ Indigitalimages.com
Driving a return to basics, the season has been filled with sports influenced items from sweatpants and shirt dresses to sneakers and hoodies. Sportswear has made unisex a thing. Perhaps the highest profile gender neutral collection of last year was Kanye West's Yeezy Season One collection; a collaboration with Adidas Originals, the athleisure collection was snapped up by an impressive 30 plus retailers. Fashion houses driving the trend include J.W. Anderson, Rick Owens and Nico Panda – all succeeded in forgetting old stereotypes and have become free spirits for the younger generations. Taking things further, Givenchy's SS16 show presented men in skirts, proving they can look both masculine and feminine at the same time.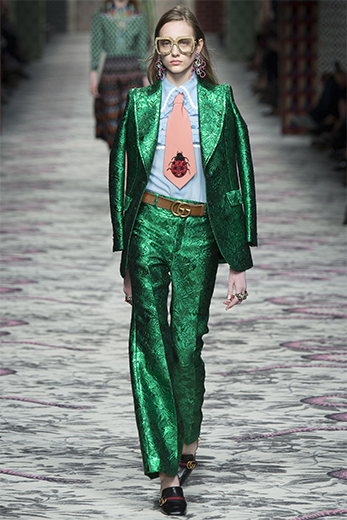 Photo: GUCCI SS16/ www.gucci.com
As well as fitness, technology has enabled further flexibility when it comes to how we identify ourselves. Just like with fashion, the free-to-be-me society means identities can be transformed daily, on a whim. Flexible identities have been proven, in fact, with more than 40% of young Britons stating they're neither gay nor straight (43% claimed they were somewhere between exclusively heterosexual and exclusively homosexual).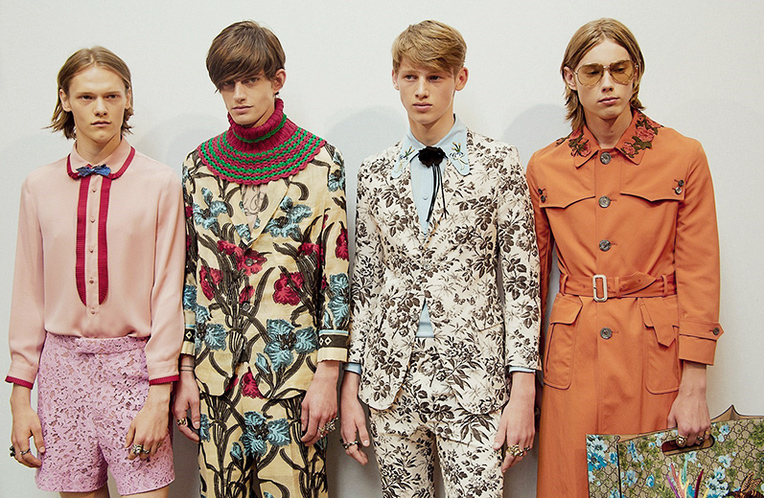 Photo: Gucci Backstage SS16/ Photography Virginia Arcaro
Women wearing menswear and menswear inspired clothes on the runway is nothing new but we're seeing more and more gender bending during fashion weeks. Perhaps men wearing women's clothes will also become a fashion norm? Shows like Prada and Gucci have taken androgyny and non-gender to the next level, with everything from women walking in the men's shows to men wearing dresses, bows and heels. At Gucci, the men looked like women (some of them were), championing the trend. Waifish male models and boyish female models walked as one in silhouettes, fabrications and items of clothing that defied gender. The looks were deliberately ambiguous with lengthy, undone hair the beauty trend to top it off.
Gender and gender specific clothing is just one more societal construct for daring fashion designers to deconstruct and experiment with. It is finally time to embrace gender fluidity.