Photo: Paris Fashion Week Streets/ WGSN
Paris Haute Couture fashion week is here – it's time to get fancy. Literally translated as 'high sewing', Haute Couture is the art of dressmaking on a grandiose and luxurious scale. It's an exclusive, dreamy world where the pieces are made by hand in Paris-based ateliers that employ no fewer than twenty staff.
These shows and the regular fashion weeks inspire the pieces that end up in our wardrobes from the high street (known as The Cheap Chic).
So what are the couture highlights so far? Not least Valentino, who's designers teleported their collection to 15th Century Rome. Whilst Prokofiev's Romeo and Juliet played, religious figures inspired – scarlet ball dresses partially resembled ecclesiastical surplices, leather knee boots worn with a gold lace two piece reminded us of page-boys, whilst billowing crimson capes added romance. It was a whirlwind with ermine capelets and gauzy Juliette negligee style dresses too. At Viktor & Rolf, models all wore black brogues coupled with black pulled up ankle socks (a real contrast to their statement dresses). The supersized outfits were a mix of folded and pleated fabrics that were used in previous collections. Famous face, Coco Rocha, opened the Jean Paul Gaultier show in a statement brown fur hood, changing into a lime ruffled dress with matching tights, shoes and bright green eye shadow. Overall, the collection was full of personality and throwback glamour.
On the other side of the spectrum, Pre Fall season is associated with the more commercially accessible collections. Highlighting both celebrity partnerships and accessory launches, it builds a conceptual bridge between seasons and key trends. The trends coming out of the AW16/17 shows were eclectic. In New York, Victoria Beckham reinvented the hourglass shape in innovative ways. The classic corset was reworked for daywear and dimensional cuts showed an experimental edge. Skirts evolved in full volumes, accentuating the slim yet beautifully polished lines. Alexander Wang, deliberately opposing "standard definitions of beauty and taste", presented a sexy and youthful collection. Fun, preppy glamour was combined with irreverent juxtapositions – classic looks were supplanted by clashing tweed suits and metal-pierced leather or prints of marijuana leaves. Meanwhile in London, Christopher Bailey's Burberry collection referenced patterns and textures from British artists, whilst military details gave a quintessential English eclecticism. Looks were youthful and quirky in colourful patterns with just the right amount of polish and glitter. There was an old-timey aesthetic seen at Christopher Kane where he presented tailored suits trimmed with ostrich feathers, covetable oversized sweaters and scarves, plus embellished dresses. Balenciaga, presenting in Paris, was a showcase of the modern woman; alongside precise tailoring, the streetwise handwriting of Vetements was evidence of a brave new collection. A strong woman at peace with her identity inspired the gentle collection of Céline, which was a collection focusing on relaxed sensibility. Colours ranged from distilled white, mellow yellow and khaki, punctuated with black and mineral blue. Highlights to come out of the Milan shows included Fendi, who presented a reckless yet sophisticated combination of colours, rippling waves and statement hemlines. It was a casual offering with uptown allure, proving intricate attention to detail on every fun piece. Lastly, minimalistic lines were a focus at Marni, with each piece cleverly controlled in construction and styling. "The expression is firm, yet emotional. Romanticism gets spliced, tweaked and reconfigured. Sport is a hint." These ideas added dimension to the play of diagrammatic layers of print, pattern and embellishment in a collection based on perfect proportions.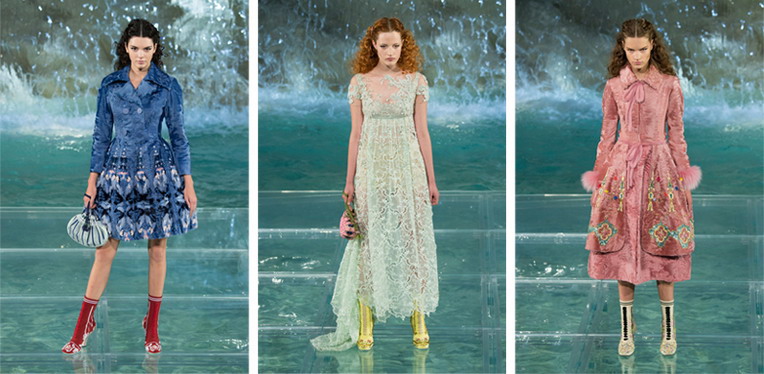 Photo: Fendi Fall Couture 2016/Monica Feudi/indigitl.tv
So just how easy is it to translate the pieces from Haute Couture and the fashion week catwalks into our favourite high street stores? Enter, The Cheap Chic phenomenon. Fast fashion churns out its luxury counterpart almost as quickly as the models walk down the runway. Whilst we bring you the best of high fashion brands on EyeFitU, the likes of ASOS, Topshop and Uniqlo on our platform bring you the season's top trends for a fraction of the price. Whilst it's great news for our wardrobes, fast fashion may be the most important disrupter in the retail industry today. Many new ideas straight from the New York, Paris, Milan and London fashion shows… will soon be on the racks at Mango. It's clear fast fashion pays off – the idea of moving merchandise quickly from the designer's table to the retail sales floor has influenced the entire global retail industry. Shoppers appreciate a 'new look' that can be worn for the moment, a temporary treasure. But does the low cost come at a price? Many top designers see fast fashion as robbing their creativity, not to mention the implication on us as a consumer. The fashion industry is designed to make you feel 'out of trend' a mere week after (cue more spending!) and the quality of cheap chic isn't made to last.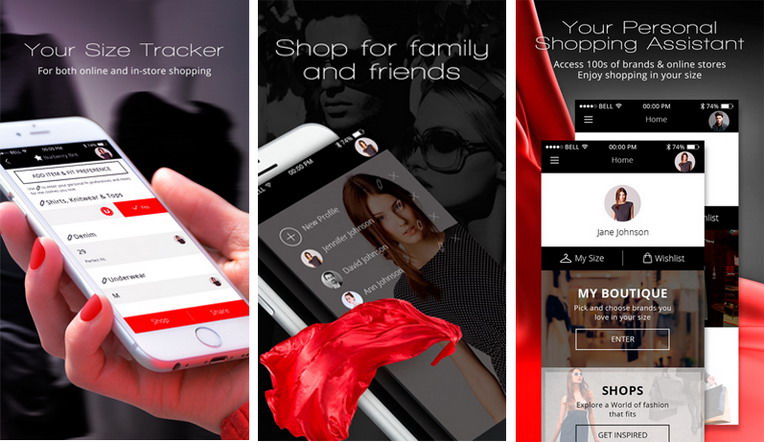 Are you dreaming of Haute Couture or stocking up on fast fashion? For EyeFitU, it has to be both!