Photo: Free People Holiday
Hello Winter! Hello hot new outerwear trends!
Nordic inspiration
For womenswear, this season's pieces are overflowing with Nordic inspiration. The fur clutch, for instance, shows off highly tactile materials. These become more expressive for now, with shearling, faux furs and carpet adorning a range of shapes. Choose unusual, bulky silhouettes or basic envelope styles. Use the piece to soften an otherwise directional Scandi look.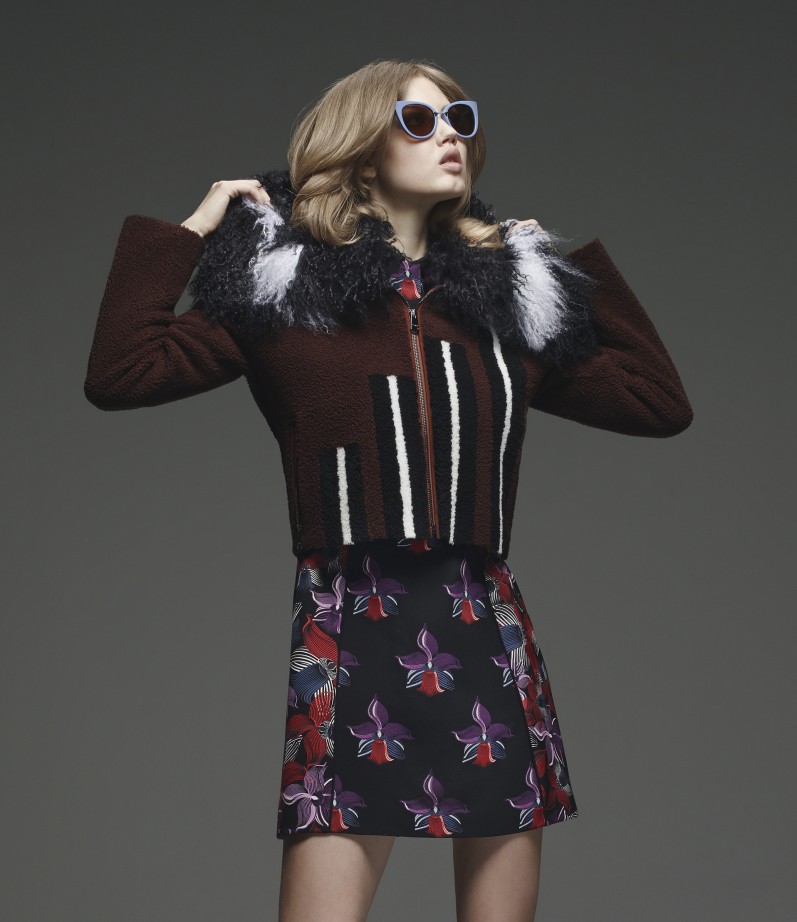 Photo: Fendi/ PF15
Channelling charm and glamour, the soft fedora is updated with stitched constructions and softly moulded shapes. As winter gets colder, headwear re-emerges as a key item and the fedora can be paired with formal pieces or a casual look.
Also with a Nordic spin, the oversized or blanket scarf is popular. Style it up to bridge neckwear and outwear and secure with a belt. Alternatively, tassels add to the statement piece. Rug up for the great outdoors, as seen at Eudon Choi.
Womenswear key trends
Moving on to the key trends, the Urban Street theme evolves from SS16 for womenswear this winter. Continuing as a key story on this season's catwalks, there's a subversive cool attitude, with the look playing on proportion. Keep it monochrome in a 'Goth' colour palette and opt for voluminous silhouettes as oversized hoodies layer over mid-layers and skirts. DKNY and Alexander Wang provide inspiration.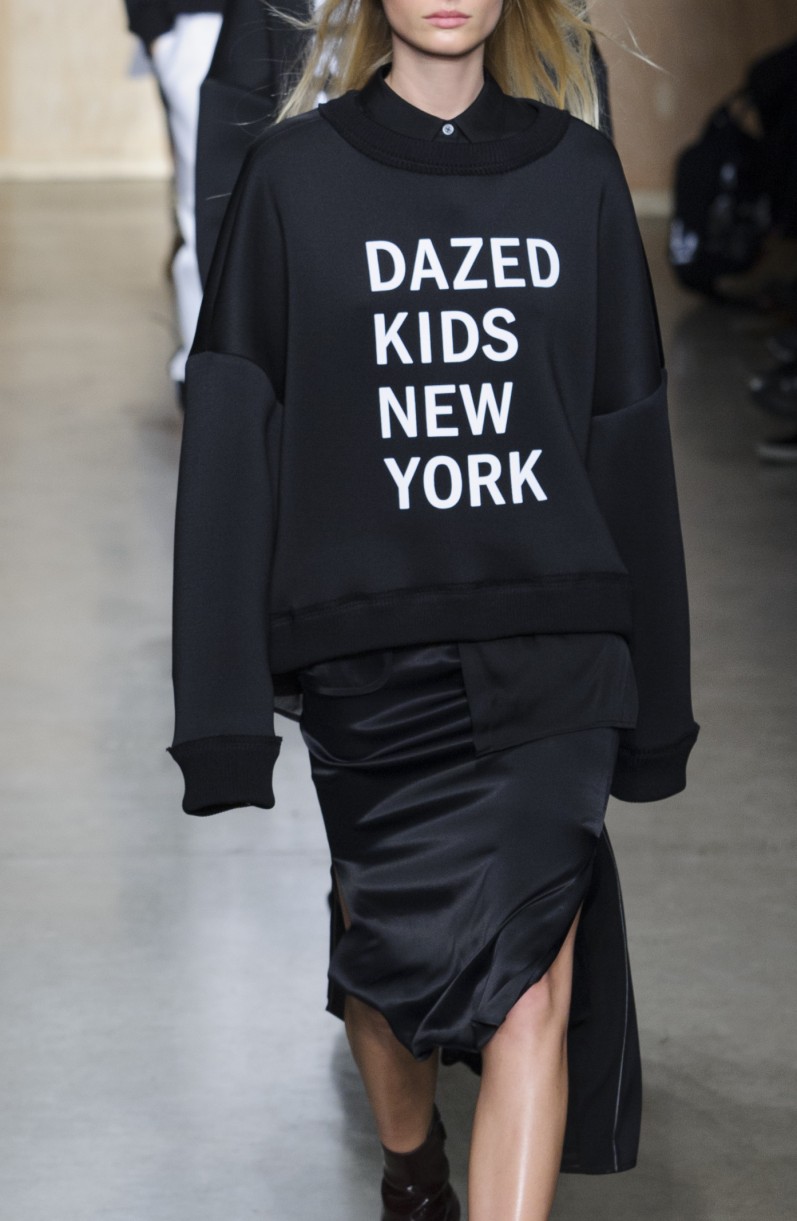 Photo: DKNY/AW16
Next up, meet sloungewear. Sportswear meets loungewear for this style – think minimalist silhouettes, a premium yet comfortable appeal, plus elevated knit fabrics for the colder weather. As seen at A.P.C., sloungewear has emerged from the athleisure trend becoming less overtly sporty and more focused on the tactile elements and exquisite cuts.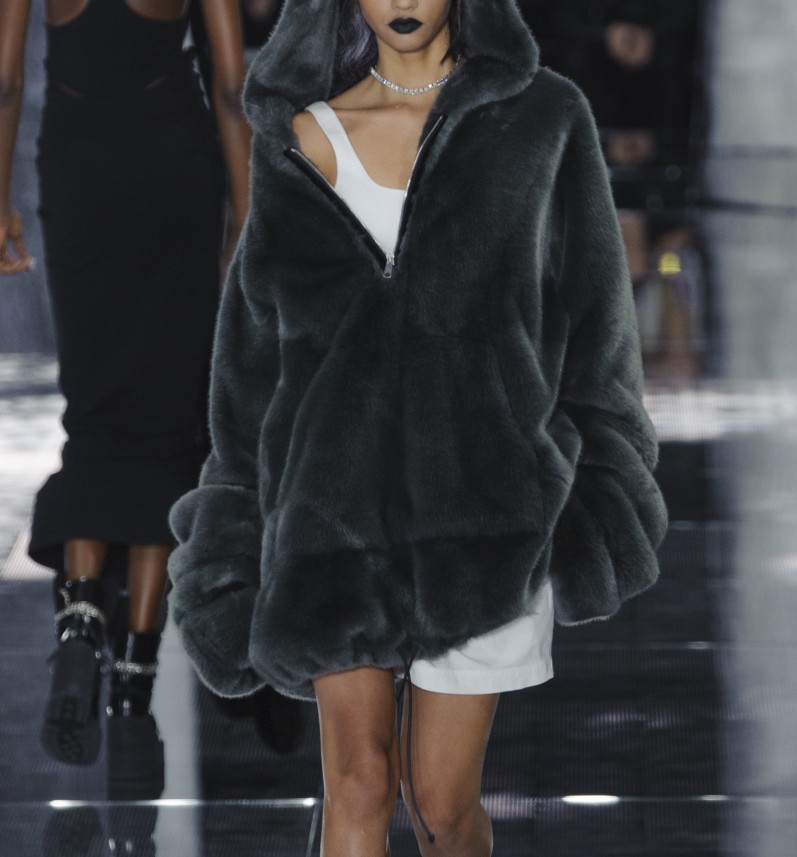 Photo: Fenty Puma by Rihanna/AW16
The Winter White head-to-trend sees refreshing, transitional collections from Fenty Puma by Rihanna and Edun. Last season's chalky white is reimagined with crisper tones and lightly layered. The essential shade works across streetwear and performance pieces.
Menswear 'it' pieces
What outerwear to wear this winter? The Fedora Hat. As seen at Antonio Marras, the fedora is adorned with feathers or band detailing. The piece maintains a classic finish in deep and earthy tones on coated suede or refined felt materials.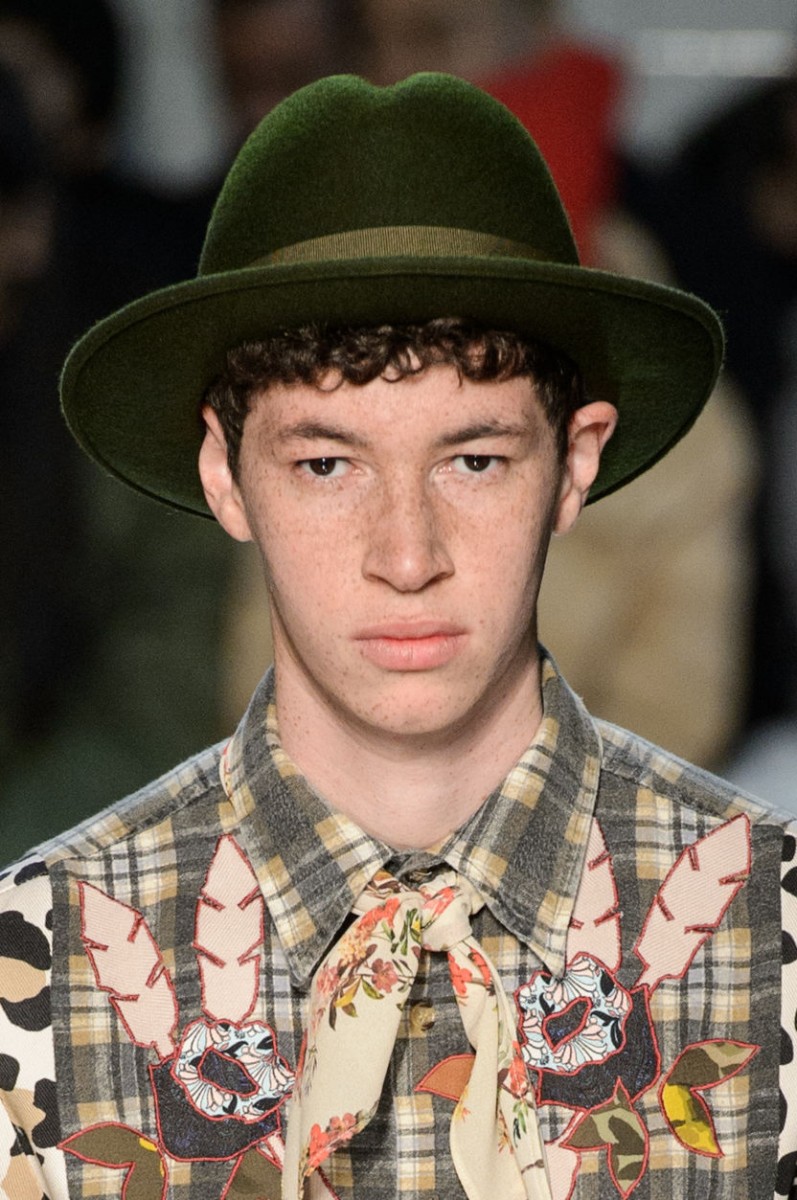 Photo: Antonio Marras/AW16
For the hands, the fingerless glove is in. Issey Miyake and Belstaff showed off the functional trend (ideal for touchscreen technology interaction). Belstaff presented two-in-one design qualities with their thumb flip-top pattern.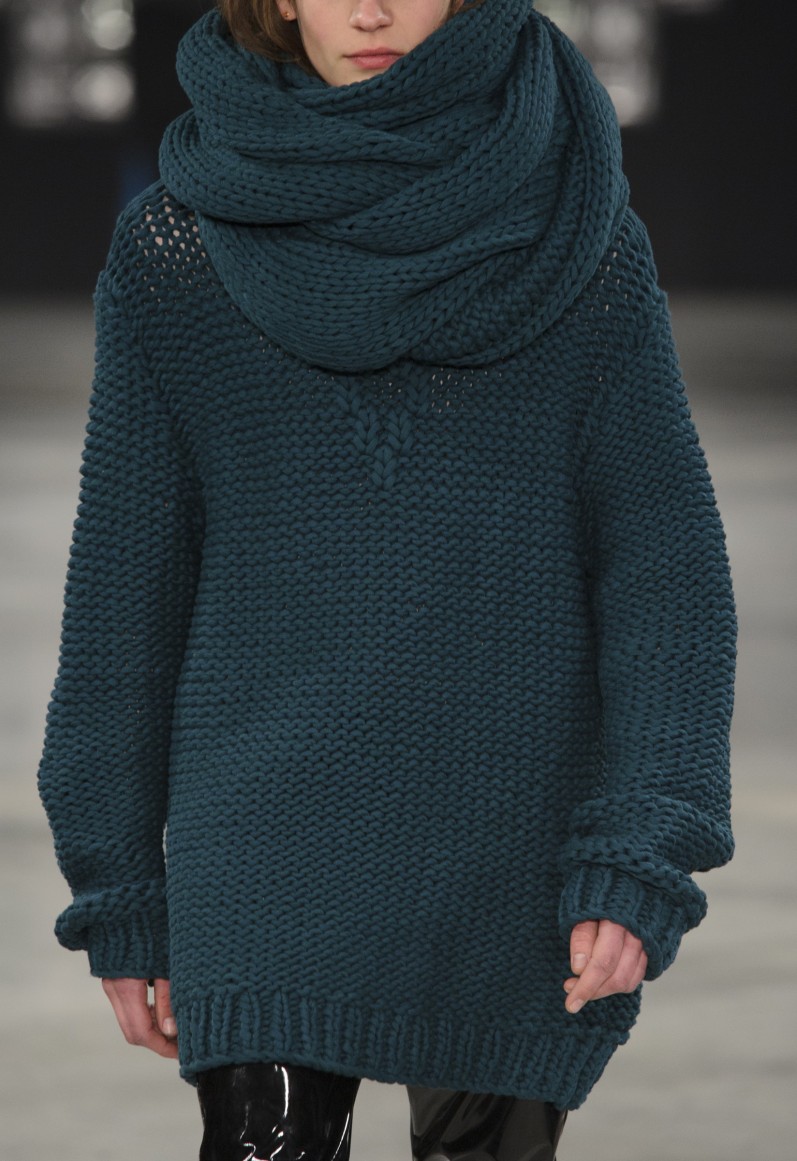 Photo: Marcelo Burlon County of Milan/ AW16
All hail the oversized scarf for AW16/17 too. Choose lofty yarn scarves and chunky cable knits that are exaggerated with long and exaggerated widths and lengths. Whatever your outfit of the day, the heavy piece can be worn loosely draped across the front of the body or wrapped around the neck.
Menswear trends to note
Modern Minimal, aimed at the active crowd, presents pared-back silhouettes and the removal of unnecessary details. Styles combine exquisite cuts and premium fabrics, creating luxurious loungewear for the season ahead. Take note from Christopher Kane where looks bridge the gap between sport and fashion.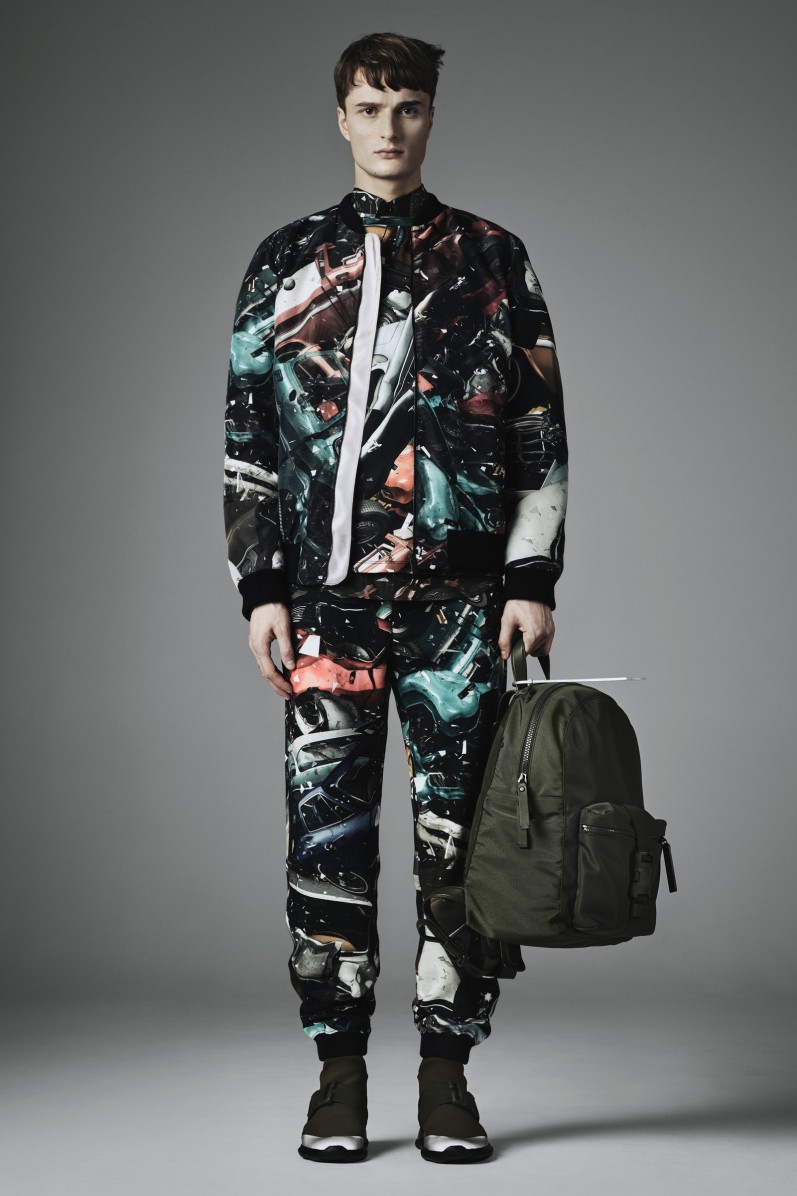 Photo: Christopher Kane/ AW16
Big pockets and trims make a statement as part of the XL Detailing trend that's adorning voluminous silhouettes. Pocket placement is emphasised (both fashion-forward and super functional). Speaking to the activewear market, the likes of Agi and Sam created mid-layers and outwear styles in larger forms.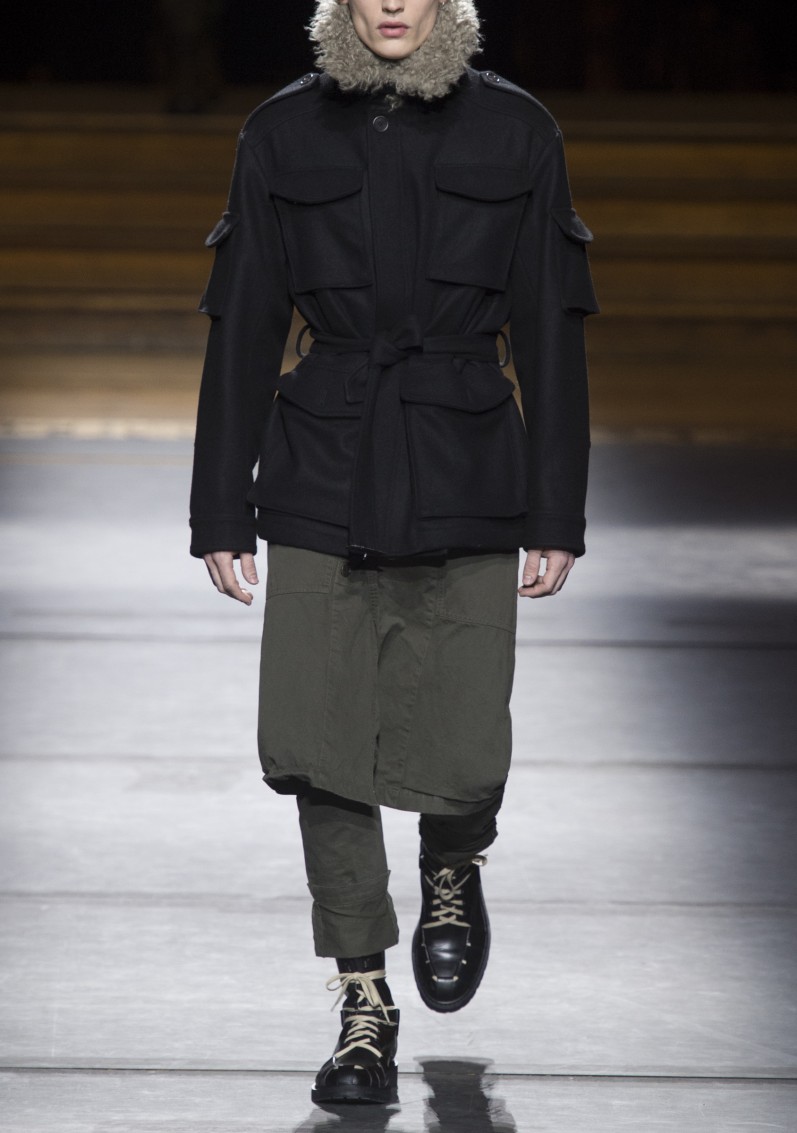 Photo: Dries Van Noten/ AW16
Last but not least, admire deconstructed military references and excessive strapping as part of the Hyper Utility theme. There's a futuristic edge, as seen at Études Studio and Dries Van Noten, which plays with proportion and shows off prominent adjustable straps.
Great outdoors, we're ready for you.