It's official: Ultra Violet is Pantone's Color of the Year for 2018. Here's the EyeFitU guide to a purple wardrobe – this season and beyond.
Purple Power
Already quite the statement shade, it was highlighted in the AW18/19 trend, Dark Wonder. This was fashion's take on sci fi and virtual reality, using purple tones in a hyper modern way. Think back to Milan Fashion Week too, where SS18 Gucci was presented under an ultra violet strobe light. Purple power! What's more, several of the looks sent down the runway were head-to-toe ultra violet. From velvet trousers paired with a snake-adorned jacket to a shimmering ruffled gown or vibrant jumpsuit, purple is packing a punch.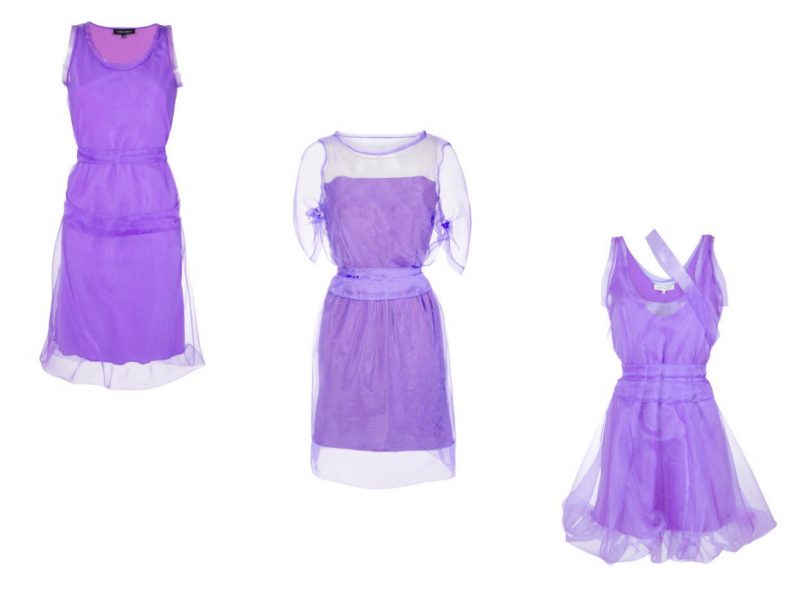 Shop On EyeFitU: VIOLET DRESSES (London): Gloria Coelho
As seen at Oscar de la Renta, Chloe, Marc Jacobs, Elie Saab and many more, ultra violet is big news. Purple was one of the most talked about tones for the Cruise/Resort collections bringing hues of blackberry, raspberry, violet and royal purple to the fore.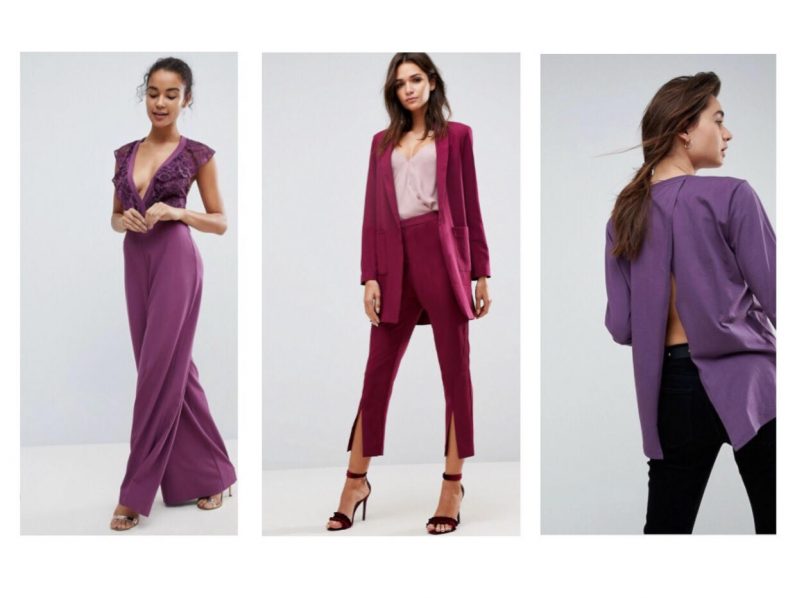 Shop On EyeFitU: Purple Mood (Berlin): ASOS
At Tibi SS18, lavender was labeled as a top color trend (check out Michael Kors championing the shade too). It's fresh and invigorating, or as Pantone put it, "dramatically provocative and thoughtful." It balances the mysteries of the cosmos with a bold expression of individuality. In other words, it's the color to be seen in.
Head-to-toe purple
Head-to-toe purple may have once been left to royalty, or Willy Wonka for that matter, but now the directional dresser can welcome a purple suit set into their closet. The street style stars love them. If a sportier look is your go-to, try out a puffer jacket or swap black leggings for a purple pair offering a bright pop of color.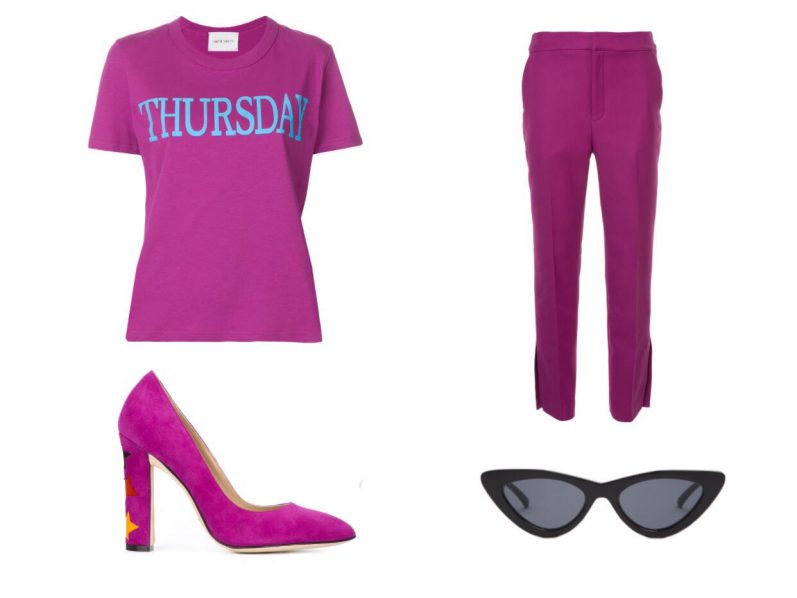 Shop On EyeFitU: Ultra Violet look (London): Cityshop, Alberta Ferretti, Paula Cademartori, Le Specs
It's easier to wear as a one piece, say a slick trench coat, worn over other colors or with classic black. Or, if you just want to dip your toe into the top shade of the season, why not try incorporating purple accessories into your look? Tassel earrings are still making waves and look great in the dramatic hue, while evening bags in satin and silk add some purple glamour whatever your style.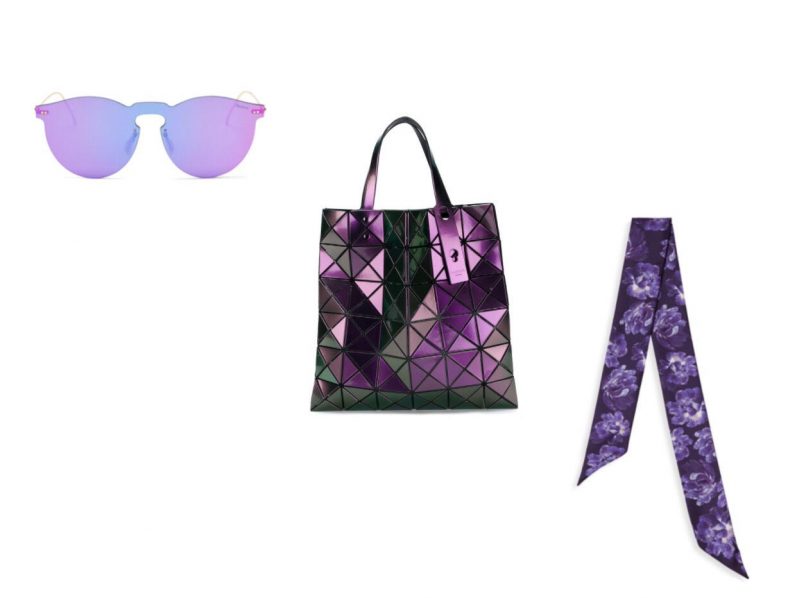 Shop On EyeFitU: Violet Accessories (Berlin): Bao Bao Issey Miyake, Salvatore Ferragamo, Illesteva
So get experimenting with your wardrobe – no shrinking violets allowed!