EyeFitU is the world's first app/platform that lets you shop instantly in your size.
At EyeFitU our goal is to help you shop more sustainably and with the confidence that what you are buying is in your ideal fit. The app has been created to avoid the hassle of ill-fitting deliveries, offering a personalised, inspirational and more eco-conscious shopping experience. Check what is available in your size, on sales and in your favourite brands, forgetting about the doubt of the right size and fit.
EyeFitU is much more than a fashion app: it's a smart platform that opens up the world of fashion, changing the way you shop. By finding the correct size the first time round, you can avoid returning items which saves your precious time and contributes to a more eco-friendly way of shopping.
Find out how to revolutionise your shopping universe with the EyeFitU app! 
1. Create your profile
To start, create your account logging in with your email address or your Facebook account.
Build your profile in a few seconds: insert your main measurements (age, weight, height) and start shopping in your size!
If you want a even more accurate result, insert your detailed measurements, using the virtual measuring tape.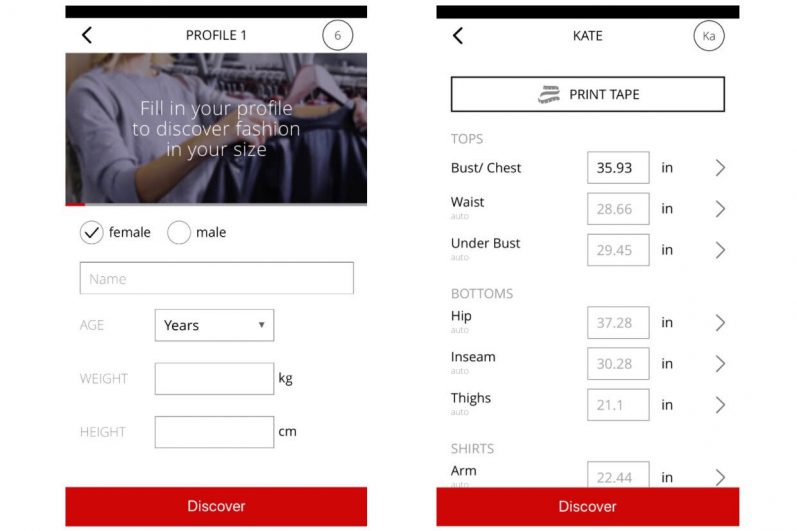 Insert your quick measurements if you are short                                Insert your detailed measurements for an 
of time!                                                                                                 even more precise size recommendation.
*Remember:
the more accurate you are the better your sizing recommendations will be!  
2. Shop on your personalised Boutique/Store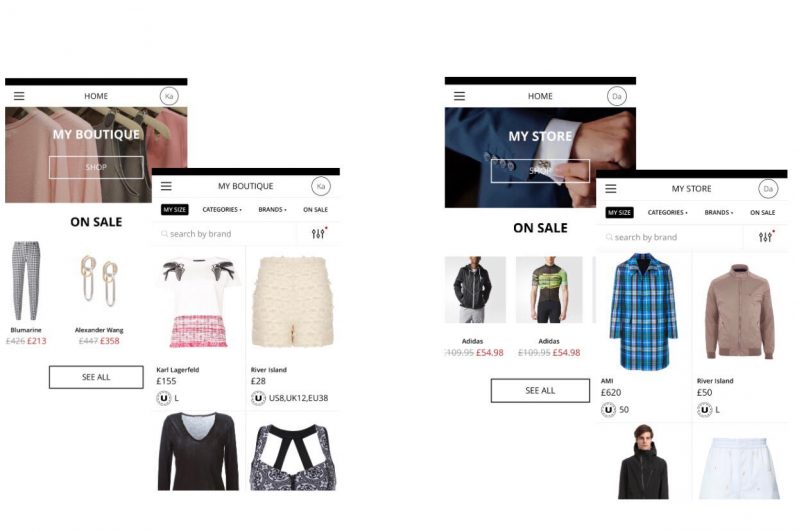 My Boutique/ My Store brings together all the latest collections from your favourite brands… in your size. Start shopping instantly and don't worry about the fit anymore.
Quick tip: After creating your personal Boutique/ Store, you can use filters to easily find the type of garment you are looking for, the brands and stores you love. With filters is also easy to select your preferred price range and shop instantly the items you love on sale. Filters = time saved for more shopping!
3. Take inspiration from our trends
EyeFitU is trend-setter. Get inspired by our curators and editors. They are screening the fashion world for you through our seasonal and on trend style recommendations.
Check the trends section in the homepage and shop the trend that is simply perfect for your style.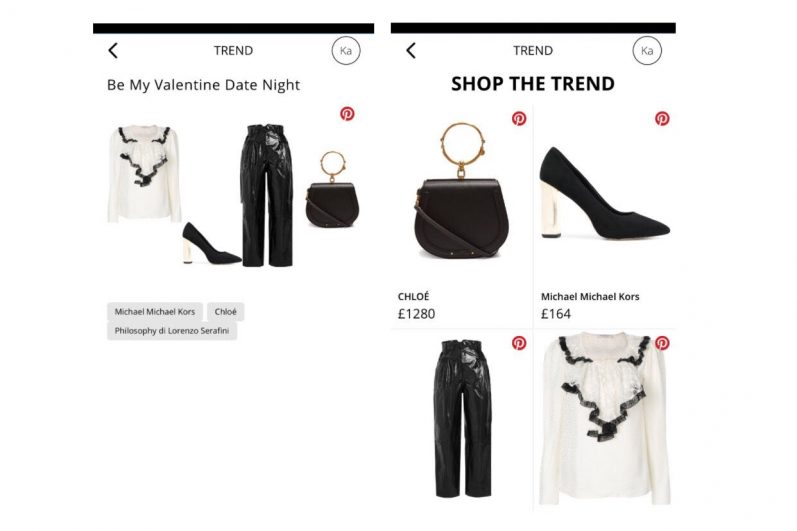 Use the arrows to discover more trends and click on your favourite one to shop the outfit!
4. Shop for your loved ones
Make your sister happy with that ASOS jacket she has always wanted! With the EyeFitU app you can create multiple profiles and shop on behalf of your loved ones.
Insert your family and friend's measurements and start shopping!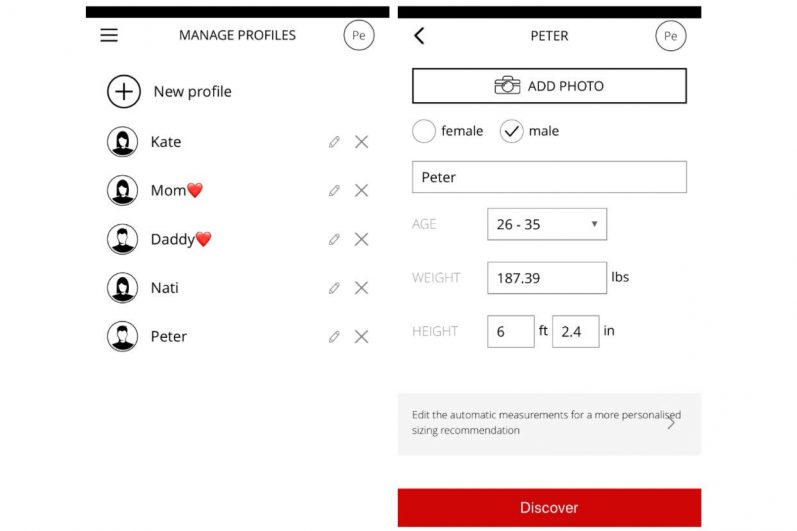 Create a profile for your loved one inserting their measurements and start shopping on their behalf!
If you have any doubts about which size you are in a brand and a specific garment type we are looking forward to support you! We've tried to answer most of your questions on our FAQs page here, but if you still can't find the answer you're looking for send us an email! Contact us at mysize@eyefitu.com and our team members will be happy to assist you on your unique shopping experience.
With EyeFitU You Shop, We Size!