Knitwear Unraveled
29 November 2017
by Isabelle Ohnemus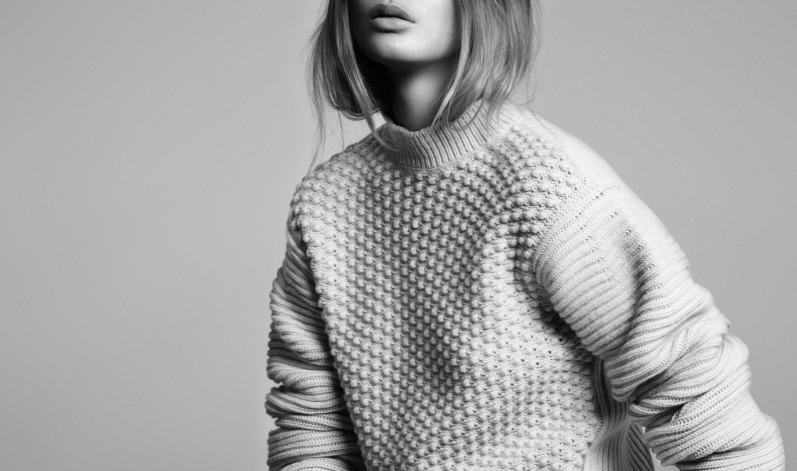 The knitwear you need now is here. A practical classic, knitwear will return to your wardrobe season after season but what are the AW17/18 updates to invest in?
We round up the latest in knit trends.
Star buys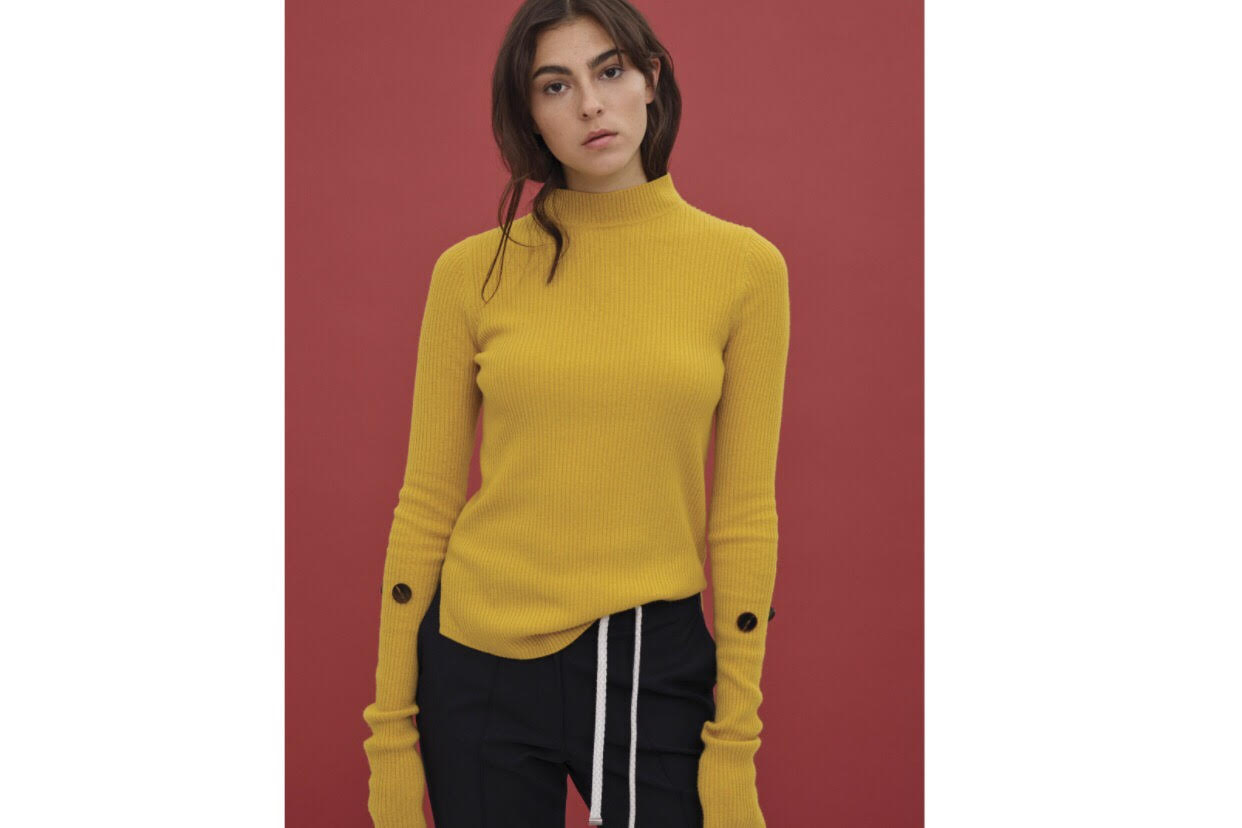 Photo: Jigsaw/ jigsaw-online.com
The tactile roll neck is a ubiquitous style staple. Try tactile options – the slim 1970s silhouette remains relevant and offers an air of luxury. Choose soft yarns and relaxed fits. Contrast texture panel detailing says new too.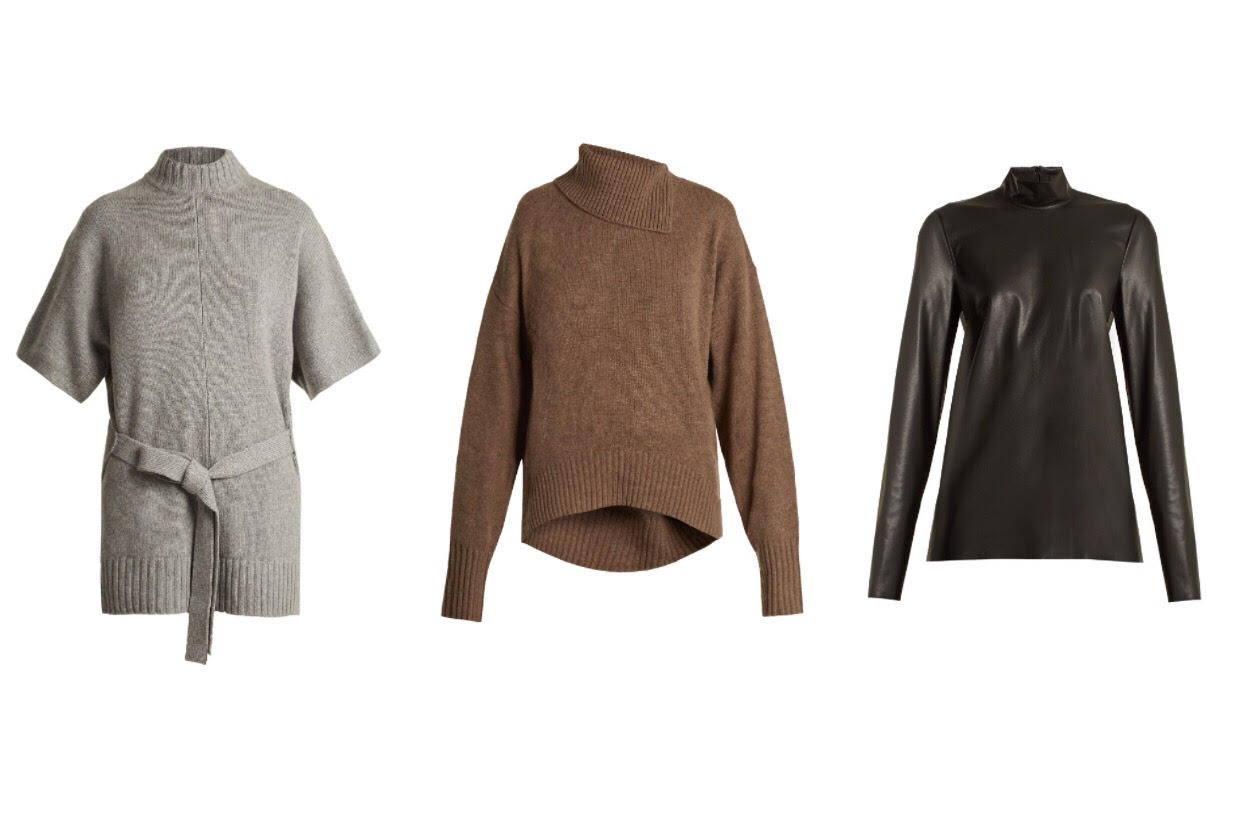 Shop On EyeFitU: Turtle neck sweater (New York): Joseph
The skinny roll neck is also a must-have. The core item gets a glamorous makeover (think animal print, ruffled looks and sparkling silver thread). Fine-gauge designs become more youthful with ribs, single jersey and jacquard stitch.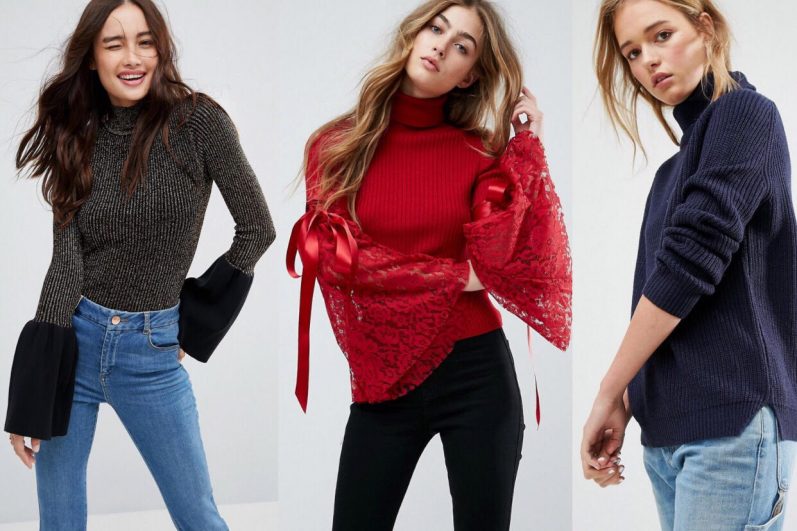 Shop On EyeFitU: ROLL NECK READY FOR WINTER (Berlin): ASOS
Be sure to add a boxy cable crew to your shopping list. You can tap into the trend for timeless heritage by choosing traditional Aran knits. Look out for texture blocking, wide rib neck trims and deep turn-back cuffs this season.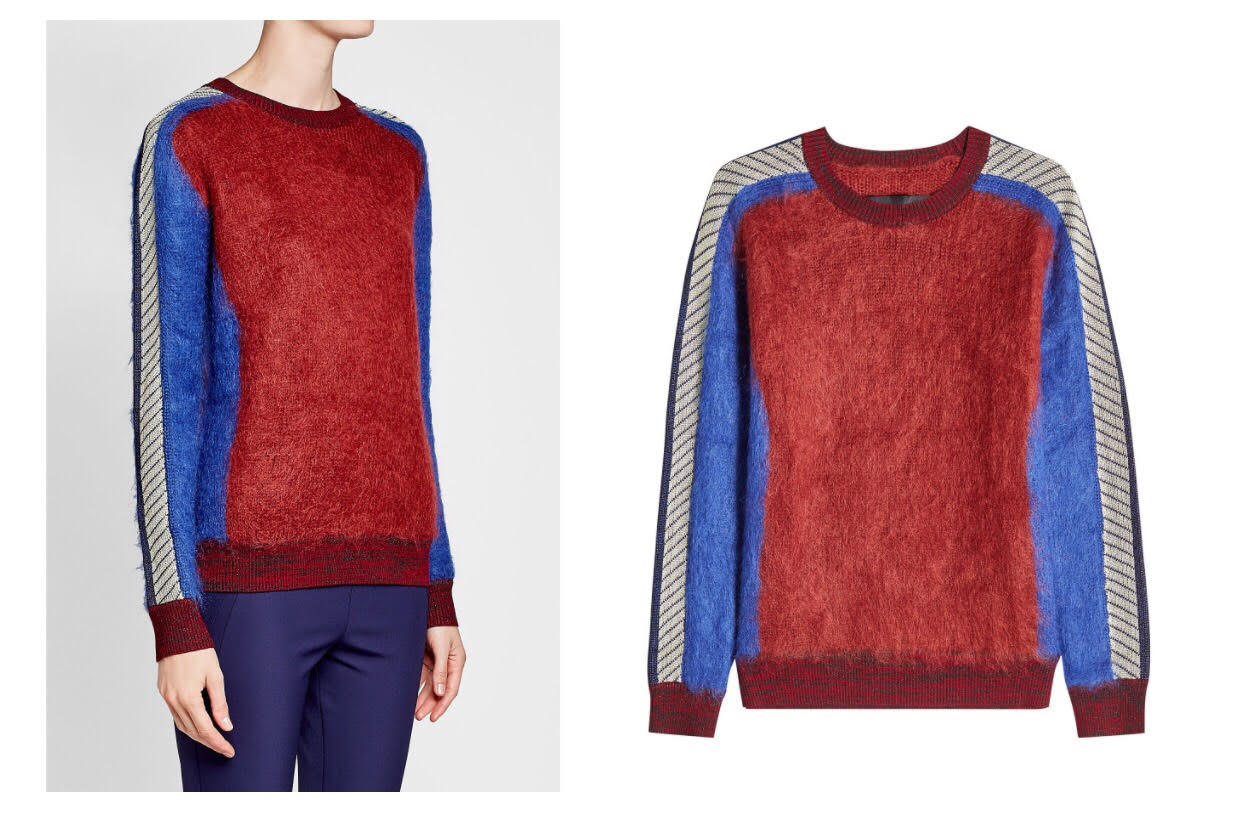 Shop On EyeFitU: Boxi Pullover with Mohair (London): Malene Birger
A versatile item, the boxy sweater is elevated thanks to mismatched stripes, garter stitch, decorative hand-stitching, asymmetric detailing and textured pattern. Check out cotton blends and transseasonal wool with dropped shoulders.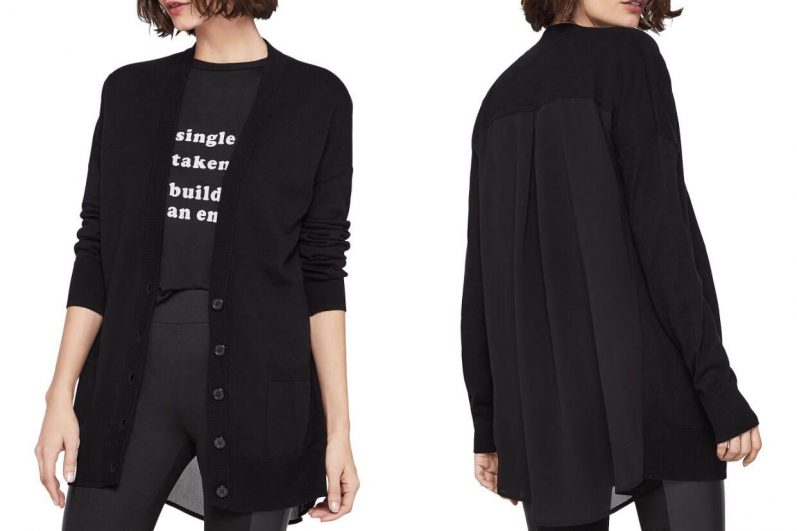 Shop On EyeFitU: Mixed Media Longline Cardigan (New York): BCBGeneration
Got a maxi cardigan in your wardrobe? You'll want one pronto. Seen at Chloé last year, the slim long-line cardigan continues to inspire. Moss stitch, military detailing and oversized rib are important tweaks for now.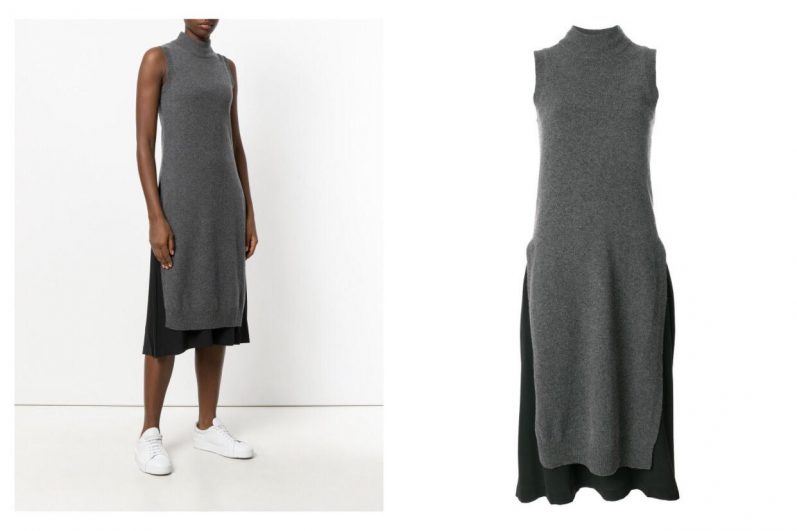 Shop On EyeFitU:  Layered sweater dress (New York): Joseph
When it comes to AW17 knitwear, don't overlook the bodycon dress. That's right – make your next LBD a knitted creation. Just in time for partywear season, knitted dresses sport a hem just below the knee and a simple crew neckline. Polished incarnations come in narrow rib lustrous silk, merino blends and viscose.
Pattern and texture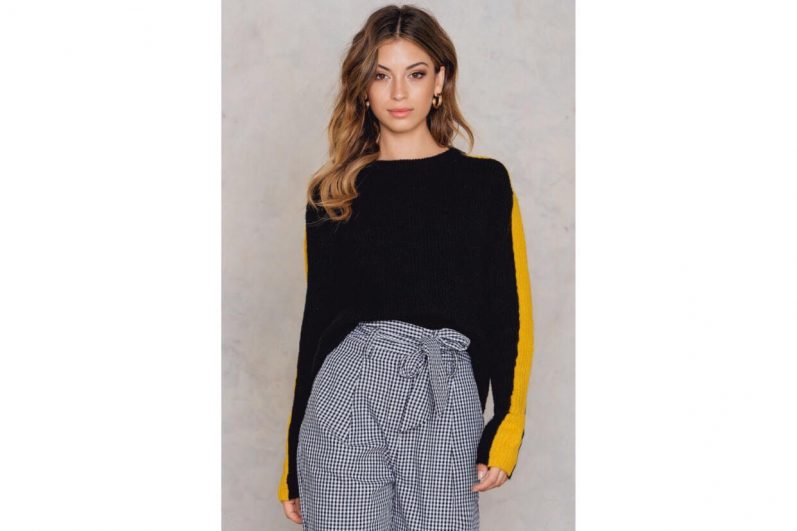 Shop On EyeFitU: Contrast Sleeve Knitted Sweater (New York): NA-KD
Hello again, stripes. Linear motifs have abundant appeal. Stripes and lines are never far from the catwalk but this time it's about making a statement with graphic composition, bold color or expressive placement. Proportion play brings newness; look out for chevrons, optical illusions and spliced juxtapositions. Work your statement stripes in an autumnal color palette.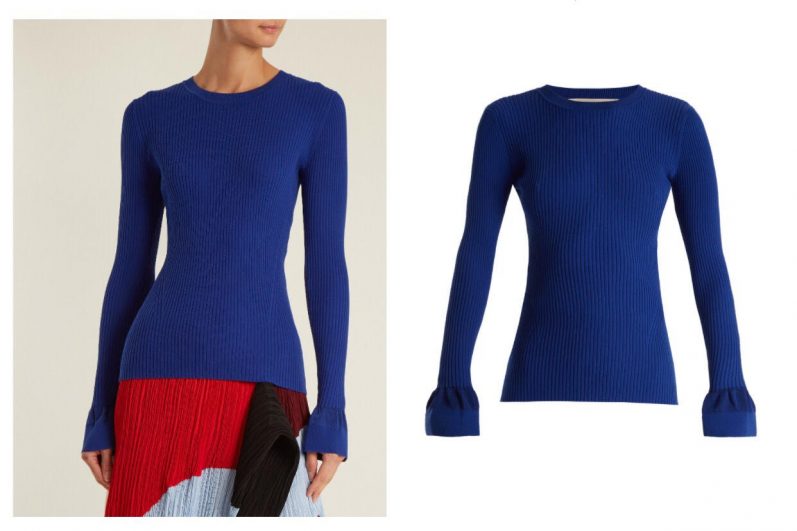 Shop On EyeFitU: Fluted-cuff cotton-blend ribbed sweater (London): Diane Von Furstenberg
Ribbed knits should also stay on your radar. Now reinvigorated through construction and fit, it's all in the details with extra-long sleeves, slouchy silhouettes and skewed necklines to champion the off-the-shoulder trend. Pared back neutrals and dropped shoulders are a priority.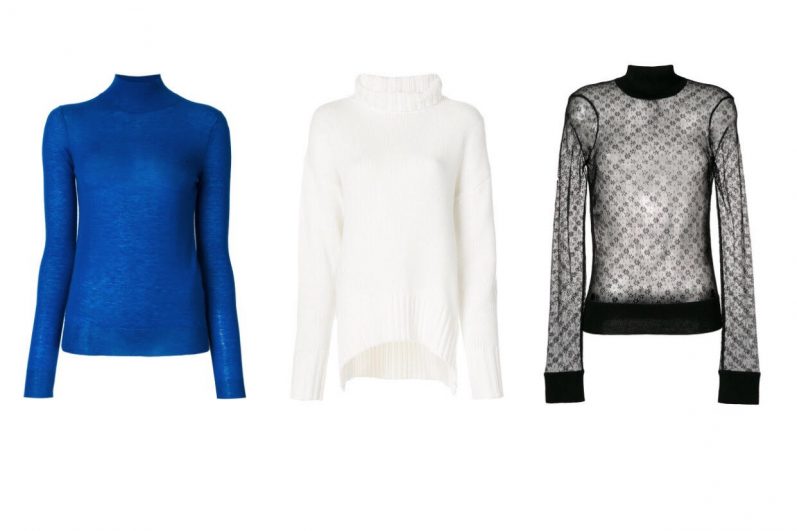 Shop On EyeFitU: HEAVY and SEE THROUGH ROLL NECKS (London): Joseph
When it comes to color, the focus is on warm, wintery choices. Black, navy and grey work as dark backgrounds for splashes of peach, burgundy, orange and raspberry shades.
Shop now to snuggle up in style.