Make a statement this festival season
13 April 2018
by Isabelle Ohnemus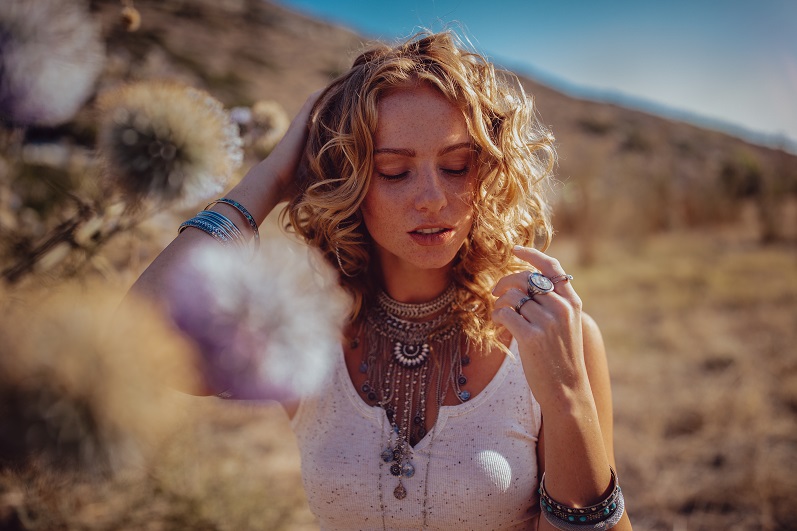 Festival season is upon us for another year. Whether you're going to Coachella, Burning Man, LoveBox or Bestival, or making the treck to Roskilde, Tomorrowland, MAYDAY, Exit and Frauenfeld, or you're just bringing the festival vibes to a closet near you, here's what you should be shopping for this summer…
Top of the tops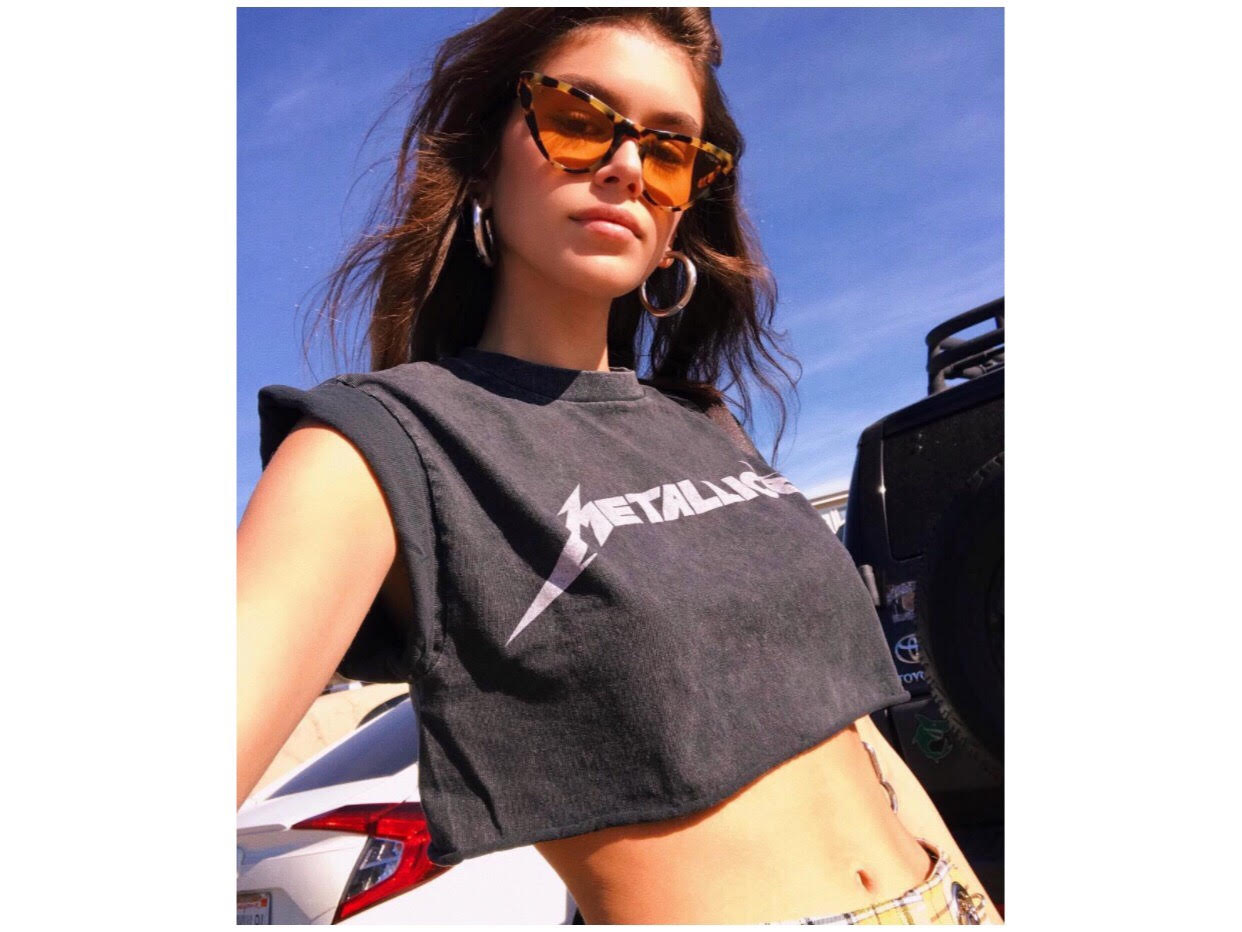 Photo: @kaiagerber
Throw a cut and sew top (or ten) in your backpack. As seen on the Jenner's and model-of-the-moment Kaia Gerber, the result is youthful high summer cool. Graphic print and logos are key with styles cut short to skim the midriff. Opt for light jersey that has a 90's athletic feel and pair with high-rise denim or sporty leggings. The more DIY looking, the better!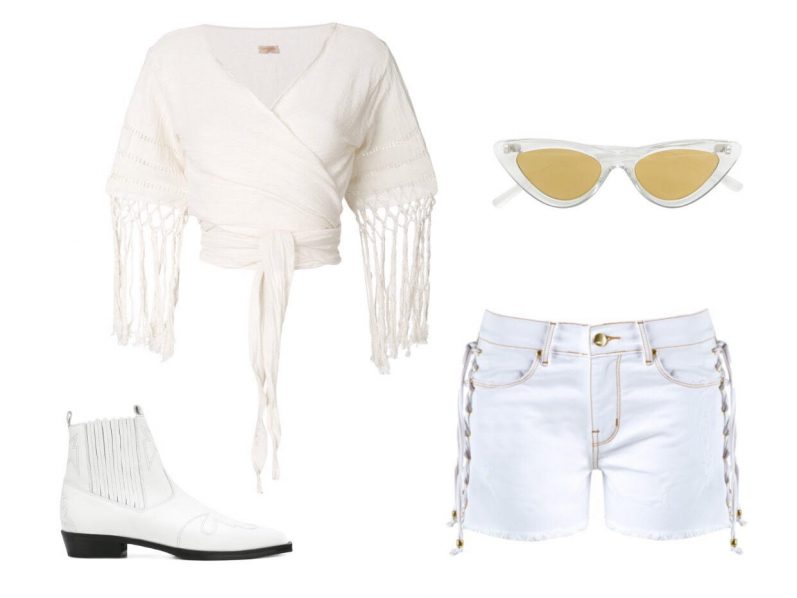 Shop On EyeFitU: A White Coachella (New York): Nubikk, Le Specs, Caravana, Amapo
While the bralette will continue as a festival staple, make sure you stock up on bodysuit pieces too. Keep it fresh with hardware details and move it forward with a sexy high-cut brief bottom. The daring will wear it solo on hot festival days, while it also looks on point with distressed denim or printed flares.
Bottom half heroes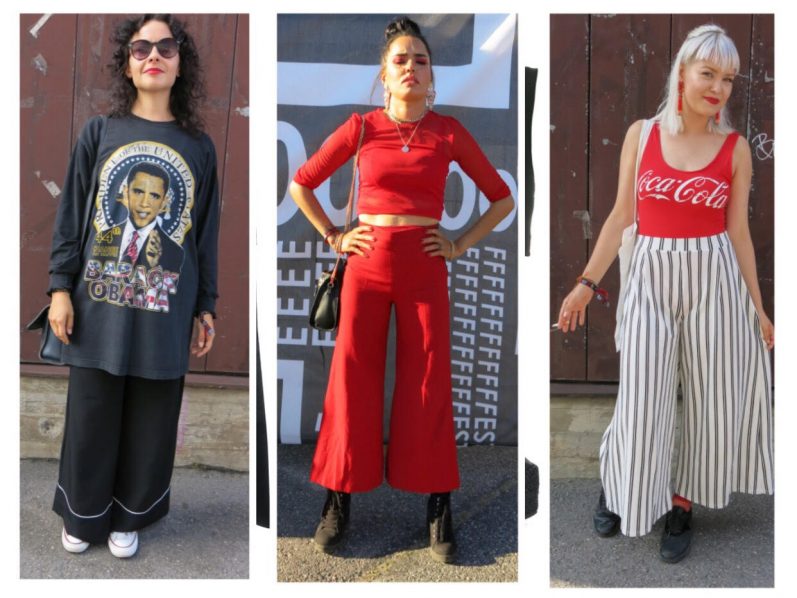 Photo: Flow Festival
It's not just denim cut-offs that work at festivals. This year, invest in wide-leg trousers. Worn best high-waisted, lightweight materials are perfect for holiday weather and you can mix it up with extra long or cropped styles – just embrace the voluminous look! Skater style shoes are the ideal finish for low-key appeal.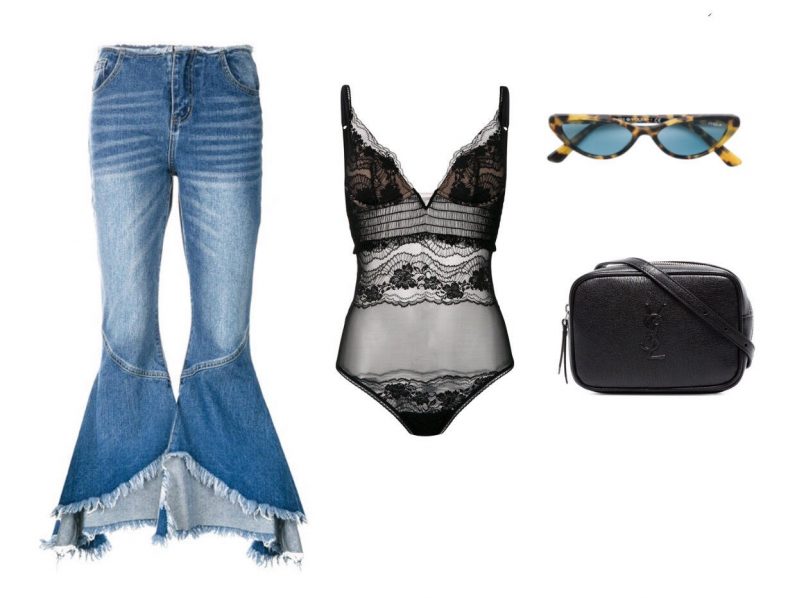 Shop On EyeFitU: Denim Flares for Coachella (New York): La Perla, Saint Laurent, Jovonna, Vogue Eyewear
Denim flares get fancy and are the perfect option if it's cooler or if you don't want to flash your pins everyday. Novelty hem details update this style; think decorative hems, adjustable snap popper fastenings, or ruffle bell shapes for a flattering silhouette.
The finishing touches
Don't go anywhere without statement sunglasses. This season, it's less about huge sunnies or classic Wayfarer designs, more about bold geometric styles. Look fashion-forward with smaller lenses in a narrow oval shape.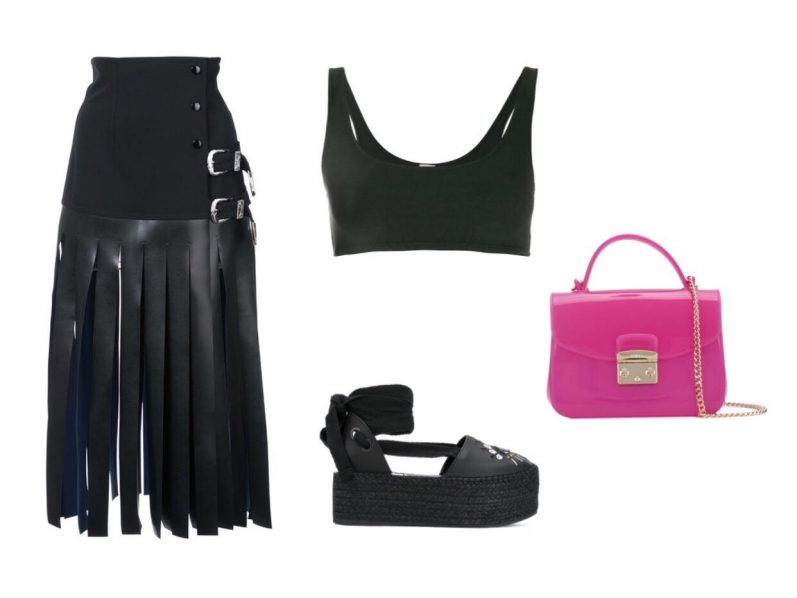 Shop On EyeFitU: Black Coachella (London): Kenzo, Furla, Yeezy, Toga
Practical and pretty, the waistpack bag is a must on your festival packing list too. Maximize your experience and carry the necessities only. Studded belts are slick, or you could choose a sportier shape influenced by streetwear.
It's time to hit the main stage!