Photo: Versace / AW1718 Milan
Second on the men's fashion week circuit is Milan. We sat front row to check out the styles you'll be working come next season. And take it from us, AW17/18 looks didn't disappoint.
Sporty straps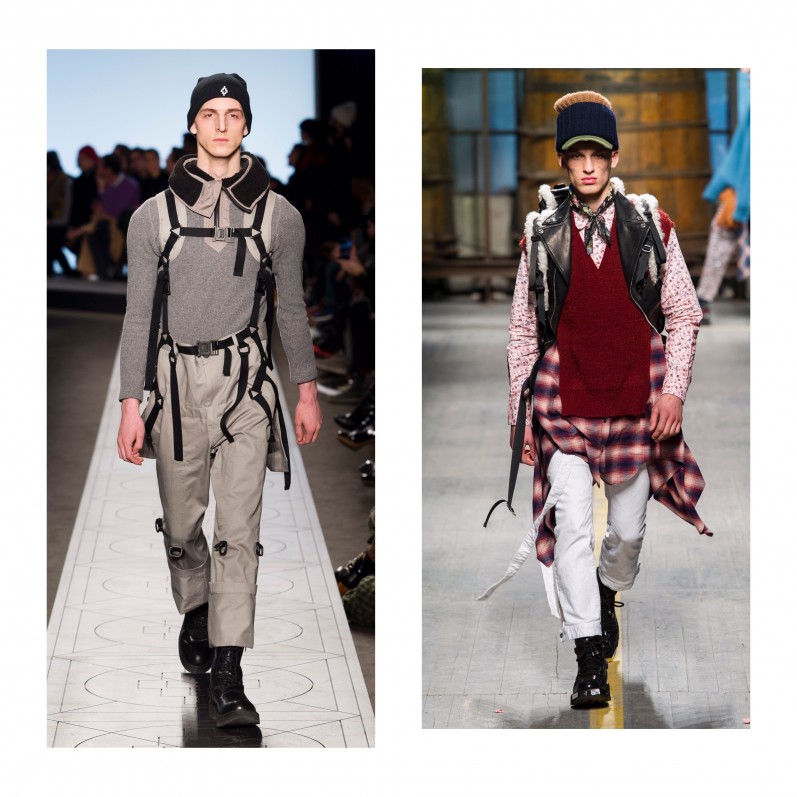 Photo: Marcelo Burlon County of Milano, DSquared2 / AW1718 Milan
Sporty straps flooded the Milan catwalks – the looks were less symbolic, more commercial. We spotted references to Craig Green's wrapped and tied creations and also the exaggerated proportions of Raf Simons. Tech fabrics lent a sporty, practical feel with the straps themselves clipped to the body at strategic points. We spotted extra long rucksack straps and tapes, inspired by ergonomic outerwear.
Urban East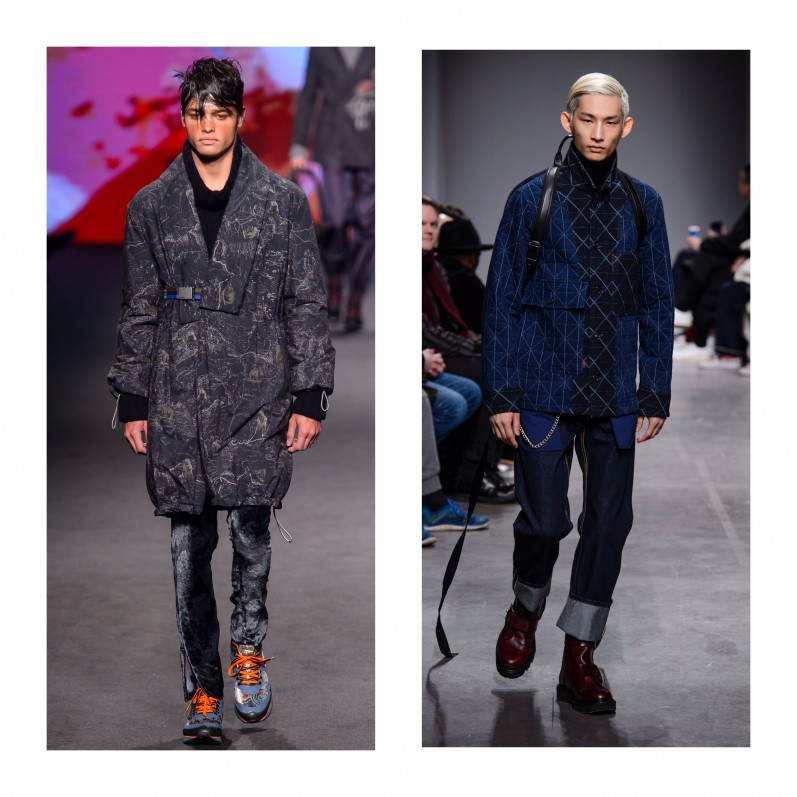 Photo: Etro, Ports 1961 / AW1718 Milan
Remaining an essential theme in Milan, Urban East (admired at Etro) is all about using the eastern styling reference to update streetwear looks. Think kimono necklines on shirting, quilted coats and long-line jackets. Muted colour palettes, along with cleaner fabric options, offer sophisticated cool. At Ports 1961, traditional Japanese sashiko was remixed with patched constructions and exploded scales on oversized outerwear.
Modernist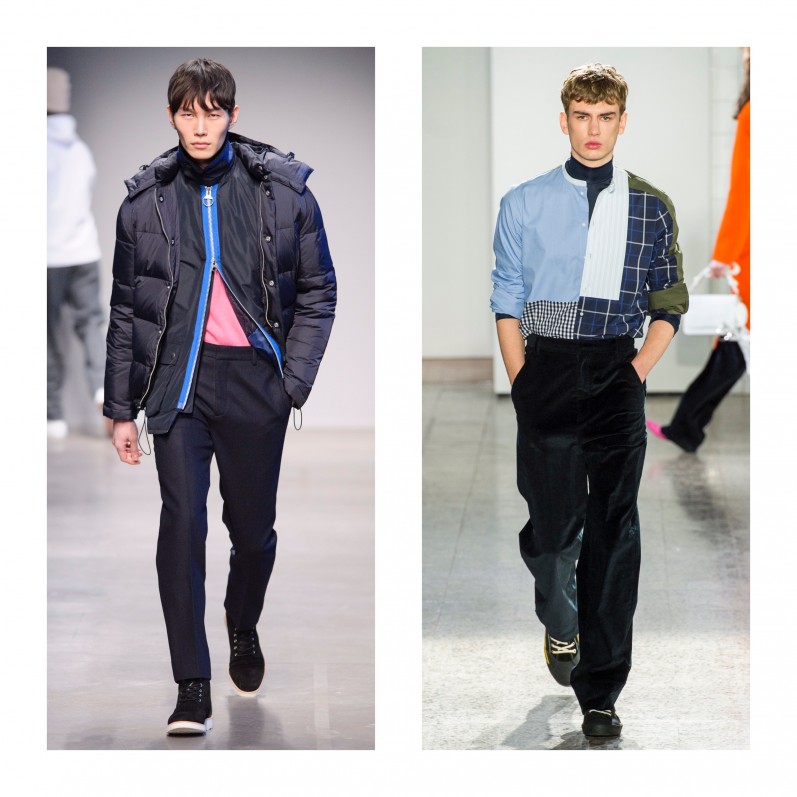 Photo: Wood Wood, Cedric Charlier / AW1718 Milan
There's an appetite for practical, diverse end-use with many collections traversing louche eveningwear and daywear. Involving less fitted looks, the contemporary viewpoint has been influenced by deconstructed tailoring and streetwear. You'll see the more technical influence of sportswear also referenced, conveyed by futuristic sheen fabrics and the use of plastic clip fasteners.
Patched pattern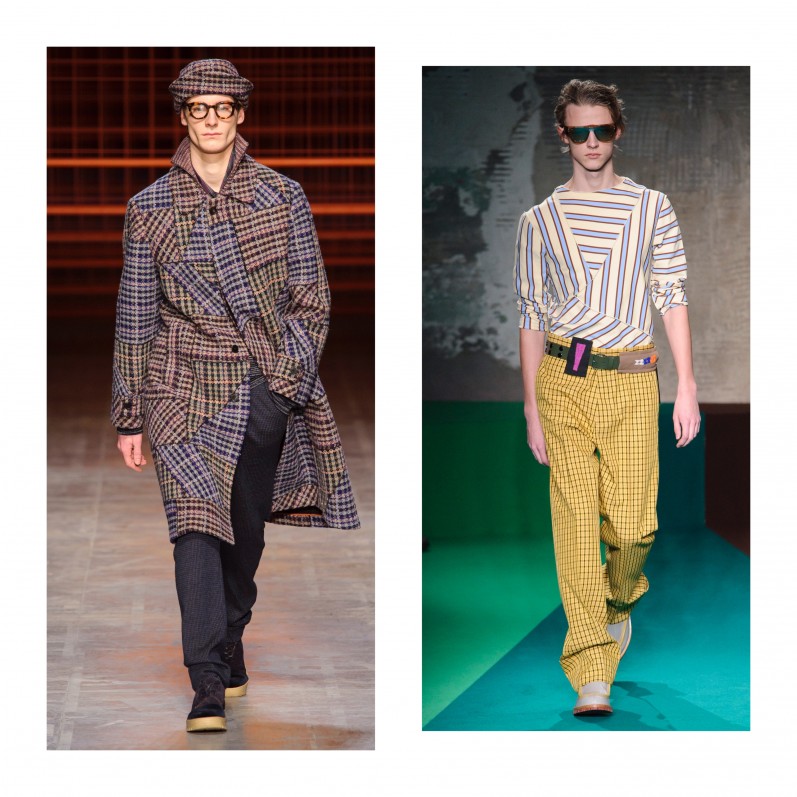 Photo: Missoni, Marni / AW1718 Milan
Also seen in London, outerwear and shirting receives a pieced-together pattern update, alongside colour blocking. At Missoni and Marni, an overall clean aesthetic was blurred by various scales of patched checks and spliced straps in varying colourways. Pair with micro-checked trousers for a smart take on the latest trend.
Modern military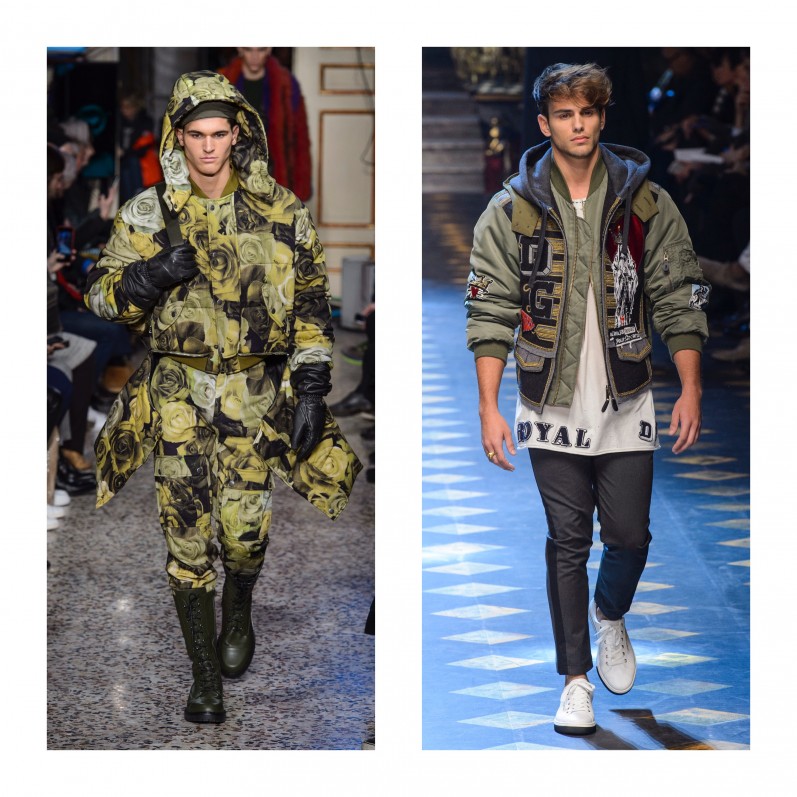 Photo: Moschino, Dolce & Gabbana / AW1718 Milan
A repeated transitional trend for autumn, military themes receive an urban update thanks to new streetwear. Sleeves are voluminous and silhouettes are upsized via boxy bodies. A dramatic look is given to pieces in the form of exaggerated design details such as statement fur linings, patches and pockets. Designers experiment with abstract camo prints and eye-catching tone-on-tone, in a contemporary direction.
Playful retro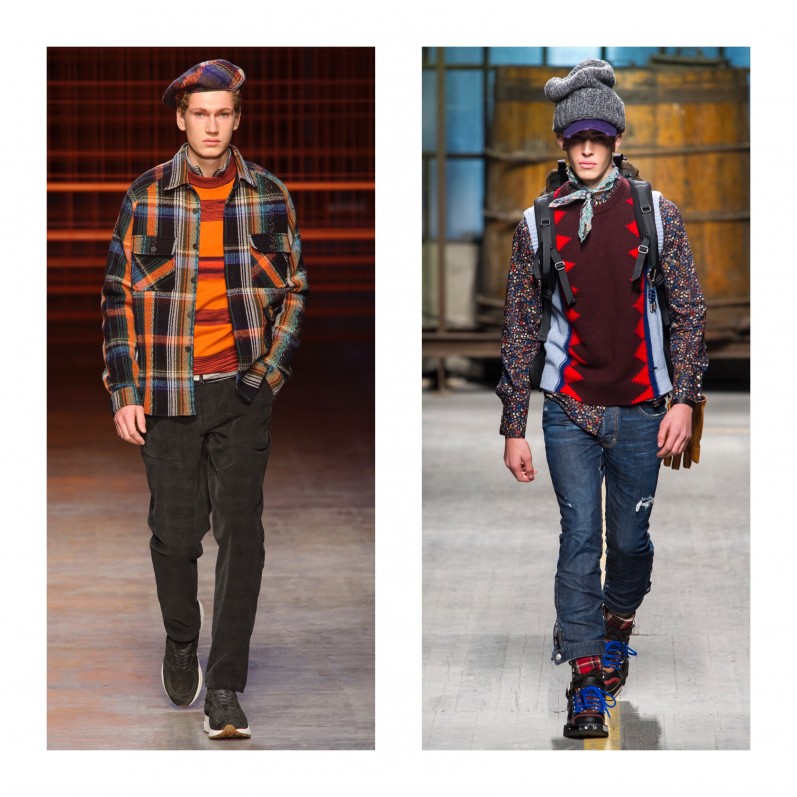 Photo: Missoni, DSquared2 / AW1718 Milan
Fun collections brought warm colours to the forefront to bring cheer to the colder new season. Hinting at movements from the mid-twentieth century, retro stories welcome pops of brights on characterful knits, which sing out from aged tones of cognac, camel and petrol. There's also texture play across wools, with hairy yarns key for vintage style tailoring. Re-coloured checks stand out against classic leather, shearling and soft suede.
Extreme sports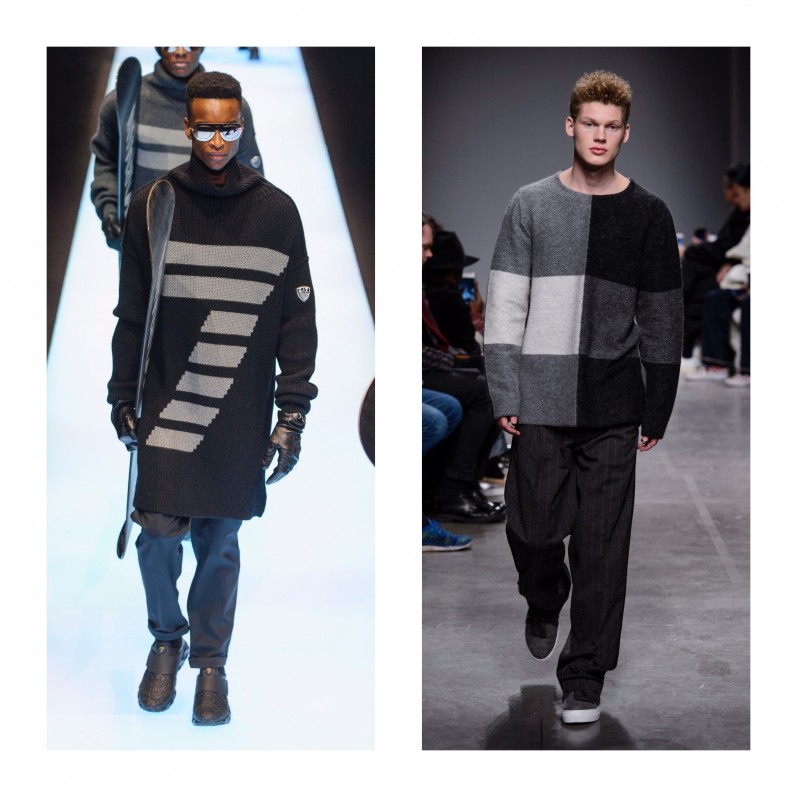 Photo: Emporio Armani, Ports 1961 / AW1718 Milan
Particularly at Emporio Armani, outdoor sports looks are presented in extreme proportions and chunky knits. Oversized roll necks, tunics and crew necks remain key, this time updated with scaled-up, bold intarsia patterns. Graphic jumpers with geometric designs (often in flat wools) use scarlet, orange and blue for dramatic contrast, or stick to minimalist monochrome.
Canary yellow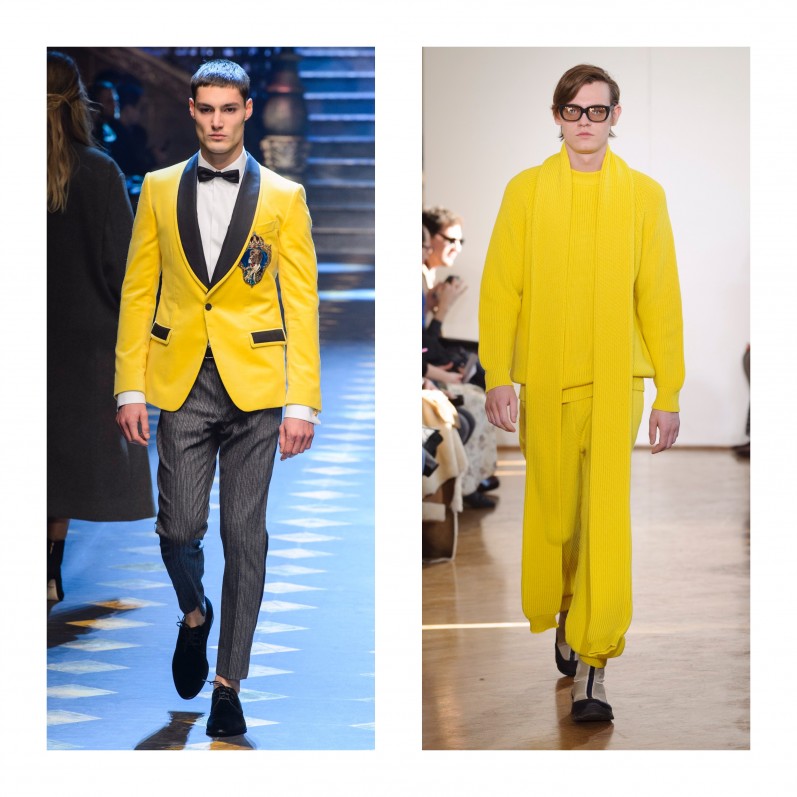 Photo: Dolce & Gabbana, Sunnei / AW1718 Milan
The colour story success coming out of the Milan shows was that of canary yellow (not to be confused with the workwear inspired hue prevalent on the London catwalks). Fendi darkens the shade for a jacket ignoring the usual striking tones associated with rainwear, whilst Neil Berrett and Sunnei adopt yellow for a statement bright on knitwear.
Time to get shopping, then…