New Season, New You
30 August 2017
by Isabelle Ohnemus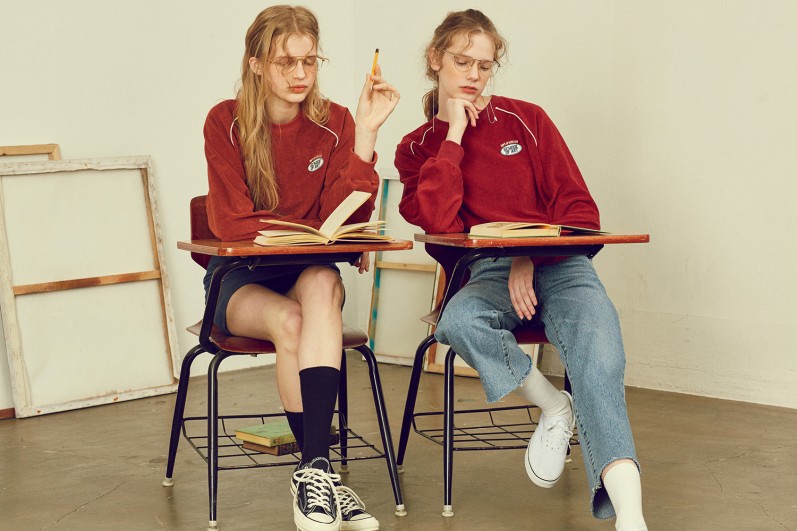 Photo:  Sculptor /  sculptorpage.com
If there's one thing you can look forward to as the temperature dips and you have to pack your bikinis away for another year, it's a brand new 'back to the office' wardrobe. Read on for top trends, key patterns and colours and some office essentials to get your hands on before everyone else does.
New season denim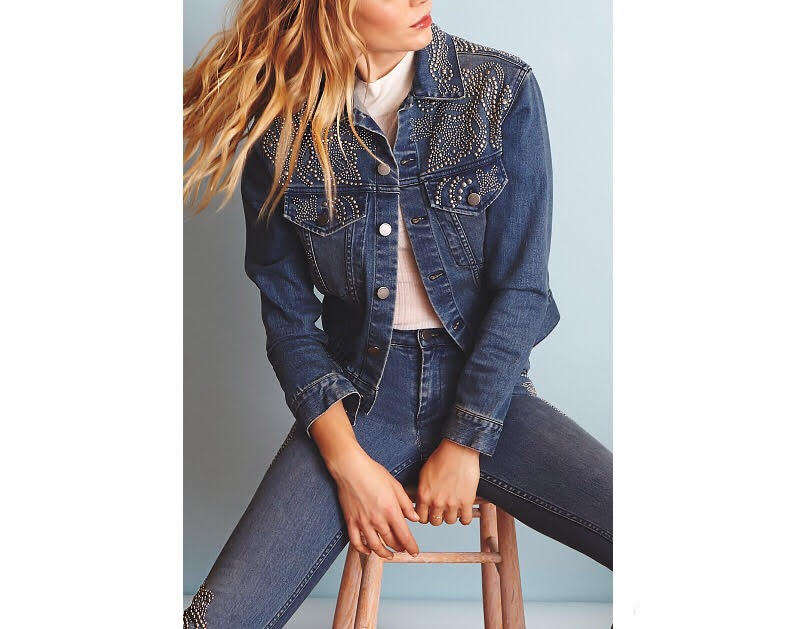 Photo:  Alice + Olivia/ Pre-Fall 2017/ New York
For AW18/19, denim takes a more decorative approach courtesy of embellishment and trims aplenty. There's the disco tassel, which clings onto summertime (think multicoloured pony hair-like strips and over-dyed threads) and high-impact metal hardware details, such as contoured studs or visible zippers. Don't miss sheer layers; tulle and organza panels join the trend for sheer elements, offering a delicate touch on tougher denim staples.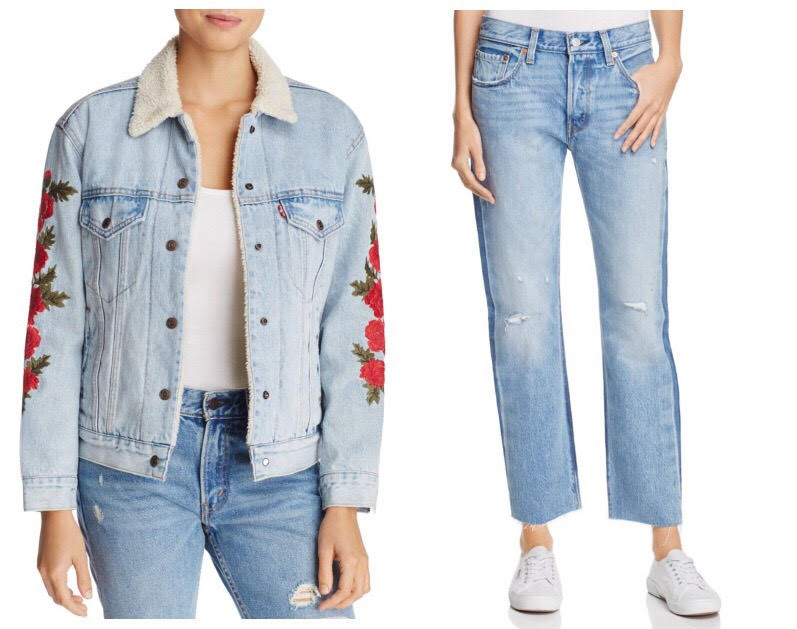 Shop On EyeFitU: Back to School in New York: Levi's
Key colours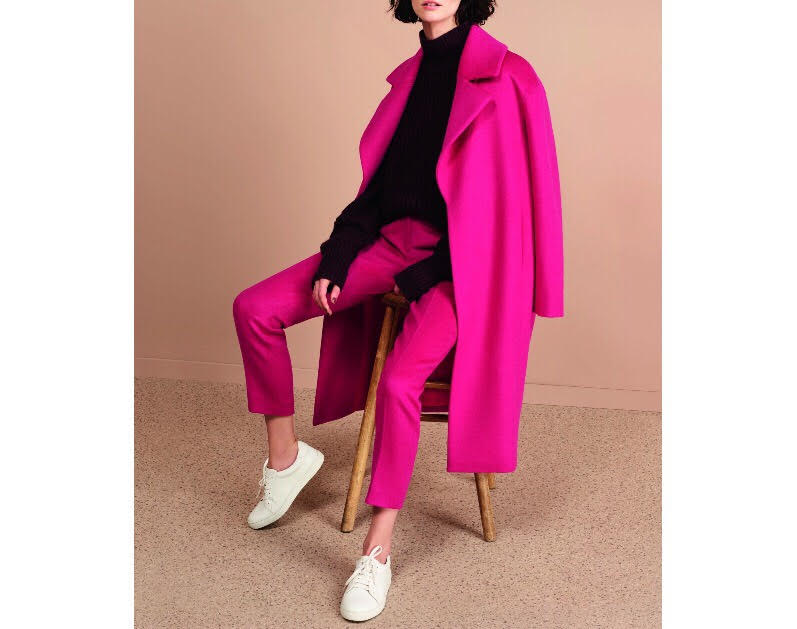 Photo: Hobbs /Autumn/Winter 2017 / hobbs.com
Keen to know what colour to return to school or the office in? Try pink! Both warm pink and fuchsia are making waves. The latter is in line with 1980s looks as well as the rise of Minimal Maximalism. Bright magenta and fuchsia gains traction across dresses, knitwear and accessories and, more daringly, on outerwear. Choose as an accent for a more accessible look, lifting classic colours. Alternatively, warm, baked hues of pink lend a softer appeal, flattering on most skin tones. Try lustrous silk or plush velvet and consider contrast combinations or tonal styling.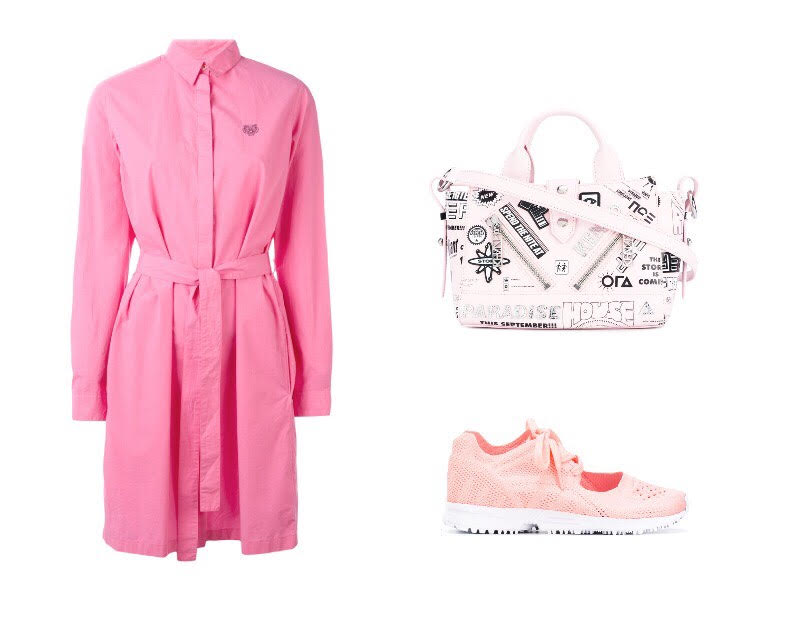 Shop On EyeFitU: Back To School in London: Kenzo Adidas Originals
Never far from our core colour palette, concrete grey continues to provide sophistication. Acting as a safe volume option, it also looks premium used across luxe lounge looks or minimalist tailoring. Do it head-to-toe for the most fashion points. This season, velvet suits in cool grey add newness and it continues as the go-to for outerwear too.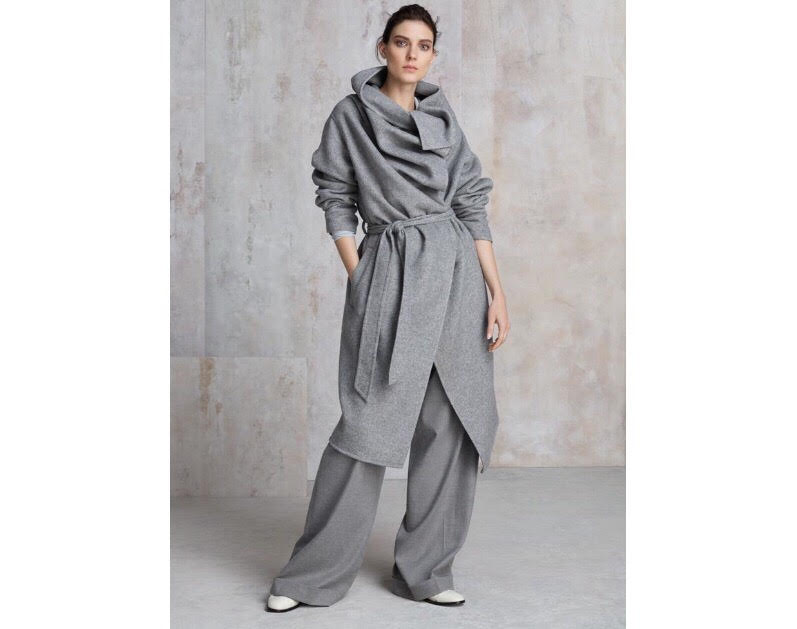 Photo: John Lewis/ Autumn/Winter 2017
Other colours we're loving – since AW16 in fact – are eye-catching acid shades. Experiment with chartreuse, bubblegum pink, bright baby blue and punchy lilac. Keep it new by combining them in a fashion-led aesthetic. Artificial tones are most modern, as the colour trend strays away from the retro-tinted and sugar-coated shades of previous seasons.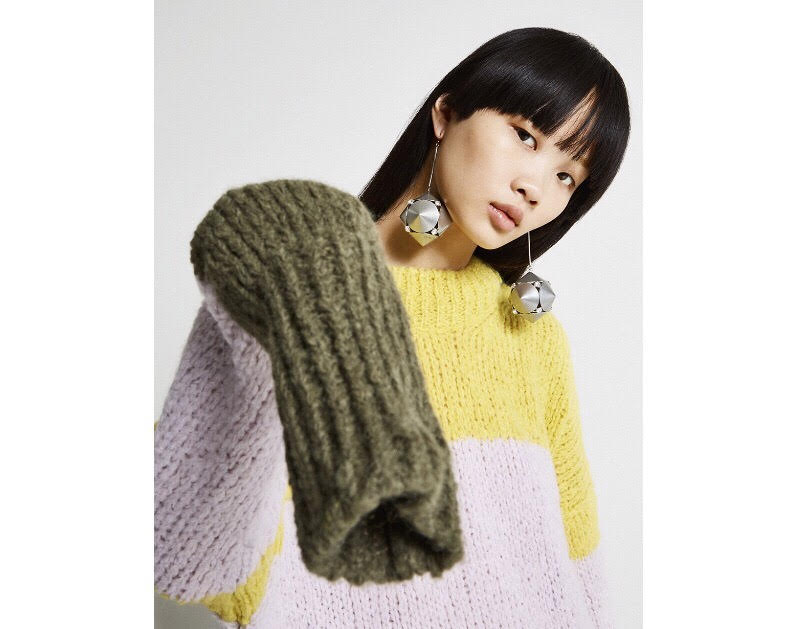 Photo: Bimba Y Lola/ Autumn/Winter 2017/ bimbaylola.com
Key patterns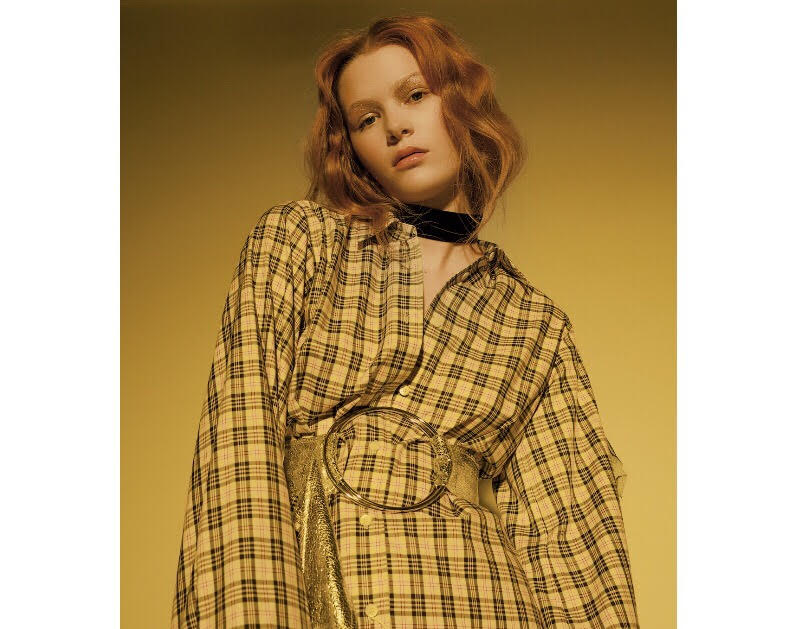 Photo: Teeth / teethmag.net
If block colour isn't calling your name, you'll be happy to welcome original artwork patterns into your upcoming autumn outfits. Plaids mix a 1990s feel with sartorial references (wear as a classic shirt or tied around the waist). Choose grungier prints as an unexpected finish on feminine silhouettes such as blouses and dresses. For a youthful touch, chequerboard prints are overhauled in pinks with girly heart motifs. Lastly, in graphics, typography turns to gothic or sci-fi references.
Office essentials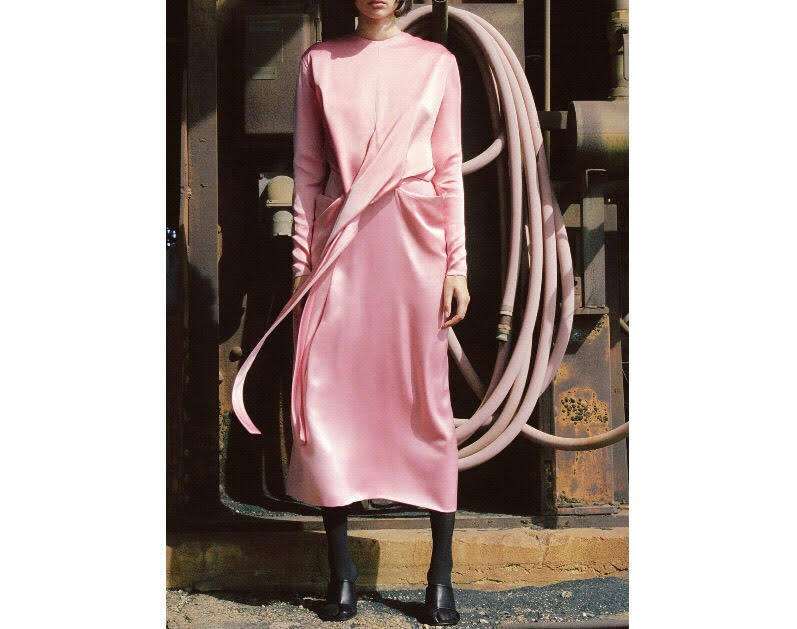 Photo:  Khaite/ Pre-Summer 2018/ New York
Next season, you need a trouser suit and a wrap dress. Fact. Wrap dresses are forever ladylike and define the female form with renewed emphasis on the waist. Elegant trouser suits come with floor-sweeping slim trousers and now add a side slit to detract from the masculine undertone.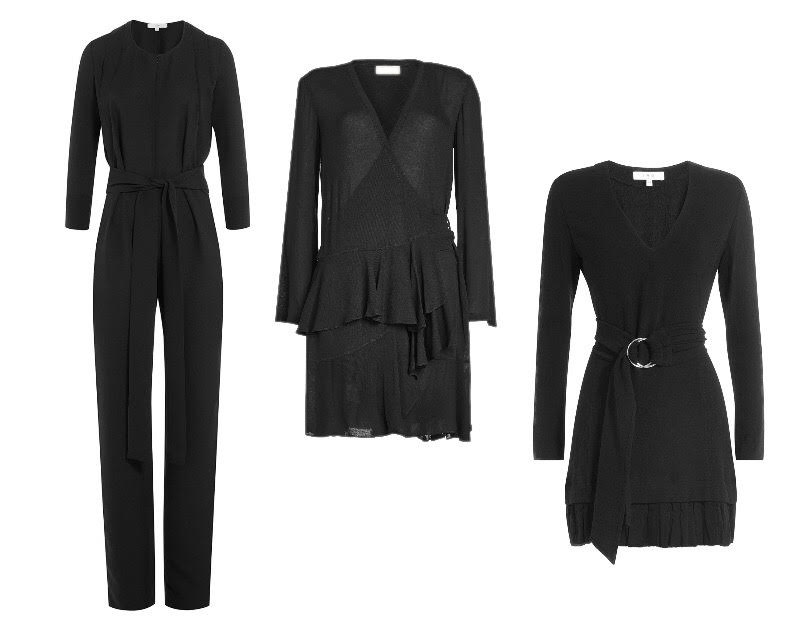 Shop On EyeFitU: Back To Office in London: IRO
New season Accessories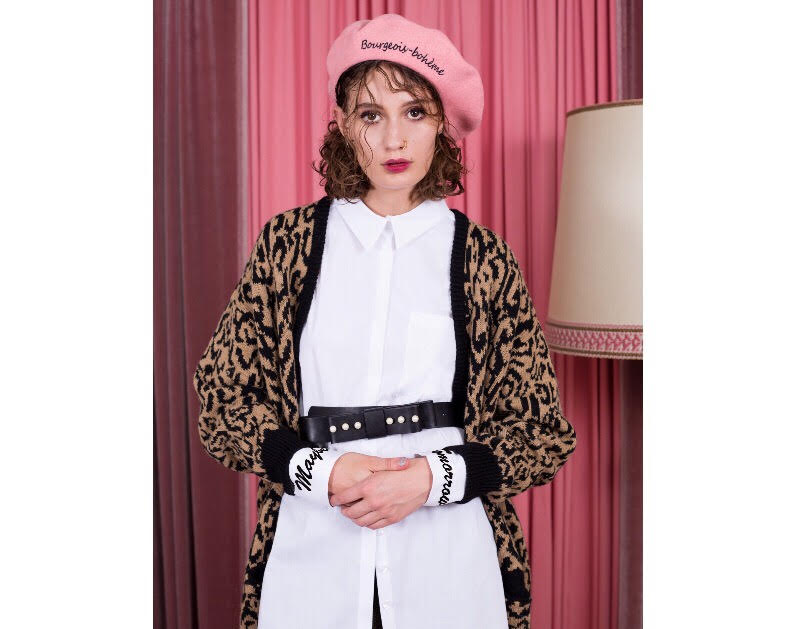 Photo:  Dixie/ Autumn/Winter 2017/ dixie.it
Channel the studious nature of The Thinker trend in a beret. Preppy and formal, we confirm it as a transseasonal must-have. Leather emerges as an edgier update, hailing from Berlin, whilst classic felts drive the hat trend. Black and grey are safer choices but you can also branch out into bold colour pops.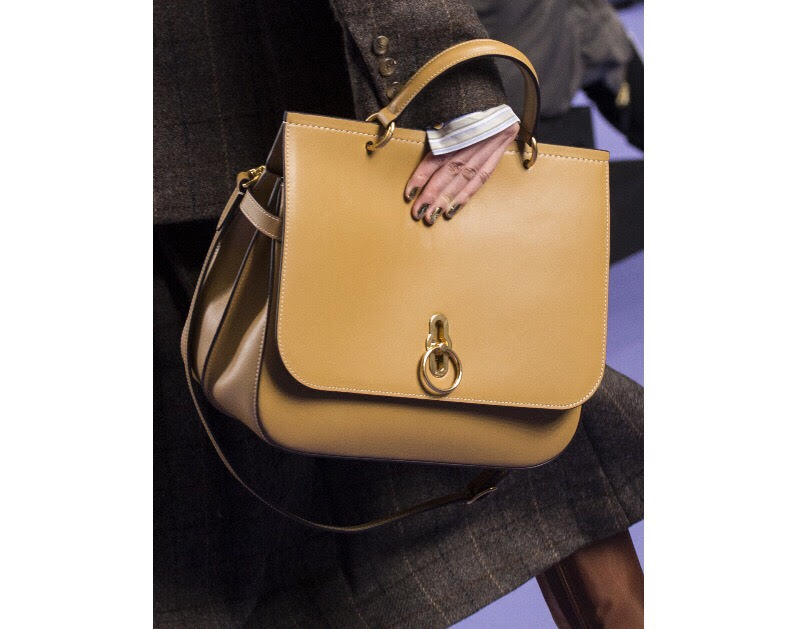 Photo:  Mulberry/ Autumn/Winter 2017/ London
If you're looking for a new handbag, the oversized top-handle bag has been highlighted as the one to watch. Carry your work essentials as the bag takes on larger proportions. Semi-matte, minimalist leathers on clean silhouettes work alongside styles that feature hardware.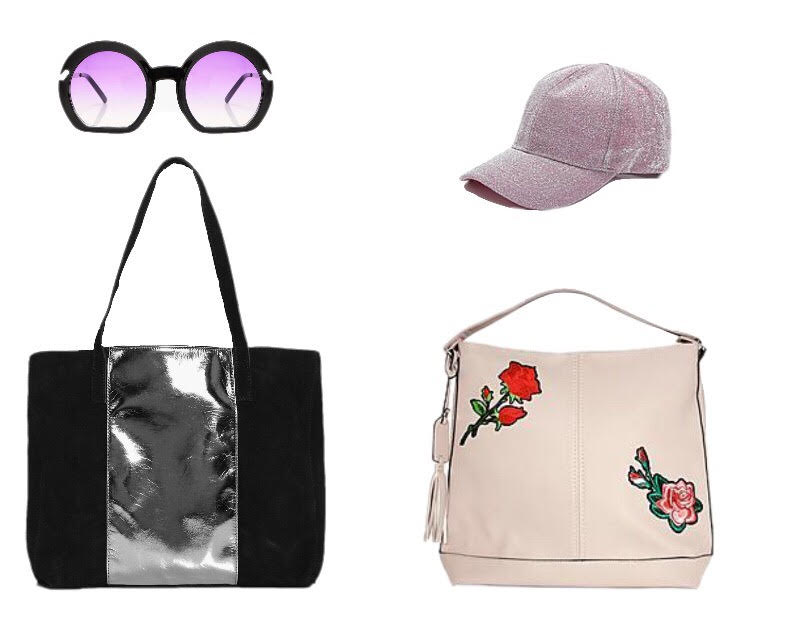 Shop On EyeFitU: Back To School in Berlin: Boohoo