Snap Happy and Social
28 June 2016
by Isabelle Ohnemus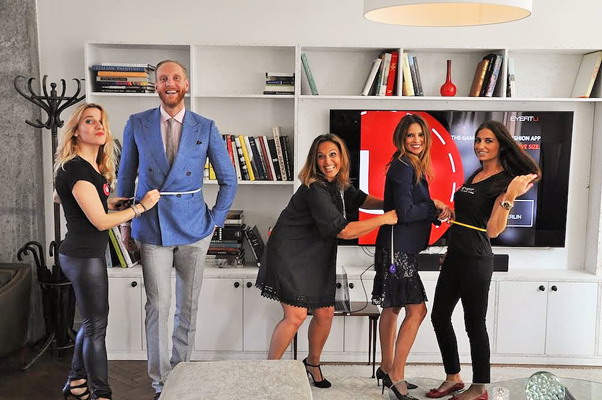 We're a social bunch at EyeFitU and we don't think it should be just us having all the fun. We have fun with fashion daily and keep our fingers on the pulse and ears to the ground – no hot new trend or newsworthy red carpet look slips past us. Plus, we love a good party. Just last week, we hosted the most fashionable cocktail party in town. The style elite joined us at Berlin's Soho House for an evening event of fun, frolics and, of course, fashion.
So we wouldn't want you to miss out! We've recently launched our Snapchat channel and we just can't stop snapping. Did you know there are 10 million daily active users in the UK alone? So come and join the club – add us as a friend on your app with the username eyefitu. Then watch out for up close and personal snaps of the season's key pieces we love and the industry events we're off to. You'll have the VIP front row and backstage access you deserve (which means you'll know all the gossip, before everyone else does). After almost 5 years, millenials can't imagine a time without Snapchat; the app now boasts 10 billion daily video views so we're proud to be a part of that figure with our fashion updates!
Once you're loving our snaps, don't stop there. We're one of the first to use Periscope too. Just like EyeFitU, Periscope is a new app (just over 1 year old) and it's got everyone obsessed. Live video content lets you discover the right here, right now. It takes you to some exciting new place and shows you around! In fact, the inspiring app claims there's 40 years per day of videos watched on Periscope. So follow us with the username eyefitu. It couldn't be easier. Then, you'll soon be off to fashion parties and watching the catwalk shows… all from the comfort of your own home or whilst you're on the move. As if that wasn't enough, we're giving you a guided tour of the summer sales and the best items to invest in sharpish. Raining outside? Stay inside and give EyeFitU a tap – then you can snap up the clothes you were just admiring.
If there's a stylish celeb in sight, we'll be sure to capture all the action on Snapchat and Periscope too so don't leave it too late.
You'll also find us on Instagram under the username eyefituofficial . We've adored this app since its launch almost 6 years ago and join well over 300 million active users accessing the site per month. Stay tuned for our favourite fashion quotes you'll want to regram right away, trending pieces and style updates, industry news as it drops plus sale announcements you can't risk missing out on. Grab your phone and let's go!
Followed us already? We recommend a shopping spree next. Why not when you can shop style in your size and browse everything all in one place? Don't forget to send a cheeky snap or cute video once your gorgeous new items arrive.
Don't be shy! Get social with us.