Photo:  The Modist / themodist.com
Handbag happiness!
Get your arm candy in check with our round up of the hottest bags to invest in for this season and beyond. Whether it's an addition to your holiday wardrobe or the latest It bag to covet, here are the handbags you need now.
Bags for the beach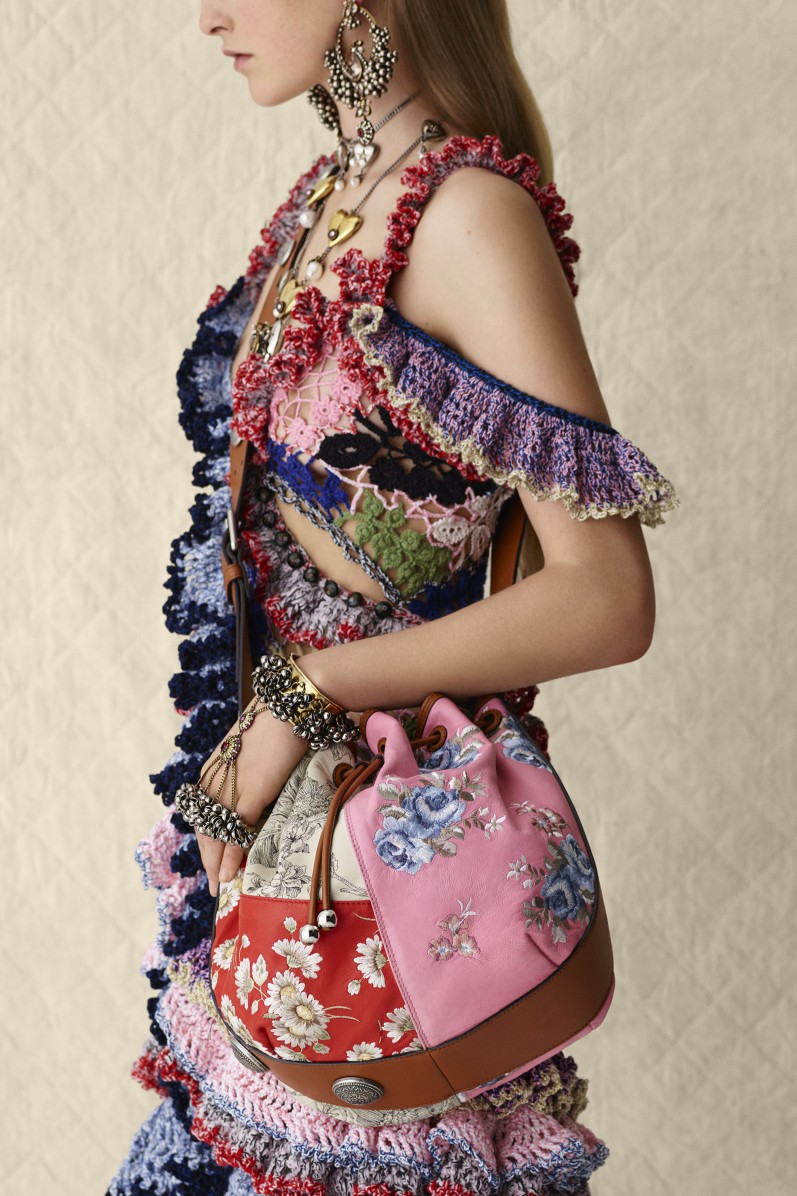 Photo:  Alexander McQueen/ SS17
This summer, take inspiration from amplified levels of. Goodbye polite pastels. Along with colour, silhouettes and embellishment become bigger and bolder too. Fresh for this year, try the embellished pouch. Your best friend for the festivals, this key item is uptrending the zip-top pouch. Check out Sonia Rykiel or Matches Fashion for occasion offerings that up the ante courtesy of statement beading or 3D floral embellishment. Divine!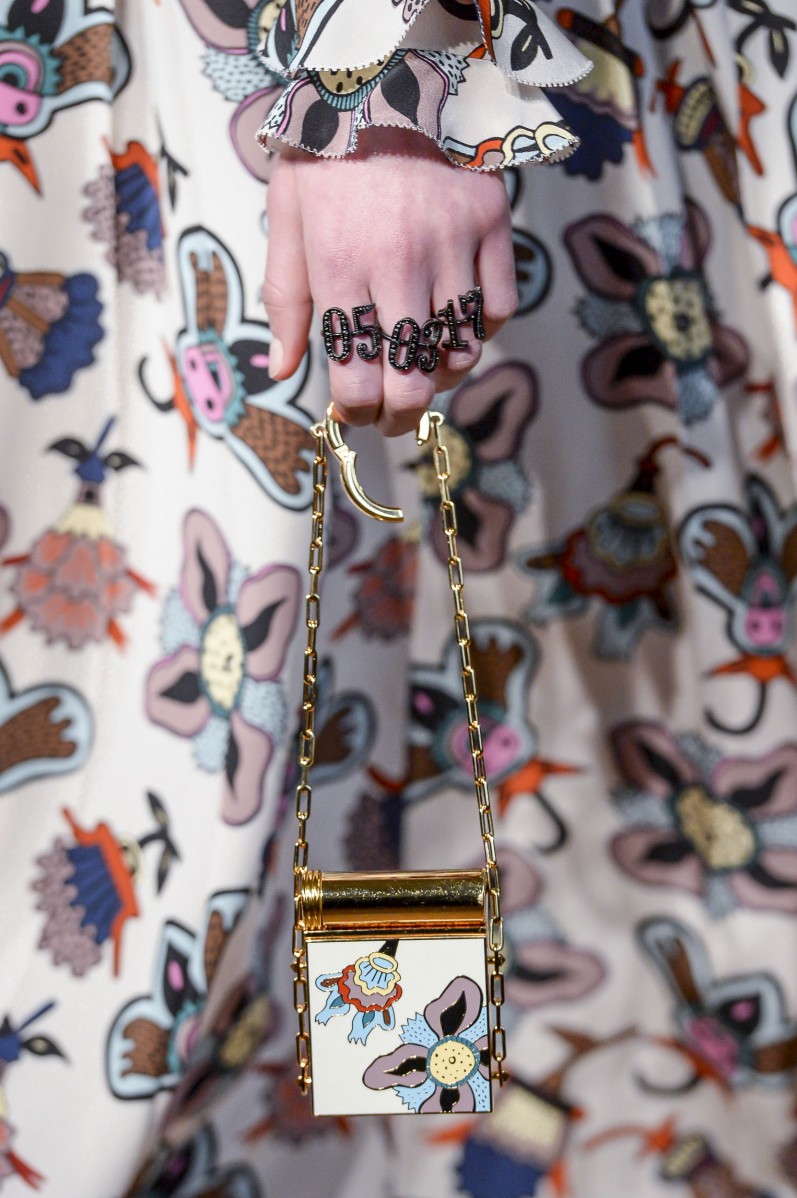 Photo:  Valentino/ AW17
A second confirmed must-have for SS17/18 is the chain strap minaudiére. The addition of a metal strap is practical and versatile yet simultaneously edgy. At Valentino and Tory Burch, micro proportions remain in the spotlight. Choose abstract forms inspired by flora and fauna for a standout accessory look.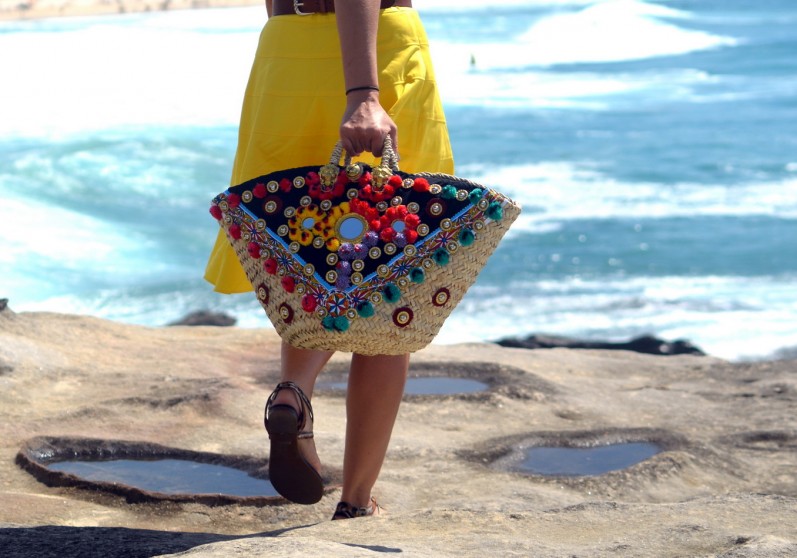 Photo:  Romantique & Rebel
Fashion tastemakers are snapping up Sicilian baskets this summer. Wear yours with colourful pompoms, fringed tassels, sequins and mirror embroidery adorning the simple east-west natural woven style. There's no such thing as over-embellishment with the basket bag.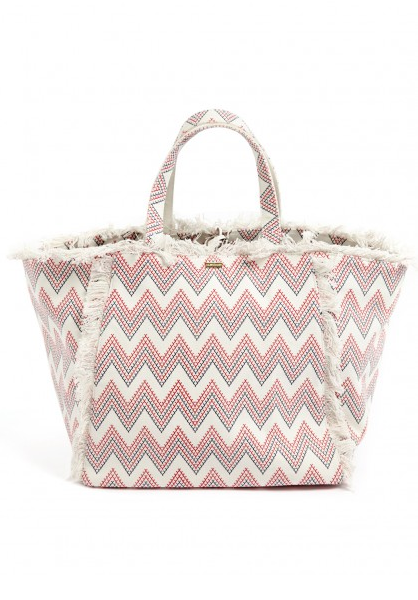 Photo:  Melissa Odabash /odabash.com
Folk geometric is another multicoloured trend to keep your eye on before your next vacation. Intricate geometrics, tasseled patterns plus chevron stripes adorn a range of bag shapes. Enliven monochrome patterns with your favourite accent tone, complemented by wrapped handles and frayed seams. (Works best with a golden tan!)
New It bags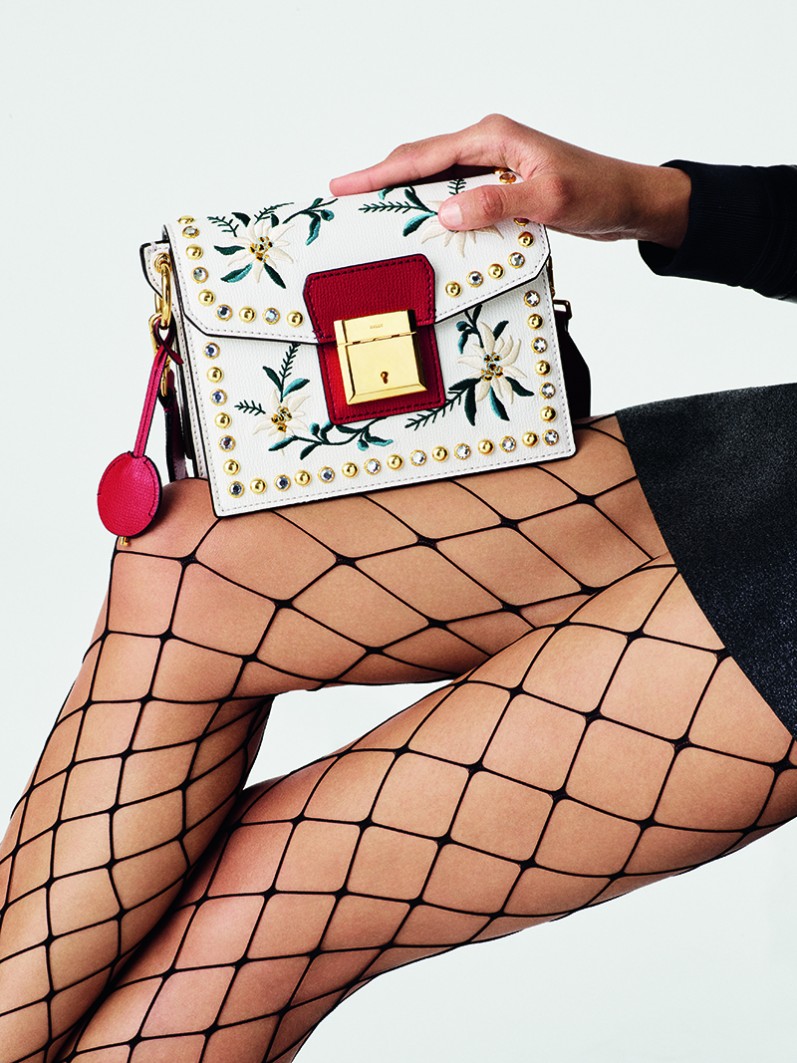 Photo:  Bally / Pre-Summer 2017
Make like Marni and Mulberry with an urban edge chain bag. We're all about multiple chain straps, mixed chains and chunkier weights to toughen up your look. Flattened curb or cable chain styles are a hit. Move over ladylike options, refreshed statement decorative chains are coming through.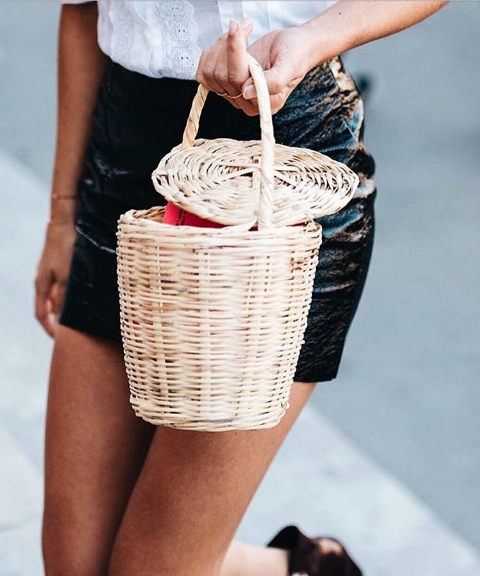 Photo: Blooming Dreamer / bloomingdreamer.co.uk
New trend alert! Enter the Birkin Basket Bag. Do you recall the traditional top handle Praia basket bag favoured by Jane Birkin in the 1970s? Its revival is here and the new look handbag is a key item to watch for this summer onwards. Look out for artisan brands' version of the indie icon bag to stand out from the rest.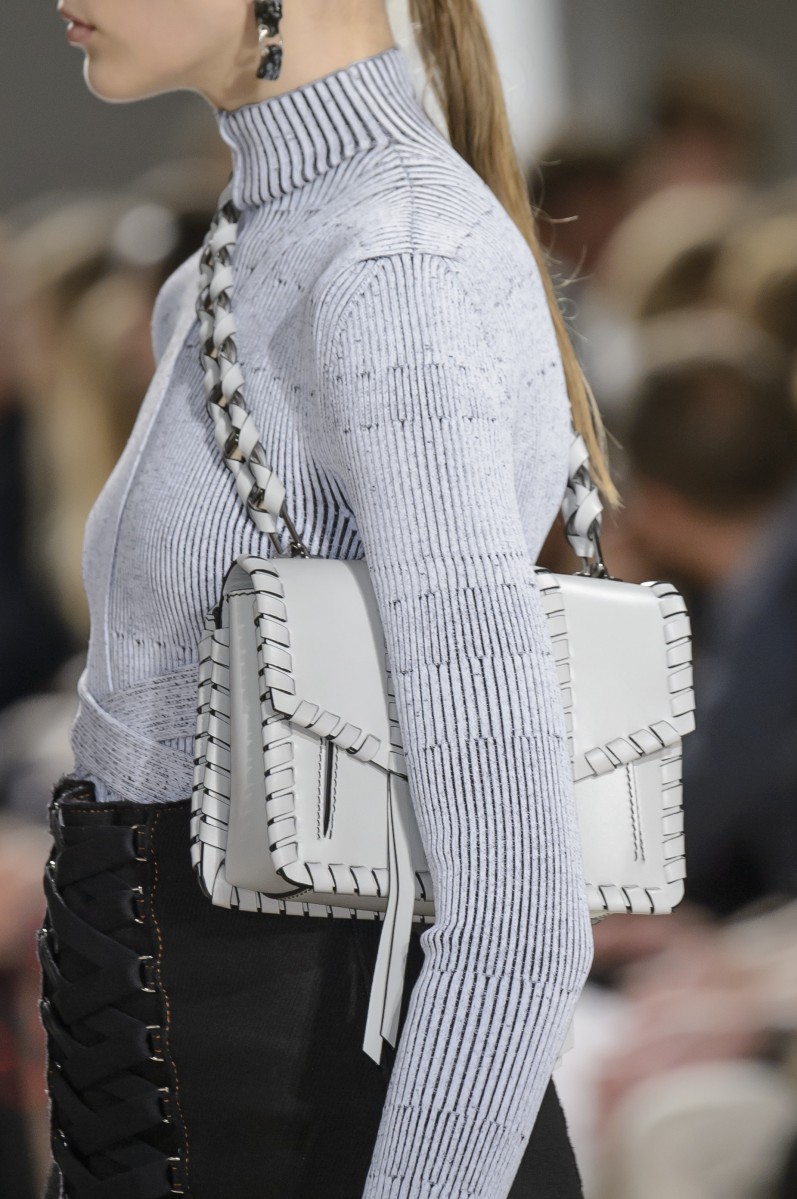 Photo:  Proenza Schouler/ AW16/ New York
Choose an It bag with subtlety when you pick out a whipstitch design. As seen at Proenza Schouler and Roberto Cavalli, the humble leather whipstitch detail adds an artisanal aesthetic to your everyday outfits. Stay in tune to the season with woven cords in vibrant colour pops or varying scales of leather thongs. Experiment with edge trimming – the season's new focus – that adds textural depth if you favour a single colour style.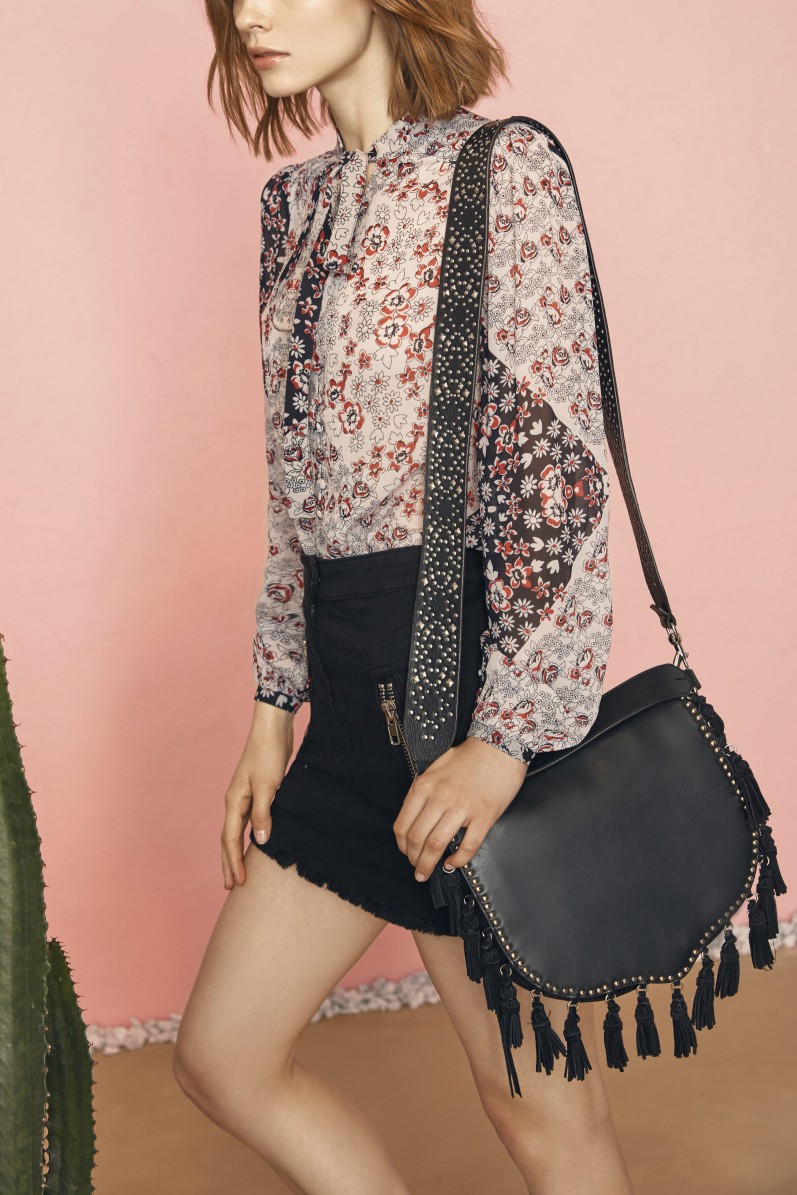 Photo:  Rebecca Minkoff/ Pre-Summer 2017/ New York
Don't miss the saddlebag either. Winning in the across-body category this year, the saddlebag transforms from the minimalist piece that prevailed in recent seasons to an embellished masterpiece for the summer. Admire pieces at Altuzarra and 3.1 Phillip Lim that rework the classic with patchwork, tassels and contrast whipstitching. These handbags lend themselves perfectly to the latest trend for folkloric and nomadic touches.
Street style star bags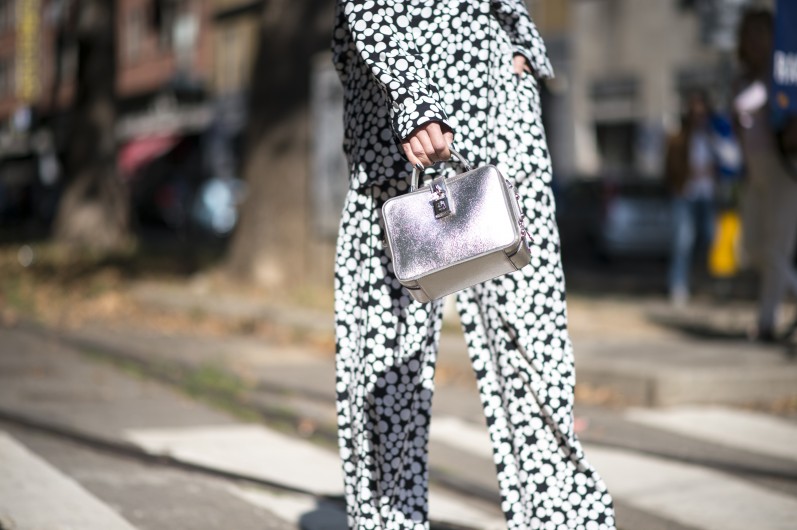 Photo:  Fashion Week Streets / Milan
Moving onto the street style stars of handbag world and the mini box is making waves. Following an appearance on the Gucci catwalk, we've spotted the growing importance of the mini bag in Paris and Milan. Look to diminutive proportions to update your look. Smaller scale bags are spotted in boxy profiles with skinny shoulder strap updates and slightly rounded corners to move them into SS18.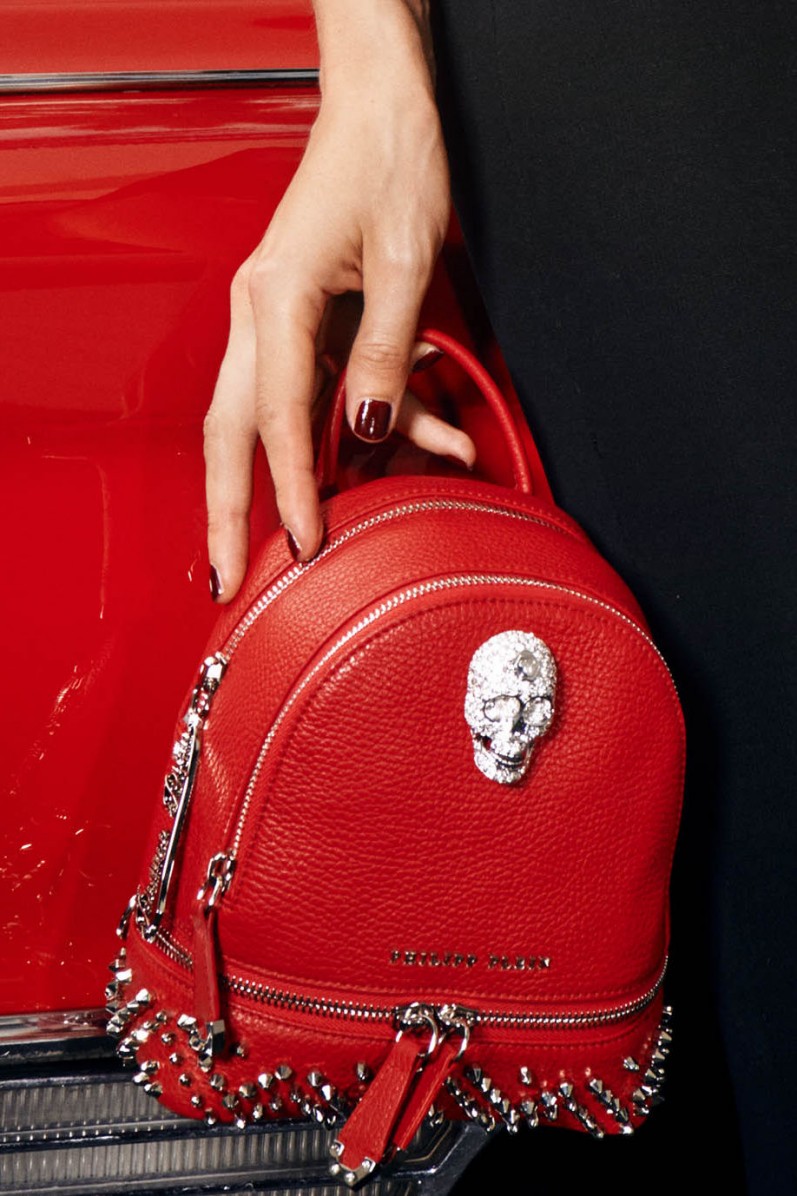 Photo:  Philipp Plein/ Pre-Summer 2017/ Milan
Keeping things tiny, the mini backpack is another handbag style rocking the streets. We've clocked the piece at all major fashion weeks, following from their success at Versace and Fendi. The mini backpack direction is a youthful trend that will transcend the seasons. More decorative than functional, invest in options that are shrunken and structured. Backpacks with printed or textured materials, incorporating statement hardware, are our hot pick.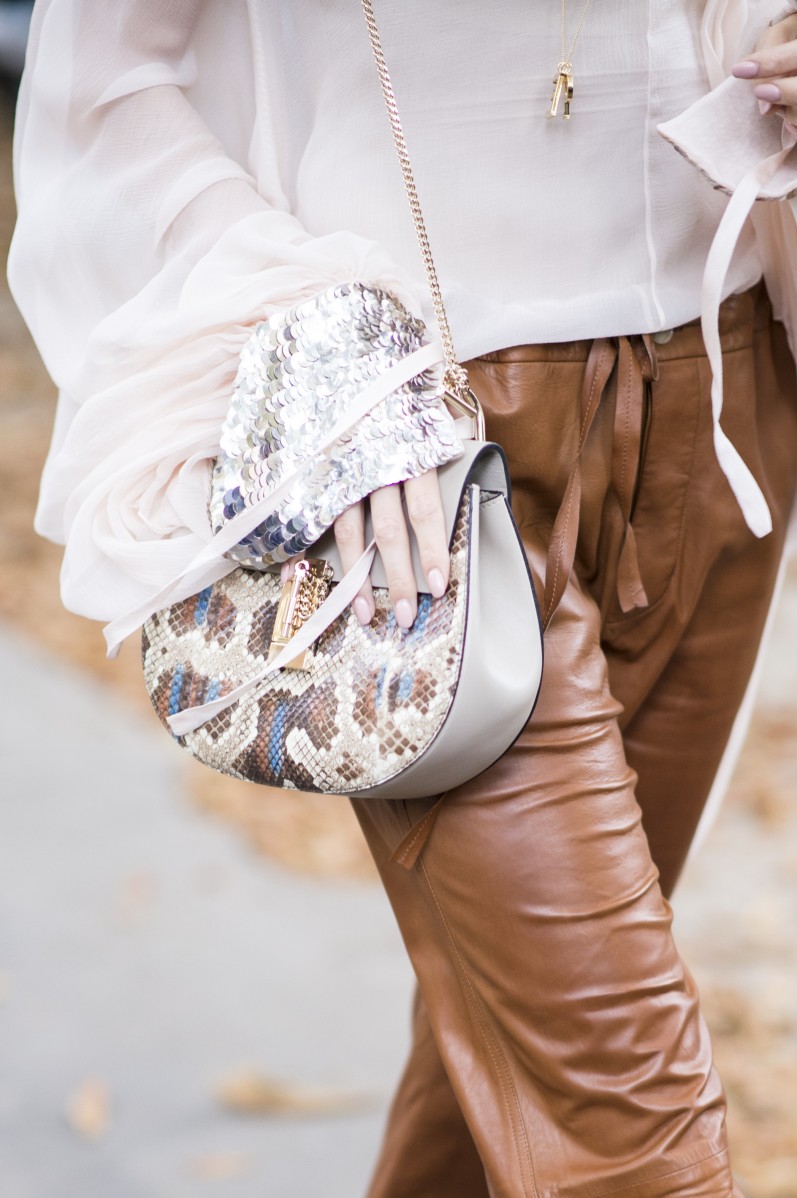 Photo:  Fashion Week Streets/ Paris
Going out with a bang on our handbag hits list, say hello to the coloured snake bag. First seen at Burberry and spotted in London, Paris and Stockholm, faux snakeskin is summer's prominent exotic skin. Choose sophisticated yet bold single coloured statements or be daring with psychedelic colour blocked compositions. For a everyday bag, brilliant blue and aqueous green are a versatile choice whereas deeper emerald hues or brighter amethyst are more directional options.
See now, buy now.