Photo: 424 on Fairfax, Ader Error/shop.fourtwofouronfairfax.com/ en.adererror.com
There's no such thing as an unhealthy amount of denim in your wardrobe. Top up your collection with our edit of the best SS18 updates out there.
Top trends
Denim moves into an active market with streetwear and athleisure colliding to bring a new urban take on your old favorites. Think 1990s skater fit jeans with 1980s retro sports influences; mix with vintage track jackets or vests. Try out a youthful look with side stripes on jeans – an obvious but oh-so-cool nod to sportswear.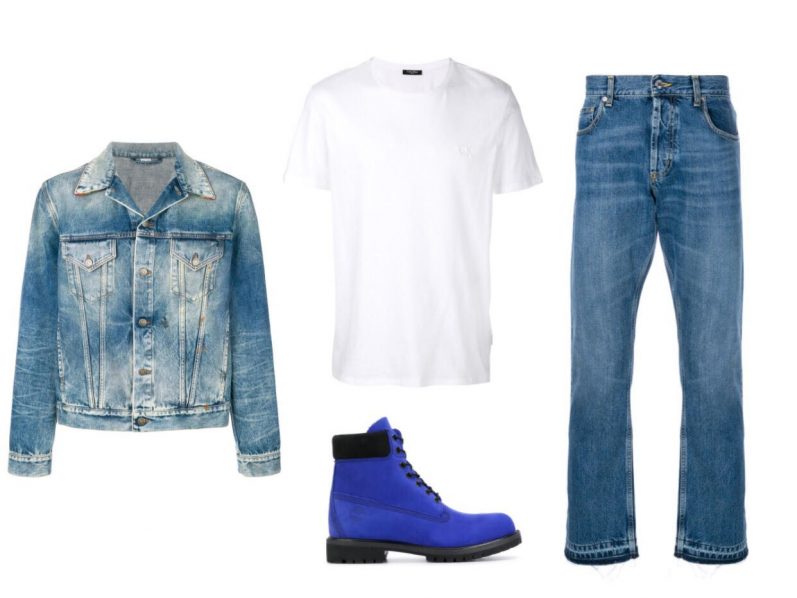 Shop On EyeFitU: Modern Workwear Denim (Berlin): Alexander McQueen, Gucci, Calvin Klein, Timberland
Modern workwear gets a denim takeover too. Carpenter pants, workwear shirts and denim jackets are refreshed in essential true-blue denim. Focus on a simple utility vibe with coordinated denim looks as seen on the SS18 catwalks. It's perennial workwear style you won't want to take off.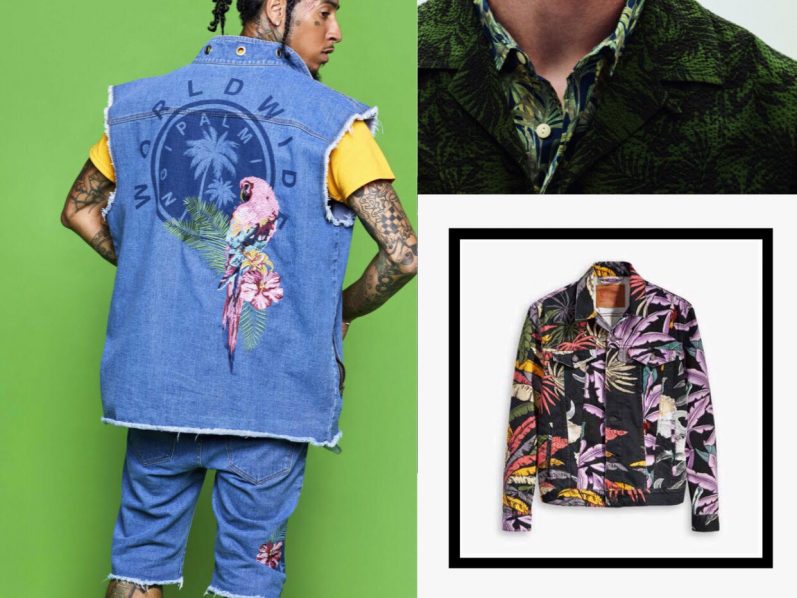 Photo: BoohooMAN, House of Fraser, Levi`s Red Tab/ SS18
Don't miss the Honolulu holiday denim trend. Key for the new season, the resort look is updated with oversized sleeveless jackets, Bermuda shorts, classic printed truckers and 1950s spread-collar shirts. Decorate the backs of darker denim jackets with retro logo placements and 1980s inspired tropical motifs for strong beach vibes. The tropical reimagining is actually more wearable than you think.
Key pieces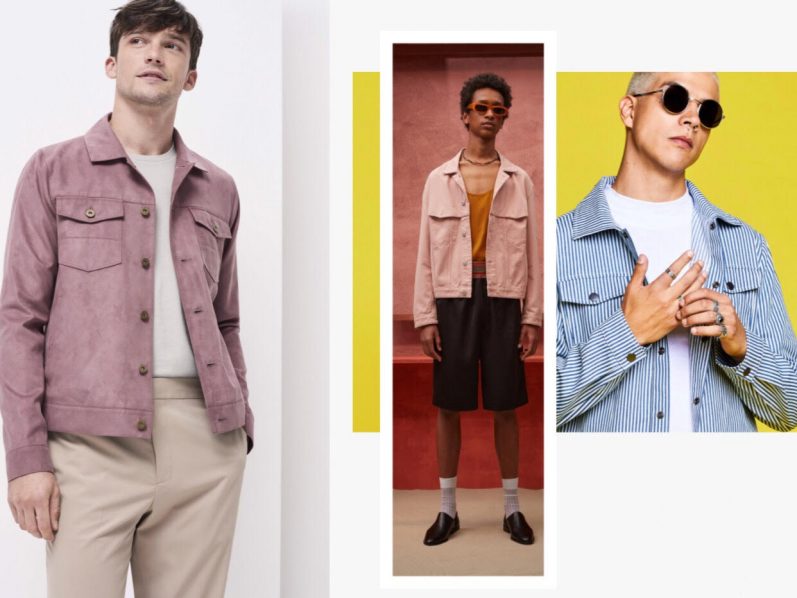 Photo: Burton Menswear London, CMMN SWDN, BoohooMAN/ SS18
The jeans you need now are the slim-straight pair. A clean surface is the ideal backdrop whether you're going for sporty, preppy or grunge looks. Minimal abrasion on classic washes from stonewashed to bleach effects taps into modern Americana style.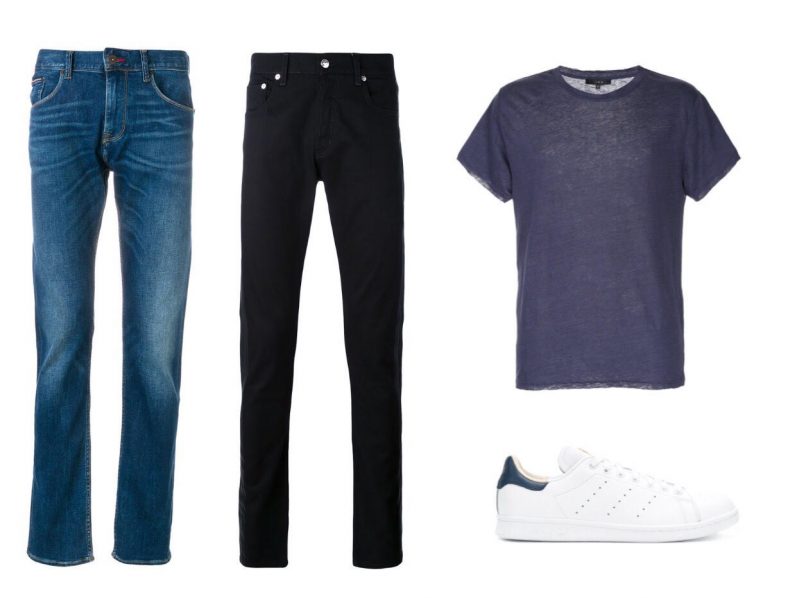 Shop On EyeFitU: Slim Straight Jeans Look (London): Alexander McQueen, Tommy Hilfiger, Iro, Adidas
As for shorts, a cleaner surface is also preferred in a slightly boxier silhouette. Subtle A-line shapes in stonewash or rinsed finishes are perfect for directional dressers. Elsewhere, tube-short styles get a refresh via contrast stitching, and large-scale front pockets offer a modern utility aesthetic.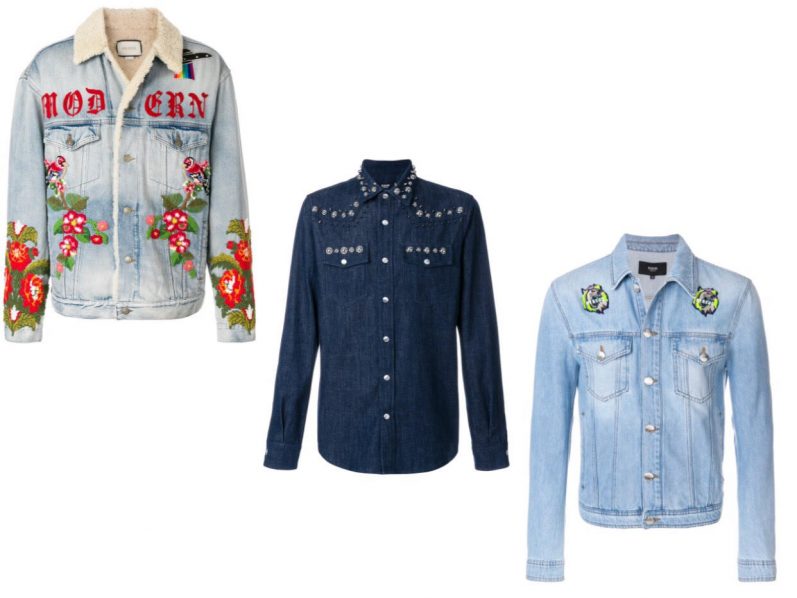 Shop On EyeFitU: Denim Game (New York): Versus Versace, Gucci
Don't stop shopping until you've picked up a summer trucker jacket. The classic item is given a new lease of life in alternative fabrics and sunny shades of pastel, hyper-bold color, compact stripes, or clean white. Eliminate front seams and excess trims to keep this look sharp.
Styling tricks
Team your SS18 denim with printed shirts or edgy graphic tees for wear forever appeal.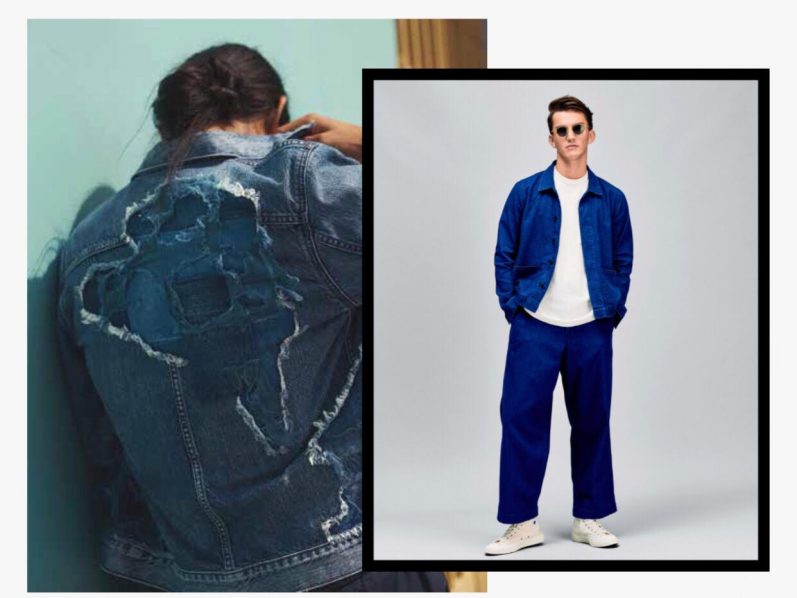 Photo: Levi`s Made & Crafted, Kings of Indigo / SS18
It's all about a statement wash and finish this season. Invest in bleached pieces and work that hi-lo contrast for a dramatic festival look. Pair simple vests with standout color blocked denim and bright sneakers. What's more, tattered and mended repairs, popular on Levi's, have never looked better – just add sunglasses.
In our opinion, every day should be a denim day.