Take first place with SS18 Activewear
1 February 2018
by Isabelle Ohnemus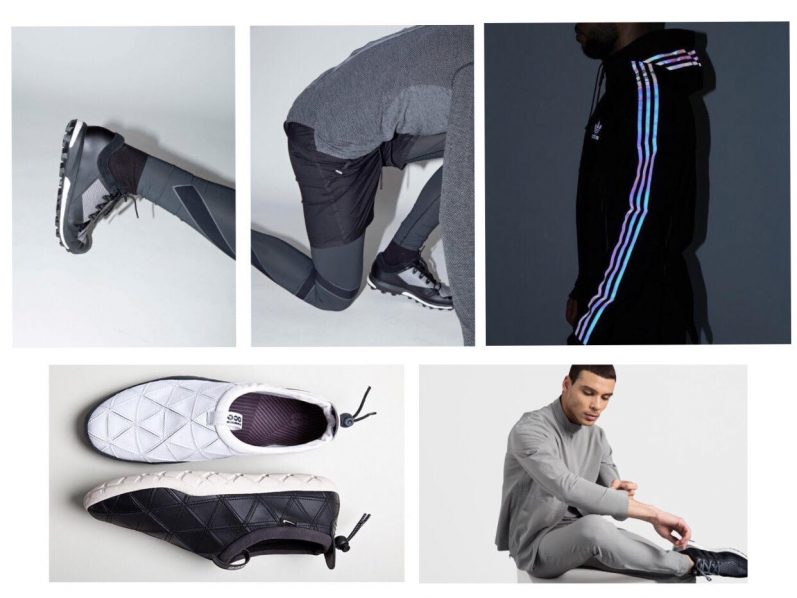 You may have started January with a lot of #fitnessgoals but chances are, your good intentions are starting to fade away. Find new inspiration and feel-good styles with our SS18 activewear refresh.
The trends
The 'fitcation' continues with Super-Natural Performance themes across football and training apparel. Forget traditional team colors, this season go for luxury metallics or tropical prints. Feather and palm motifs elevate the classic tracksuit and football shirt for all-day active dressing.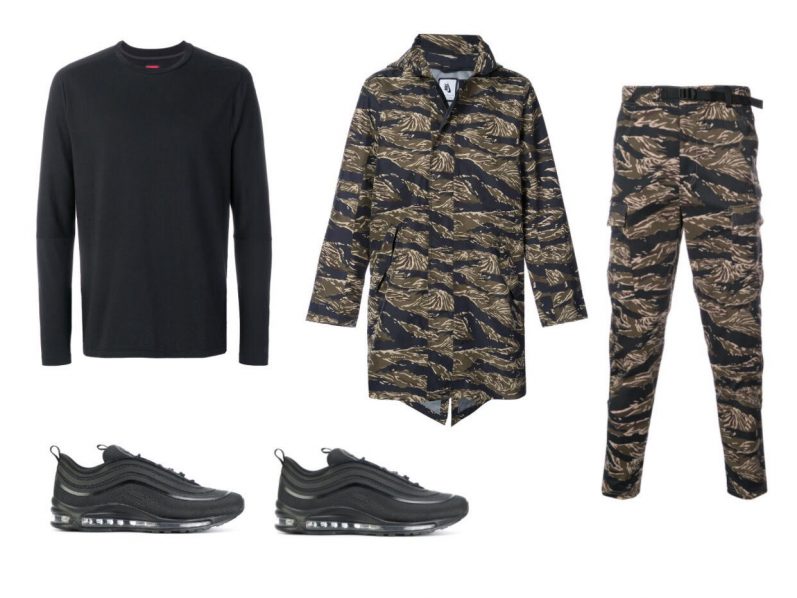 Shop On EyeFitU: Fashion-Statement-Activewear (New York): Nike
Up next is Ocean-Inspired Camo looks across everything from fitness to surf. Go for graphic base layers and lightweight performance shells. Deep-sea creatures and aquatic camouflage act as inspiration for new animal prints. Luminescent glow panelling fuses with monochrome digital print.
Classic golf style receive a tropical upgrade in a look we're calling Paradise Golf. It's ath-luxe featuring a dark and moody color palette with exotic prints. The staples such as polos, tailored shorts and items in high-performance materials will keep you fresh from course to clubhouse.
Best foot forward
The knitted basketball boot gains a spot at the top of SS18's must-have active footwear. Technical aspects combine with a retro touch for a taller directional shape. Find stability across multiple terrains thanks to shark-tooth threads and streamlined soles.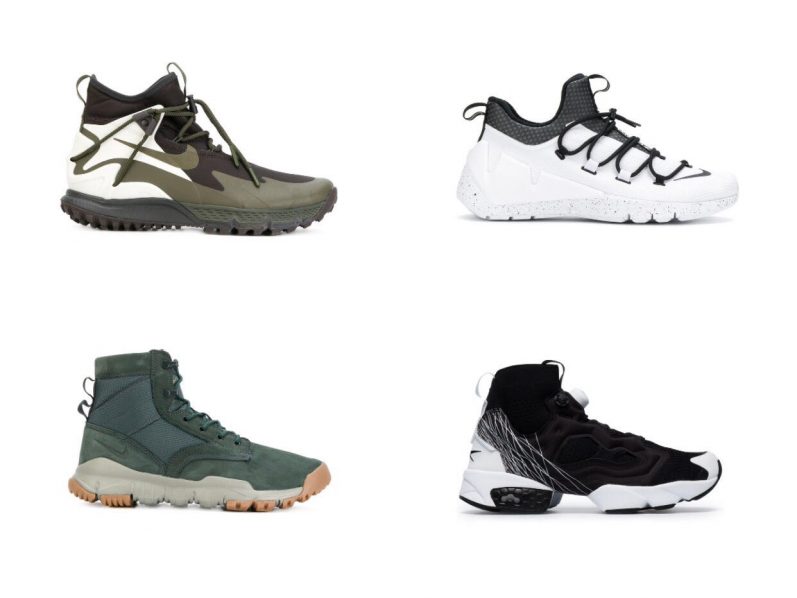 Shop On EyeFitU: Trend Sneakers (Berlin): Nike, Reebok
As outdoor shapes continue to inspire men's active styles, enter the trail runner. Offering all-round support and protection, these shoes are flexible and resistant. For a new spin, futuristic 3D design lines catch the eye.
Gym bag packing list
One of the key pieces to buy now is a woven stretch short. Delivering ease of movement and versatility, the shorts come in a slim, longer silhouette for a youthful feel. Laser-cut edges keep things light and weather-resistant fabrics set you up for high-impact sports outside or in.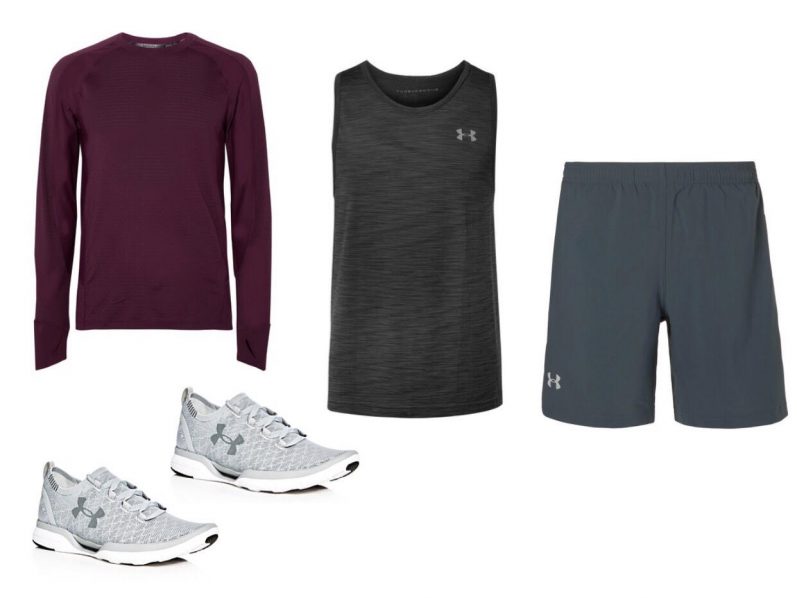 Shop On EyeFitU: Proper Gym Wear (New York): Under Armour
Next up, the easy tank top comes as part of the new importance of the active genre 'sloungewear'. That's right, rest and recovery are as important as pounding those weights. The piece is a transitional one with a higher neck and armholes, in soft cotton to promote wellness.
This brings us to our star piece of the season – the wellbeing hoodie. Seriously. Exercise is important but so is recovery and travel. With this layer, choose a long-line silhouette and tech knit fabrics to keep you looking (and smelling) fresh.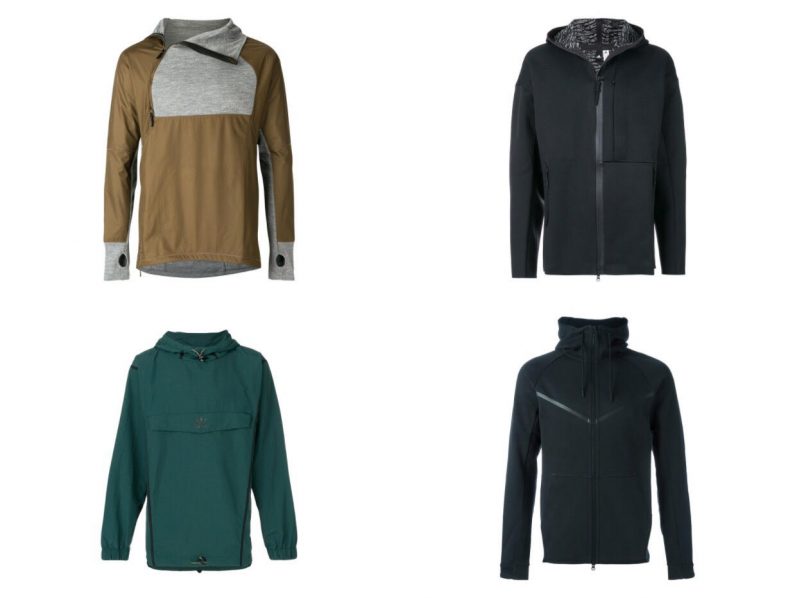 Shop On EyeFitU: The Wellbeing Hoodie (Berlin): Nike, Adidas
If you needed more reasons to get to the gym (rather than excuses to avoid it) then new season activewear gives you that and then some. Get shopping fast and off you go!