Photo:  Cheap Monday/ SS17
EyeFitU is here with the denim you need now. Snap up the latest trends, design details, cuts and key items to complete your wardrobe.
Jeans edit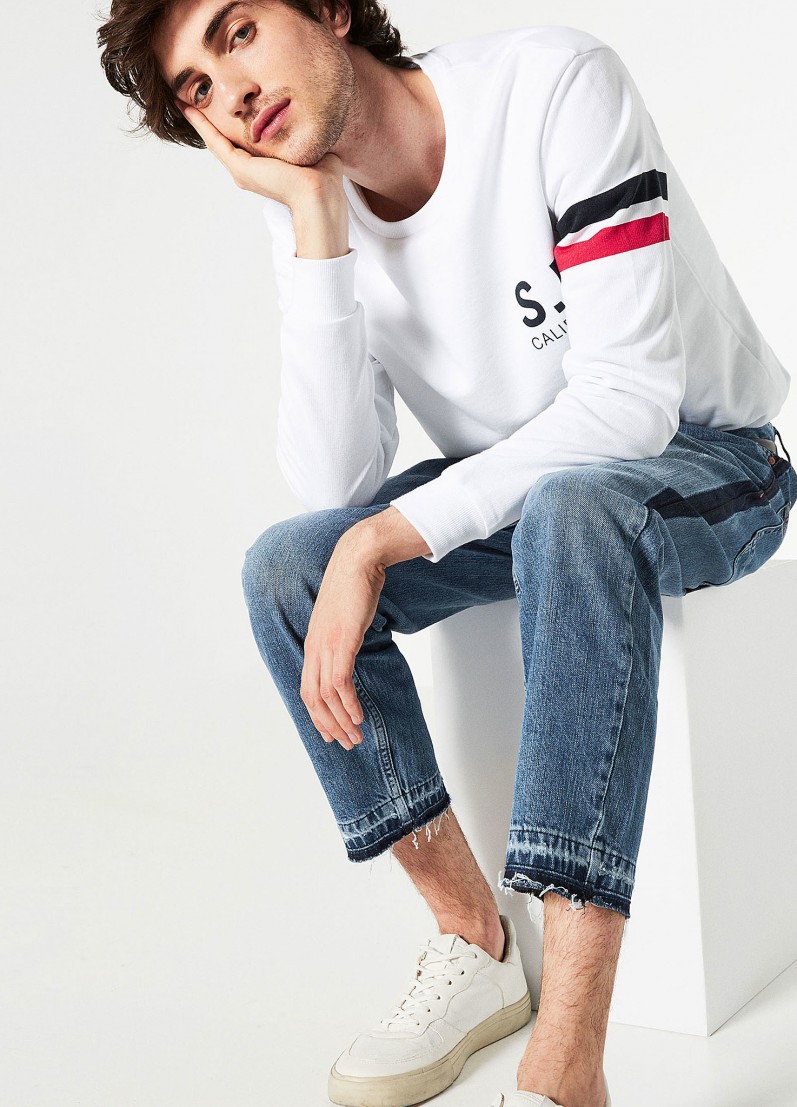 Photo:  Zara/ zara.com
At Topman and ASOS, cropped lengths are set to continue into AW18. Across skater jeans, slim-fits and skinnies, silhouettes sit right above the ankle. Raw hemlines are popular but the frayed element is controlled. Both Diesel and Zara focus on fashionable laundry treatments such as distressed surfaces and indigo shadow effects.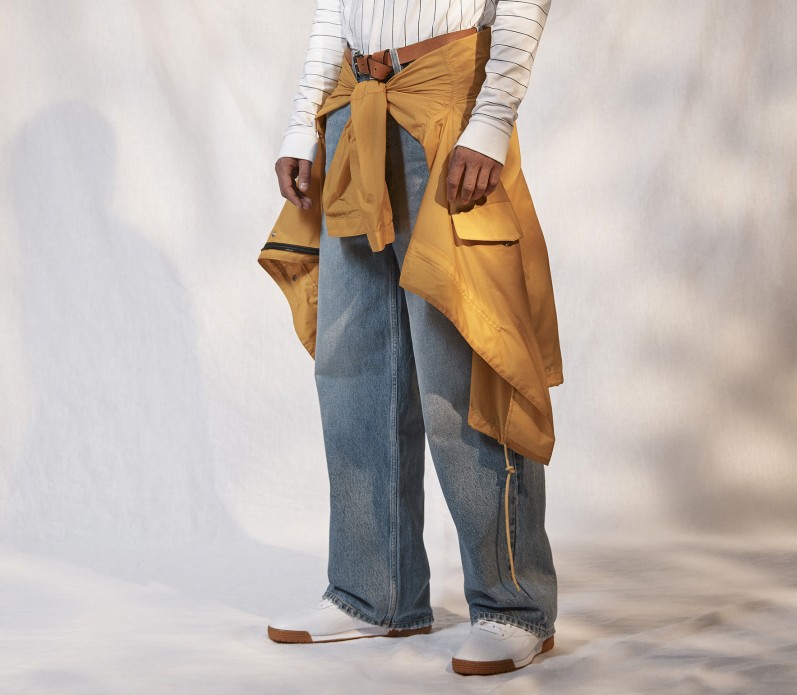 Photo:  Urban OUtfitters/ SS17
Another key denim item for the season is the baggy jean. The voluminous style (championed at Lupe and Urban Outfitters) channels a 1990s skater vibe and doesn't stray far from the all-American blues. Solid raw denim is the perfect choice for modern minimalism while bleach-spatter has a more youthful appeal.
New Americana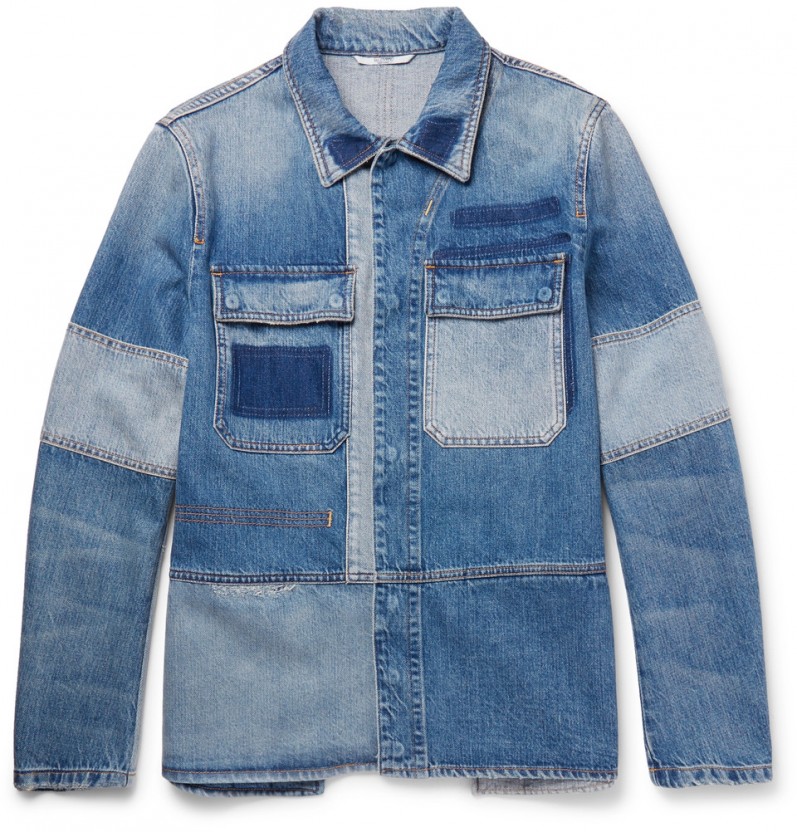 Photo:  Valentino/ net-a-porter.com
So what's new for this season's denim? It's the New Americana trend. Think classic all-American menswear, this time updated with off-duty military looks and preppy references. The subtle colours and sensible combinations of the tried and tested New England style remain; madras plaid and other traditional patterns are key, with novelty updates offering new character. The pieces to invest in are the field jacket (see Valentino and Tommy Hilfiger). The menswear staple is rejuvenated thanks to contrast fabrics with pieced construction and pockets lending texture.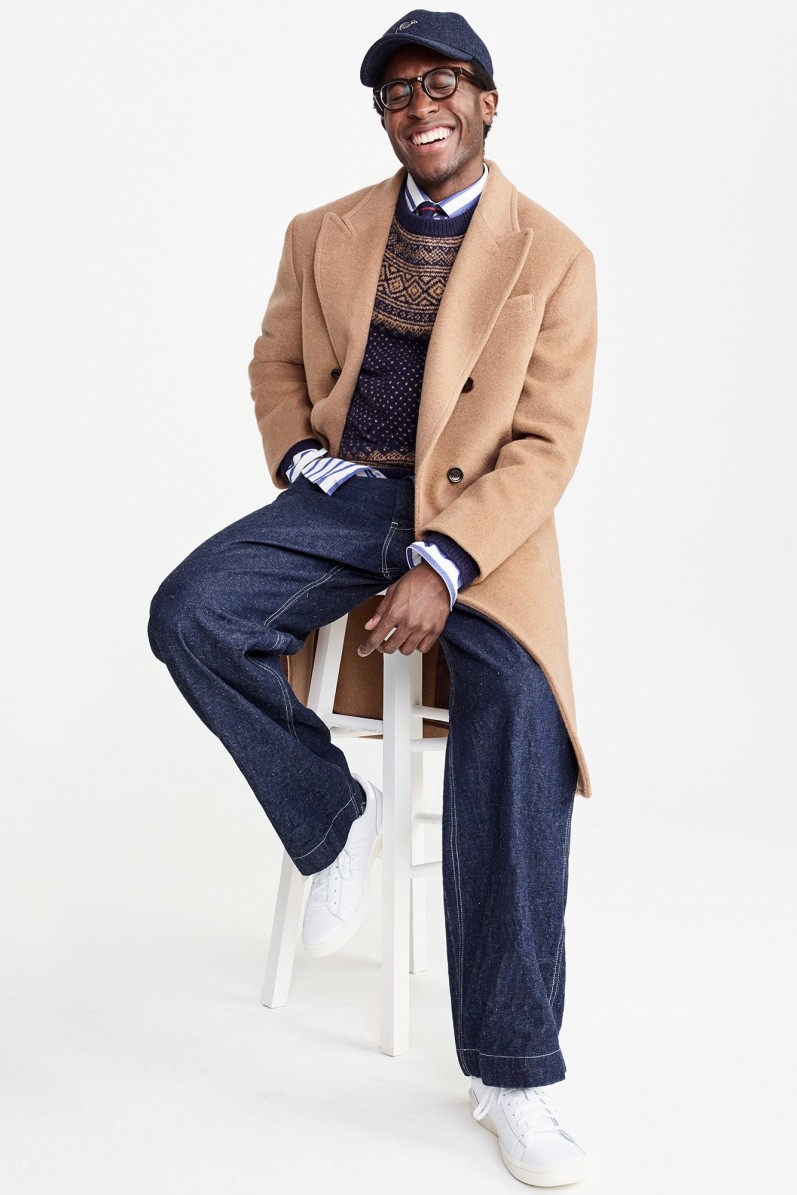 Photo:  J Crew/jcrew.com
The wide leg trouser is another go-to for SS17. As seen at J Crew and Noah, the streetwear stars are loving the look, with designers favouring relaxed tailoring right now. For the denim market, easy volume constructions are paired with sportswear to tap into the hi-lo styling trend.
Embroidery
Don't leave this one to her because rich and opulent embroideries across denim is making waves in menswear too. Gucci shows off a premium take on embroidered denim whilst a psychedelic 1970s aesthetic is ideal for festival styling.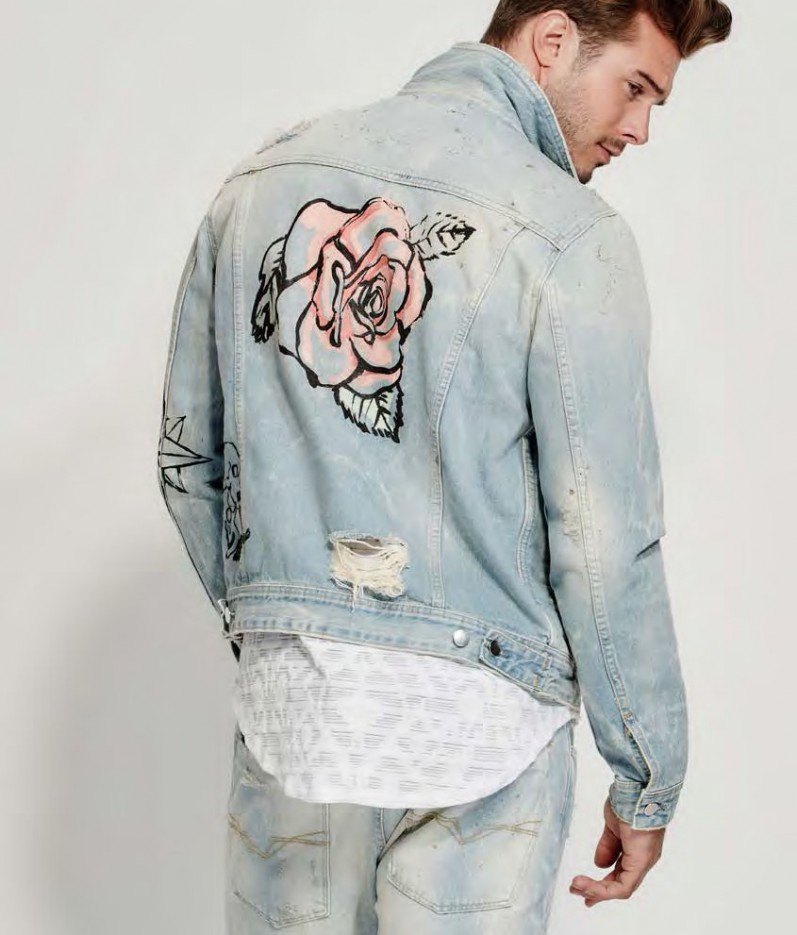 Photo:  Guess/ SS17
Our three favourite embroidery trends for this season and beyond are Mojave Desert, bold blooms and souvenir style. The first sees desert themes adorn statement denim assortments, from decorative florals and cactus motifs, to thunderbird style patterns influenced by Native American styles and colours. Next up, when choosing denim sporting floral embroideries, exotic types work well. Toughen up the look by mixing with retro cornelli details. Lastly, make like the collections at Louis Vuitton, Saint Laurent and Dsquared2, with statement denim pieces covered with cartoon graphics and other Asian references that replace traditional Eastern motifs.
Jackets update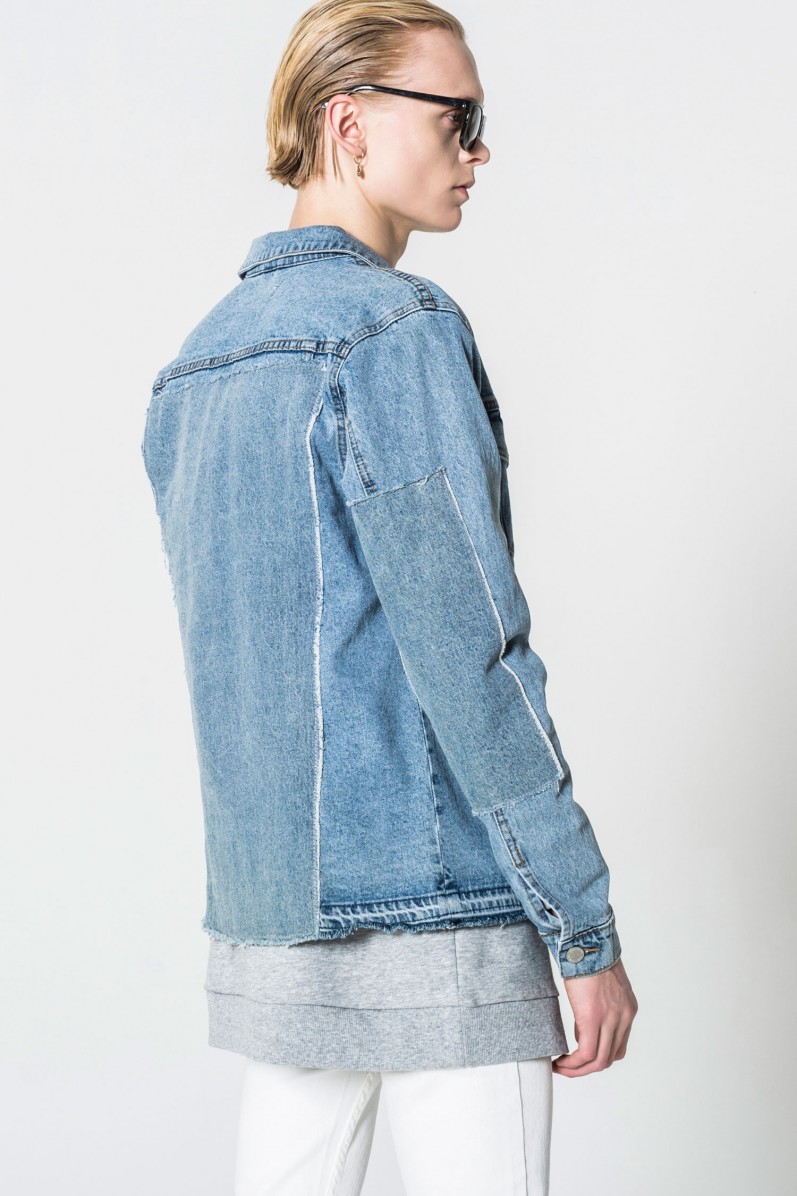 Photo:  Cheap Monday
Look to Cheap Monday and Kenzo for a lesson in how to do the denim jacket this season. Vintage blocking is hot right now, given a fresh update thanks to washed-down and worn, faded indigo colours. Authentic vintage stonewashes are also trending. Linear patterns, 50/50 splits or horizontal blocks are experimented with.
Key item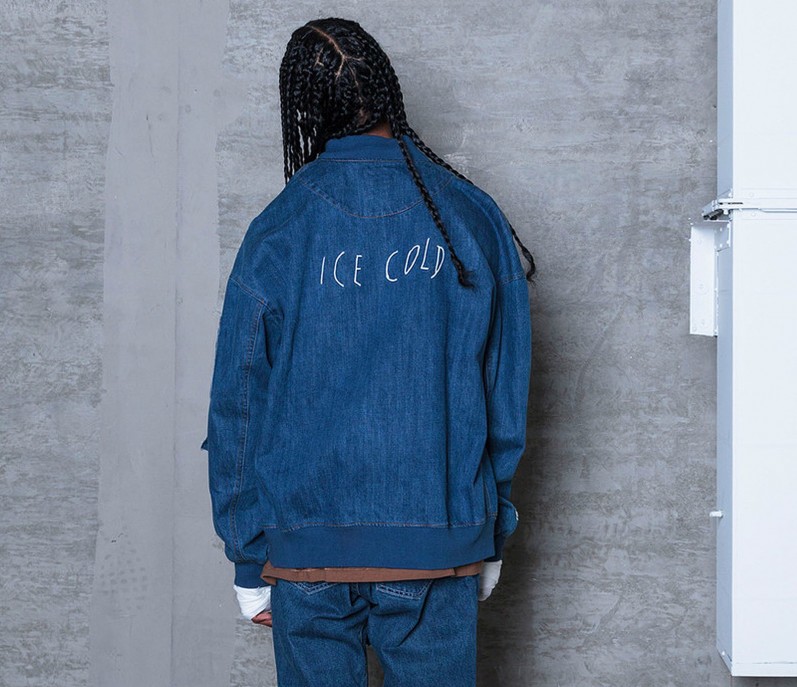 Photo:  C2H4/ SS17
If you only purchase one denim piece this month, then make it a back words bomber. The bomber hybrid of last season evolves into a sportier version – all eyes are on the back with screen-printed images, random words or youthful slogans. C2H4 and Ports 1961 presented the essential style with sports details to include drawstring hems and sleeve cuffs.
Don't forget to let us know what denim pieces are on your shopping list in the comments below!