The SS18 Activewear racing to your wardrobe
1 February 2018
by Isabelle Ohnemus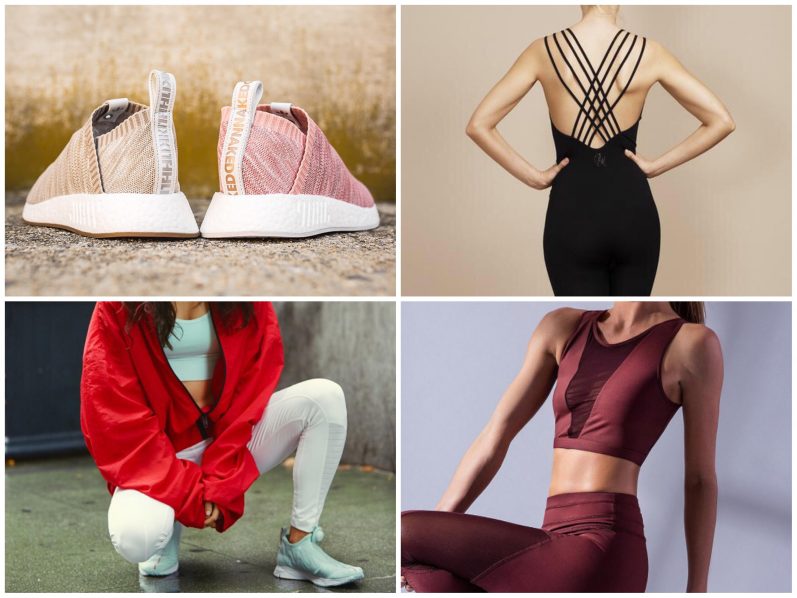 If your super-healthy New Year's Resolutions have already slipped to the wayside, hit refresh with our SS18 activewear special. We've scoured the globe to bring you an insider's guide to current sportswear trends and the key items you need in your gym bag now not later.
Activewear geography
A world leader in activewear fashion, London is all about on-trend yoga gear, high-quality running apparel and high-end streetwear. Over in Munich, the focus is towards outdoor active sports: cue a strong offering of cycling and adventure activewear. Urban runners and cyclists are well catered for in Tokyo. Look to the city as a hub for hip technical outerwear. New York is huge on athleisure and here you'll find designer active brands sitting beside high-street options. Meanwhile in LA, there's an inherent surf culture plus it's the birthplace of skateboarding. Therefore, expect assorted boutique buys.
Wherever you are in the world, chic activewear is only a quick jog away.
Sneakers upgrade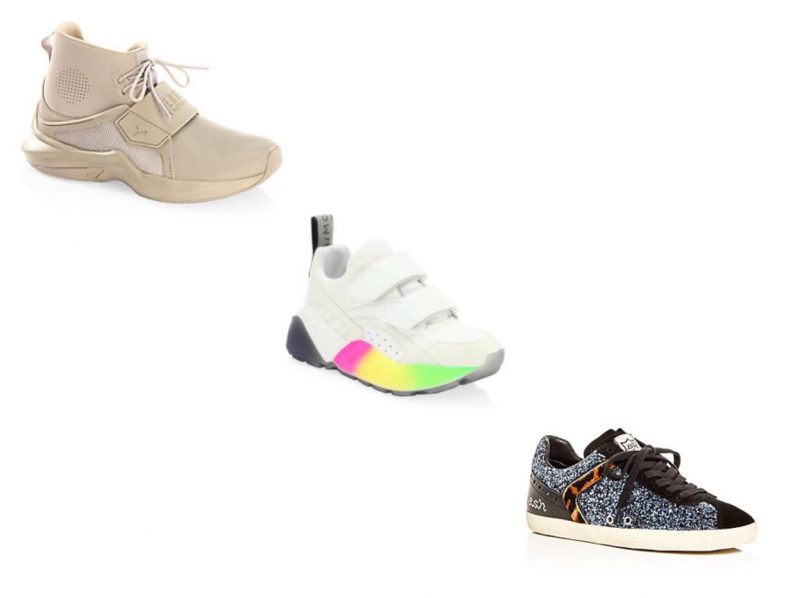 Shop On EyeFitU: Shoe Mania (New York): Stella McCartney, Puma, Ash
Technical sock runners move on from AW17's embellished designs, now veering towards a sleek high-performance aesthetic. Meshes, knits and expandable elastics create a great base for color experimentation and offer a glove-like fit. You'll wear them in or out.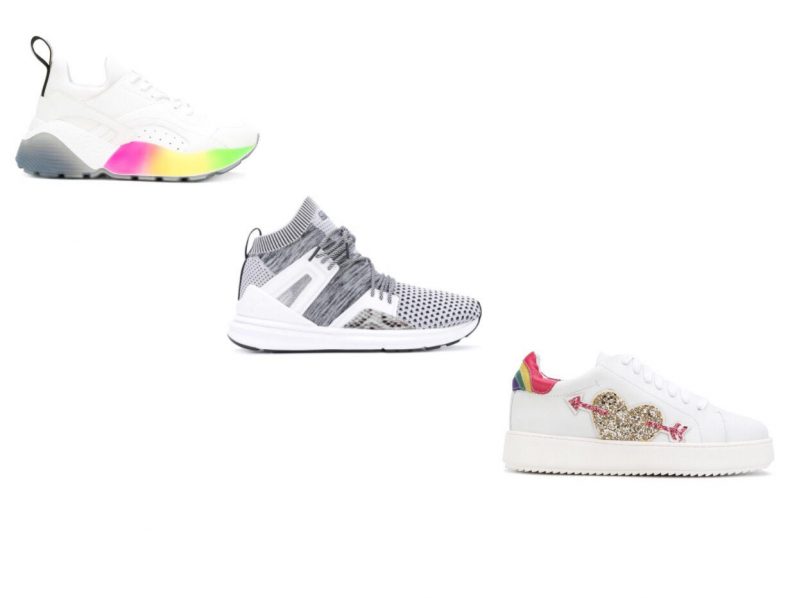 Shop On EyeFitU: Shoe Upgrade (London): Puma, Twin-Set, Stella McCartney
Oversized, extreme soles remain an integral detail for sneakers – enter bumper soles. Leather and suede present a sophisticated approach with durability achieved via lightweight rubber. A softer, elegant feel, thanks to textured sole lines and contouring, offsets their chunky shape.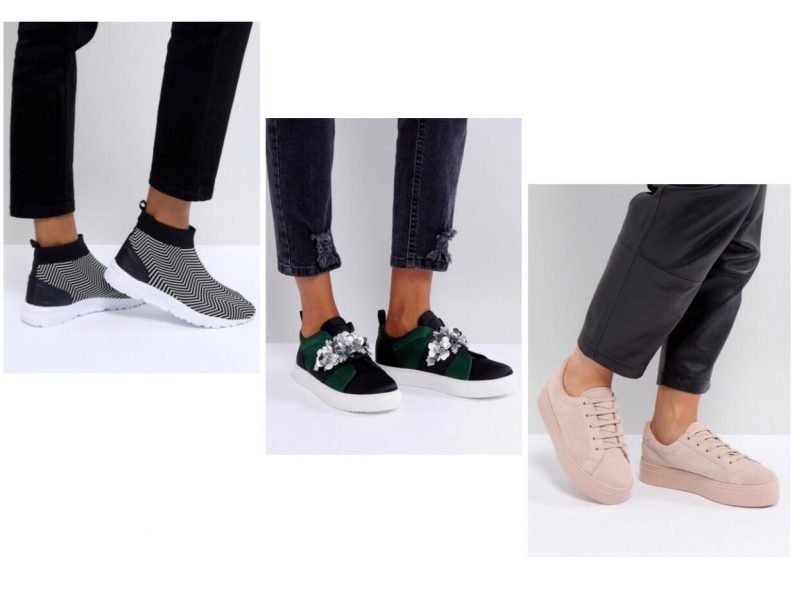 Shop On EyeFitU: Sneakers Upgrade (Berlin): ASOS
Be sure to add a decorative embroidery pair of sneakers to your shoedrobe too. The 'Gucci effect' will make a statement whether you're going for a run or you're rushing to work. Satin, knit or canvas options lend eye-catching texture or sheen. Keep it authentic in shades of green, pink and red.
Gym bunny
Pop a framed construction bra on your sportswear shopping list. Best to show off that toned muscle, a fine mesh racer-back is the new season update, with an athletic front emphasising your shoulders.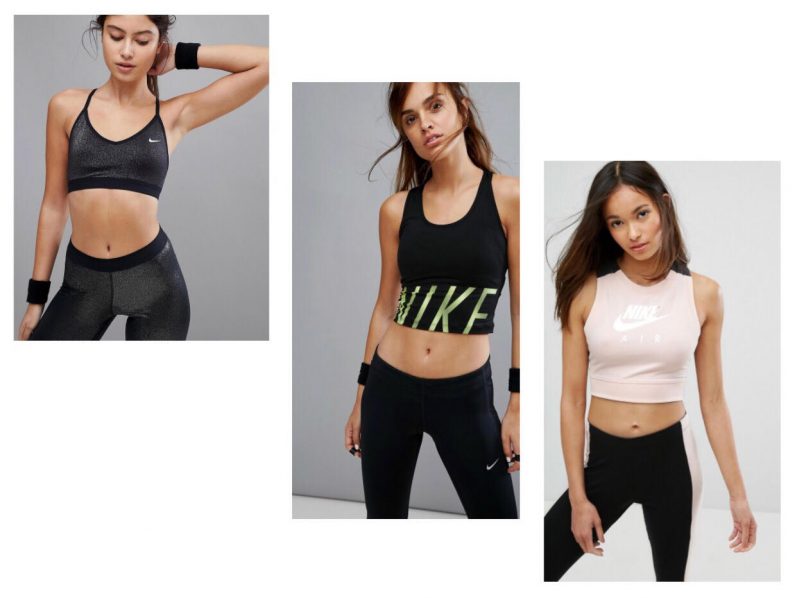 Shop On EyeFitU: Gym Bunny (Berlin): Nike
Upgrade your exercise studio look with a slashed muscle tank top too. Easy to layer, it's tough yet feminine with proportion-play to show off all your hard work. Try out draping and volume on the back with plunging armholes.
Out and about
If you're more about embracing activewear but not necessarily exercising in it, the athletic dress is for you. Think physique-enhancing silhouettes and sporty fabrics. Neoprene is premium and fresh, while laser-cut edges creates pattern and ventilation.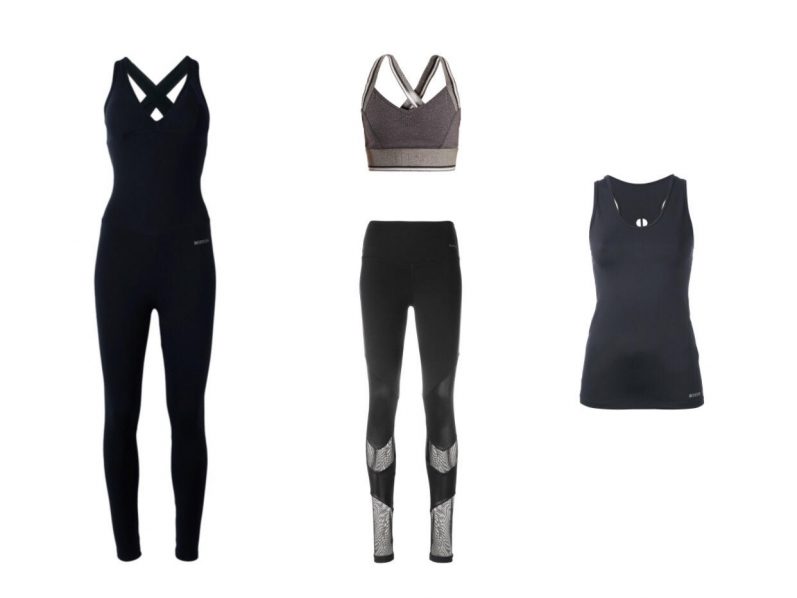 Shop On EyeFitU: Out and About (London): Bodyism, LNDR
Don't miss relaxed wide leg jumpsuits. Deep armholes make it a layering piece and we're all about transitional style. Whether jersey or woven, the item features an open back and draped centre-front.
On your marks, get set… shop!