Photo: Altuzarra AW17/18
Wondering what you'll be wearing this Fall? New York Fashion Week launched the AW17/18 collections last month and we were there to find out. Here are our top 10 trends straight from the catwalk.
Back to black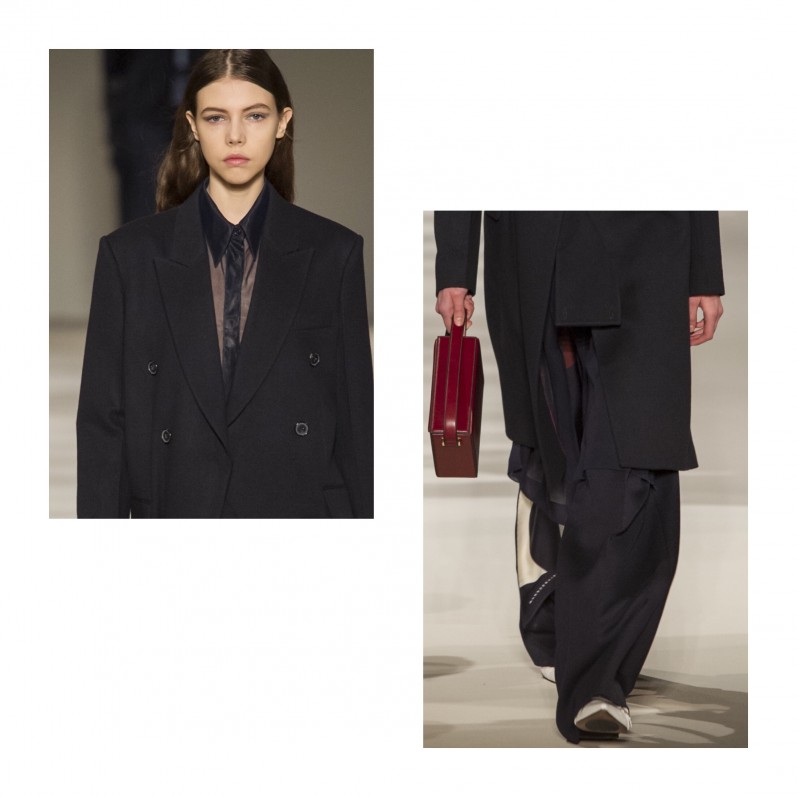 Photo: Victoria Beckham/ AW1718 New York
It's never gone for long – head-to-toe black returns for a statement AW17 look. Calvin Klein and Victoria Beckham presented the timeless tone across contemporary and sophisticated ensembles. Eveningwear amps up the energy by turning to dramatic leather and sparkly surfaces.
High shine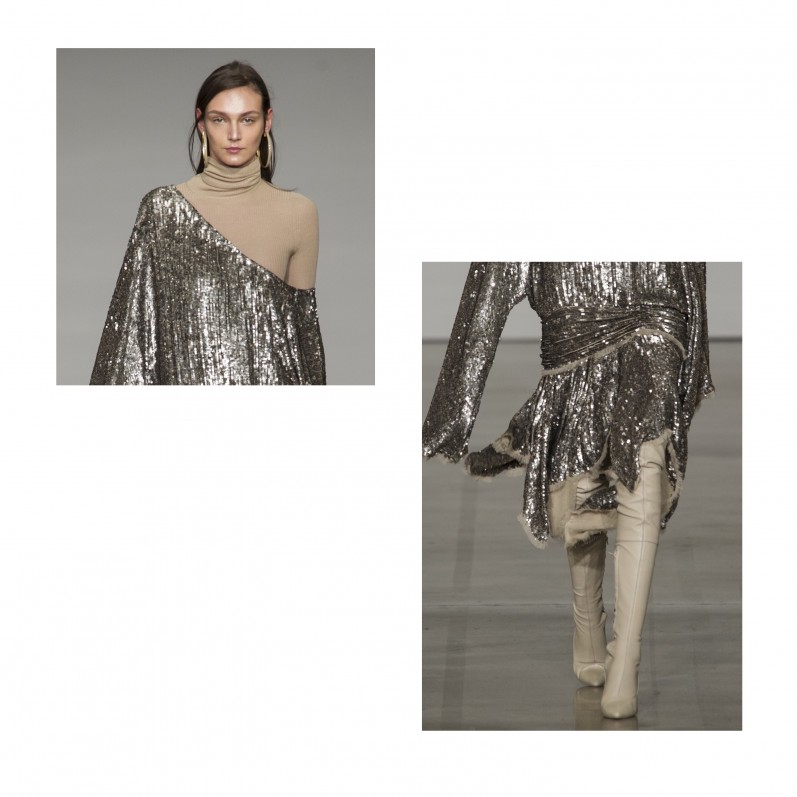 Photo: Zimmermann / AW1718 New York
From Zimmermann to Prabal Gurung, an array of sequins, shimmer and shine sparkled down the catwalks. There was lamé, glitter-thread, foils and appliquéd sequins, perfect for partywear season.
Plush velvet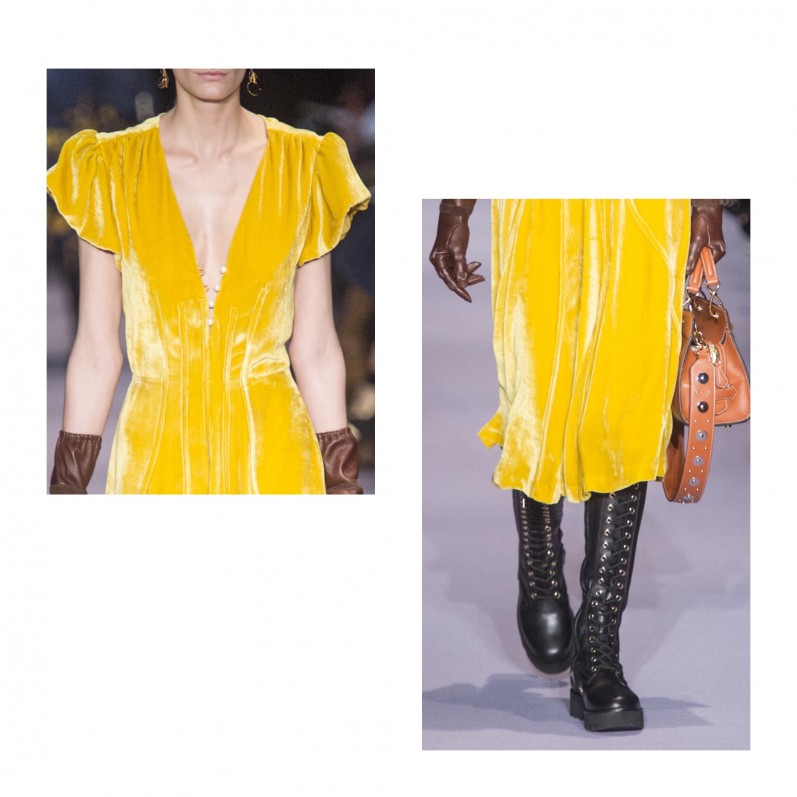 Photo: Altuzarra / AW1718 New York
Modern opulence was shown off at Lacoste and Altuzarra, with velvet eveningwear in wrapped and ruched constructions. For contemporary luxe, draped and panelled velvet was even seen on 1990s sportswear shapes.
Political power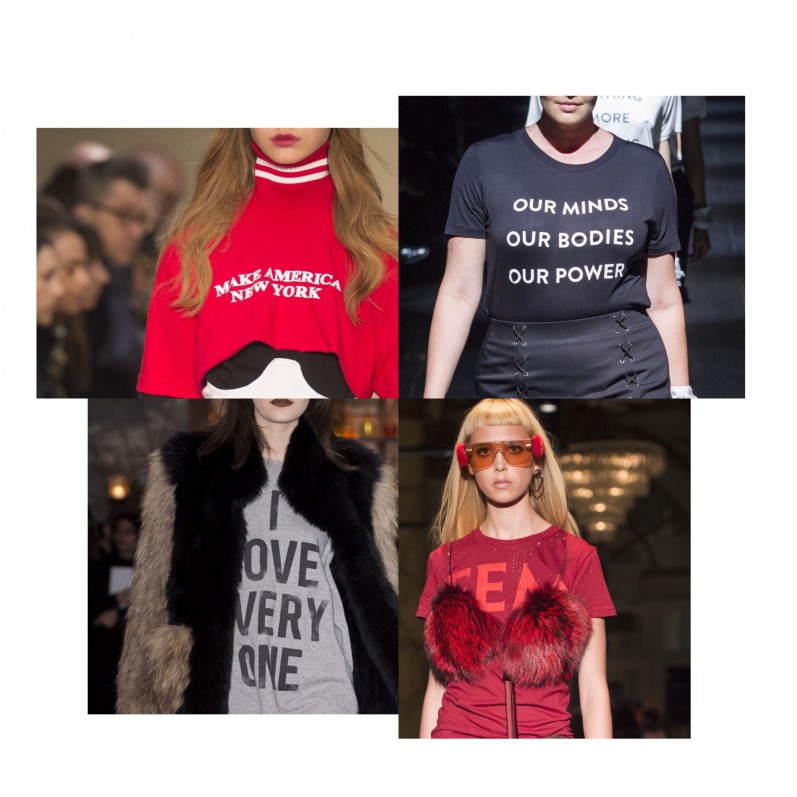 Photo: Public School, Prabal Gurung, Sinq a Sept, Area / AW1718 New York
The shows provided designers a powerful opportunity to voice their views on today's political climate. Skewed handwritten slogans were seen alongside basic tees with bold sans-serif typefaces emblazoned with statements of solidarity.
Honeyed neutrals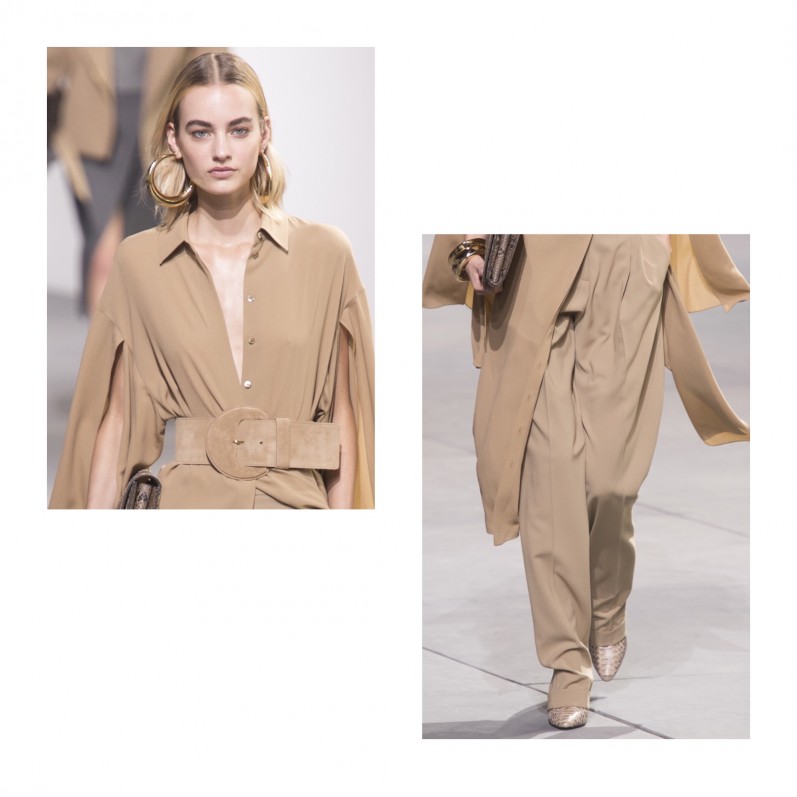 Photo: Michael Kors Collection / AW1718 New York
A softer aesthetic was seen at Michael Kors Collection with honeyed neutrals showcased as the latest colour trend. The warm shade is luxurious worn head-to-toe or with coordinated separates of cream and tan on tactile surfaces.
Cocktail hour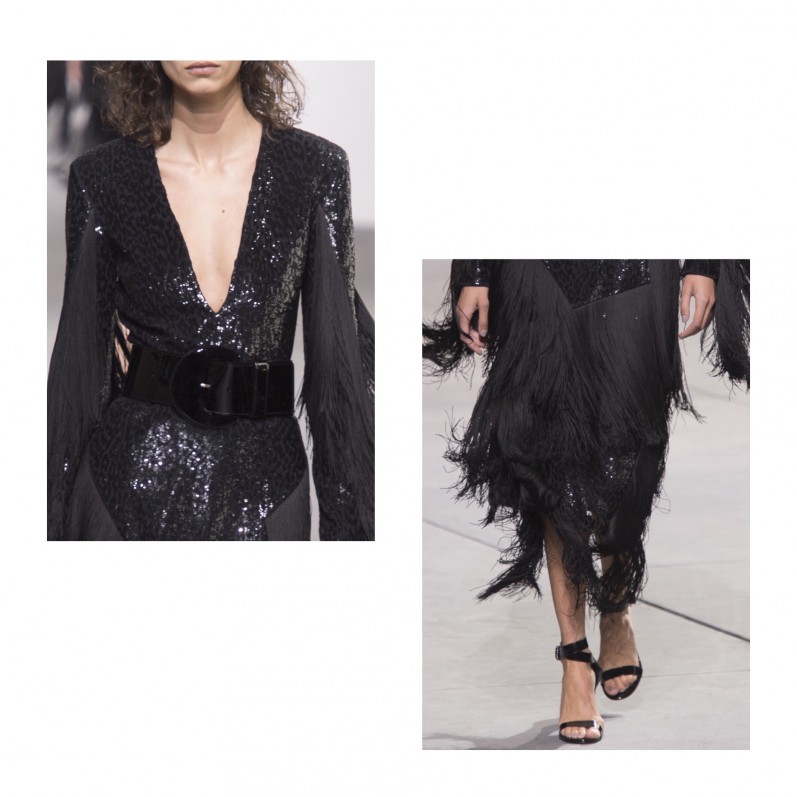 Photo: Michael Kors Collection / AW1718 New York
Evolving from SS17's Midnight Glam mood came a sophisticated allure for partywear season, presenting muted metallics, high-shine tailoring and daring fringing. The sultry mood was also celebrated with updated two-piece dressing.
Femme moderne
Photo: Victoria Beckham / AW1718 New York
This trend arises from androgynous luxe and sees soft lines, exaggerated proportions and masculine undertones championed. Louche trousers paired with draped coats set the tone of luxury and comfort.
Dark florals
Photo: Tanya Taylor / AW1718 New York
Dark ground florals were seen at shows such as Jason Wu, landing the print category firmly in winter. Layered sheers created an almost three-dimensional look with feminine blooms in varying sizes.
Racy red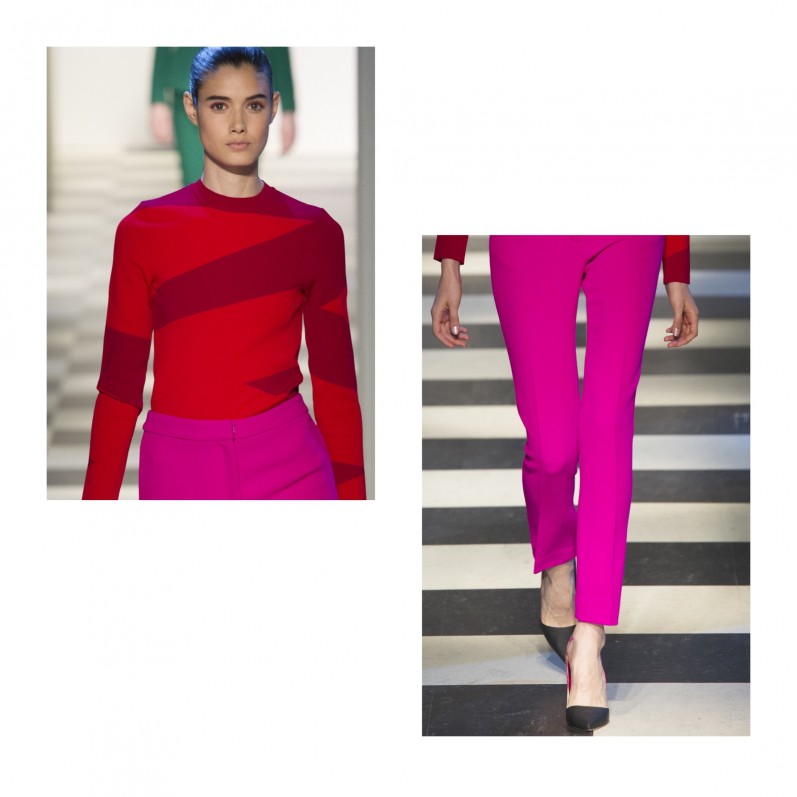 Photo: Oscar de la Renta / AW1718 New York
Another colour trend for AW17/18 is red (see Oscar de la Renta or Narciso Rodriguez). Saturated bold shades of red are placed against contrasting tones of vibrant pink to citrus orange, offering a powerful look that's not for the faint-hearted.
Slimline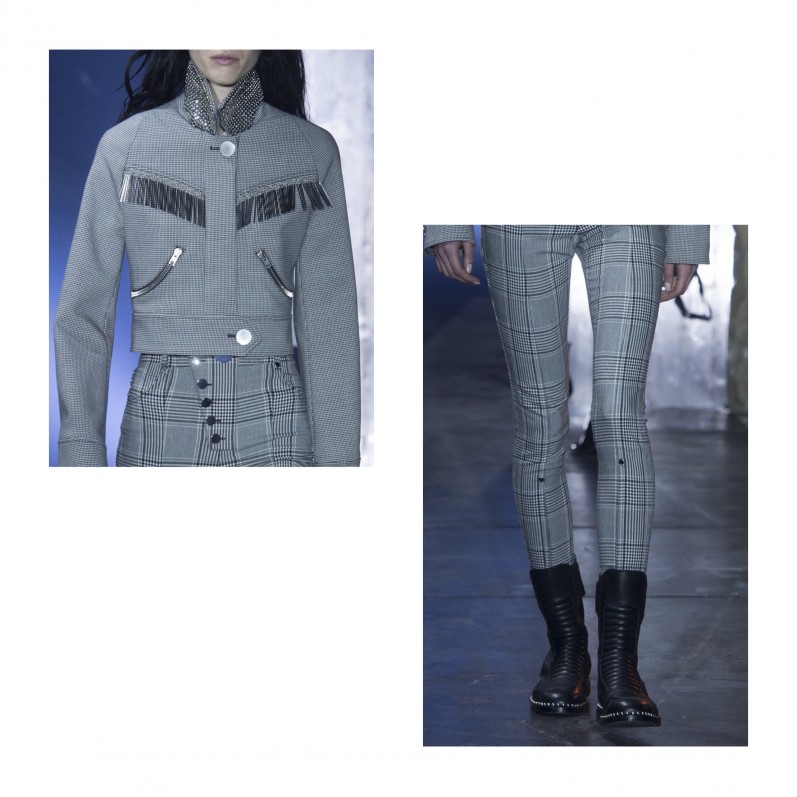 Photo: Alexander Wang / AW1718 New York
Last but not least comes the slim-leg trouser and slimline dress. The former offers a versatile, sartorial look worn with a (you guessed it) slimline shirt or neatly tailored jacket; meanwhile, dresses of slim proportions proudly show off the female form with elements of asymmetry.
Forget about dreaming of spring, we're ready for our new AW17 wardrobe right now!