There's no point flexing your guns on the beach if you're not wearing SS17 swimwear, right? Right. To get you sorted for holiday season, we've rounded up the top trends to invest in for this summer and beyond.
Horizontal blocking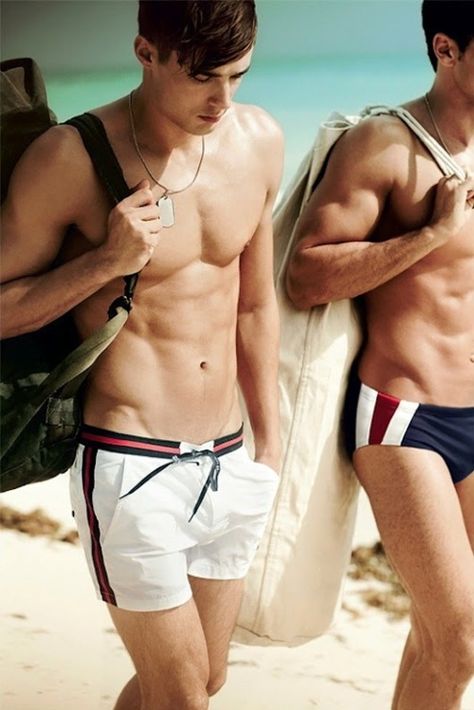 Photo:  Yokamen /yokamen.cn
Trend alert! Horizontal blocking takes men's swimwear to a whole new sophisticated level thanks to a subtle hint of nautical styling. The minimalist colour blocking add interest to otherwise basic trunks and shorts. The detail to note? Classic jacquard elastic taping.
New nautical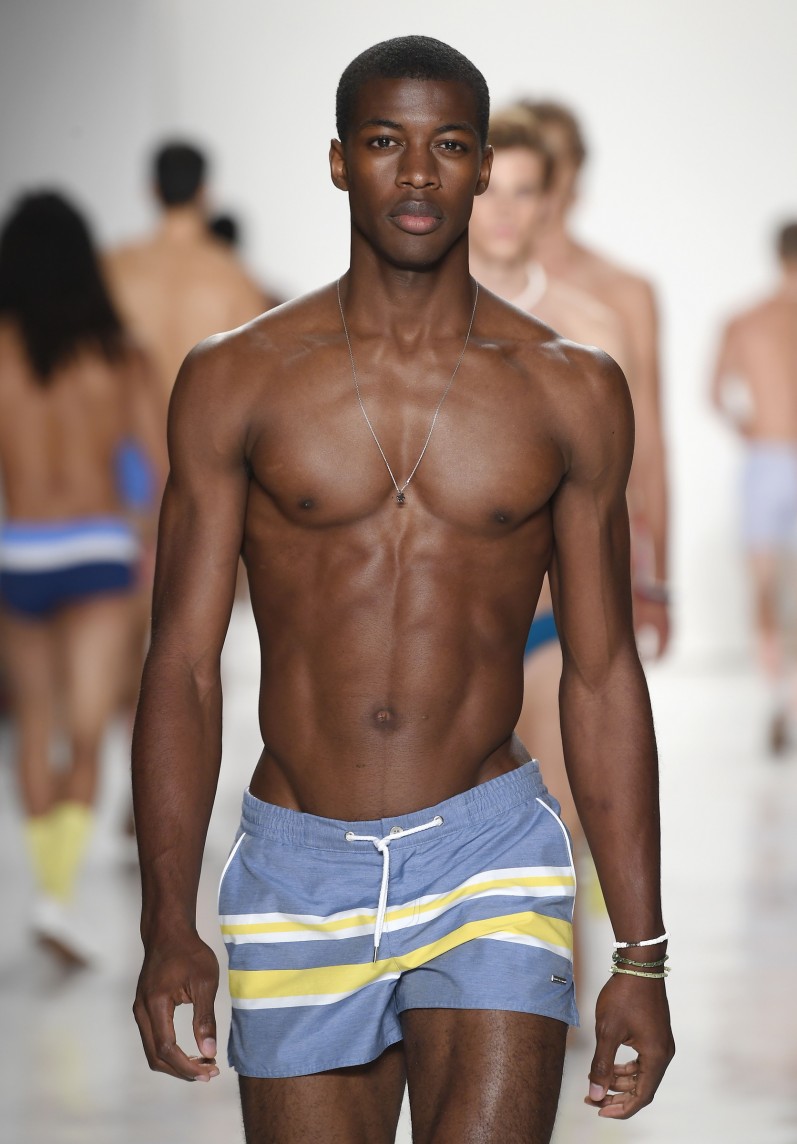 Photo:  Parke & Ronen/Spring/Summer 2017
Now updated with angular glitch stripes in monochrome contrasts, the nautical theme is back. The trend works best in bold monochrome or deep navy and white. We've spotted a fresh take on classic Breton stripes that now appear in a digital version thanks to sparse spring placement. Get set for a visual impact.
Beach palm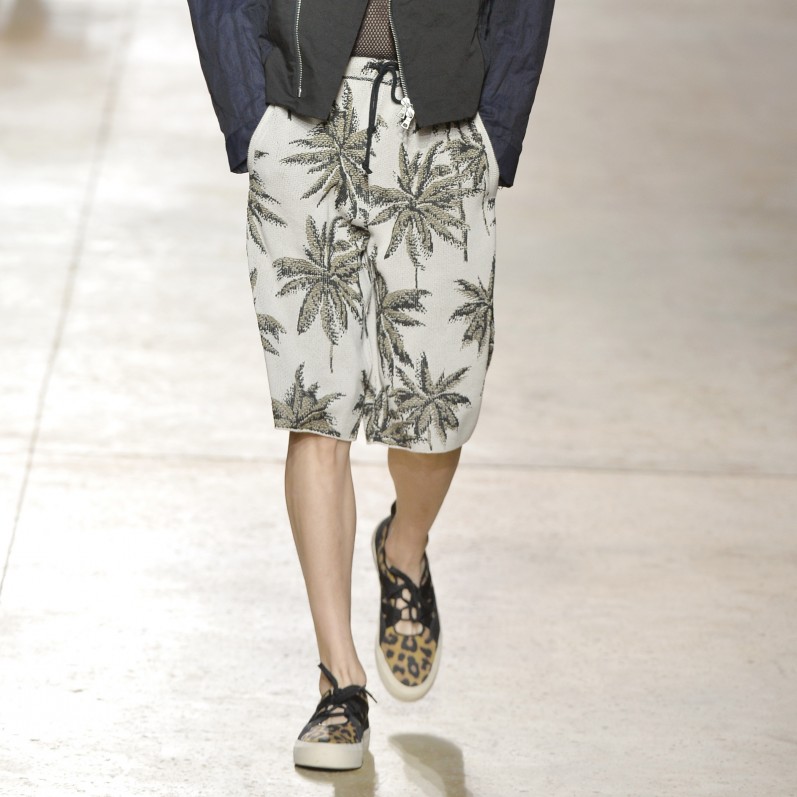 Photo: Dries Van Noten /Spring/Summer 2016
Look ahead to high summer (or your next holiday) with palm prints. This season, they're muted to offer the effect of being tumbled in the sand. Adding uniqueness, prints are irregular and adorn boardshort renditions in raw cut fleece, hitting just below the knee. Look out for global craft traditions such as decorative hand repairs, hand-loomed madras checks and hand-dye techniques all of which appear as if collected from various adventurous travels.
Miami brights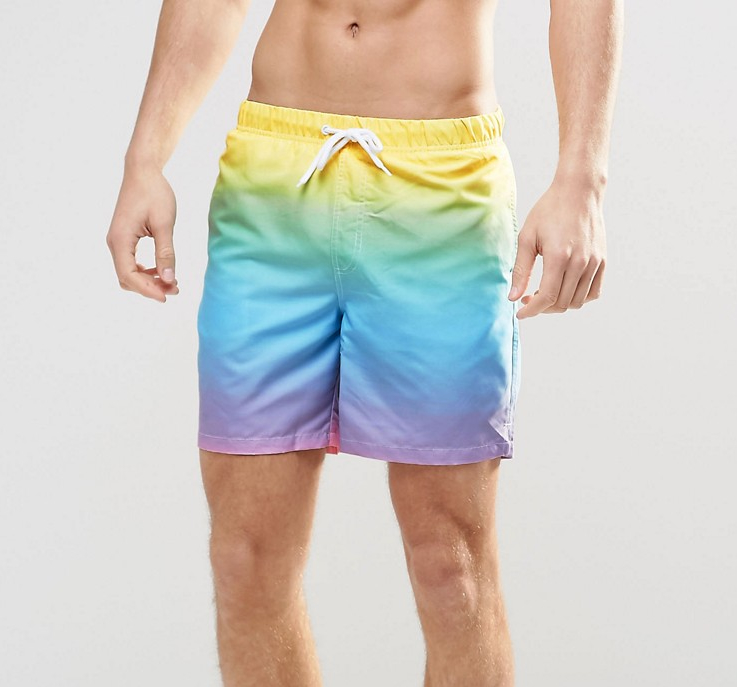 Photo:  ASOS / asos.com
Want to get noticed? Then this trend is for you. Men's swimwear says hello to eye-catching prints in pastel colourways. Bright novelty prints move on from last year with a more graphic, cleaner appeal whilst photo printing remains strong too. Choose pink, yellow, green and blue trunks.
Retro stripes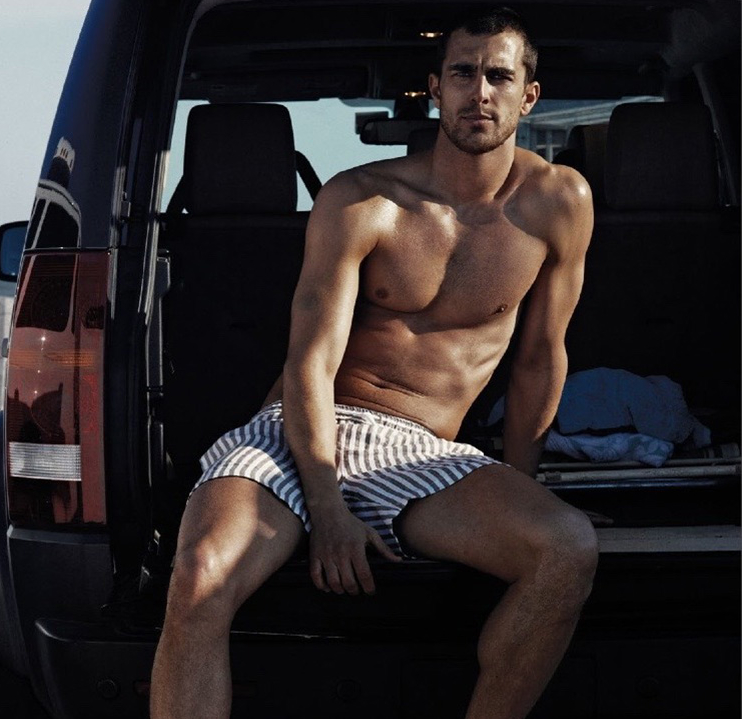 Photo:  My Style Project / mystyleproject.com
Choose short trunks in retro stripes for your poolside look. Stripes are reimagined in soft throwback colourways. Both pinstripe and wider stripes are popular feeling new in pastel tones. To keep your look modern, check out pairs with contrast ties.
Overblown geo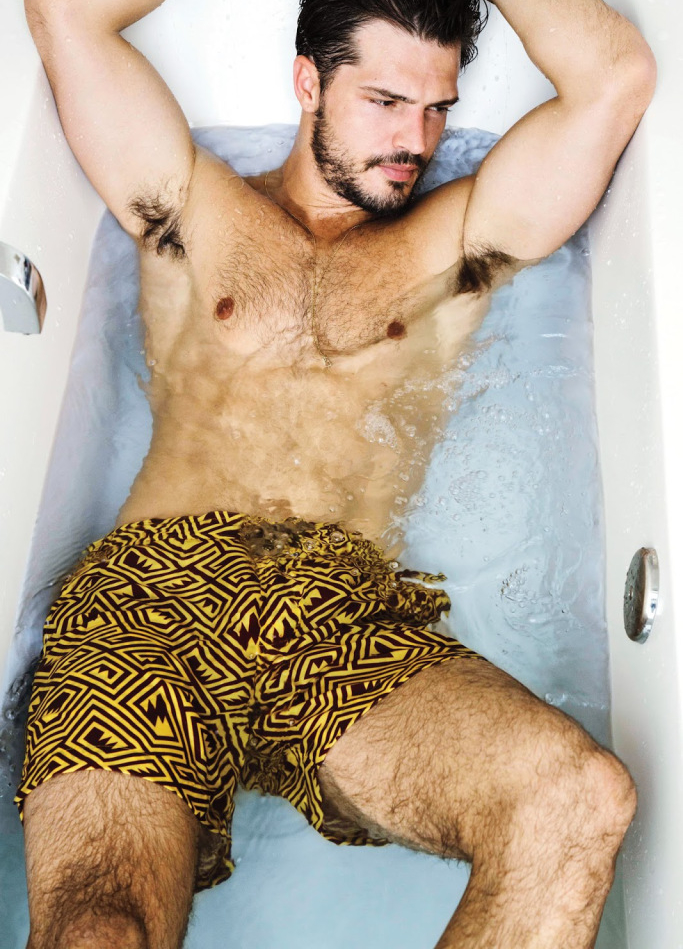 Photo: The Fashionisto / thefashionisto.com
The latest print trend, overblown geo, is also paired with contrast ties. Designers are experimenting with creative splicing and the merging of different scales and prints. Across briefs and boardshorts, geometric prints receive an overblown treatment in statement clashing colours.
Retro dolphin hem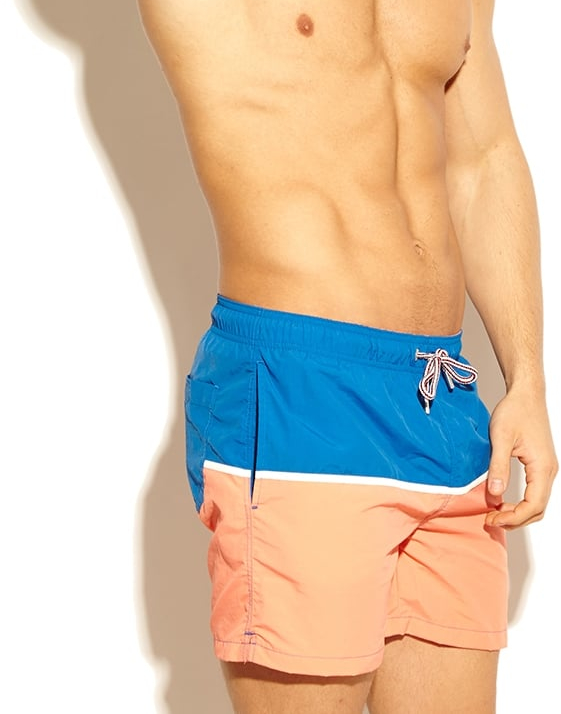 Photo:  Gant / gant.com
The retro theme continues with sports-inspired shorts that feature a curved dolphin hem. White binding details add contrast to pieces seen in block colours. For nostalgic authenticity, splash out on retro shorts with sports patches.
Retro brief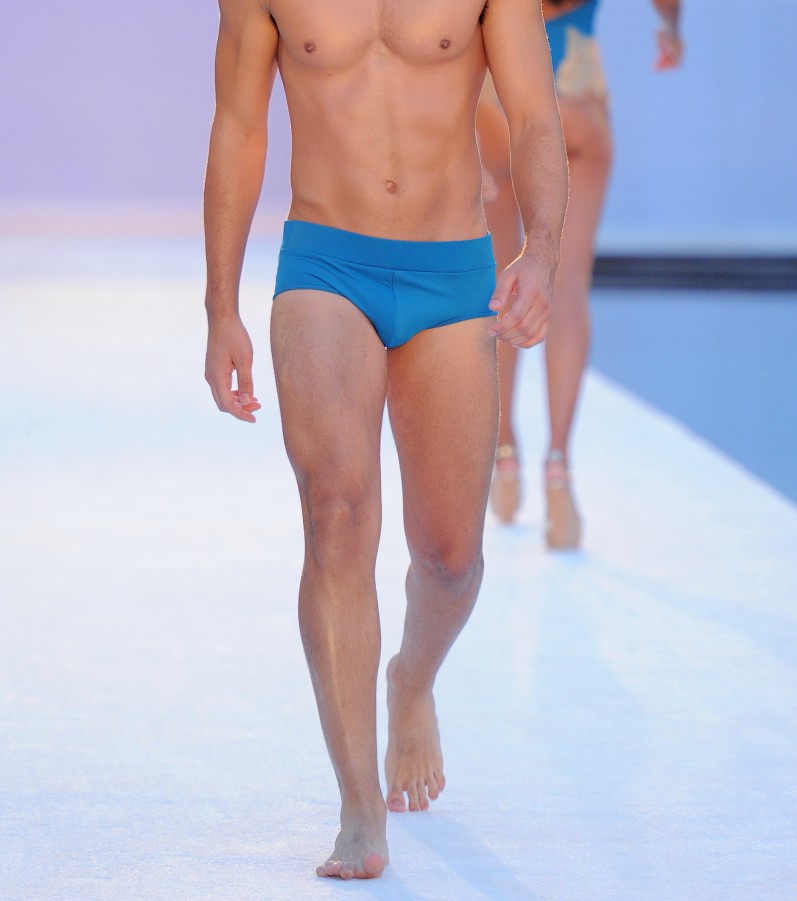 Photo:  Filthy Haanz /Spring/Summer 2017
Not only admired in stripes, the tight retro brief is a headliner item for SS17 swimwear. Tiny shapes, not for the faint hearted, work in standout solid colours or as a print vehicle. The tanga shape offers a modern take on this design, working successfully with contrast details.
It's time to get packing for that sun-filled trip.