Photo: GLAMOUR MAGAZINE UK /www.glamourmagazine.co.uk
Technology meets fashion
The rise of the fourth revolution is upon us. Finally, the great technological advances of today are hitting the fashion industry. Yes, fashion is embracing this new wave of technologies. Think new fabrics and new manufacturing techniques, some of which even have computing embedded into their fibres at a microscopic level. Technological advances will result in clothing being able to store energy like a battery or even adjust its temperature as required.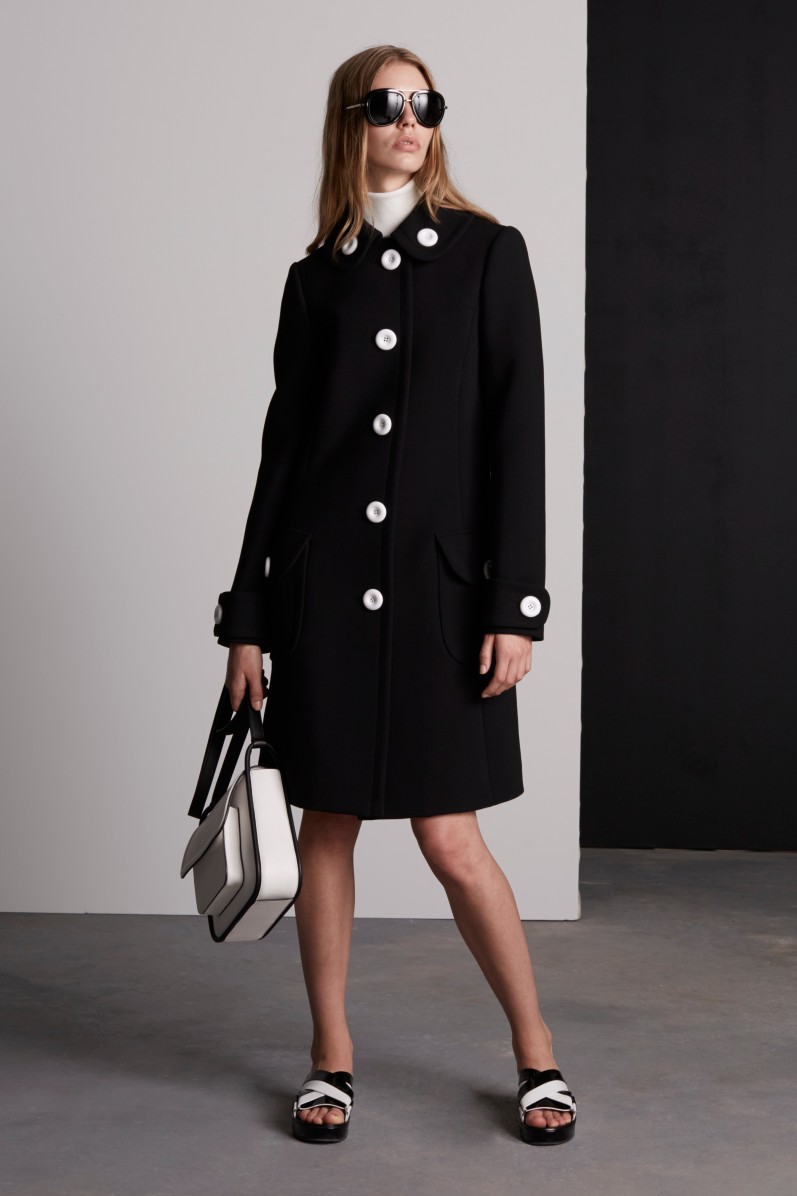 Photo: MICHAEL KORS/ WGSN
Consumer demand is cementing the future of wearable tech. Designs become more technologically advanced and so the wearable tech market grows deeper and more defined. Over the next few years, big new product opportunities plus a maturing design language will develop. So what are the key upcoming developments and what do they mean for the fashion industry? By 2020, the global wearable tech market is expected to be worth $80 billion dollars. The wearables market is one that is growing quickly – US sales of activity trackers almost doubled between 2014 and 2015, growing from 7.2 million to 13.4 million. Sales generated 1.46 billion. Worldwide, 21 million units of wearable technology were shipped last year, highlighting a threefold increase on 2014. This year, the number is set to rise to 247.6 million.
Activewear
Activity trackers currently dominate wearables with Fitbit leading the activity (with 79% of sales). When it comes to smartwatches, Apple Watch leads the way, having taken 52% of last year's shipments; this is despite some lukewarm reviews. A further breakthrough comes in the form of the Samsung Galaxy Gear S3 smartwatch, which debuted at IFA this month. The piece has cellular connectivity and a battery life of 3 to 4 days. Elsewhere, Under Armour offer their UA Band that measures sleep, resting heart rate and even workout intensity. Beyond wristbands and jewellery-inspired accessories such as rings, smart clothing is the key area to watch. Indeed, it has been forecasted by Gartner that the 100,000 smart garments shipped in 2014 will increase to 26 million units come 2016.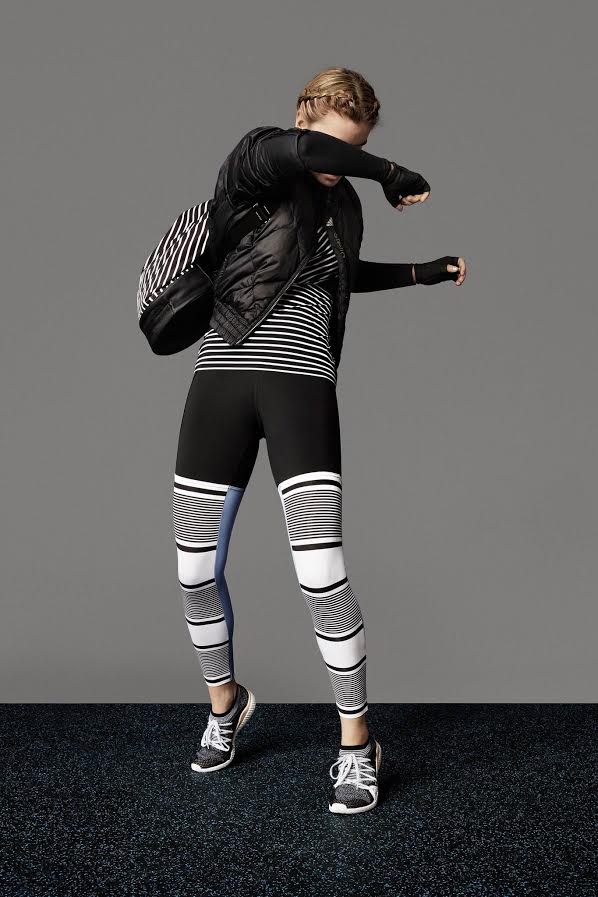 Photo: Adidas by Stella McCartney/ Courtesy of Adidas by Stella McCartney
As the athleisure trend continues to thrive, activewear is currently the biggest area of innovation for wearable tech. Inclusive wearables that cater to users with disabilities or health issues, and wellness wearables that focus on mindfulness and mood are other areas to watch within the tech fashion sphere. Whilst Adidas have so far focused wrist-based sensors, their spokesperson confirms that connected clothing is the future. Style, form factor and personalization are clear priorities for wearables yet UI should not be forgotten; how data is interpreted and communicated defines how useful the product will be to its owner in the long term. With this in mind, Ralph Lauren follow the likes of Sensoria and have created a T-shirt that tracks your fitness data.
Techniques and trends
One of the techniques booming within fashion technology is 3D-printed textiles. The rapid growth of 3D-printed products in recent years shows no signs of abating. In fact, prior challenges linked to 3D-printed wearable fashion have begun to see improvements through breakthroughs in construction. Modular or fully assembled entire garments improve wearability through the advancement in materials, print processes and also technical software. Strong but flexible fabrics are created that mimic traditional cloth. It's true that the intersection of design, technology and fashion is continually evolving, in part thanks to advancements in 3D printing that could have a dramatic impact on fashion design as time goes on.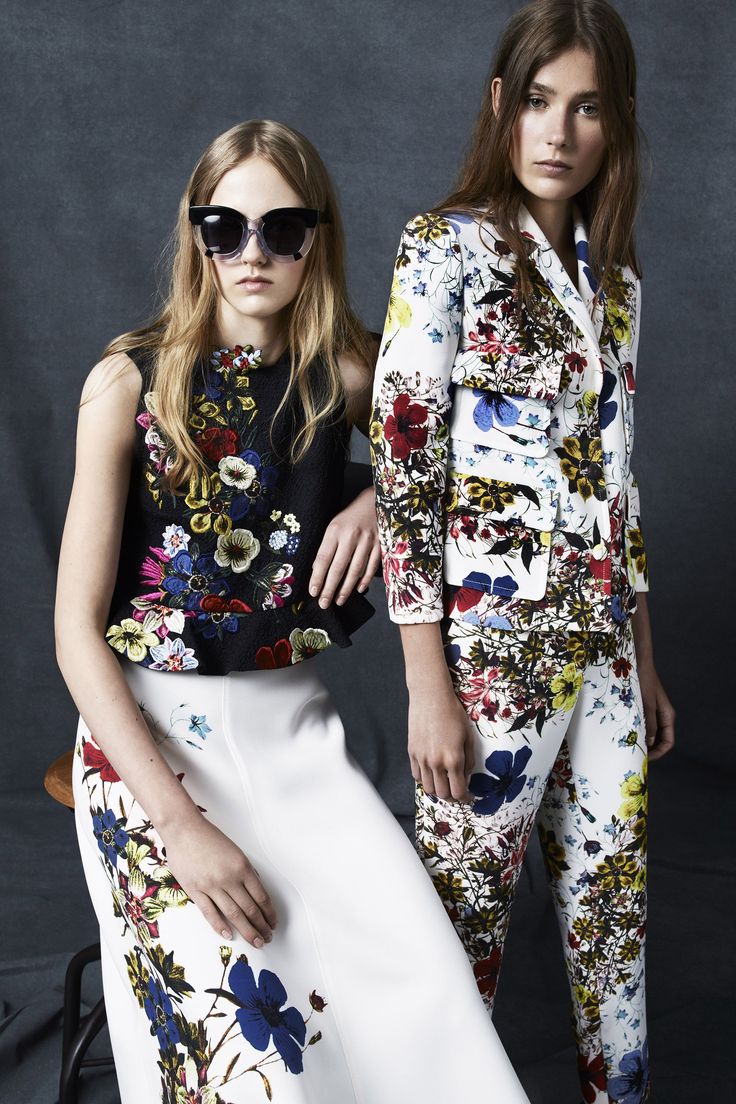 Photo: Erdem/ www.erdem.com
Trends paving the way within the tech fashion sector include Mercury Rising for young women (a spring transitional trend). Within the story, surface is key. Experiment with mirrored and polished chromes taking on a softer aesthetic appearing to be more brushed. Feeling faintly Space Age, the use of reflective finishes has a futuristic, industrial feel. Fabrics also appear to have a liquid quality thanks to a metallic colour palette and appear clean and structured. Second comes the Retro Futuristic trend. In the past, the retro futurism theme came from a 1960s viewpoint but now, a more graphic, tougher vision is emerging. This has been influenced by military styling, as well as Brutalist architecture. Importantly, technology plays a part here; notice embedded fibre optic and light particles on hyper-modern pieces. Nike even engineered Dri-FIT, a new high-performance, microfiber, polyester fabric that moves sweat away from the body, to the fabric's surface so that it evaporates.
Tech Menswear
When it comes to menswear, Digital Wave presents a transitional story of analogue nostalgia that harks back to the digital dawn of gaming and electronic music in the early 1980s. Embrace the charming physicality of pre-internet technology with sharp tailoring and graphic colour contrasts to cleanse and reset the seasonal palette and mood. Elsewhere, with a focus on modern materials, urban casualwear has an active utility feel. Silhouettes for casualwear and tailoring alike exhibit a stark, modern austerity with subtle 1980s undertones. Angular, sharp lines and a minimalist appearance underpin a high-contrast monochrome palette with intense primary brights providing colour pops. Glitches and interferences in analogue picture transmission inspire warped print graphics and fabric constructions. Images appear partially drained of colour and noisy, or are distorted through random, interlaced stripe patterns resembling the horizontal blur of ikat weaves.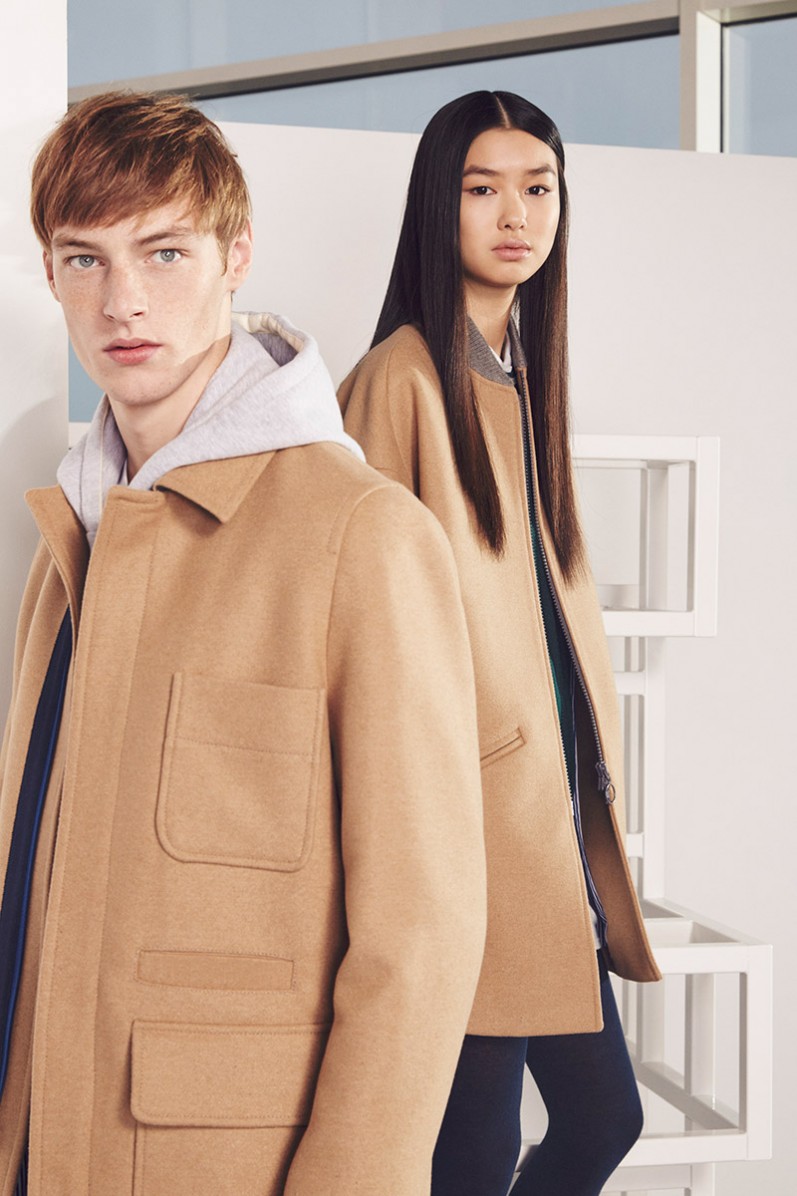 Photo: Lacoste/ WGSN
A rebellious urban feel is seen on younger casual and streetwear looks that draw on 1980s Japanese biker references and a midnight club atmosphere that inspires contemporary utility looks augmented by hi-tech materials. Pattern and print combine abstract, geometric graphics with a more textural approach that evokes the tactility, textures and nostalgic warmth of the early days of the electronic age.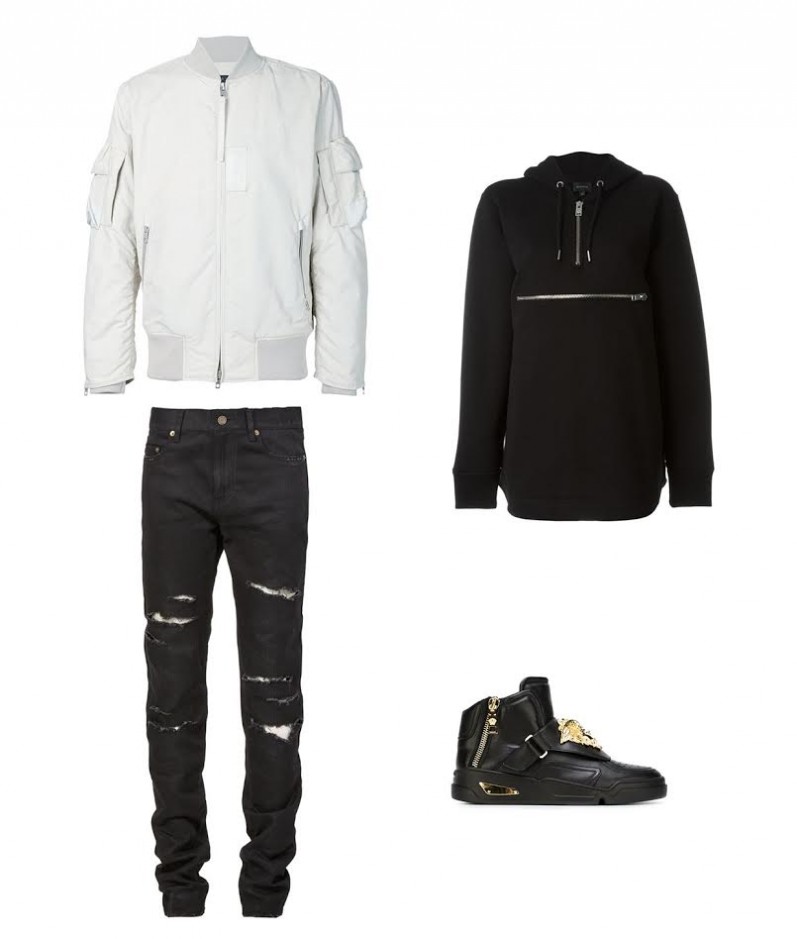 Lastly, the Soft Angular trend sees tailoring silhouettes that exhibit a laser-sharp, monochrome austerity in dark concrete greys and solid black. Played against tapered and pleated volumes, stark cuts provide an understated conceptual feel supported by the appearance of unexpected functional details.
Tech fashion – are you ready for it?