Photo: Streetstyle / Peter Steiger
Packing. The only downside to chasing the winter sun.
Few of us have mastered the art of the holiday capsule wardrobe, but we can dream.
EyeFitU reports on the latest wanderlust hot spots, and what to wear whilst you explore them. Dive in.
Nicaragua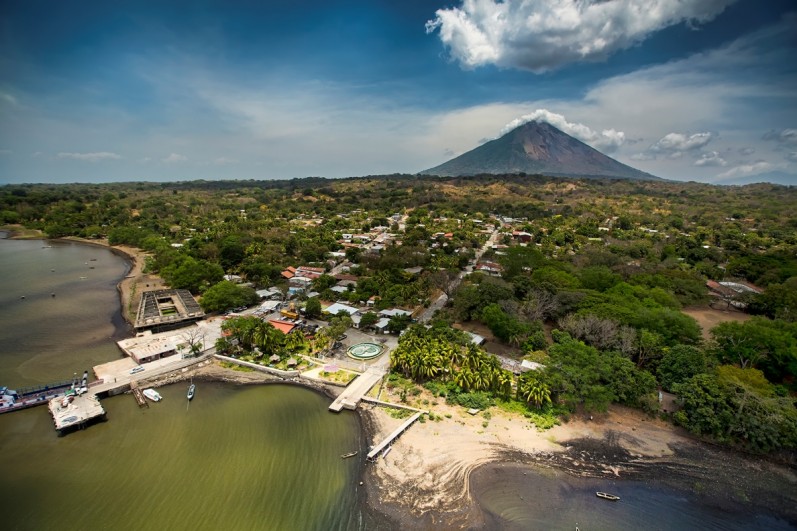 Photo: Vista Panorámica de Moyogalpa con el volcán Concepción en fondo/ visitanicaragua.com
Head to Central America's Nicaragua, now hailed as a creative's paradise. The New York Times and Condé Nast have picked up on its appeal, a jungle haven with pretty young things lugging surfboards up from the beach. Perfectly suited for those who travel with purpose such as resident artists, photographers, designers, surfers and adventurers. It's home for the modern traveller. And with temperatures heating up to 30 degrees in December and January, you'll need your swimwear for the hipster beach bars that host yoga sessions whilst hippie types play guitars.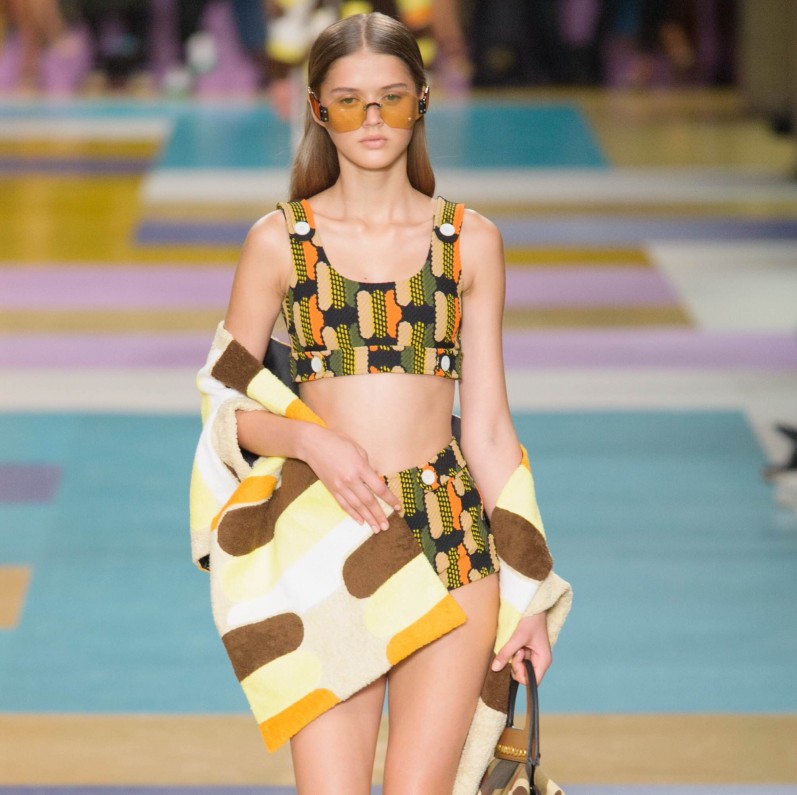 Photo: Miu Miu SS17/ Monica Feudi
Be inspired by Miu Miu, who looked to retro influences and pin-up girl references. Belted and twist-front swimsuits appear in sweet 1960s floral prints; elsewhere, bold white buttons and wide straps in pastel colourways offer a true vintage feel. At Jeremy Scott, the 1980s were referenced with loud, playful swimsuits showing off graphic prints and chequerboard all-overs. Classic black and white was highlighted with red, with other details including shiny neon panels, arresting mesh inserts, or quirky prints. For the men, SS17 swimwear also has a retro spin. Perfect in solid colours, the tight brief works well with contrast details.
Buenos Aires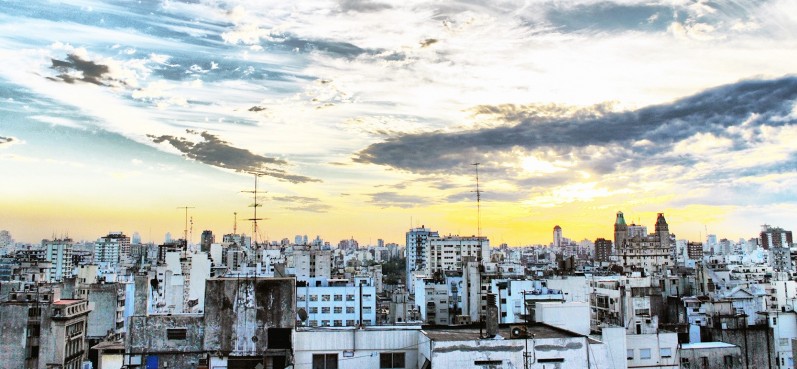 Photo: Buenos Aires/ WGSN
The Argentinian capital is bursting with areas to explore, such as Recoleta, which has a distinct European vibe with weekend art fairs and street performances, eclectic 19th Century palaces and upscale and international brands for a wonderful shopping experience. In Palermo Chico, wealthy homes sit on winding streets, where you'll also find streetwear stores and upmarket boutiques too. For historical sites, discover Microcentro for inspiring architecture and an upmarket vibe.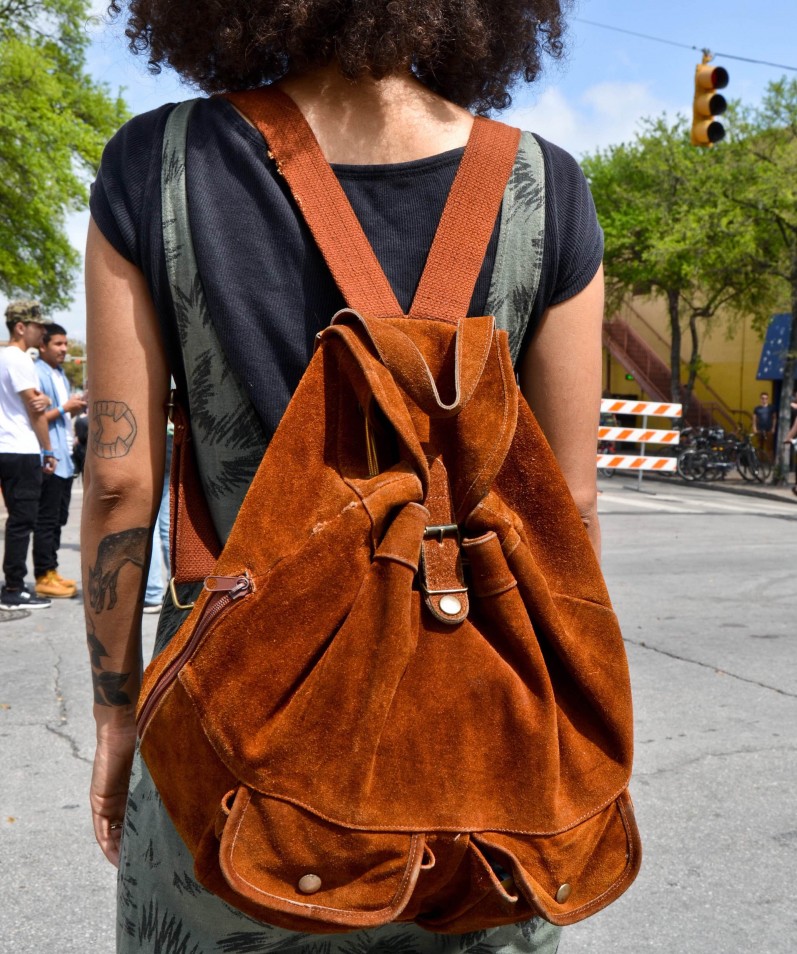 Photo: South by Southwest/ Austin
Travel light for daytime wandering, with 'it' accessory the backpack. The street luxe trend gives a nod to the 1980s with brands from MCM to Marc Jacobs presenting luxurious backpacks with metal zips, faux exotic skins and standout prints. If boho is more your thing, then embroidered details and rich tapestry set the scene for new romance. Inspiration comes from crafts around the world – Navajo culture, Mexican blankets and Spanish serapes – bringing together eclectic patterns and exotic detailing. For the minimalist, the satchel backpack evolves for AW16/17; statement buckles are removed and simple flap closures exist on sleek shapes in smooth leathers.
Antwerp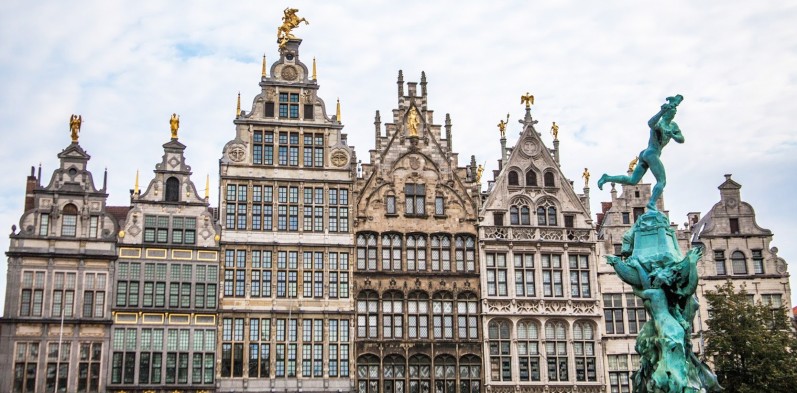 Photo: Antwerp/ WGSN
The understated city is fast gaining popularity for its picturesque shopping streets and Rococo architecture. Head to the trendy neighborhood of Zuid, where you'll find the newest boutiques and concept stores. In contrast, it's also home to vintage stores and antique shops to get lost in. In the Old City, you'll see the architectural highlights with much of the area restored from destruction of the First and Second World Wars. The main fashion district is located in the city centre; the Latin Quarter is home to MOMU, Antwerp's must-see fashion museum. Fine restaurants and cafes are scattered throughout.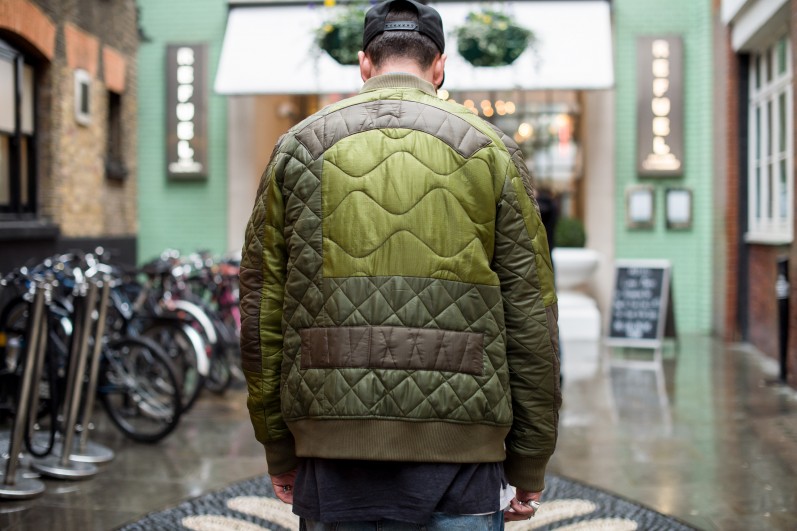 Photo: London Streets AW17/18/ Jian DeLeon
As temperatures drop, you'll need to take a coat to brave the elements in. The faux fur coat continues as a quintessential piece for the season. Now, graduated panelled designs and standout patchwork colour combinations are trending. Keep it current with a cropped length, brave brights and shorter fibres. Alternatively, the quilted puffa jacket is making waves as the coat to have right now. Voluminous and cropped, the proportions favour deep rib hems or oversized zips and poppers to add interest.
New York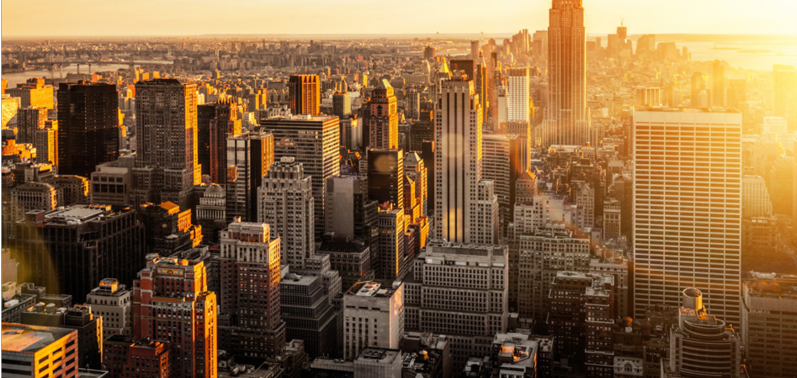 Photo: New York/ WGSN
Also cold and with chance of snow, New York offers a magical Christmassy trip. The famous capital is formed of unique and interesting areas, each with their own stories to tell. Take a trip to Dumbo in Brooklyn for the arts and for culinary innovation (it's a historic neighbourhood on the waterfront). It's off to Chinatown for authentic eateries and to Soho for its shops and restaurants, cobblestone streets full of luxury design houses and speciality boutiques. The East Village is a hipster hub where you'll discover independent and vintage boutiques and a captivating mix of dive bars and trendy cafes. In the meatpacking district and Chelsea, which is also where you'll find the entrance to the High Line, you'll find trendy boutique hotels, important art galleries and for shopping, multi-brand boutiques and young designer flagships.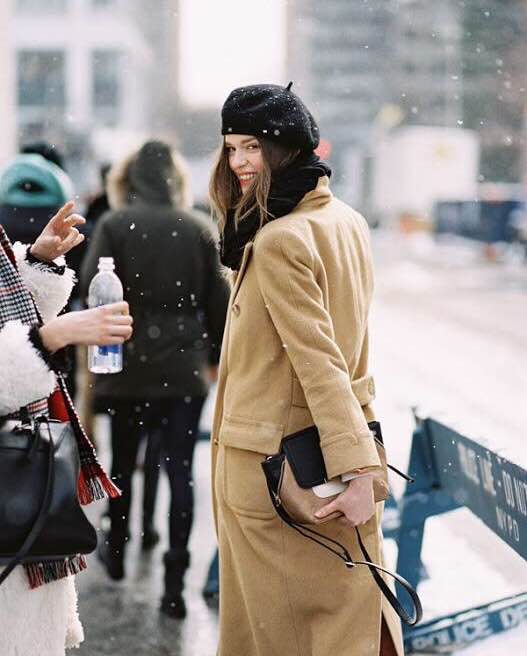 Photo: Vanessa Jackman/  vanessajackman.blogspot.co.uk
Pack a statement hat for practical reasons and to impress the up-to-the-minute locals with your street style. The beret has been called out as a key item for winter. Both knitted styles and structured felt pieces hold in basic hues of grey, camel and black. The 1970s floppy hat remains popular and evolves for now with structured or flat brim styles. Retro tones in warm brown and camel are now replaced with a crisper black and navy palette.
Faroe Islands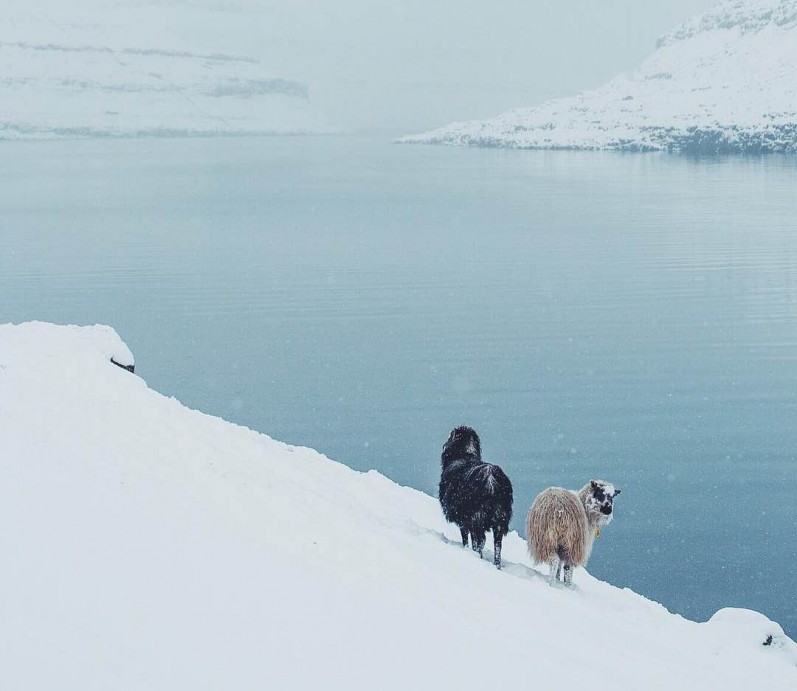 Photo: Faroe Islands/ WGSN
A classic example of the non-summer holiday, this travel trend is less about the heat and more about the sense of escape. The destination's main draw? The vast, remote and raw feel. Travellers come to remove themselves from the urban environment they're used to and bask in the purity of the place. For peace and quiet, this is the winner. Think hiking opportunities, the lure of truly discovering a place few people have and incredible scenes to photograph. The islands are almost unreal, that powerful is their beauty. The North Atlantic nature is mystifying; you'll admire lush greens, sharp cliffs and endless waterfalls.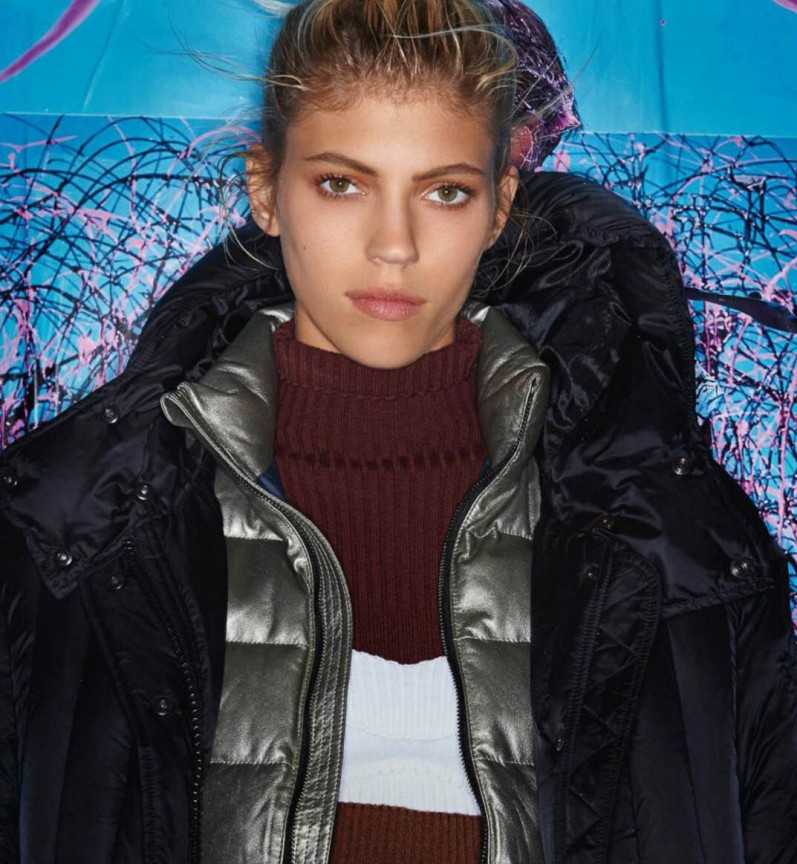 Photo: ELLE ITALIA/ www.elle.it
When it comes to packing, consider hardy pieces that not only protect against the cold but are also well suited for outdoor adventures. Denim is the perennially stylish material of choice here. Choose an upsized pant, which took centre stage at many catwalk shows this season, yet work perfectly for a rugged landscape. The slouchy silhouettes appear in raw and stonewashed denims. The directional fit and paper-bag waists exaggerate the strong volume look. For outerwear, the expedition jacket should be first on your packing list. Puffa and utility jacket silhouettes inform a variety of bulky, quilted mountain-ready designs. Fittingly inspired by expeditions, the coats sport slick coatings, denim bodies and heavy down-filled quilting – created for warmth ultimate function. Another style to consider is the next generation trucker, star of the season. The classic is refurbished thanks to clever fabric updates. Contrast texture or pattern appears on pocket openings, sleeves and plackets. Wrap up.
Ethiopia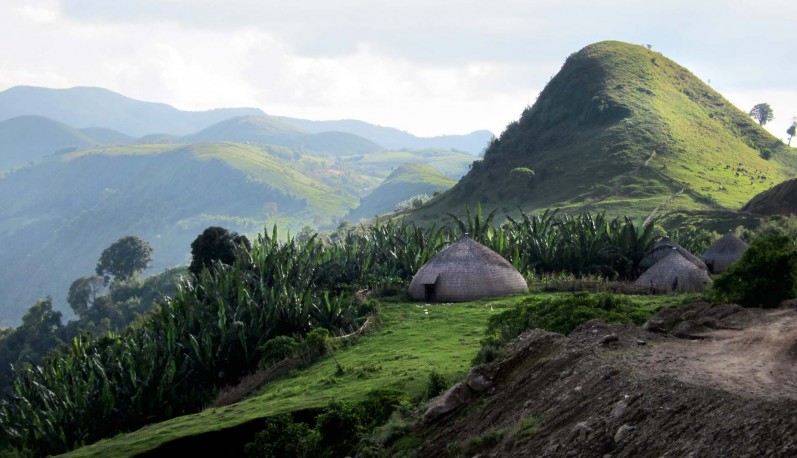 Photo: Ethiopia/WGSN
Last but not least on our destination list, comes the once forgotten land of Ethiopia. A second going-rogue choice, if you long to stray from the beaten track, consider its untapped nature. Expect to discover the Holy Land where time goes by the Egyptian calendar (it's 2007, again) and see striking ancient ochre-red ruins. Growing at a huge rate is Addis Ababa, described as the Dubai of Africa, with an art scene, creatives tapping into the place, and a strong spirituality. Whilst there are high-end eco lodges opening in the destination, Ethiopia offers more authentic travel – enjoy trekking, jeep safaris and wonder-of-the-world antiquities.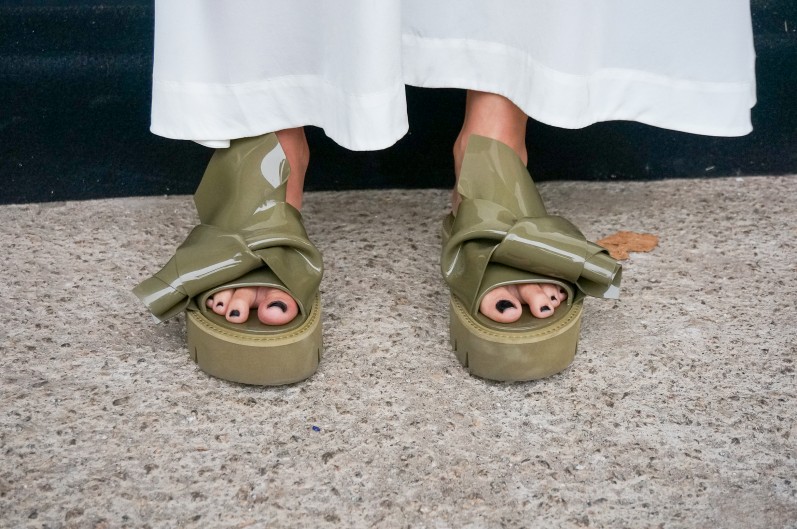 Photo: NO 21/ matchesfashion.com
January is one of the busiest times to visit thanks to deliciously warm sunshine so pack your sandals. The growing trend for ghillie-laced details updates the classic knee-high gladiator sandal. Choose neutral colours with a surprising gentle whisper of pastel. Exotic glamour is added thanks to gold hardware inspired by shells and holiday sea life. For SS17, slide sandals are updated with a modern twist, now appearing with folded, wrapped and tied constructions.
Photo: Y-3 / y-3store.com
The staple silhouette now offers a subtle statement appeal, best in single tone leathers or patent materials. The sandal details to note for your packing wish list are pearls and metal eyelet details. The Gucci effect inspires a new elegant direction with pearls. More is more. Pearl embellishments add refinement on heeled and flat summer sandals. With another focus on hardware detailing for the season, sandals are updated with eyelets including staggered sizes, lacing rings or miniature renditions. Sure to lend an instant modern edge to looks.
Decisions made. Packing done. Happy holidays!