We are excited to announce the launch of our size recommendation widget — EyeFitU SizeEngine™ — for Shopify stores, that  allows consumers to get personalized size recommendations for apparel while collecting analytical and behavioral data.
Built for all fashion apparel brands, it helps reduce returns, increase conversion rates, optimize inventories and personalize marketing.
EyeFitU's solution matches customers' size and fit preferences, using intuitive visualization and motivating them to shop with confidence.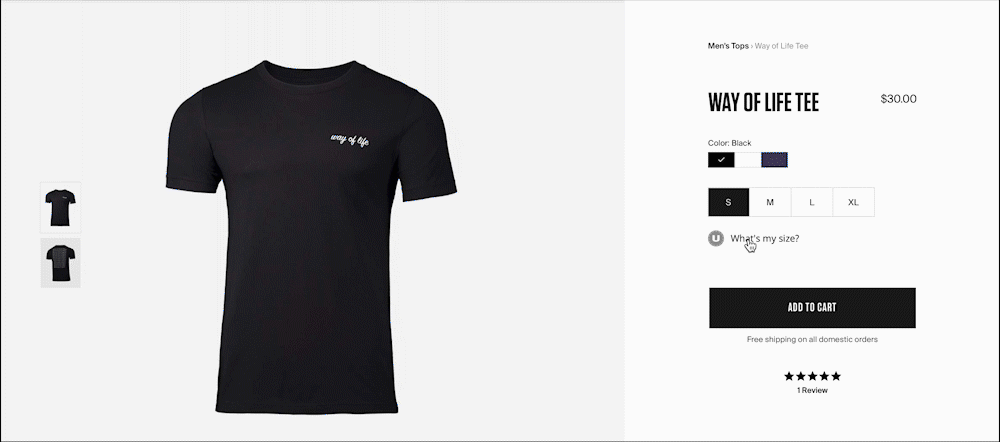 EyeFitU's size recommendation widget provides the stores with all the necessary support and documentation, with an easy and intuitive way to add and manage size charts that connect to each garment type. Applicable for multi and single brand stores.
The EyeFitU widget offers access to new consumer data points around sizing and behavioral analytics. This enables the Shopify stores to drive customer centric personalization, for a more engaging shopping experience leading to an increase in conversion rates.
Get started fast:
2. Upload size charts for your brand(s) using intuitive Google Spreadsheets
3. Add just few metafields to the products
4. Relate products with size charts in a few clicks
5. Copy and paste short code snippet into your theme
6. Publish EyeFitU widget!
Follow this link to learn more about EyeFitU size recommendation widget.