In the wake of the global pandemic and the rapid acceleration of e-commerce, many have been quick to sound the death knell for physical in-store shopping. However, this view may be somewhat shortsighted. There is just as much evidence supporting the continued growth and evolution of in-store shopping as there is pointing to the closure of brick-and-mortar stores.
Forbes Council Member Melissa Wong creatively challenges the idea that in-store retail is dying by debunking five myths:1
◆ D2C will cannibalize brick-and-mortar stores: Successful online brands, like Allbirds and Warby Parker, have opened physical stores, recognizing the value of offering customers an in-person experience.
◆ E-commerce meets all of a consumer's needs: Modern consumers expect a hybrid experience, with an omnichannel strategy leading to greater customer retention rates.
◆ Retail is a low-skill job: Retail sales roles require a blend of intelligence and interpersonal skills, providing a personal experience that is difficult to replace with AI or robots.
◆ Retailers can achieve faster growth online: While D2C brands may initially experience rapid growth, sustaining that growth can be challenging, whereas physical stores offer steady, predictable growth.
◆ Stores are only for selling products: Physical retail locations offer ambiance, community, and experiences beyond just selling products, making them more than just a sales funnel.
And while the retail apocalypse may be an over-dramatization there is no denying the announcements of leading retailers and the pending closure of 1,417 stores across the US.2 Reasons may vary, including bankruptcy proceedings, cost-cutting, and adjusting store formats to meet changing shopping trends. For good measure, UBS is projecting between 40,000 to 50,000 retail stores in the US closing over the next five years3, down from the 80,000 closures it previously forecasted.4
Nor is this trend confined to the US. The UK experience is no different with a PWC study estimating a total of 11 530 chain outlets were shut across the UK high street, shopping centers, and retail parks during 2022. While this amounts to an average of 32 closures per day, a small measure of comfort can be taken when during the previous three years nearly 50 closures per day were seen during the pandemic.5
On the flip side of the coin others may disagree. Jonathan Silver, CEO and founder of Affinity Solutions, put it best at the recently held NRF US State of Retail & Consumer conference when he said:6
People like the in-store experience, they're social beings, we're social beings – the ability to go back and forth [between online and physical store formats] is greater than it ever was.
Whatever side of the fence you sit on, it is clear that the fashion retail industry has undergone significant changes in recent years, driven by technological advancements, evolving consumer preferences, and the rapid growth of e-commerce. In this dynamic environment, the in-store shopping experience remains a crucial aspect of a retailer's value proposition, as it offers unique opportunities for creating memorable and personalized encounters that drive customer loyalty and satisfaction.
In a world where digital and physical channels are converging, it is vital to understand the themes, trends, and driving forces shaping the in-store retail shopping experience. As customer preferences and behaviors evolve, fashion retailers must adapt and innovate to stay relevant and competitive.
In this blog, we will explore this evolution, the role technology will play in shaping the future in-store shopping experience, the risks associated with emerging technologies, and the strategic steps luxury fashion retail store owners must take to thrive in this new era of retail.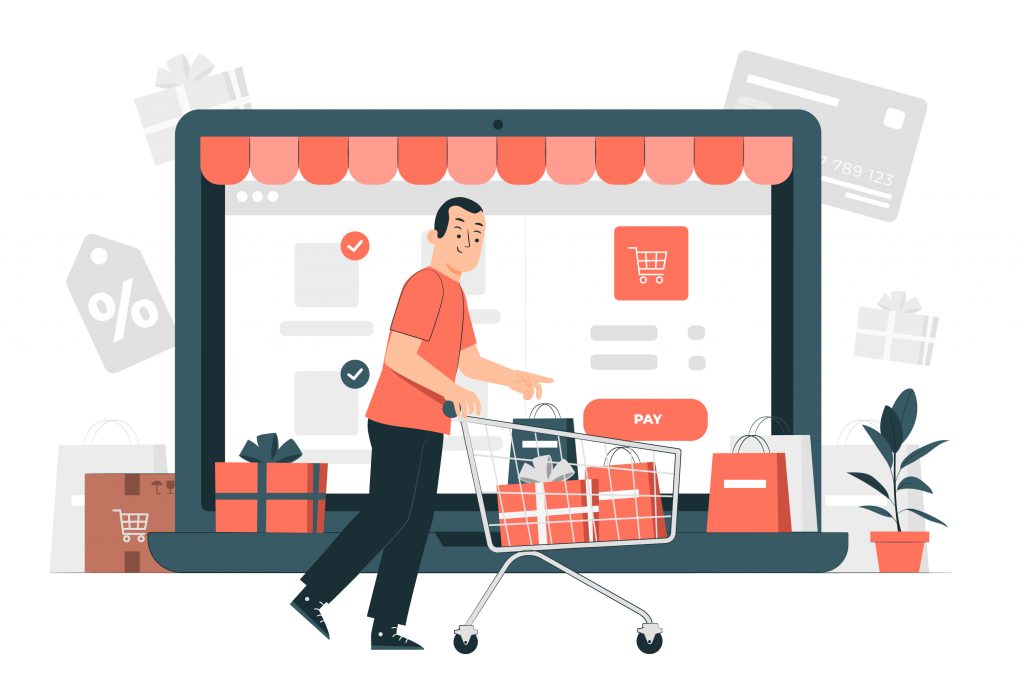 Themes Shaping the In-store Experience
The fashion industry and the offline shopping experience are currently facing several dominant themes that are shaping the retail landscape. Some of these key themes include:
◆Personalization: Customers increasingly seek tailored experiences that cater to their unique needs and preferences. Fashion retailers are leveraging data and technology to offer personalized product recommendations, styling advice, and targeted promotions.7
◆ Experiential Retail: To differentiate from online competitors, brick-and-mortar stores are creating immersive, engaging environments that go beyond the traditional shopping experience. This includes interactive displays, pop-up events, and in-store workshops.8,9
◆ Omnichannel Integration: Retailers are striving to create seamless shopping experiences that bridge the gap between online and offline channels. This includes integrating inventory systems, offering click-and-collect options, and providing a consistent brand experience across all touchpoints.10
◆ Adoption of Technology: In-store technology is playing a crucial role in enhancing the shopping experience, with retailers implementing solutions such as virtual fitting rooms, augmented reality, and contactless payments.
◆ Sustainability and Ethical Consumption: As consumers become more environmentally and socially conscious, fashion retailers are embracing sustainable practices and transparent supply chains to meet these demands.12
In-Store Retail Trends
While the themes identified earlier reflect the broad, long-term forces shaping the fashion industry's in-store shopping experience, trends are the more immediate, observable developments that mirror those underlying themes and include:
◆ Mobile Commerce: The growing use of smartphones for shopping and payments is shaping the in-store experience, with retailers adopting mobile-first strategies and offering mobile apps for added convenience. Research has shown that 81% of fashion and apparel shoppers used their mobile devices for transactions, compared to 69% for jewelry and 43% for home decor.13
◆ Social Media Integration: Retailers are leveraging social media platforms to engage with customers, showcase products, and offer exclusive promotions, enhancing the overall shopping experience. It is projected that social commerce will drive $604 billion in sales by 2027. 14
◆ Data-driven Decision Making: The use of data analytics is helping fashion retailers make more informed decisions about inventory management, marketing, and customer engagement. The numbers are impressive, with a 10% – 30% reduction in returns via fit prediction, and a 10% – 20% in revenue growth via personalized interface across channels, to name a few.15,16
◆ Localization: Retailers are increasingly focusing on localizing their offerings to cater to specific markets, taking into account cultural preferences and regional trends. By adopting a localized approach, brands can tailor their in-store experiences to cater to regional preferences, engage with local influencers, and support community events or initiatives.
◆ Rise of Direct-to-Consumer (DTC) Brands: The growing popularity of DTC brands is driving traditional retailers to adapt their strategies and focus on providing unique, value-added experiences in-store. A 2021 study by Diffusion, DTC Purchase Intent Index, clearly illustrates the fact that DTC is penetrating consumer awareness. The study revealed that 43% of American consumers are aware of DTC brands and that 69% purchased at least one DTC brand in the past year.18
◆ Store as a Service: The store is evolving to become more than just a place to shop; it's transforming into a hub for services like personal styling, alterations, and repairs, offering additional value to customers.19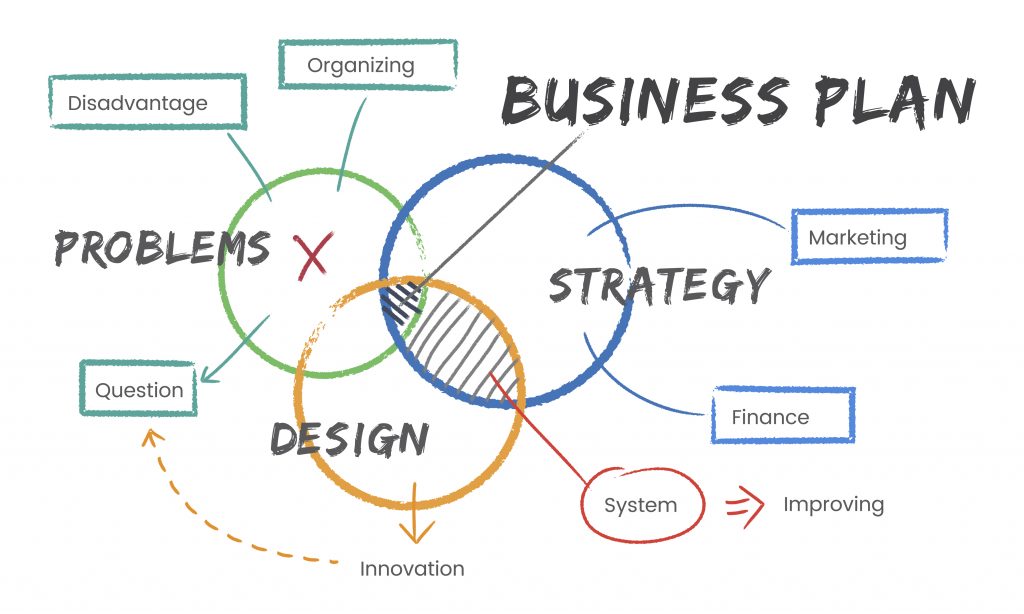 Strategies for Engaging and Retaining Brick and Mortar Customers
It is becoming increasingly clear that there is no one-size-fits-all solution for success in this ever-evolving landscape. Instead, the most forward-thinking brands are embracing a combination of strategies that cater to the diverse needs of their customers and help them stay ahead of the curve.
Embrace Omnichannel: Balancing Online and Offline
Fashion retailers are increasingly focusing on creating seamless omnichannel experiences for their customers to provide a consistent and personalized experience across all touchpoints.
◆ Integrating online and offline channels: Retailers are connecting their online platforms with brick-and-mortar stores to enable customers to browse and purchase products from multiple channels. For example, Nordstrom offers the "Buy Online, Pick Up In-Store" (BOPIS) option, allowing customers to reserve items online and collect them at the nearest store, providing a convenient and efficient shopping experience. According to Erik Nordstrom, BOPIS comprised 10% of Nordstrom's demand. 20

◆ Personalized recommendations: Fashion retailers leverage customer data from various channels to provide personalized product recommendations based on shoppers' preferences, purchase history, and browsing behavior. Nike is at the forefront of personalization with its "Nike By You" (formerly NIKEiD) service, allowing customers to customize their shoes and apparel with various colors, patterns, and materials.21

◆ Mobile app integration: Retailers are developing mobile apps that enhance the in-store shopping experience by offering personalized deals, easy access to product information, and the ability to scan items for more details or to check out. For instance, the Zara app enables customers to scan product barcodes in-store to access additional information, such as sizing and availability, allowing them to make a purchase directly through the app.22

◆ Unified customer profiles: To deliver a consistent experience across channels, retailers are creating unified customer profiles that combine data from online and offline sources. This enables them to offer a tailored experience regardless of the channel the customer chooses to interact with. Burberry, for example, uses its Customer 360 initiative to collect and analyze customer data across all channels, allowing them to deliver personalized marketing campaigns and enhance the overall customer experience.23

◆ Social media integration: Retailers are leveraging social media platforms to engage with customers, showcase their products, and facilitate seamless shopping experiences. H&M, a global fast-fashion brand with a significant brick-and-mortar presence, has successfully adopted social commerce strategies to engage with its audience. They leverage platforms like Instagram and Facebook to share shoppable content, collaborate with fashion influencers, and promote their sustainable fashion initiatives.24
Create Immersive Environments: Focus on Personalization & Experiential Retail
One of the key strategies for reimagining the in-store shopping experience is by focusing on experiential retail. This approach goes beyond the traditional transactional model, aiming to create immersive, interactive, and memorable experiences that evoke emotions and build connections with customers.
Some luxury fashion retailers have already adopted this strategy by incorporating art installations, interactive displays, and even hosting events within their stores to engage and entertain their clientele.
Only if retailers stop thinking like retailers will they truly innovate.25

Brian Solis, Global Innovation Evangelist at Salesforce

By offering these unique experiences, retailers can encourage customers to visit their physical locations and foster brand loyalty.Among the many experiential models that have emerged, the NPD Group identified seven key experiential models that allow brands and retailers to create compelling value propositions that move beyond price:26
| | | |
| --- | --- | --- |
| EXPERIENTIAL MODEL | DESCRIPTION | OPPORTUNITIES / EXAMPLES |
| Convenience | Provide consumers access to products how they want it, when they want it. | Retailers like REI offer rental services so consumers can interact with the new product categories without the perceived hassle of owning these products |
| Expertise | Offer shoppers personalized guidance across various stages of the purchase journey. | In complex categories like tech, service offerings (such as installation) can help make product adoption more seamless, while driving incremental revenues for a retailer or brand. |
| Treasure Hunt | Sell excess inventory at discounted prices. Often consumers don't know what they'll buy when first shopping, and they enjoy searching through the store to find the best-perceived deal. | Increasingly, younger generations look to purchase used clothing as a way to enjoy the "thrill" of finding a unique product that others aren't wearing for a discounted price while reducing the environmental costs associated with new product production. |
| Curation | Present consumers with select options that best meet their needs, rather than offering the widest assortment. | Rise of store formats conducive to exploration and discovery. These stores maintain a focus on highlighting the benefits of featured products. |
| Entertainment | Provide offerings in dining, spa, health-related entertainment, etc. | Lululemon's 20,000-square-foot store in Chicago offers health food and yoga and mediation classes. |
| Frictionless | Leverage technology to help consumers save time during the shopping process. | When shopping in a Nike store, customers can use the company's app to request different shoe sizes and access product information without waiting for a store associate. |
| Community | Use expertise, and high levels of customer interaction to build a community of product enthusiasts. | Retailer builds a community of enthusiasts through its "Event Space," which hosts seminars and lectures on photography, video, and audio skills. Content is delivered both in its physical store and via digital platforms. |
Source: 7 Winning Experiential Models, The NPD Group
Taking a future-orientated perspective into the physical retail space, the influential work of Bethan Alexander27 and her contribution to the Experiential Store Futures Model28 provides a useful framework and lens through which the design of future physical retail environments can be viewed. The model is based on the analysis of expert perspectives on the future of physical retail spaces and their roles within the omnichannel retail landscape. The model comprises the following four dimensions:
◆ Storytelling: This type of retail space is designed to embody the brand's identity, values, and narrative in a three-dimensional form. It uses storytelling and curatorial practices to showcase the brand's essence, products, and services. This approach creates an engaging and immersive environment where customers can connect with the brand on a deeper level, fostering loyalty and emotional attachment.

◆ Fluid: Fluid spaces are characterized by their agility, changeability, and adaptability. These spaces are designed to be in a constant state of 'beta-mode,' meaning they are always open to experimentation, testing, and iteration. Fluid spaces can easily adapt to new trends, customer preferences, and technologies, making them highly versatile and responsive to the ever-evolving retail environment. This approach allows retailers to continually innovate and offer unique, immersive experiences that keep customers engaged and coming back for more.

◆ Digital zones: Digital zones are in-store experiential microspaces, often situated in traditionally underutilized areas. These spaces leverage technology to deliver enhanced customer experiences, such as smart fitting rooms, interactive product displays, or augmented reality applications. By integrating digital elements with the physical space, digital zones create a seamless and immersive omnichannel experience that combines the best aspects of online and offline shopping.

◆ Community center: This type of retail space is designed to foster community, socialization, and connection among customers. Community-centered spaces can be either tech-less (e.g., Patagonia) or tech-full (e.g., Apple), but their primary focus is on facilitating human interaction and engagement. These spaces often feature co-created elements, workshops, events, or other social activities that encourage customers to dwell, connect, and interact with one another. This approach not only enhances the customer experience but also helps to build a loyal community around the brand.
By factoring in these design considerations into the physical build of the store, retailers can create engaging, immersive, and customer-centric spaces that cater to evolving customer needs and preferences in the omnichannel retail landscape.
Invest in Technology: Implement Customer-centric Technologies
In today's rapidly evolving retail landscape, the importance of investing in customer-centric technology for the physical brick-and-mortar store of the future cannot be overstated. As consumers grow increasingly accustomed to the convenience and personalization offered by e-commerce, brick-and-mortar stores must adapt and innovate to remain competitive.
By leveraging cutting-edge technologies that prioritize the customer experience, retailers can not only meet but exceed the expectations of their clientele. This strategic focus on customer-centric technology will be the cornerstone of success for the physical store of the future, facilitating seamless interactions, fostering loyalty, and ultimately driving sustainable growth in an ever-changing market.
The divide between physical and digital is no more, and while many of the technologies have already arrived, their deployment needs to be stepped up and a phygital strategy developed to win and retain customers in this new retail landscape.
Technologies primed for leveraging include:
◆ Artificial Intelligence (AI): While AI-powered in-store virtual assistants or chatbots can provide personalized fashion advice, answer customer queries, and help customers navigate the store more efficiently, it is the promise of generative AI, a subfield of artificial intelligence that focuses on creating new data or content by leveraging machine learning algorithms, such as neural networks, to understand patterns, structures, and relationships within existing data, that is capturing our imagination. McKinsey estimates that in the next three to five years, generative AI could add $150 billion, conservatively, and up to $275 billion to the apparel, fashion, and luxury sectors' operating profits.29

◆ Virtual Reality (VR): Just as customers expect a seamless omnichannel experience, the boundaries between, the physical, digital, and virtual worlds will blur into the phygital with customers expecting an experience devoid of friction as they move between worlds. While estimates of the potential economic value of the metaverse vary widely, McKinsey estimates it may generate up to $5 trillion in impact by 2030— equivalent to the size of the world's third-largest economy today, Japan.30

◆ Augmented Reality (AR): Augmented reality shopping assistant applications (ARSAA), which use AR to display content (e.g. tailor-made offers, product comparison and recommendations, virtual try-on) by leveraging machine learning techniques (e.g. recommender systems) and explainable artificial intelligence (XAI). This technology enables a personalized and online-like shopping experience for customers in brick-and-mortar stores. Importantly, the usage of ARSAA in brick-and-mortar stores enables retailers to blur customers' perceptions of online and offline channels.31

◆ Biometrics and Facial Recognition: Biometric technologies, such as facial recognition and fingerprint scanning, can help enhance security and provide personalized experiences. For instance, facial recognition can be used to identify loyal customers as they enter the store, allowing retailers to provide tailored promotions, greetings, or even personalized shopping assistance. While sci-fi movies like Minority Report may herald a new era in personalisation as the hero walks through a retail setting and is greeted by name, the reported reality would appear to be focused more on identifying shoplifters than improving the shopping experience.32
◆ Smart Store: Smart stores leverage advanced technologies to enhance and personalize shopping experiences while automating routine tasks. Key smart store technologies include:

◆ Smart mirrors: These mirrors utilize VR or AR to enable virtual clothing and makeup try-ons, offer personalized outfit recommendations, and display product availability, pricing, and other information.
◆ Smart carts: Equipped with scales, cameras, and AI, smart carts track purchases, provide recommendations, and enable direct payment for a faster, contactless checkout process.
◆ Smart shelves: IoT-enabled shelves use RFID, digital signage, and weight sensors to manage inventory, optimize displays, and provide real-time sales data, security alerts, and personalized customer offers.
◆ "Just walk out" technology: "Just walk out" technology streamlines the shopping experience by using cameras, weight sensors, and deep learning to automatically track and charge customers for their purchases.
◆ Digital Signage: Digital displays can show curated content, such as fashion trends, styling tips, and promotional offers, to engage and inform customers while they shop.
◆ RFID Technology: By using Radio Frequency Identification (RFID) tags, retailers can track inventory more accurately and quickly. Customers can use RFID-enabled devices to access product information, check availability, or even create wish lists.
◆ Interactive Kiosks: Self-service kiosks can help customers find items, access product information, check inventory, and even make purchases without assistance from store associates.
◆ Beacons and Geofencing: By using location-based technologies, retailers can send personalized promotions, discounts, or notifications to customers' smartphones when they are in or near the store. This can help drive foot traffic and encourage impulse purchases.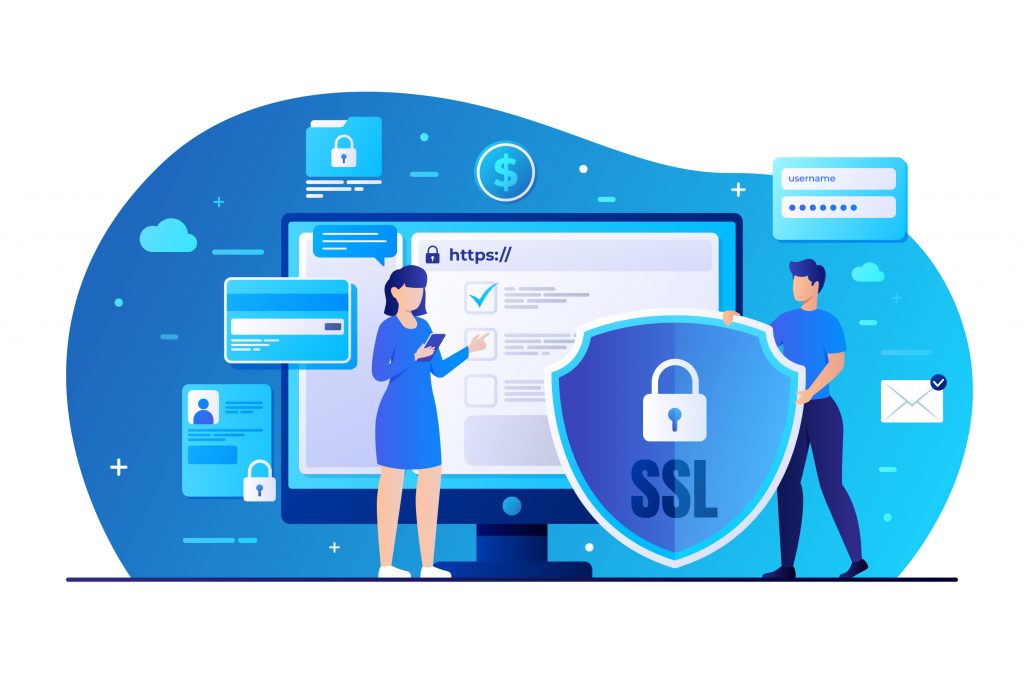 The retail industry is no different from any other industry where the rapid pace of technological advancements has transformed various aspects of modern life, revolutionizing industries and reshaping consumer behavior. However, this rapid progress often outpaces the adaptation of laws and the regulatory environment, leaving a considerable gap in addressing the risks and challenges introduced by new technologies. As a result, businesses, consumers, and governments face complex legal and ethical dilemmas that require navigating uncharted territories, striking a delicate balance between innovation and protection, and continuously updating legal frameworks to accommodate the ever-evolving technological landscape. Legal issues and risks include:34
◆ Data privacy and cybersecurity: Challenges include compliance with data protection laws, vulnerability to cyber-attacks, and potential access by authorities.

◆ Discrimination: Concerns arise around bias in AI algorithms and misuse of facial recognition technology for discriminatory purposes.

◆ Payments: Crypto payments present issues related to pricing, currency exchange, and regulatory compliance. Buy-now-pay-later models face increased scrutiny.

◆ Consumer protection, celebrity endorsements, and the metaverse: Legal formalities and consumer protections still apply, as do concerns around celebrity endorsements and defamation claims in the metaverse.

◆ Competition and antitrust: Direct sales by manufacturers to consumers may lead to antitrust issues if they still exchange data with retailers.

◆ Intellectual property rights: New technologies raise intellectual property (IP) risks and highlight the slow evolution of laws protecting IP in the face of rapidly advancing technologies.
Nevertheless, by adopting these digital technologies, the fashion industry can enhance the in-store shopping experience, making it more engaging, personalized, and efficient for customers while increasing sales and customer satisfaction.
Build Talent: Attract, Retain & Develop Talent
Attracting and retaining skilled employees is a crucial factor in providing exceptional in-store experiences. Employers in the retail space face several challenges in this regard, including high turnover rates, a competitive job market, and the need for a diverse skill set. To overcome these workforce challenges, retailers can adopt various steps, actions, and strategies to create an attractive and sustainable work environment for their employees:35,36,37
◆ Comprehensive Training Programs: Employers should invest in continuous training and development programs for their staff. This can include product knowledge, customer service skills, sales techniques, and even leadership training for employees with potential for growth. By providing opportunities for professional development, retailers can ensure that their workforce remains engaged and motivated.

◆ Competitive Compensation Packages: Ensure employee benefits are aligned with employee priorities. This includes not only performance-based incentives, health insurance, retirement plans, and other perks that make employees feel valued and rewarded for their efforts.

◆ Flexible Scheduling: Retail employees often struggle with work-life balance due to irregular hours and weekend shifts. Employers can help alleviate this issue by offering flexible scheduling options, such as part-time positions, job-sharing, or rotating shifts, allowing employees to better balance their personal and professional lives.

◆ Clear Career Pathways: Providing clear career progression opportunities can motivate employees to stay with a company and grow within it. Retailers should create well-defined career paths, including opportunities for promotion, additional responsibilities, and skill development.

◆ Positive Work Environment: Creating a supportive, inclusive, and positive work environment is key to employee satisfaction and retention. Employers should promote open communication, encourage teamwork, and foster a culture of recognition and appreciation for employees' achievements and contributions.

◆ Employee Engagement Initiatives: Retailers can involve their workforce in decision-making processes and create employee engagement programs to gather feedback, suggestions, and ideas for improvement. This will not only help employees feel valued but also foster a sense of ownership and pride in their work.

◆ Emphasis on Diversity and Inclusion: Employers should prioritize diversity and inclusion initiatives to create a workforce that reflects the diverse customer base they serve. By hiring employees with diverse backgrounds, skills, and perspectives, retailers can benefit from fresh ideas and approaches to problem-solving.

◆ Employee Wellness Programs: By offering wellness programs, employers can show that they care about their employees' physical and mental well-being. These programs may include access to fitness facilities, mental health resources, or stress management workshops.

◆ Community Involvement: Retailers can encourage employees to participate in community outreach programs or volunteer opportunities, which can foster a sense of purpose and connection to the local community. This can also contribute to a positive company image, making it more attractive to potential employees.
By implementing these strategies, employers in the in-store retail space can effectively address the workforce challenges they face and create a more attractive and sustainable work environment for their employees, leading to better in-store experiences for customers.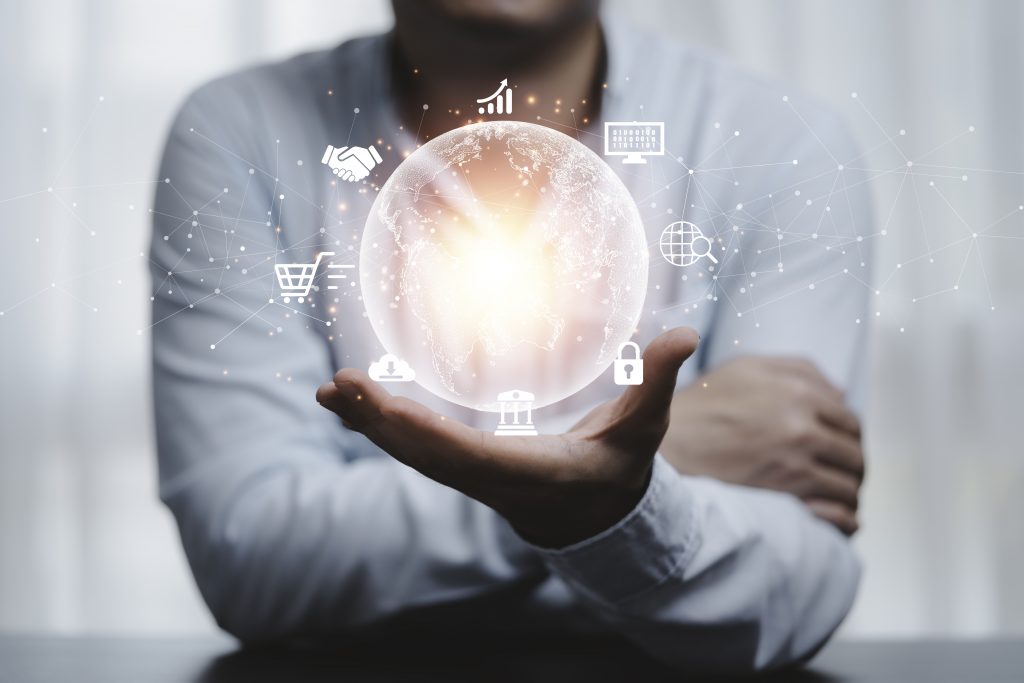 A Last Word
The future of bricks and mortar retail in the fashion industry is undoubtedly facing significant challenges, particularly in the wake of the COVID-19 pandemic. To stay competitive, fashion retailers must adapt their strategies and embrace the changing needs and expectations of consumers.
By retaining the human touch, embracing omnichannel strategies, focusing on personalization, experiential retail, and leveraging emerging technologies, luxury retailers can differentiate themselves in a competitive market and create lasting connections with their customers.
Ultimately, the future of bricks and mortar retail in the fashion industry will depend on the ability of retailers to innovate and evolve, while still staying true to their brand identity and values.
Not content to have the last word I asked the world's new oracle ChatGPT what it thought the future of the in-store fashion retail experience would look like:
Title: "The Future Awaits: Fashion Haven 2040"
The sun sets in a soft hue of tangerine as Emma, a fashion-forward influencer, steps into Fashion Haven 2040, a luxury retail store that encapsulates the future of in-store fashion experiences. As she enters, she's greeted by the store's AI hologram assistant, Amara, who recognizes her from a previous visit through facial recognition technology.
"Welcome back, Emma!" Amara cheerfully announces. "We've received new collections since your last visit that align with your personal style preferences." The store's dynamic smart walls transform to showcase a curated selection of outfits tailored for Emma, blending seamlessly into her chic and sophisticated aesthetic.
Emma's eyes dance between the displayed ensembles, as a virtual reality (VR) fitting room invites her to try the outfits without ever lifting a finger. She dons a lightweight, sleek VR headset and is instantly transported into a virtual space with a 360-degree view of herself, wearing the selected outfits.
As Emma twirls in front of the virtual mirror, she notices a digital fashion advisor, who offers her personalized style tips. "How about trying this statement necklace to elevate the look?" The advisor suggests. With a simple nod, the accessory materializes around Emma's neck, completing her outfit.
Content with her selections, Emma exits the VR fitting room and shares her choices with Amara. The AI assistant processes her order, and a group of in-store robotic assistants prepare the items for her in eco-friendly, reusable packaging. Emma's transaction is completed through a quick biometric scan, ensuring a secure and efficient shopping experience.
On her way out, Emma spots an interactive sustainability wall, where Fashion Haven 2040 proudly shares its commitment to ethical sourcing, eco-friendly materials, and support for local artisans. Emma smiles, knowing she's made a conscious choice to invest in the future of fashion, and walks out into the twilight, ready to conquer the world in her new attire.
I'm a believer, are you?
---
1 Wong, M. (2022, May 10). Five Myths About The Death Of Retail. Forbes. https://www.forbes.com/sites/forbesbusinesscouncil/2022/05/10/five-myths-about-the-death-of-retail/?sh=d93265876e32
2 Reuter, D. (2023, April 12). More than 1,400 stores are closing across the US in 2023. Here's the full list. Business Insider. https://www.businessinsider.com/stores-closing-in-2023-list
3 Thomas, L. (2022, April 13). UBS expects 50,000 store closures in the U.S. over the next 5 years after pandemic pause. CNBC. https://www.cnbc.com/2022/04/13/ubs-50000-retail-store-closures-in-us-by-2026-after-pandemic-pause.html
4 Thomas, L. (2021, April 5). More retail pain ahead: UBS predicts 80,000 stores will close in the U.S. by 2026. CNBC. https://www.cnbc.com/2021/04/05/store-closures-ubs-predicts-80000-stores-will-go-dark-by-2026.html
5 PricewaterhouseCoopers. (n.d.). Store openings and closures 2022. PwC. https://www.pwc.co.uk/industries/retail-consumer/insights/store-openings-and-closures.html
6 Abdulla, H. (2023, April 3). WEEK IN REVIEW: Are physical retail stores turning into museums? Just Style. https://www.just-style.com/features/week-in-review-are-physical-retail-stores-turning-into-museums/
7 Personalizing the customer experience: Driving differentiation in retail. (2020, April 28). McKinsey & Company. https://www.mckinsey.com/industries/retail/our-insights/personalizing-the-customer-experience-driving-differentiation-in-retail
8 Retailers as 'experience designers': Brian Solis on shopping in 2030. (2021, March 31). McKinsey & Company. https://www.mckinsey.com/capabilities/growth-marketing-and-sales/our-insights/retailers-as-experience-designers-brian-solis-on-shopping-in-2030
9 4 visions for the future of retail | MIT Sloan. (2022, August 23). MIT Sloan. https://mitsloan.mit.edu/ideas-made-to-matter/4-visions-future-retail
10 Cattapan, T., & Pongsakornrungsilp, S. (2022). Impact of omnichannel integration on Millennials' purchase intention for fashion retailer. Cogent Business & Management, 9(1). https://doi.org/10.1080/23311975.2022.2087460
11 State of Fashion Technology Report 2022. (2022, May 2). McKinsey & Company. https://www.mckinsey.com/industries/retail/our-insights/state-of-fashion-technology-report-2022
12 How Brands Can Embrace the Sustainable Fashion Opportunity. (2022, October 21). Bain. https://www.bain.com/insights/how-brands-can-embrace-the-sustainable-fashion-opportunity/
13 Ewen, L. (2023, March 22). Mobile leads e-commerce activity among fashion consumers, report finds. Fashion Dive. https://www.fashiondive.com/news/Syte-ecommerce-fourth-consumer-spending-report/645687/
14 Laing, J. (2021, April 12). What is social commerce? Everything you need to know. The Future of Commerce. https://www.the-future-of-commerce.com/2021/01/12/what-is-social-commerce/
15 Jumpstarting value creation with data and analytics in fashion and luxury. (2021, October 14). McKinsey & Company. https://www.mckinsey.com/industries/retail/our-insights/jumpstarting-value-creation-with-data-and-analytics-in-fashion-and-luxury
16 Hickins, M. (2023). How Data Analytics Informs the Fashion Industry. www.oracle.com. https://www.oracle.com/industries/retail/fashion/fashion-analytics/
17 Wassel, B. (2022, September 22). Is Localization the Key to Increased Sales? Retail TouchPoints. https://www.retailtouchpoints.com/topics/customer-experience/is-localization-the-key-to-increased-sales
18 Pnpd-Admin. (2021, July 12). Going mainstream: Diffusion's 2021 Direct-to-Consumer Purchase Intent Index – Diffusion PR. Diffusion PR. https://diffusionpr.com/us/2021-dtc-purchase-intent-index/
19 Cano, X. P. I. (2023, March 15). The benefits of Store as a Service | Openbravo Blog. Openbravo Blog | the Official Openbravo Blog. https://www.openbravo.com/blog/benefits-store-as-a-service-experience/
20 Digital, K. (2023, April 13). What Is BOPIS and How Can BOPIS Benefit Your Retail Strategy? Kyanon Digital. https://kyanon.digital/what-is-bopis-and-how-can-bopis-benefit-your-retail-strategy/
21 Dennis. (2023). Nike By You – Design Your Own Sneakers. Grailify. https://grailify.com/en/nike-by-you-design-your-own-sneakers
22 Zara.com. (n.d.). STORE MODE IN THE APP. https://www.zara.com/ca/en/help-center/StoreMode
23 Achim, A. (2019). Big Data: The Vital Tool for Luxury Brands in China. Jing Daily. https://jingdaily.com/big-data-the-vital-tool-for-luxury-brands-in-china/
24 User, R. (2021). H&M Explores New Way of Shopping with Instagram. H&M Group. https://hmgroup.com/news/hm-explores-new-way-of-shopping-with-instagram/
25 Retailers as 'experience designers': Brian Solis on shopping in 2030. (2021b, March 31). McKinsey & Company. https://www.mckinsey.com/capabilities/growth-marketing-and-sales/our-insights/retailers-as-experience-designers-brian-solis-on-shopping-in-2030
26 Chojnacki, R. (2021). 7 Winning Models for Retail Experiences in the Future. The NPD Group. https://www.npd.com/news/thought-leadership/2019/7-winning-models-for-retail-experiences-in-the-future/
27 Bethan, A. (2021). Fashion's experiential convergence : reconceptualising the physical store within omnichannel retailing as Experiential retail territories. Doctoral thesis (PhD by Published Works), Manchester Metropolitan University. https://e-space.mmu.ac.uk/629629/
28 Alexander, B., & Cano, M. (2020). Store of the future: Towards a (re)invention and (re)imagination of physical store space in an omnichannel context. Journal of Retailing and Consumer Services, 55, 101913. https://doi.org/10.1016/j.jretconser.2019.101913
29 Generative AI: Unlocking the future of fashion. (2023, March 8). McKinsey & Company. https://www.mckinsey.com/industries/retail/our-insights/generative-ai-unlocking-the-future-of-fashion
30 Value creation in the metaverse. (2022, June 14). McKinsey & Company. https://www.mckinsey.com/capabilities/growth-marketing-and-sales/our-insights/value-creation-in-the-metaverse
31 Zimmermann, R., Mora, D. O., Cirqueira, D., Helfert, M., Bezbradica, M., Werth, D., Weitzl, W., Riedl, R., & Auinger, A. (2022). Enhancing brick-and-mortar store shopping experience with an augmented reality shopping assistant application using personalized recommendations and explainable artificial intelligence. Journal of Research in Interactive Marketing, 17(2), 273–298. https://doi.org/10.1108/jrim-09-2021-0237
32 Hookham, M. (2023, March 12). Sports Direct uses facial recognition cameras to catch shoplifters. Mail Online. https://www.dailymail.co.uk/news/article-11849347/Sports-Direct-uses-facial-recognition-cameras-catch-shoplifters.html
33 Store of the future: Smart carts, smart mirrors, smart everything | SAP Insights. (n.d.-b). SAP. https://www.sap.com/insights/store-of-the-future.html
34 New Technologies in the Consumer & Retail Industry – Key Legal Issues and Risks. (2023, March 21). JD Supra. https://www.jdsupra.com/legalnews/new-technologies-in-the-consumer-retail-3930773/
35 'Great Attrition' or 'Great Attraction'? The choice is yours. (2021, September 8). McKinsey & Company. https://www.mckinsey.com/capabilities/people-and-organizational-performance/our-insights/great-attrition-or-great-attraction-the-choice-is-yours
36 Reprioritizing the employee experience in consumer-goods and retail companies. (2021, June 25). McKinsey & Company. https://www.mckinsey.com/industries/retail/our-insights/reprioritizing-the-employee-experience-in-consumer-goods-and-retail-companies
37 Gone for now, or gone for good? How to play the new talent game and win back workers. (2022, March 9). McKinsey & Company. https://www.mckinsey.com/capabilities/people-and-organizational-performance/our-insights/gone-for-now-or-gone-for-good-how-to-play-the-new-talent-game-and-win-back-workers