If there's one thing you can look forward to as the temperature dips and you have to pack your bikinis away for another year, it's a brand new 'back to the office' wardrobe. Read on for top trends, key patterns and colours and some office essentials to get your hands on before everyone else does.
New season denim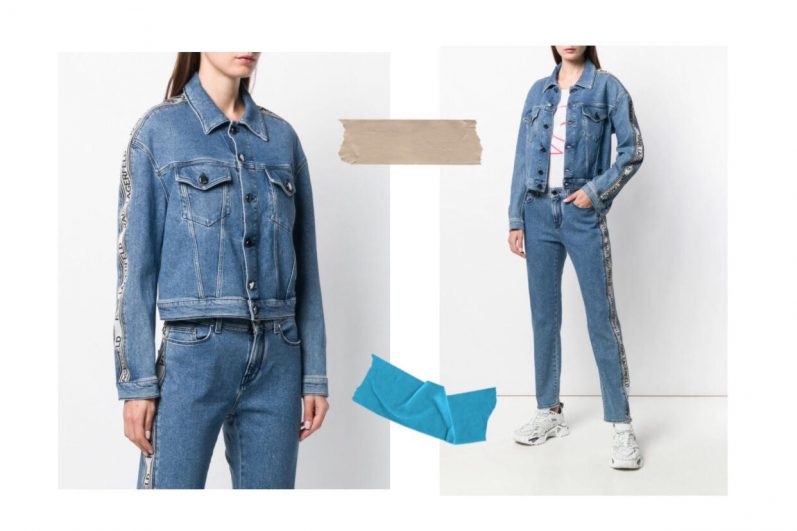 Shop On EyeFitU: Logo Taped Denim: Karl Lagerfeld
For AW19, denim takes a more relaxed approach with a clear focus on monolook stlyles, highlighting the vintage urban vibe. However we also see much of embellishments, logo taped styles and disco tassel, which clings onto summertime (think multicoloured pony hair-like strips and over-dyed threads) and high-impact metal hardware details, such as contoured studs or visible zippers. Don't miss stripes offering a sportive touch on workwear denim staples.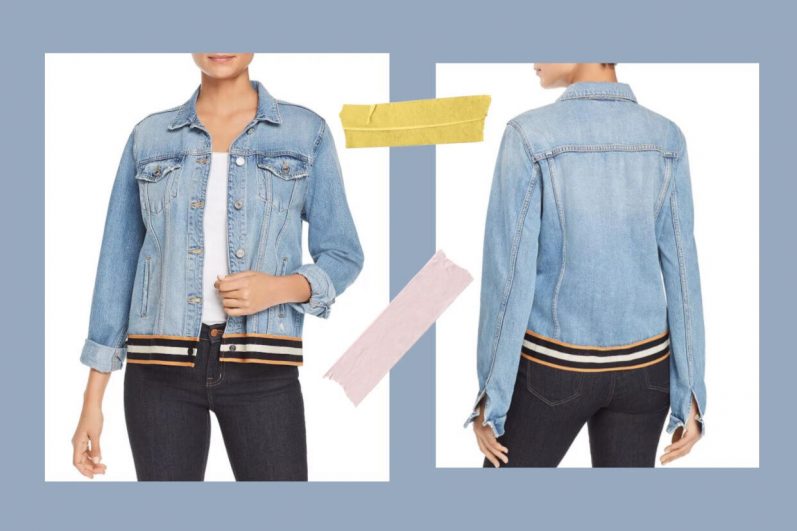 Shop On EyeFitU: Striped Denim: Scotch & Soda
Key colours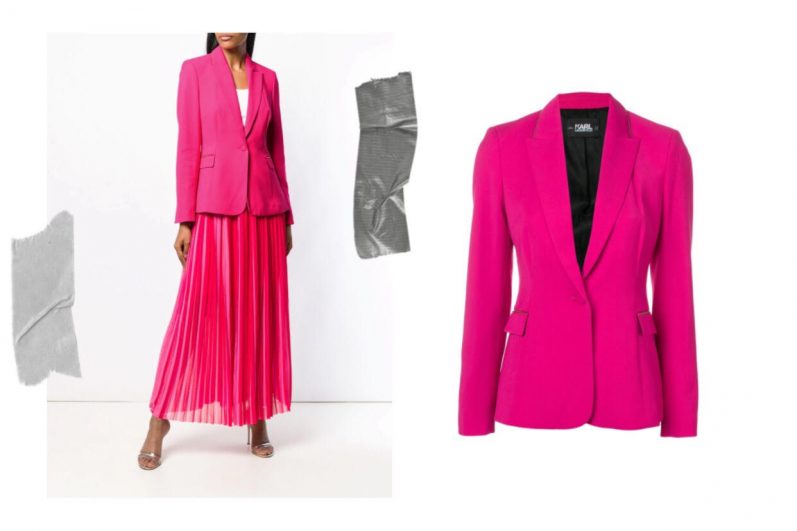 Shop On EyeFitU: Pink Tailored BLazer: Karl Lagerfeld
Keen to know what colour to return to school or the office in? Try pink! Both warm pink and living coral are making waves. The latter is in line with 1980s looks as well as the rise of Minimal Maximalism. Warm and deep green gains traction across dresses, knitwear and accessories and, more daringly, on outerwear. Choose as an accent for a more accessible look, lifting classic colours. Alternatively, warm, baked hues of pink lend a softer appeal, flattering on most skin tones. Try lustrous silk or plush velvet and consider contrast combinations or tonal styling.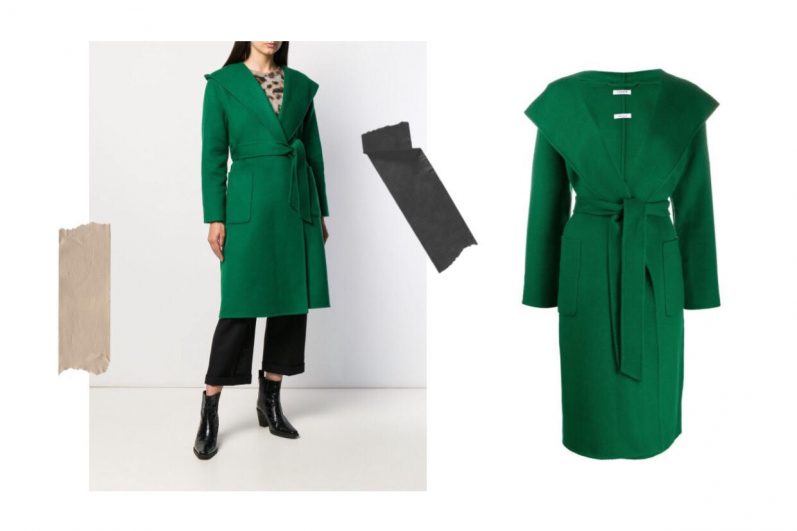 Shop On EyeFitU: Green wool fitted hooded coat: P.A.R.O.S.H.
Never far from our core colour palette, soft and fresh hues continue to provide sophistication and tenderness. Acting as a safe volume option, it also looks premium used across luxe lounge looks or minimalist tailoring. Do it head-to-toe for the most fashion points.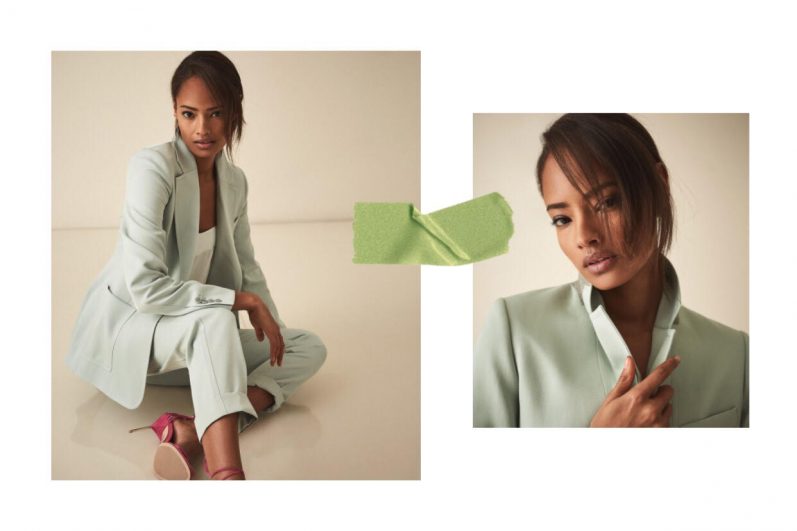 Shop On EyeFitU: Tailored blazer in fresh aqua-hue: REISS
Other colours we're loving are warm brown shades. Keep it new by combining them in a fashion-led aesthetic. Warm tones are most modern, as the colour trend goes towards the retro-tinted and strays away from sugar-coated shades of previous seasons.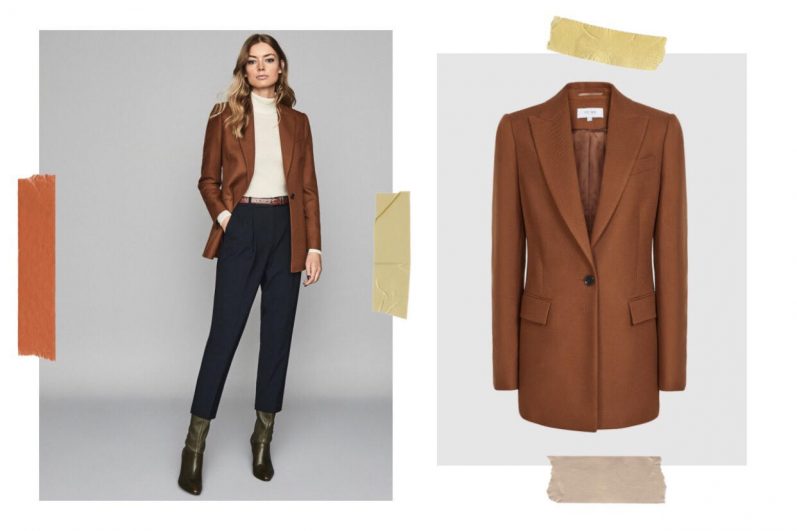 Shop On EyeFitU: Wool Single Breasted Blazer: REISS
Key patterns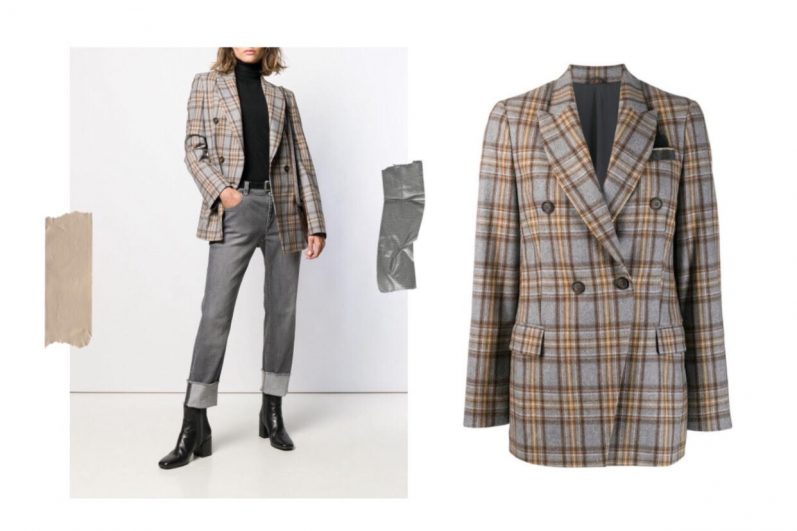 Shop On EyeFitU: Double-breasted Check Blazer : Brunello Cucinelli
This season you'll be happy to welcome original artwork patterns into your upcoming autumn outfits. Plaids mix a 1990s feel with sartorial references (wear as a classic shirt or tied around the waist). Choose grungier prints as an unexpected finish on feminine silhouettes such as blouses and dresses. For a youthful touch, chequerboard prints are overhauled in pinks with girly heart motifs. Lastly, in graphics, typography turns to gothic or sci-fi references.
Office essentials
Shop On EyeFitU: Knitted Midi Dress: ASOS
Next season, you need an ombre pleated midi skirt and a knitted dress. Fact. Ladylike knitted dresses define the female form with renewed emphasis on the waist. Elegant yet playful pleated skirts falls to a chic midi length, making it a versatile wear with an oversized knit and heels now and a silk-chiffon shirt in warmer months.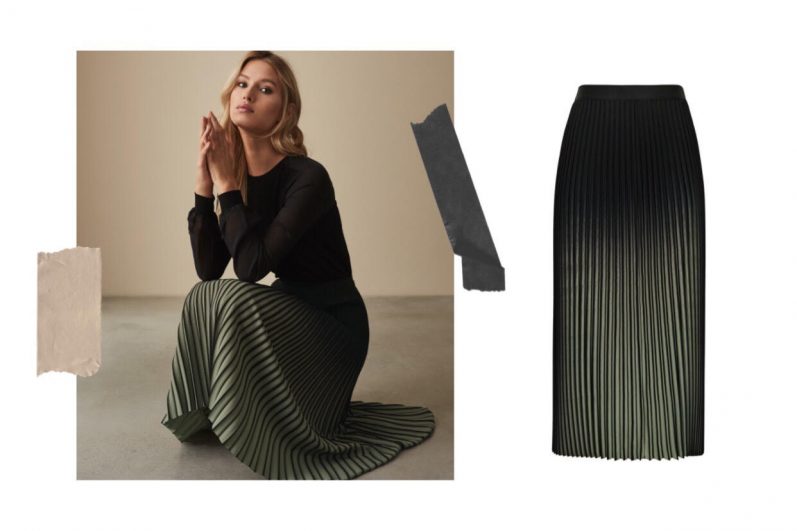 Shop On EyeFitU: Ombre Pleated Midi Skirt: REISS
New season Accessories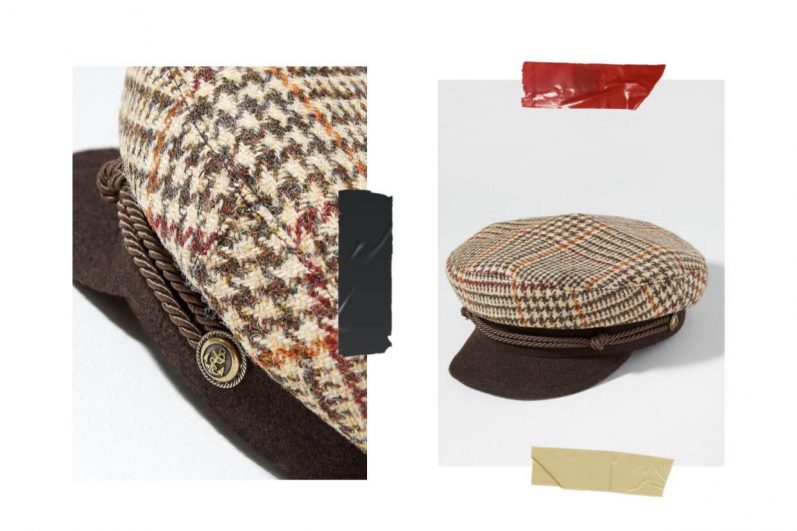 Shop On EyeFitU: Tartan Engineer Cap: Anthropologie
Channel the studious nature of The Thinker trend in an engineer cap. A sophisticated twist on a utilitarian classic, it will finish any look with fashion-forward flair.
Preppy and formal, we confirm it as a transseasonal must-have. Leather emerges as an edgier update, hailing from Berlin, whilst classic felts drive the hat trend. Black and grey are safer choices but you can also branch out into some tartan-printed items as well.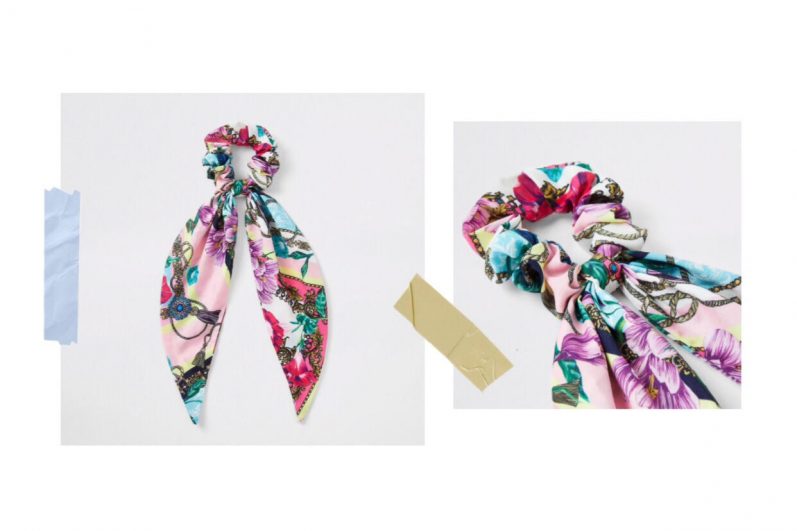 Shop On EyeFitU: Floral Printed Scarf: River Island
Enter scarf print, the new season trend coming to continue summer's print-clashing glory.
This autumn accessory is gonna be your best friend! Get inspired by our selection on accessories.