EyeFitU SizeEngine™ Solution for Fashion Sizing Challenges
Increase sales, reduce returns and personalize shopping experiences
Sample ROI calculation using EyeFitU's SizeEngine™
Customers using SizeFinder™
33%
Increase in Conversion rate
10%
How we do it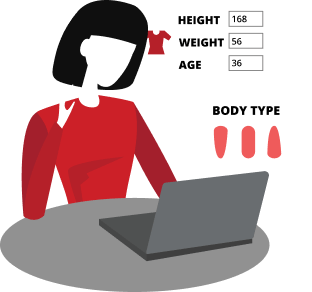 Customers share personal information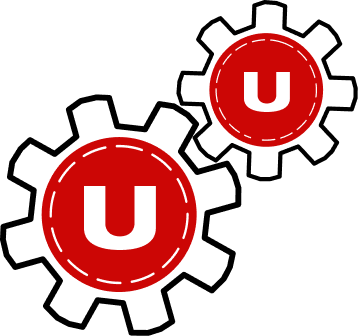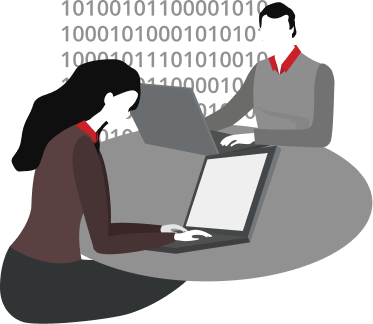 Patented algorithm Machine Learning
SizeFinder™
10 seconds on-boarding in a few clicks
No need to know a size in another brand
We respect each brand's sizing
Our secret sauce then assigns detailed measurements per customer
All with Swiss precision
Learn more
SizeFinder™ Features
Detailed measurements
Support of 22 Body Measurements in our engine. Option to integrate available, per garment type.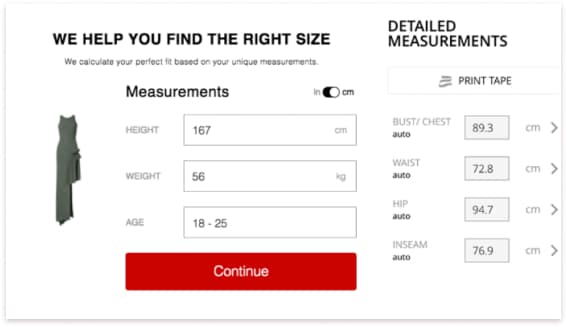 Multiple profiles
Add new profiles to get size recommendations for all your loved ones. Gifting with no returns.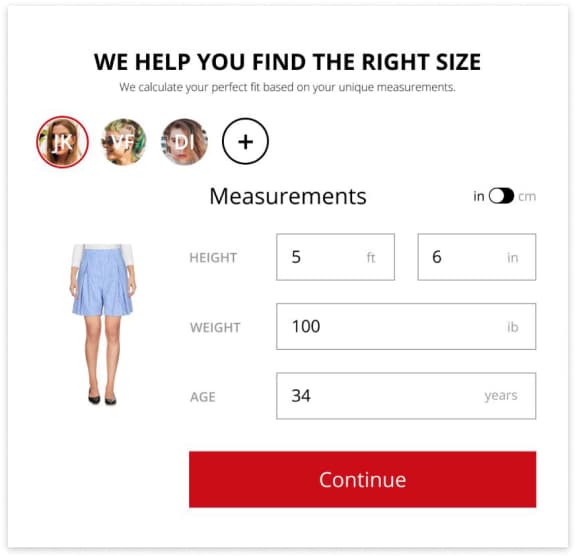 SizeVisualizer™
Matches users' size and fit preferences using intuitive visualization. This increases confidence and motivates shoppers to buy the right size in their personal style.
Learn more
Intuitive visualization increases conversion rate and basket size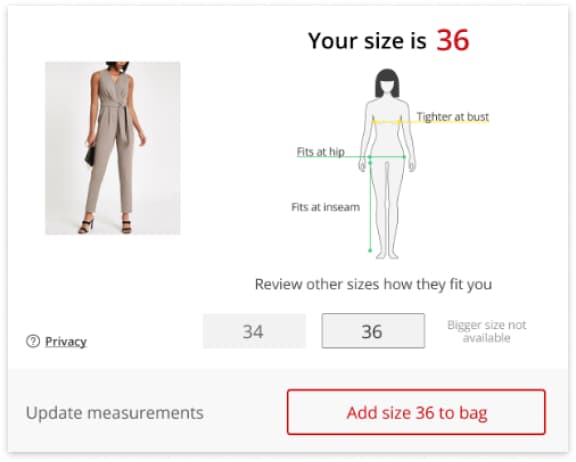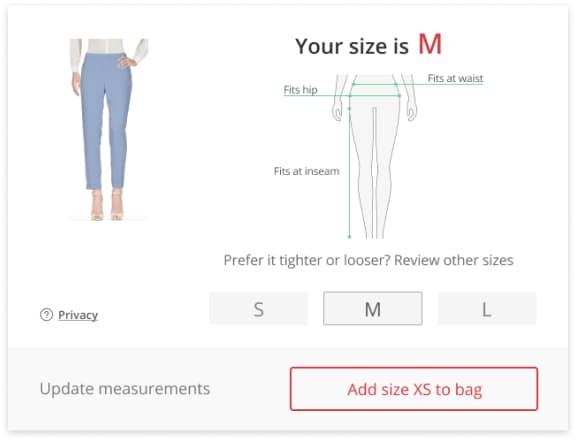 How we get the sizing right
Multi-parameter algorithm supporting 22 measurements
Largest statistical database of body measurements by geographical region
User Generated Data & Machine Learning
Complete coverage
Virtual size charts
Ability to accommodate changing size charts
Profiling
Support detailed measurements. Precise body shape modelling
Size charts
Agile algorithm accommodates sizing information, cuts and styles
Statistical data base
200k+ body scanned measures
Seamless Omnichannel User Experience
Solving the sizing problem across all shopping experiences
Mobile & Desktop
Today's shoppers expect sites to perform flawlessy across all mobile devices and EyeFitU is engineered with that experience in mind.
In-Store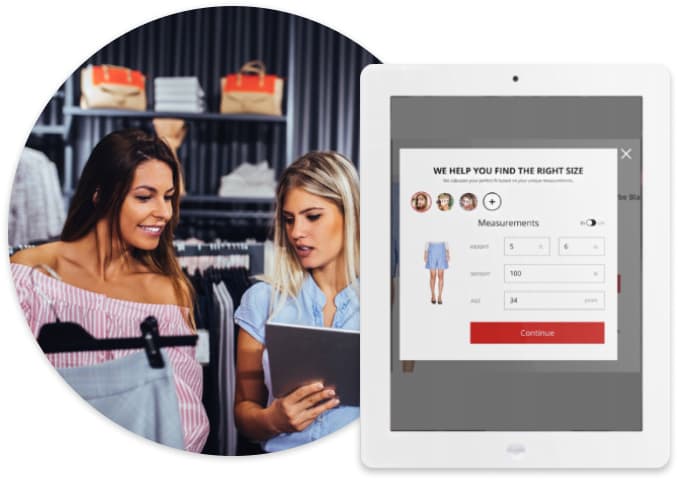 In-Store Shop Assistant sizing support. Hands-on clientelling on tablet, desktop or mobile app. Help shop assistants give the most personalized experience for the in-store shopper.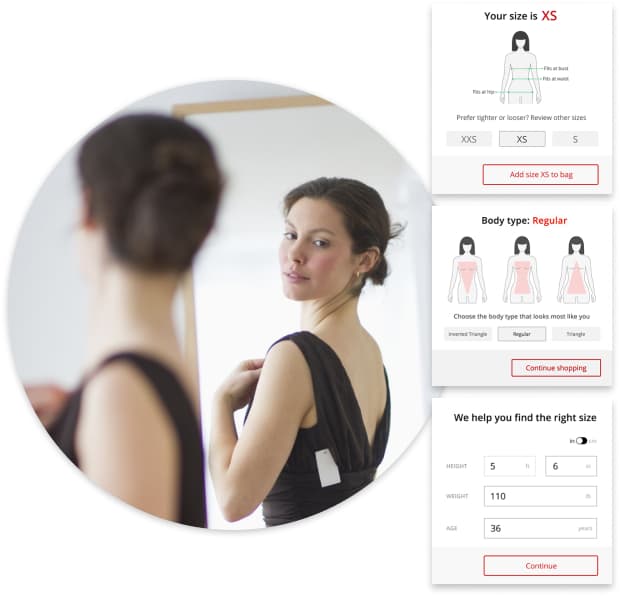 Fully compatible with smart mirrors. Enable customers in fitting rooms to create their size profile supporting the advantages of bringing online shopping into the physical stores. Enhance their personal experience through size recommendations.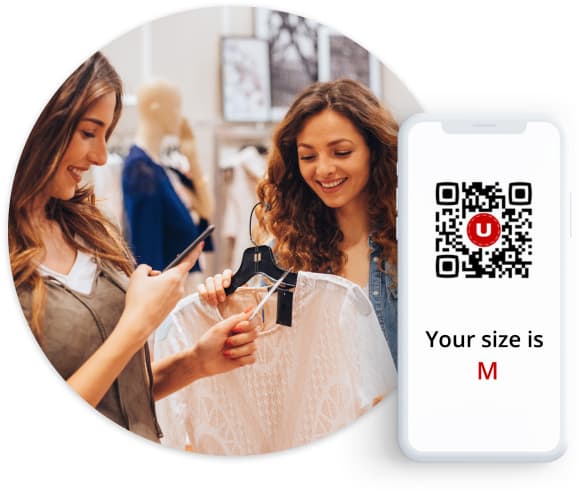 QR code reader integration into retailer's app enables customer to create a size profile in-store.
3D body scan compatible
Integrate body measurements derived from mobile camera based body scanners and body scanners. Possible integration with all the major 3D scanning vendors
SizeAnalytics™
Access to aggregated, customizable data on customers as well as behavioural analytics
Easy API Integration
Size-as-a-Service
Individual one time integration fee
Flexible usage based payment
Customized seamless customer journey

Unlimited published sizing charts

Quick update of size charts

Web and mobile experience

Statistical models based on geo location

Dedicated support
Book a call and request price
What do our clients say?
EyeFitU is the perfect solution to these everyday daily shopping struggles, which you can see for referencing to get the perfect size for you across multiple fashion retailers.
Carl Thompson / The Solution to Men's Sizing Issues, published 18th Lune 2017
Trusted partners
WOLACO (Way of Life Athletic Co.) is a performance apparel brand based in New York City. They specialize in compression gear with sweat-proof pockets for both men and women.
Some Achievements we're proud of...
Featured in Deutsche Unternehmerbörse Magazine, 2019
Selected for Bilan's list of 50 companies to invest in, 2018
Winner of Loomish Fashion Innovation Award, 2018
Red Herring Europe Top 100 Companies Winner, 2017
Finalist: Best App & Best Use of Innovation by Drapers Digital Awards, 2017
Featured in Taff Livestream (ProSieben), 2017
Presenting on main stage at NOAH17 in Berlin, 2017
Winner at NOAH16 London Startup, 2016
Featured startup at the Web Summit in Lisbon, 2016
Top App with FashInvest, 2015
Top App with FashNerd, NYC, 2015
Winner of the 2nd Nouvo Award (lift Conference), 2015